Boston, MA: Mount Washington via Lion Head Winter Route
Climb the peak with the infamous moniker "Home of the World's Weather" in winter.
Heading out the door? Read this article on the new Outside+ app available now on iOS devices for members! Download the app.
Once I set foot atop Mount Rainier's crater rim for the first time, I knew that I was hooked on this whole hiking/climbing/mountaineering thing. But not until years later, when I attempted New Hampshire's Mount Washington in February, did I fully embrace my love for winter mountaineering. BY MATT MILLS
Mount Washington, New Hampshire's tallest peak at 6,288 feet, is small in the grand scheme of things. The state of Colorado alone has 53 mountains standing at 14,000 feet or taller, so the height of NH's Mount Washington is clearly nothing to write home about. But what Mount Washington lacks in pure height, it more than makes up for with fierce winds and temperatures that dip well into negative territory on a regular basis.
It is not uncommon for wind gusts to approach 100 mph high on this mountain and wind chill temperatures can subsequently plummet to 50 degrees Fahrenheit below zero or lower. On this day, in March 2015, the temperatures were fairly mild (as high as 30 degrees on the lower portions of the trail) and the winds were not overly fierce (rarely gusting higher than 40 MPH), so I quickly realized that the summit would be well within reach. That turned out to be true, as I was able to stand atop the state of New Hampshire (briefly) for the second time in three tries.
I've now visited Mt. Washington in winter for three straight years. All things considered, I'll gladly take the 2-of-3 success ratio that I've been lucky enough to tally. I'll undoubtedly be back for another winter trip or two in the future, and even if I never reach the summit again it'll continue to be a worthy destination. The winter wonderland that Washington offers up is like no other.
Trip stats
Distance: 7 miles
Elevation change: 4,300 feet
Time: 6.5 hours
Distance from Boston, MA: 3 hours
Must read: Mt. Washington winter gear list
More info: Details of the Lion Head Winter Route
Prep
1. Don't underestimate this mountain in winter. Be prepared for temperatures approach 50 degrees below zero and winds approaching 100 MPH.
2. Ice axe and crampons are both musts for this climb. Know how to use them before setting foot on trail.
3. Pack appropriate emergency gear and extra clothing.
4. There are no parking fees or trail use fees.
Explore
Mile 0.0: Begin on the Tuckerman Ravine Trail at Pinkham Notch.
1.70: Reach the junction with the Lion Head Winter Route. Note: The exact mileage of this junction can change year-by-year and even month-by-month depending on route conditions.
1.75: Enter the steepest portion of the trail that will climb up to tree line. The gain will be approximately 1,000 feet in a half-mile.
2.25: Reach the tree line and follow the well-cairned path west to Lion Head and across the most exposed portion of the trail. Note: The half-mile starting from here is often the windiest part of the climb – even windier than the summit.
2.75: Reach the base of the summit cone and proceed west / northwest and then ultimately north to the summit. Note: this portion of the climb is well cairned but visibility can be poor, so be certain to be heading in the right general direction if you temporarily lose the path of cairns.
3.5: Reach the summit and take in all of its icy madness before heading back down.
Reward
1. Battle Mother Nature and test out your love of winter mountaineering (or lack thereof).
2. Visit the ice-covered and rime-plastered summit and summit buildings and be truly amazed by the power of nature.
3. Take in tremendous views of sprawling snow-covered mountains.
My Trip
Month: March
Weather: Temperatures ranging from 30 degrees to wind chills of 20 degrees below zero; extremely windy and cold; wind gusts up to 50 MPH; snow and ice on trail
Food: A lot of water & food that doesn't freeze easily
More info: Mount Washington, March 2015
Even more info: Pinkham Notch Visitor Center – Appalachian Mountain Club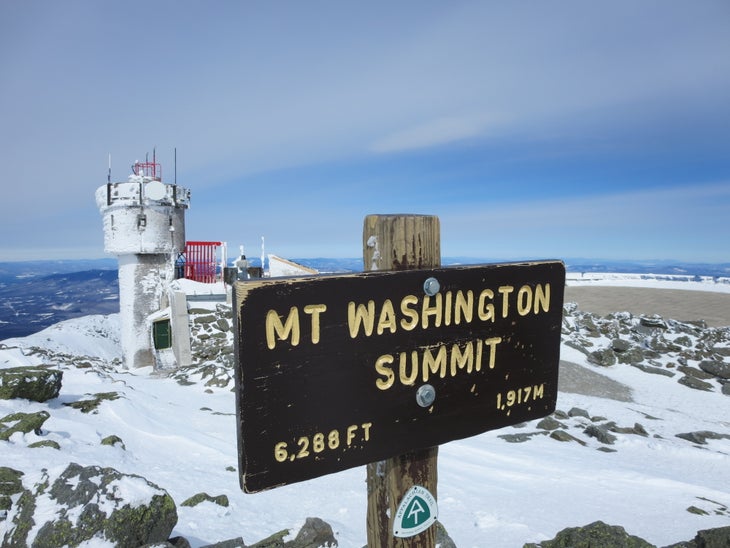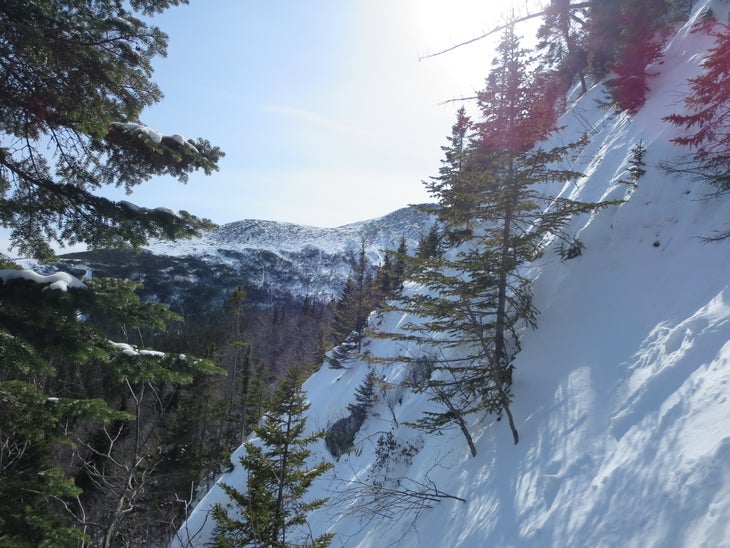 Mount Washington via Lion Head Winter Route [Photo by Matt Mills]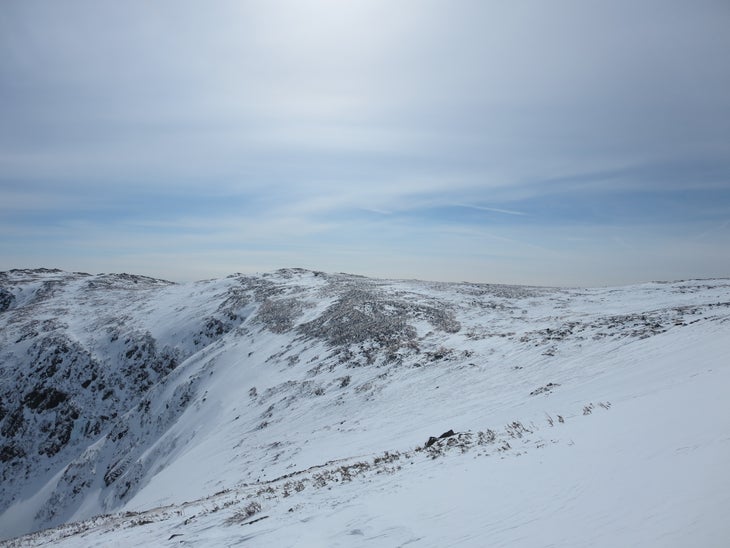 Mount Washington via Lion Head Winter Route [Photo by Matt Mills]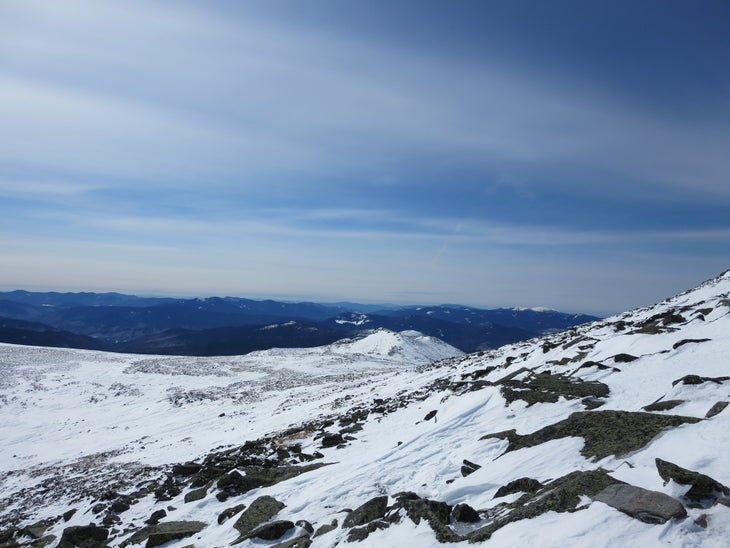 Mount Washington via Lion Head Winter Route [Photo by Matt Mills]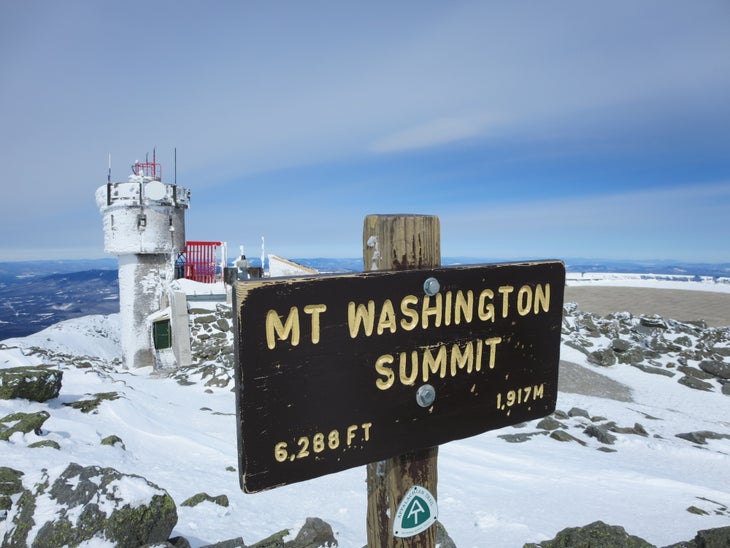 Mount Washington via Lion Head Winter Route [Photo by Matt Mills]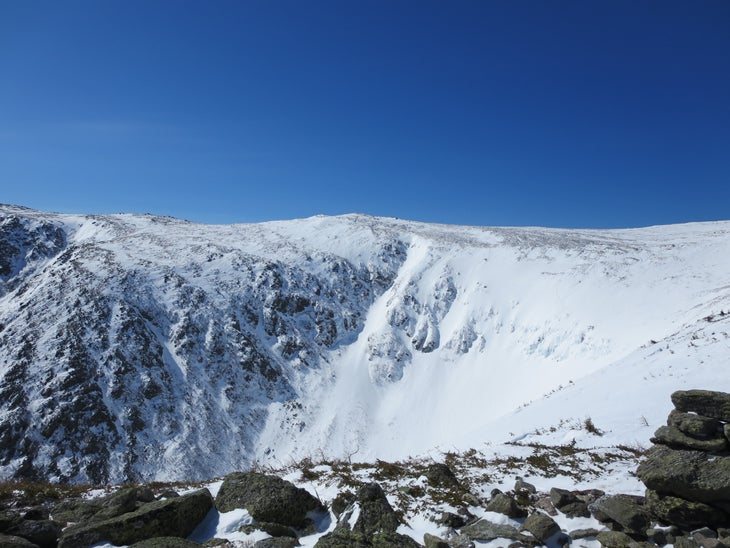 Mount Washington via Lion Head Winter Route [Photo by Matt Mills]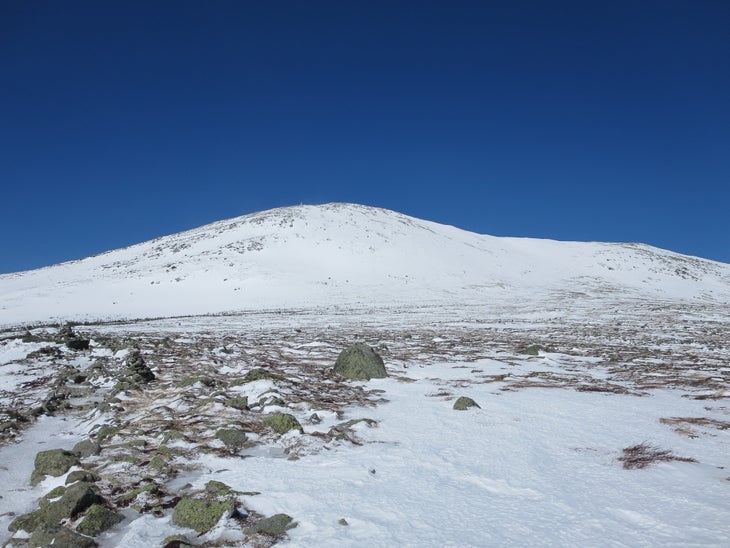 Mount Washington via Lion Head Winter Route [Photo by Matt Mills]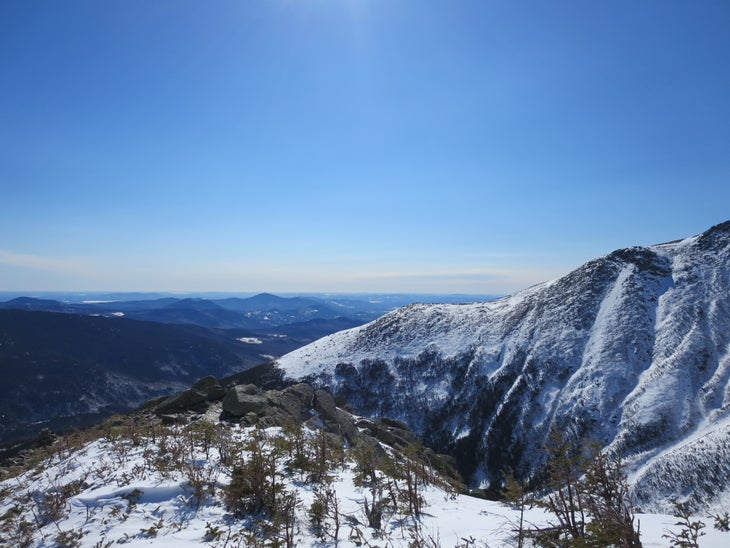 Mount Washington via Lion Head Winter Route [Photo by Matt Mills]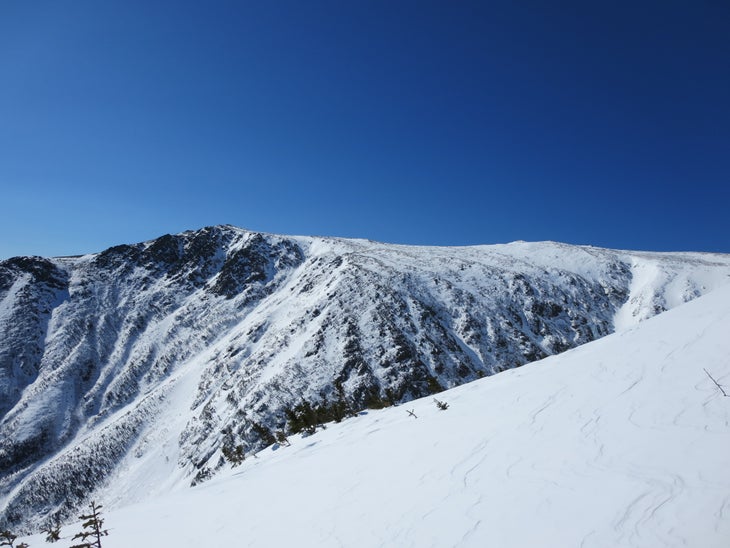 Mount Washington via Lion Head Winter Route [Photo by Matt Mills]
Trail Facts
State: NH
City: Boston, MA
Distance: 0.0
Land Type: State Park