Boise: Sleeping Deer to Mid-Salmon River Loop
Set aside a long weekend for great fishing on this 32.4-mile loop in the remote Salmon River Mountains, where crystal waters attract elk, moose, and bears.
Heading out the door? Read this article on the new Outside+ app available now on iOS devices for members! Download the app.
-Mapped by Caitlin May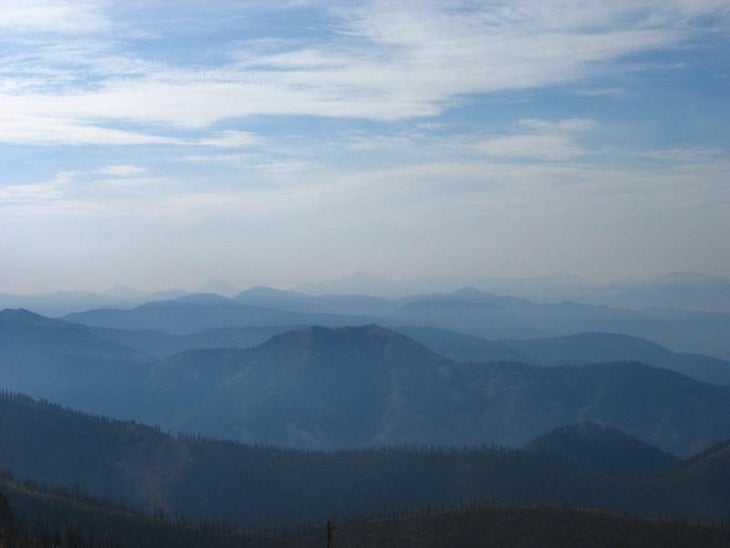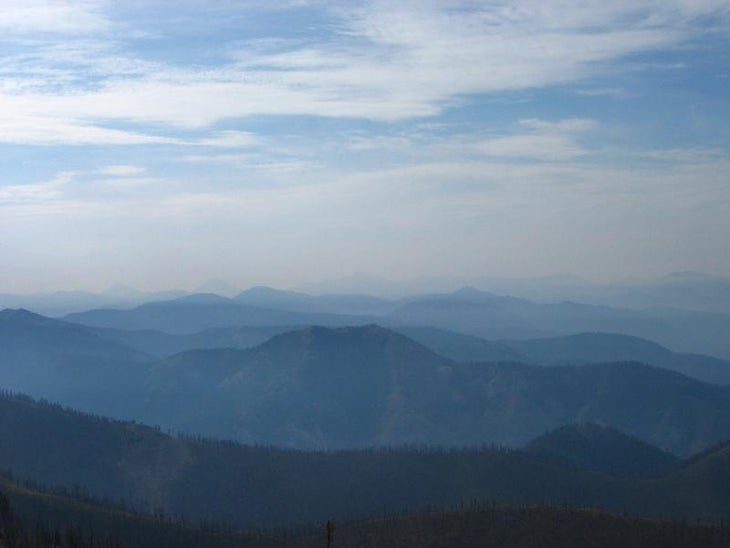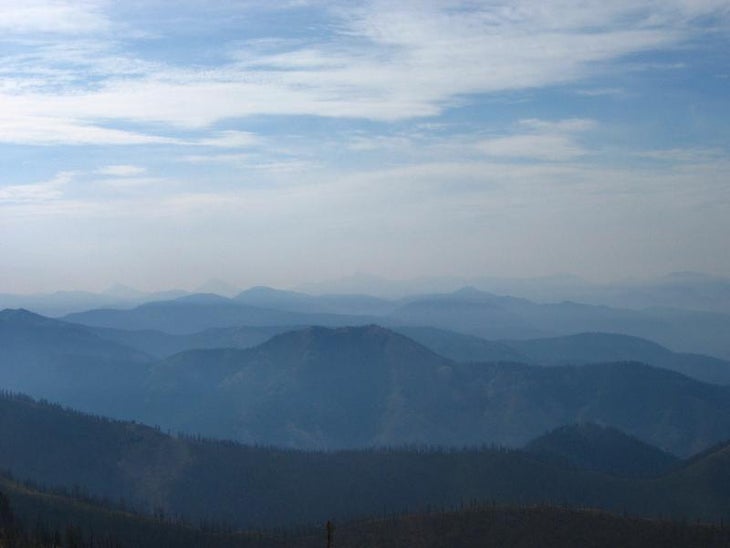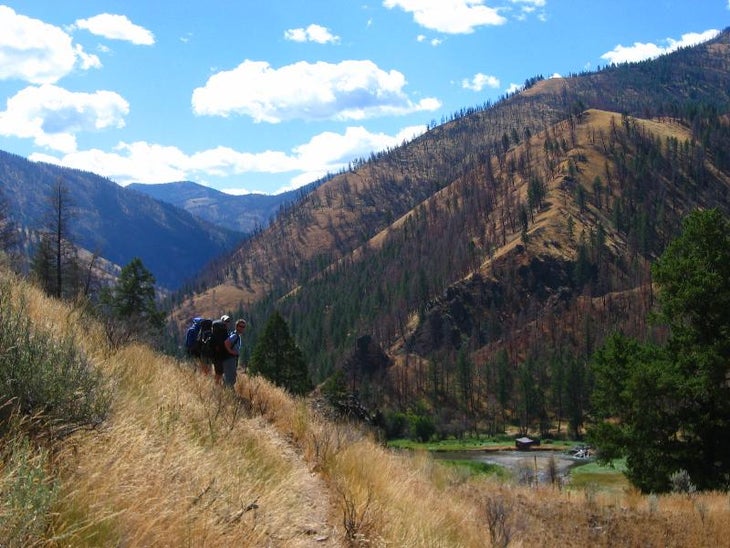 Trail Facts
Waypoints
SDS001
Location: 44.751671, -114.682331
SDS002
Location: 44.762939, -114.684906
Turn R @ 4-way, descend steep talus slope. Option: Add 1 mile to Sleeping Deer lookout for views of Frank Church River of No Return Wilderness
SDS003
Location: 44.793446, -114.69075
Swing W, then descend
SDS004
Location: 44.799179, -114.771469
Break @ canopy opening during steep descent along Cache Creek
SDS005
Location: 44.803318, -114.799896
Cautiously ford shallow-but-swift Cache Creek several times
SDS006
Location: 44.801479, -114.806931
Cross private land, then Lower Loon Creek Bridge. Turn R; go .5 mi. to Middle Fork of Salmon River for 5-star camping, swimming, fi shing. Turn back SE to hike up Loon Creek
SDS007
Location: 44.787357, -114.804214
Bennett Creek Bridge; cool off in creek after steamy canyon climb
SDS008
Location: 44.729382, -114.80983
Landslide zone: Carefully scramble up L side of riverbank or ford creek
SDS009
Location: 44.700001, -114.764366
Wind around sylvan hillsides, then pass Falcon-
berry landing strip
SDS010
Location: 44.695621, -114.757042
Stay L @ bridge; ranger station is across river. L @ Cabin Creek; trail is intermittent, much bushwhacking
SDS011
Location: 44.707516, -114.722282
Hike along creek, passing scree slope, fending off thorny overgrowth
SDS012
Location: 44.713799, -114.716881
Awesome campsite with massive stumps for backcountry dining
SDS013
Location: 44.748283, -114.703087
View of high peaks spanning horizon well worth the 5,000-ft. gain
SDS014
Location: 44.759968, -114.692215
Cross several springs, Cabin Creek headwaters. Best views on loop
Sleeping Deer-Mid Salmon
Location: 44.751701, -114.681945
View south into the Frank Church- River of No Return Wilderness from Sleeping Deer Trailhead
©Caitlin May
Sleeping Deer-Mid Salmon
Location: 44.751141, -114.818428
The majestic Loon Creek has it all; swimming, fishing, camping, and rafting in the spring
©Caitlin May
Sleeping Deer-Mid Salmon
Location: 44.709869, -114.779587
Hiking the crinkly golden hillsides above Loon Creek
©Caitlin May
Sleeping Deer-Mid Fork Salmon
Location: 44.700565, -114.765022
The remnants of an old camp at Falconberry landing strip
©Caitlin May
Sleeping Deer-Mid Salmon
Location: 44.760044, -114.690971
The worthy reward of 5,000 ft. vertical
©Caitlin May