Birmingham, AL: Pinhoti Trail Loop
Ford creeks and rivers and traipse past rocky overlooks on this 17.6-mile loop along Alabama's secluded Pinhoti Trail.
Heading out the door? Read this article on the new Outside+ app available now on iOS devices for members! Download the app.
The 17.6-mile Pinhoti Trail loop follows a well-worn path as it crisscrosses numerous creeks and rivers (some of which can be tricky at high water). White quartz outcroppings offer hikers an opportunity to peer beyond dense tree cover, but the large diversity of plant life along this route allows for plenty to discover underneath the canopy as well. Red and white oak, long and short needle pine, sourwood, and sassafras trees (among others) accompany blueberry shrubs, sumac, and hydrangeas to make for a rich botanical experience.
Caution: Poison ivy is a common leaf as well, especially in the trail's wetter and cooler areas. Campsites abound on this loop, but there are only so many near a viable water source—many of the trail's streams are seasonal, drying out in high summer.
-Mapped by Scott Sanders
PRINT & GO: To download a PDF of this route, go to backpacker.com/printandgo.
Plan it
MAP USGS topographic quads: Ironaton, Cheaha Mountain ($8, store.usgs.gov)
GUIDEBOOK The Pinhoti Trail Guide, by M. Lee Van Horn. (free, alabamatrail.org/hikingAL)
FEES/PERMITS None
CONTACT Talladega National Forest, Talladega Ranger District: (256) 362-2909; fs.usda.gov/alabama
SEASON Target mid-to-late April to see dogwoods and wild azaleas blooming and to find reliable water sources, but be careful during and after large storms—creeks and streams can swell to dangerous levels for crossings and fords. Caution: Poison ivy abounds, especially in wet, cool areas.
CONTACT Pinhoti Trail Alliance: pinhotitrailalliance.org/sitemap.html
GROCERIES
PUBLIX SUPER MARKET
411 Green Springs Highway
Homewood, AL 35209
(205) 944-110
GAS
22ND STREET SHELL
2236 Highland Ave. South
Birmingham, AL 35205
(828) 258-167
RESTAURANTS
TOP O' THE RIVER
3330 McClellan Blvd
Anniston, AL 36201
(256) 238-009
MELLOW MUSHROOM PIZZA
33 Industrial Dr.
Oxford, AL 362031
(205) 338-144
GOLDEN RULE BBQ
1700 Martin St. N
Pell City, AL 35125
(205) 338-144
GEAR
ALABAMA OUTDOORS
3054 Independence Dr.
Homewood, AL 35209
(205) 870-1919
alabamaoutdoors.com
Multiday gear list
Backpack
Three-season tent
Down bag (15° to 40°F) and sleeping pad
Compass, map, GPS unit
Gas stove and fuel bottles
Lighter and matches
Cookset, bowl, insulated mug, eating utensils
32 oz. water bottle (2)
Water treatment
Multitool/knife
Bear-bagging rope
Headlamp with extra batteries
Waterproof/breathable jacket and pants
Fleece and down jackets
Synthetic pants andshorts
Midweight baselayers
Synthetic T-shirt (2)
Hat and gloves
Hiking boots
Camp footwear
Wool/synthetic socks (3)
Trekking poles
Bug repellent and sunscreen (SPF 15+)
Stuffsacks
Zip-top bags
Toilet paper and trowel
First-aid kit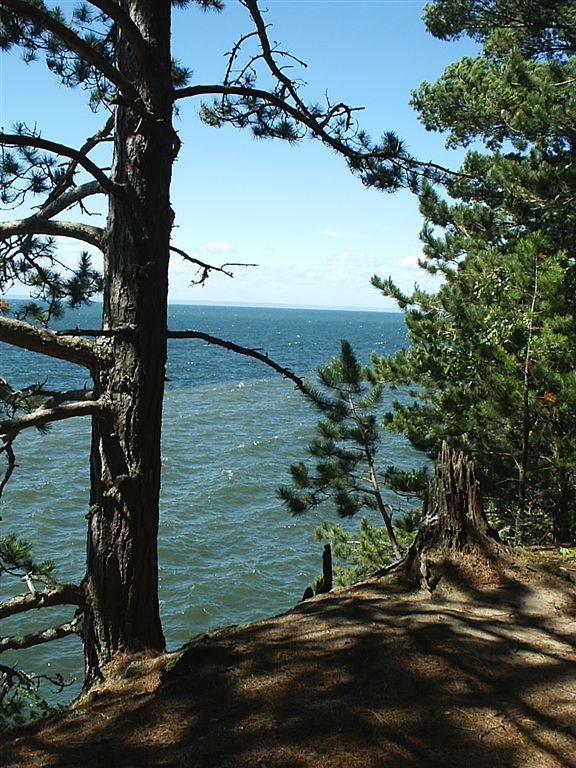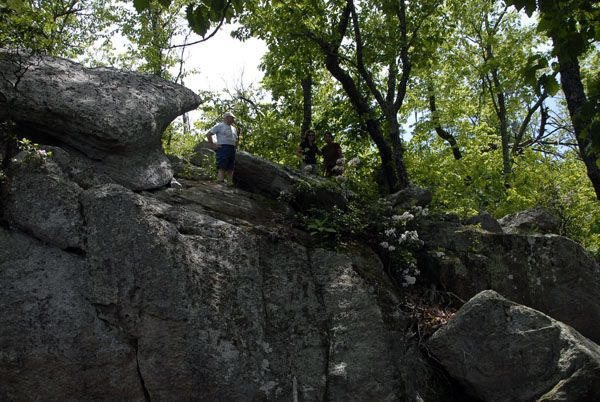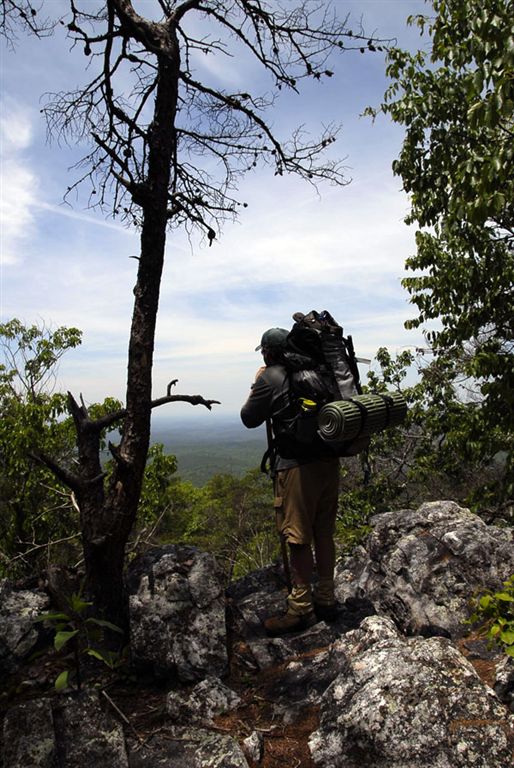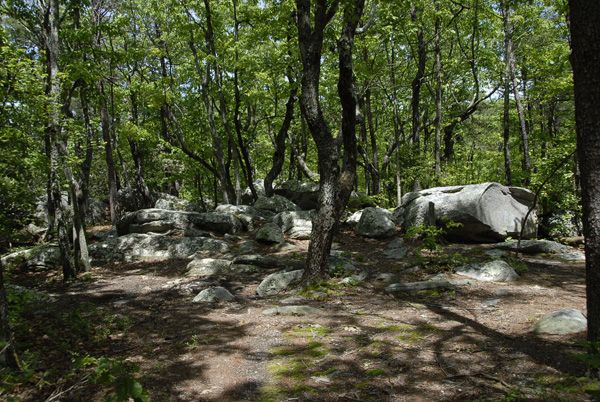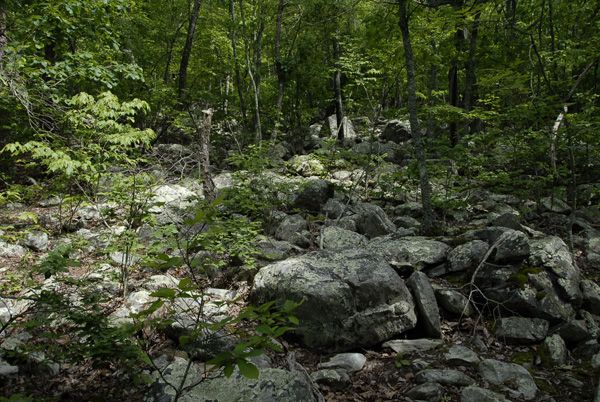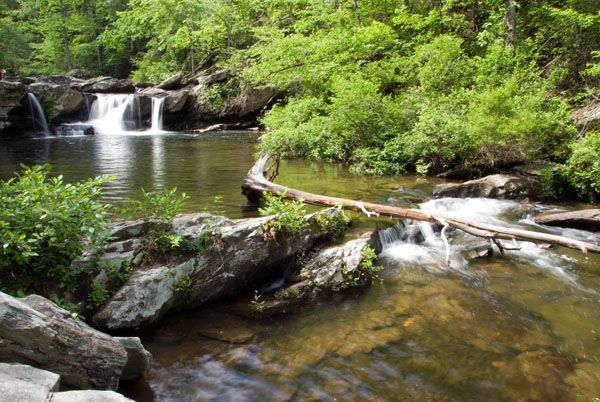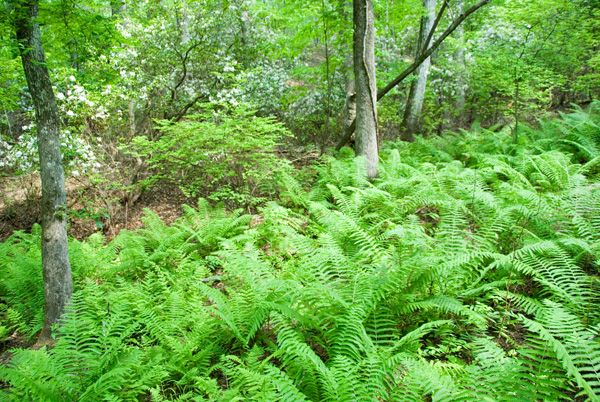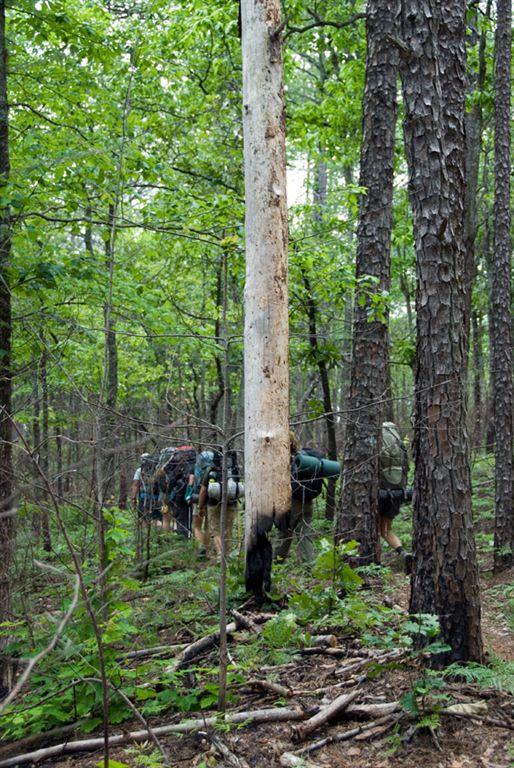 Trail Facts
Waypoints
PIN001
Location: 33.4042358, -85.8744354
From trailhead parking lot, cross the street and look for the dirt trail to the left of Adams Gap Road. The signed Pinhoti Trail starts heading uphill about 20 feet from the road intersection. The trail's first 3 miles cross numerous seasonal streams and small campsites (perfect for those getting a late start on this long loop).
PIN002
Location: 33.418602, -85.8464661
Right before a small campsite, the trail makes a 90-degree turn to the right and heads uphill. From here, the trail gains 900 feet of elevation in the next 1.4 miles–one of the only sustained stretches of climbing on this hike.
PIN003
Location: 33.4158554, -85.8473129
Follow the trail as it makes a hard switchback to the left. This point is marked by a weathered, old trail sign.
PIN004
Location: 33.4151878, -85.8443069
Take a break from the switchbacks in the rock field found along this uphill stretch.
PIN005
Location: 33.4147263, -85.8443146
Go left @ Y-junction. Optional: In 50 feet, bear right to reach a scenic overlook with views of the surrounding mountains.
PIN006
Location: 33.4145584, -85.8432159
Drop your pack and climb the rocks to an overlook to the south of Cedar and Robinson Mountains.
PIN007
Location: 33.4163322, -85.836853
The trail makes a 90-degree turn to the left. To the right is a small campsite, but no water source is nearby.
PIN008
Location: 33.4179955, -85.8346786
The trail passes a large campsite with views of the mountains to the west.
PIN009
Location: 33.4207726, -85.8317413
The trail passes a good water source. Whether you're camping nearby or not, it's a good idea to top off here. When the small, seasonal streams dry up, this is a very dry trail with only so many opportunities to refill your water. The best route across this creek is near Waypoint 10.
PIN010
Location: 33.4207802, -85.831749
The opposite side of the creek.
PIN011
Location: 33.4229546, -85.831543
The trail passes a medium-sized campsite (there is a good water source just east of this spot).
PIN012
Location: 33.4235649, -85.8303223
Go left @ 4-way intersection (in the middle of a large campsite) onto the Chinnabee Silent Trail. Descend to the northwest. The Pinhoti Trail continues straight here, while the Odum Trail shoots off to the right.
PIN013
Location: 33.4397049, -85.8387985
Pass a large year-round stream which flows to the east of a medium-sized campsite.
PIN014
Location: 33.4409103, -85.8405914
Pass a trail marker with a map next to a medium-sized campsite.
PIN015
Location: 33.4419289, -85.8411255
To use a public restroom, turn right @ T-intersection and walk a short distance to the outhouse. To continue on the loop, turn left @ T-intersection and then make an immediate right back off the road at the next T-junction (about 100 feet from the first).
PIN016
Location: 33.4444122, -85.8413086
Continue straight across paved road to the dirt trail directly ahead.
PIN017
Location: 33.4496498, -85.8425064
Continue straight across another paved road crossing.
PIN018
Location: 33.4516602, -85.8495636
Go right @ Y-junction, heading down toward the creek.
PIN019
Location: 33.452198, -85.8499298
Ford the Cheaha Creek, the most difficult river ford of the trip. Caution: This crossing may be dangerous in high water.
PIN020
Location: 33.4524002, -85.8522263
Uphill from the creek there is a heavily-used shelter. From here, the trail meanders west passing several small campsites and stream crossings.
PIN021
Location: 33.4572067, -85.8686066
Take a break to enjoy views of the river and a small waterfall from a wooden deck overlook.
PIN022
Location: 33.4568825, -85.8712616
Take the sharp left turn @ the 3-way junction.
PIN023
Location: 33.4564857, -85.8711014
Here the trail fords the river at another spot that can be tricky at high water. After fording, bear right and follow the Skyway Trail sign. From here, it's another 6 miles back to Adams Gap.
PIN024
Location: 33.4512405, -85.87323
The trail crosses an old dirt forest road and continues straight ahead.
PIN025
Location: 33.4482079, -85.8783569
Cross another dirt road and continue straight on the trail.
PIN026
Location: 33.4438629, -85.8805313
Make a 90-degree right turn into a campsite area, cross the river, and then turn left upstream. Red blazes on trees mark your path.
PIN027
Location: 33.4356537, -85.8816986
Turn left on the gravel dirt road. In 10 feet, turn right and continue on trail.
PIN028
Location: 33.4279556, -85.8851089
Continue straight across the dirt forest road.
PIN029
Location: 33.4224281, -85.8804169
Trail descends into a campsite and crosses a creek. On the other side, bear left to continue on the trail.
PIN030
Location: 33.4223099, -85.8807297
Other side of the creek crossing. Head south.
PIN031
Location: 33.4061737, -85.8760681
Go straight @ 3-way junction, leaving the Skyway Trail and picking up the Pinhoti Trail as it continues back towards Adams Gap and the trailhead.
Overlook
Location: 33.4064407, -85.8730774
Scramble to the Overlook
Location: 33.4145584, -85.8432236
Climb this rock outcropping for a fantastic overlook.
The Overlook
Location: 33.4143715, -85.8431625
Shaded Campsite
Location: 33.4164696, -85.836792
Rocky Path
Location: 33.4192657, -85.8333817
Small Falls
Location: 33.4565926, -85.867775
Fern Grove
Location: 33.4238663, -85.8839798
Bottomless Tree
Location: 33.4143639, -85.8800354