Bird Island Loop
Hit two beautiful sandy beaches and view the rugged coastline on the is easy one mile loop hike.
Heading out the door? Read this article on the new Outside+ app available now on iOS devices for members! Download the app.
Bird Island is not accessible, but the nesting Brandt's Cormorants can be seen spring and summer. View the jade green China Cove and sandy beaches of China and Gibson Beach. Hike beside wildflowers on the loop trail at Pelican point and glimpse Harbor Seals and Sea Otters below.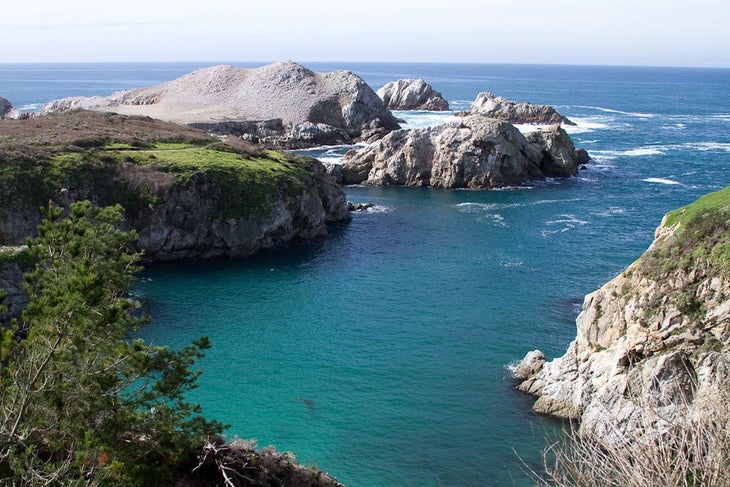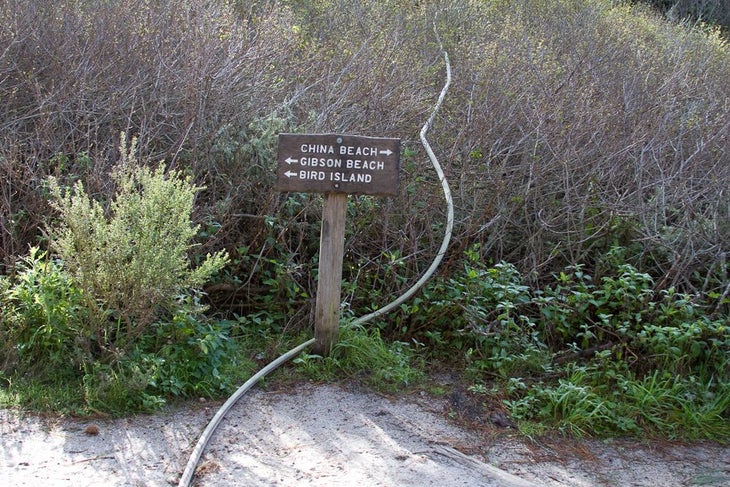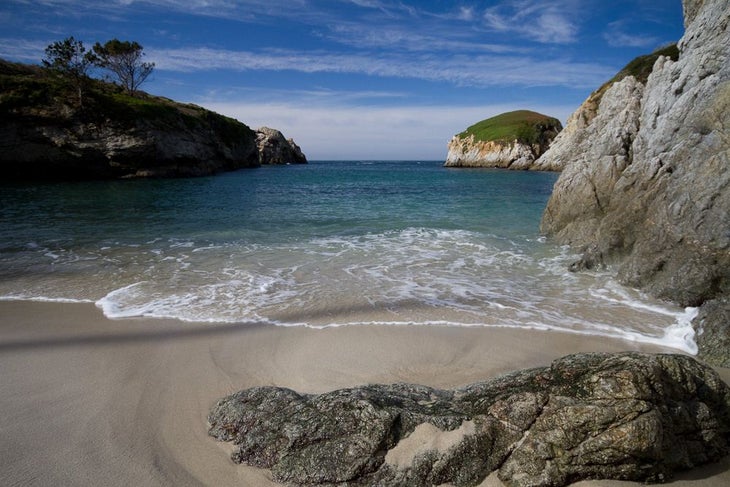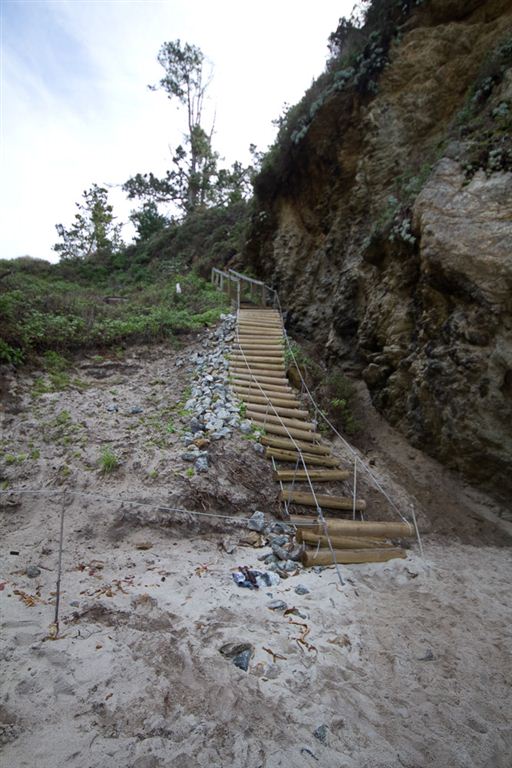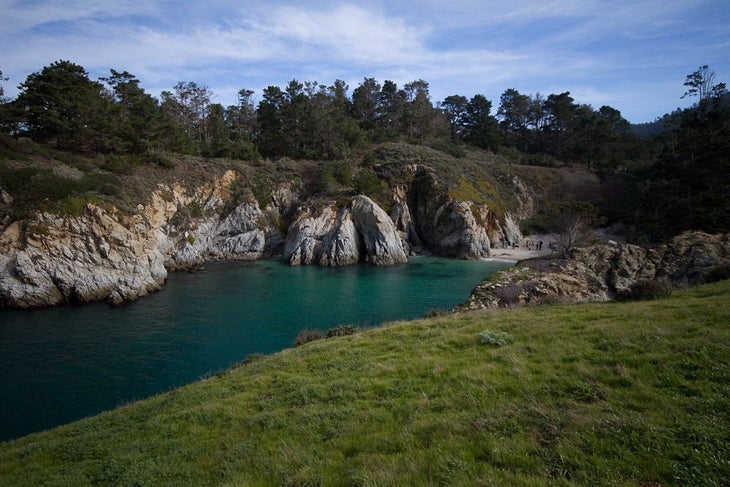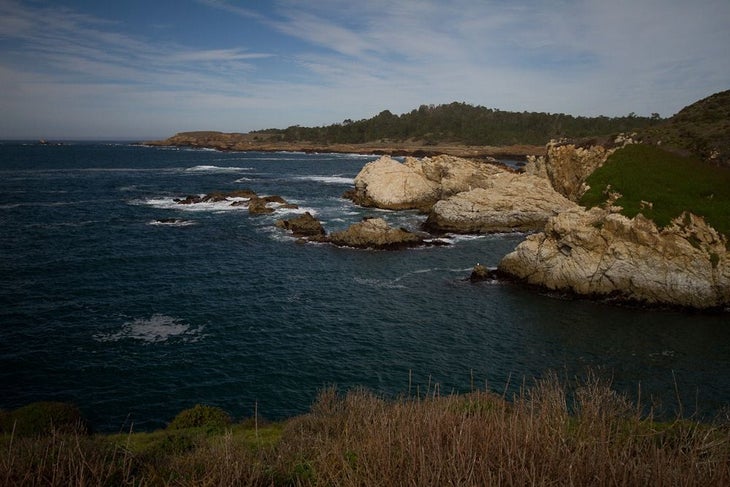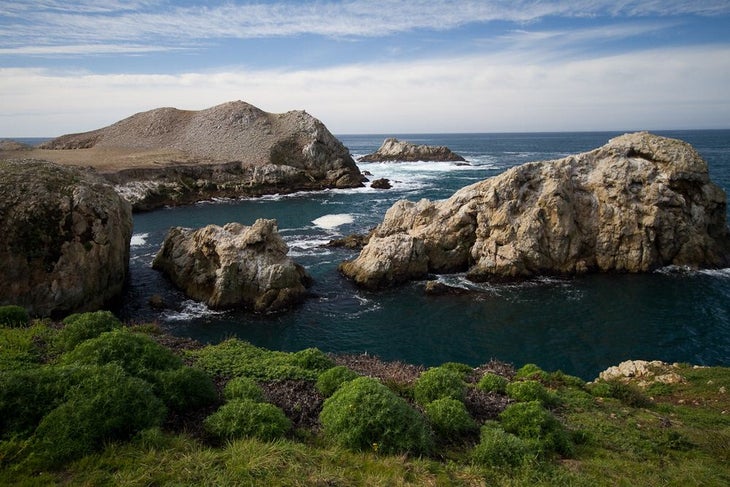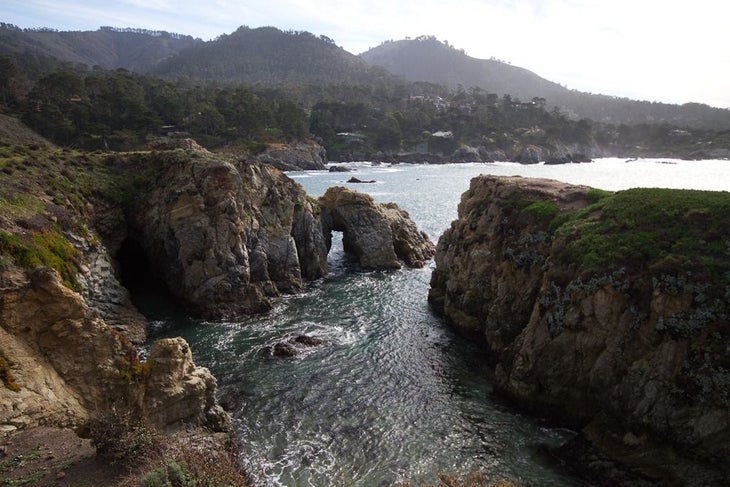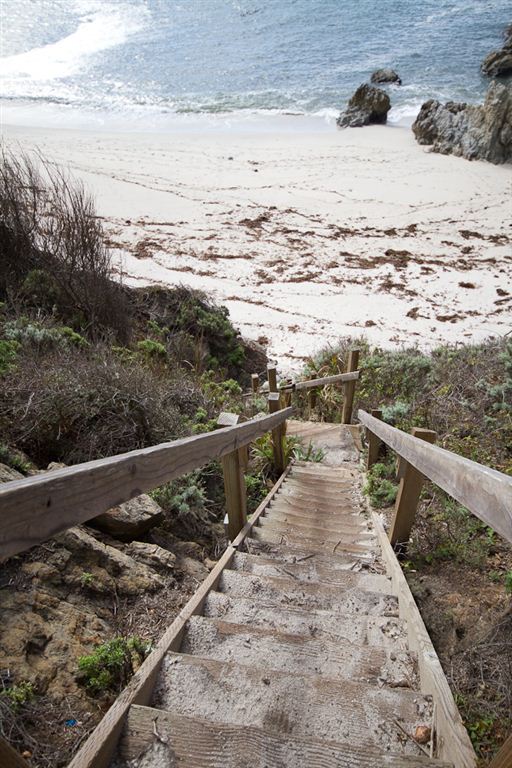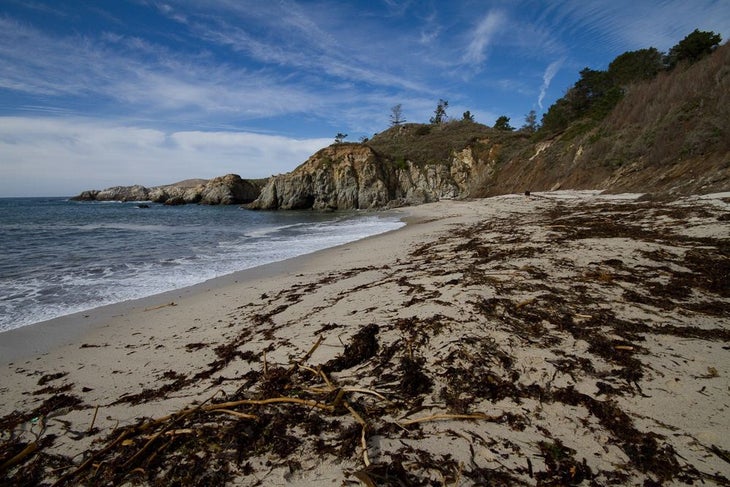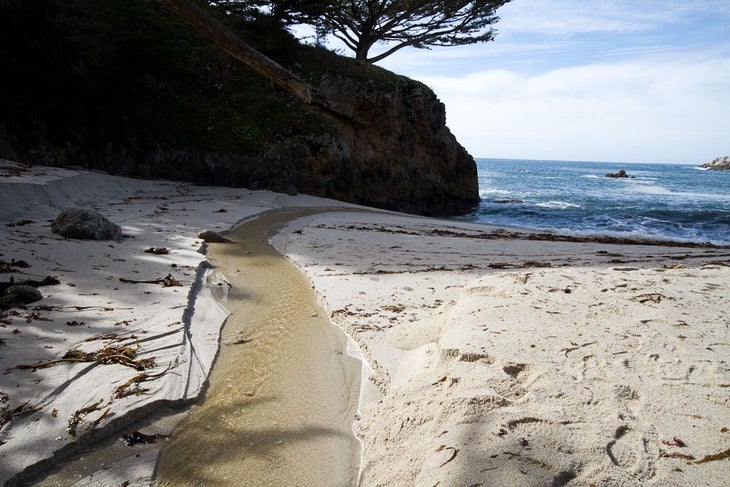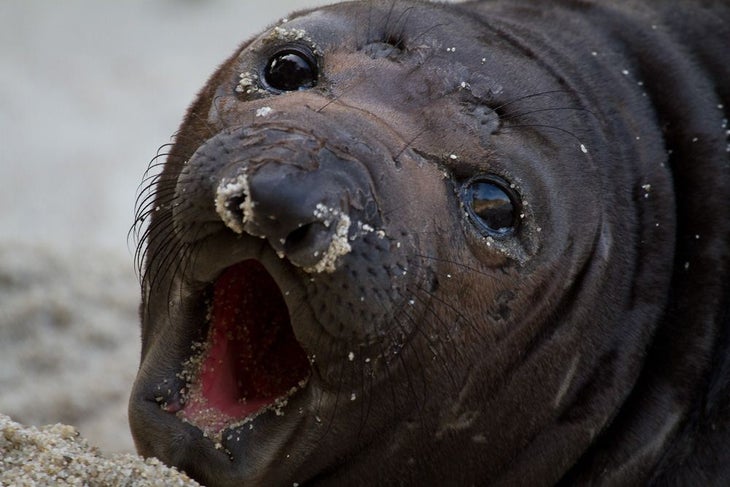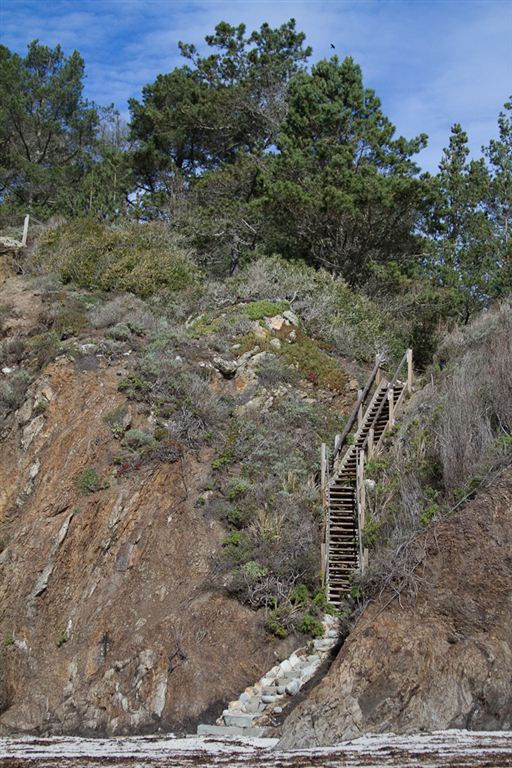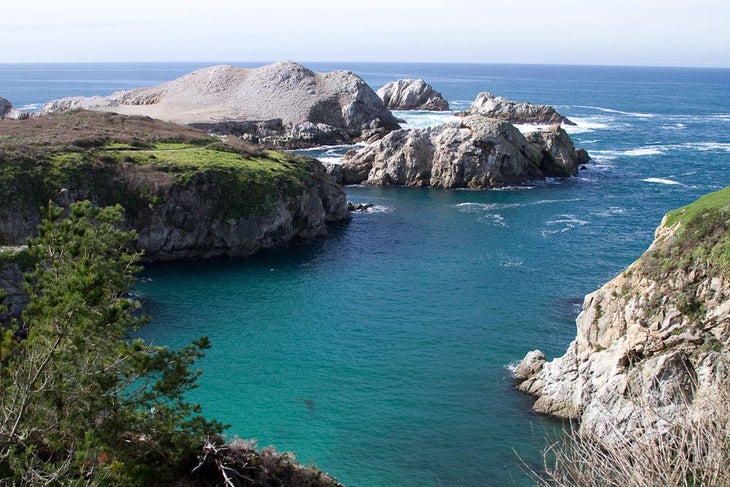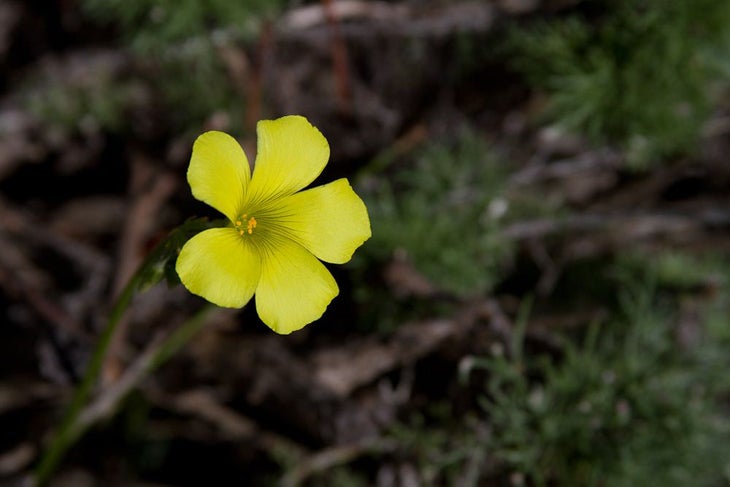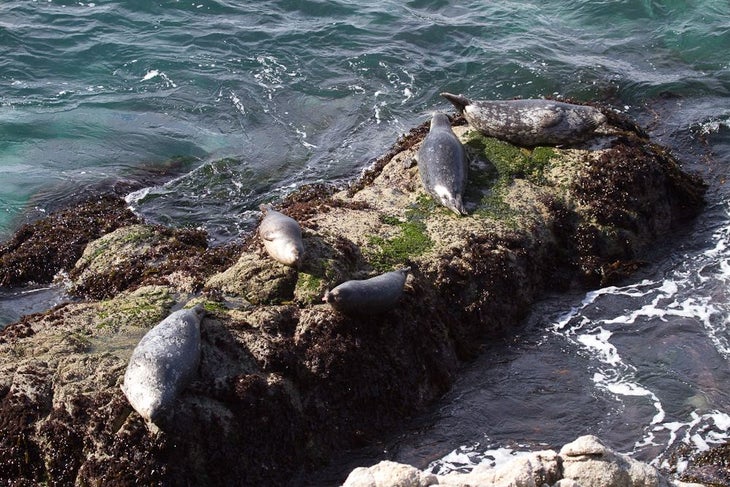 Trail Facts
Waypoints
BIL001
Location: 36.509544, -121.941795
Trailhead.
BIL003
Location: 36.507851, -121.940468
Arrive China Beach. Take a break at China beach the picturesque cove.
BIL006
Location: 36.507751, -121.939423
R @ T.
BIL005
Location: 36.507298, -121.941063
R @ Y. Arrive at Pelican Point where the trail here loops around with views of Bird Island, China Cove and the coastline beyond. Wildflowers frequently line the sandy trail.
BIL004
Location: 36.507664, -121.939575
R @ T.
SPUR – On the return, take the trail straight and head down to Gibson Beach. Look for Harbor Seals and don't miss the creek at the far end of the beach.
BIL002
Location: 36.507908, -121.940033
R @ Y. Turn right at the marked trail to Cypress Beach and then head down the steps the the sandy cove.
After visiting China Beach, continue right on the trail.
China Cove
Location: 36.508232, -121.940559
Trail Marker
Location: 36.507908, -121.93998
China Beach
Location: 36.508018, -121.940613
China Beach Staircase
Location: 36.507874, -121.94059
China Cove from Pelican Point
Location: 36.507771, -121.941605
Point Lobos Coastline
Location: 36.507927, -121.942032
Bird Island
Location: 36.507641, -121.942116
Rocky Arch
Location: 36.507229, -121.941734
Staircase to Gibson Beach
Location: 36.507694, -121.9394
IMG_2391
Location: 36.506634, -121.938782
IMG_2394
Location: 36.506268, -121.938438
Harbor Seal
Location: 36.506233, -121.938515
Gibson Beach Staircase
Location: 36.50732, -121.939339
China Cove
Location: 36.508209, -121.940399
Wildflower
Location: 36.508575, -121.940804
Harbor Seals
Location: 36.509415, -121.941856