The 10 Best National Wildlife Refuge Hikes to See Animals
Meet some new furry (and feathered, and scaly) friends on these incredible trails throughout the lower 48.
Heading out the door? Read this article on the new Outside+ app available now on iOS devices for members! Download the app.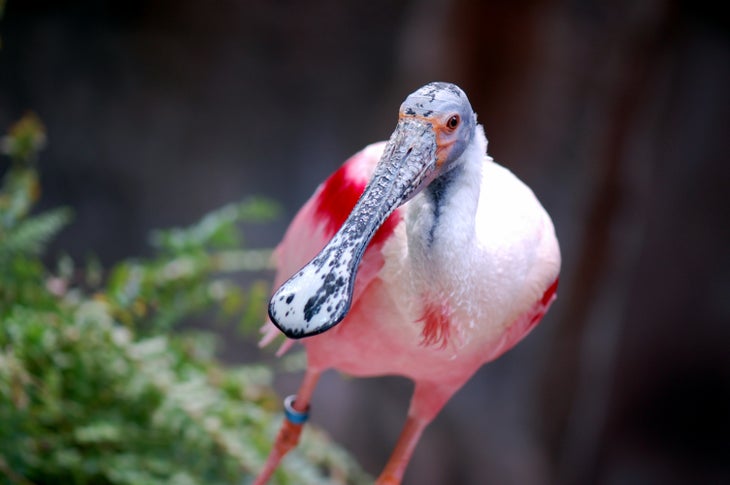 Whether it's spotting a bear munching on huckleberries, a mountain goat scaling some rocky precipice, or a snake slithering through the desert sand, seeing the trail come alive is an incomparable thrill—and there's no better place to get it than a national wildlife refuge. Since President Theodore Roosevelt declared Florida's Pelican Island the country's first refuge in 1903, the system has grown to include more than 150 million acres. We combed through them all to pick the 10 best treks in the lower 48.
Want to help keep the thrill alive? This summer, the National Wildlife Federation is hosting the Great American Campout, an initiative that asks animal lovers to pledge to camp in support of wildlife. Join the pledge at the NWF's site. 
Chincoteague National Wildlife Refuge, VA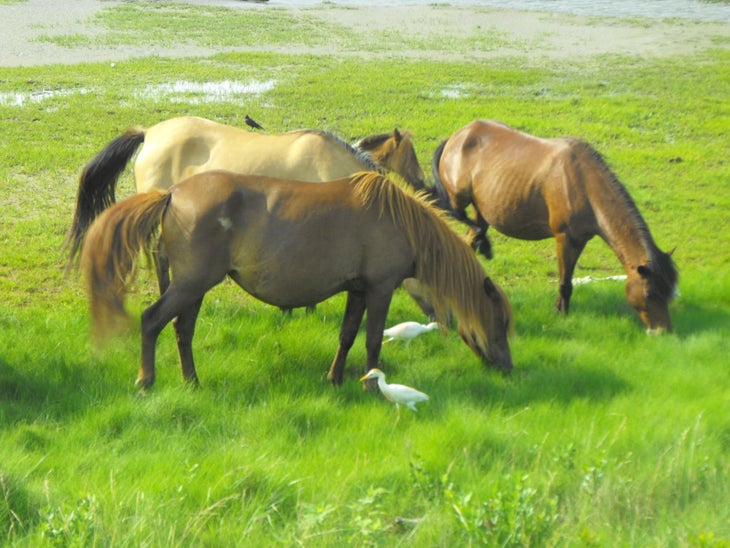 3.25 miles, Wildlife Loop
Chincoteague is an island populated by feral ponies, so it's no surprise that it's one of the most beloved wildlife refuges in the country. There are plenty of other critters to cross off the list, though; keep an eye out for the rare Delmarva fox squirrel and tons of migratory bird species like the endangered Atlantic coast piping plover.
Spotlight animals Wild ponies, Delmarva fox squirrel   
Agassiz National Wildlife Refuge, MN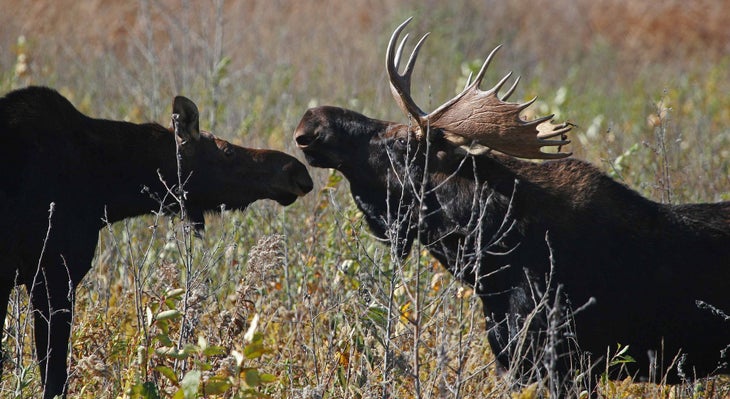 .5 miles, Headquarters Hiking Trail
Gray wolves once dominated the North American landscape, but eradication campaigns in the 19 and 20 centuries left their numbers dwindling. Agassiz is one of the few refuges where wolves have managed to build a small population following reintroduction in 1982. They don't mind at all when visitors howl along in celebration; foxes and coyotes might even join the chorus.
Spotlight animals Gray wolves, moose, bobcats   
Bosque del Apache National Wildlife Refuge, NM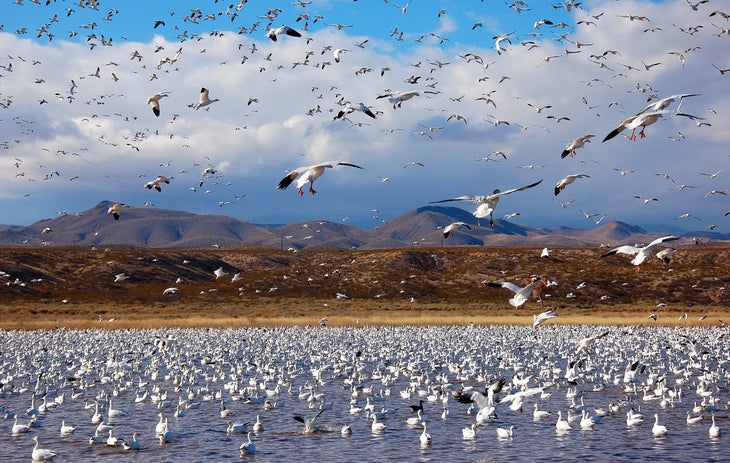 1 mile, John P. Taylor Jr. Memorial Trail
Located in the Chihuahuan desert of New Mexico, Bosque del Apache is a paradise for migrating snow geese and sandhill cranes. These two species inspired the Festival of Cranes, a fall festival dedicated to the bird, but they can be seen mid-November through late January. Raptors, coyotes, and mountain lions also live in Bosque del Apache, alongside everyone's favorite for surprise sightings, the western diamondback rattlesnake.
Spotlight animals Snow geese, sandhill cranes   
Kofa National Wildlife Refuge, AZ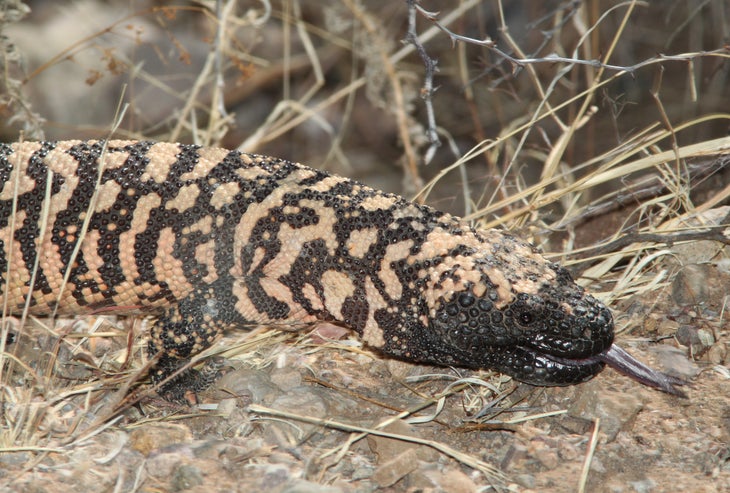 1 mile, Palm Canyon Trail
Originally founded through the efforts of the Boy Scouts, Kofa's 650,000 acres of Sonoran Desert is a true wilderness. Luckily for you, it's also one of the few wildlife refuges that allow camping; brave the August heat to catch the horn-slamming duels common during the bighorn rut.
Spotlight animals Bighorn sheep, Gila monster, chuckwalla 
Humboldt Bay National Wildlife Refuge, CA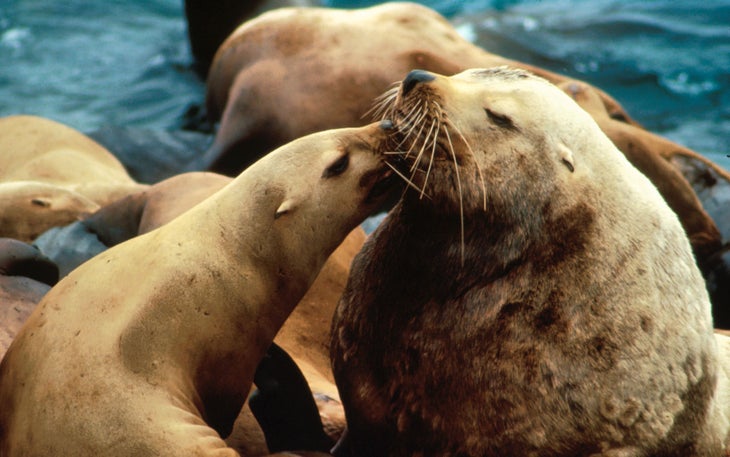 3 miles, Hookton Slough Trail
California's coast is teeming with wildlife, and Humboldt County has done a standout job of preserving their natural spaces, maintaining the legacy of its eponymous naturalist Alexander von Humboldt. Trails through the marshes and dunes in the Humboldt Bay Wildlife Refuge reveal shorebirds, birds of prey, and a litany of other marine species.
Spotlight animals Stellar sea lion, migratory birds, Pacific tree frog
Lower Suwannee National Wildlife Refuge, FL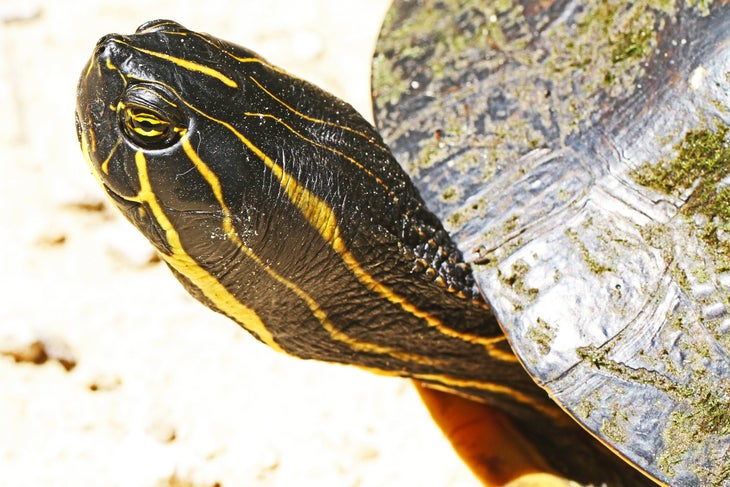 .6 miles, River Trail
Spanish moss, salt marshes, and seemingly endless, deserted wilderness: now that's a wildlife refuge. This short hike is part-trail, part-boardwalk suspended above the swamp where animals from gopher tortoises to swallow-tailed kites make their homes. Watch out for the gators: at 10 mph, they're faster on land than everyone thinks.
Spotlight animals Alligators, manatees, otters, black bears   
Wichita Mountains National Wildlife Refuge, OK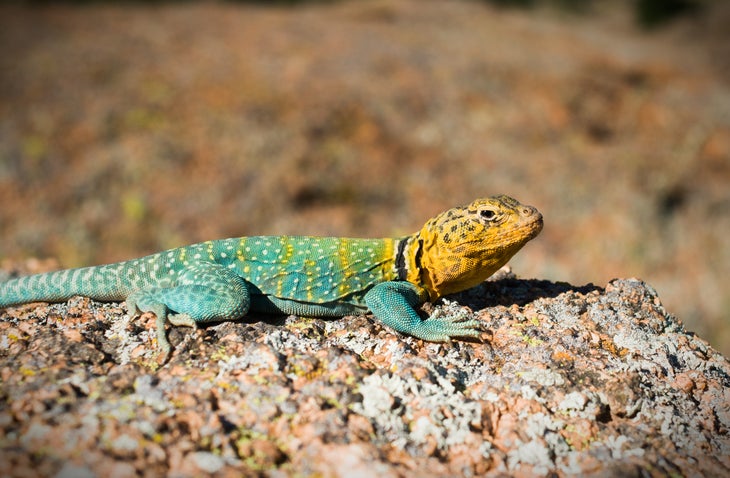 5.7 miles, Bison Trail
This wilderness jaunt isn't for novice hikers, but those who can hack it will have the chance to witness some of America's most iconic vertebrates. Reintroduced bison roam the rough terrain alongside burrowing owls, elk, and hunters, whose trails crisscross those meant for hikers.
Spotlight animals Bison, wild turkey
Alligator River National Wildlife Refuge, NC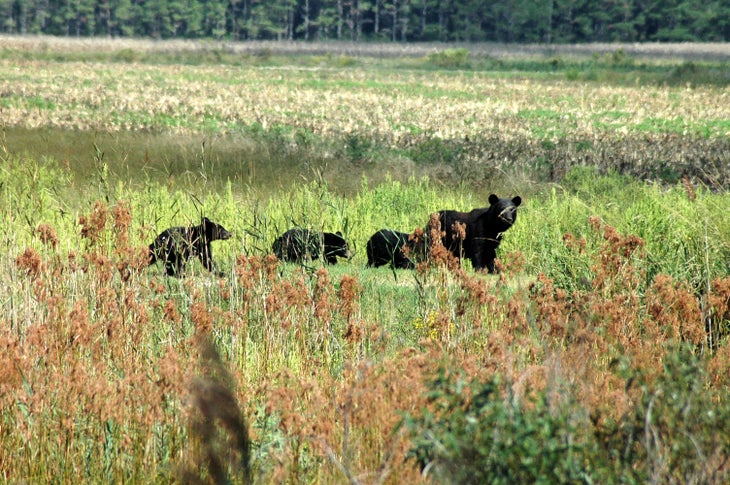 1 mile, Sandy Ridge Wildlife Trail
Bears aren't stereotypical beach bums, but in North Carolina that's where they hang out. Despite the name of this refuge, black bears are the biggest draws of the area, which sports one of the largest populations in the eastern U.S. There are also 48 reptile and amphibian species, and 39 other mammal species to spot.
Spotlight animals Black bear   
Red Rock Lakes National Wildlife Refuge, MT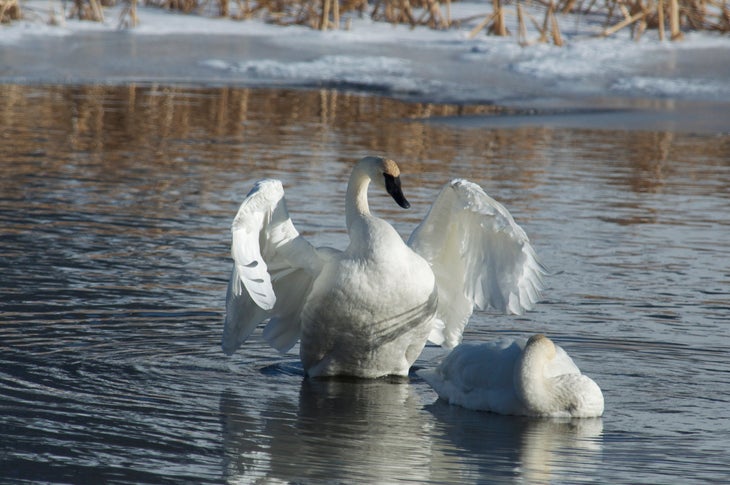 6.1 miles, Odell Creek Trail
With 45,000 acres of undeveloped wilderness, Red Rocks is one of the most exceptional outdoor spaces in Montana for animal lovers. Though wolves and bears call this refuge home, it was specifically created to protect the habitat of trumpeter swans, which can now be spotted here year-round in large numbers. 
Spotlight animals Trumpeter swans
Anahuac National Wildlife Refuge, TX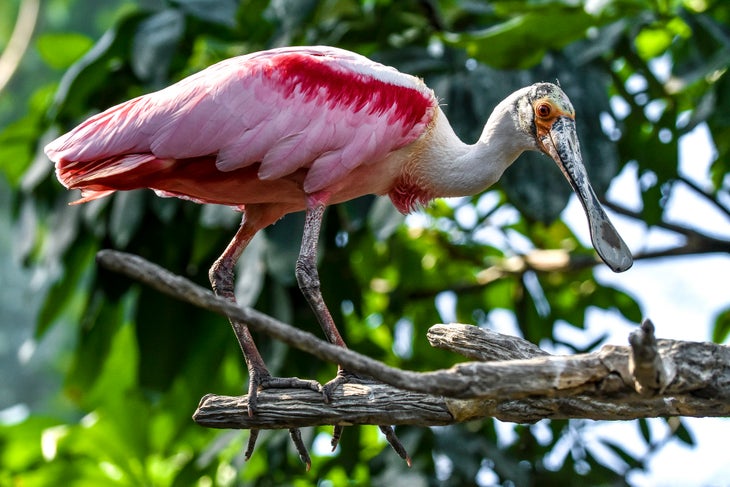 4.1 miles, Shoveler Pond Loop
Southeastern Texas is a veritable Eden for a wide variety of creatures. Alligators are common, as are various snake species and flocks of snow geese 80,000 birds strong. A boardwalk brings visitors directly into the heart of the Anahuac, where sights and sounds of the natural world abound.
Spotlight animals Alligators, roseate spoonbills