Top Hikes for Spring Weekends
Where to get out now
Heading out the door? Read this article on the new Outside+ app available now on iOS devices for members! Download the app.
Cooper Canyon Falls, San Gabriel Mountains National Monument, CA

Find peace and quiet, clean water, and fresh air just outside the city on a 3.1-mile (round-trip) hike to a waterfall in the San Gabriels. Start on the Burkhart Trail, descending in the periodic shade of Douglas fir and Jeffrey pines. After about a mile, the trail forks—keep right, then scramble down to the left (use the 15-foot fixed rope) to the waterfall where ferns line the canyon floor.
In spring, the watery roar drifts uphill like a summons, but in late summer, the falls slow to a trickle threading down a mossy wall. Look for tiny trout in the pool below.
Trailhead Buckhorn Campground (34.3400, -117.9196) 56 miles northwest of LA Season Year-round Permit $5 daily pass; purchase at the trailhead Contact San Gabriel Mountains National Monument
Elizabeth Miller
Sage Creek Unit, Badlands National Park, SD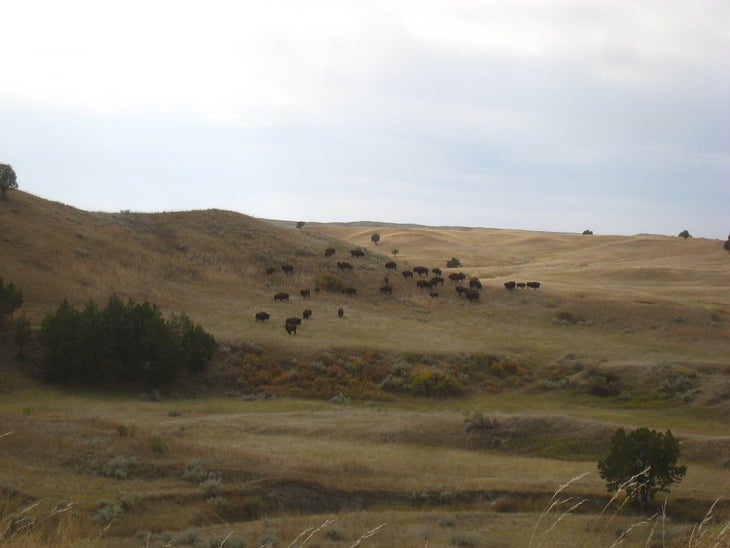 You'd better like your hiking partners. Because that's all the company you'll have on this trek in the park's trailless Sage Creek Unit. The three-day loop, of about 20 miles, weaves through the very hoodoos and spires that inspired 19th-century French trappers to dub this place "mauvaises terres á traverser," or "bad lands to travel across."
From Sage Creek Basin Overlook, follow a bison path into the basin, then walk upstream beneath occasional cottonwoods, ash, and elm. Watch for deer, pronghorn antelope, raptors, and, of course, bison—about 800 roam the park. Camp the first night at the foot of the Pinnacles, a quiver of tall, multicolored spires. On day two, hike southwest along the castlelike, 60-mile-long Badlands Wall, navigating around Hay Butte, the prominent finger jutting northwest from the wall (point 3,035 on maps). All the while, the labyrinth's quiet corners will make you wonder if you're the first person to set foot there. Good navigation skills are a must for this confounding terrain. Camp in the shadow of the Badlands Wall near Sage Creek Pass, a break in the wall at mile 13. The next morning, swing north seven miles to return, weaving your way through grassy Sage Creek Basin. Late May and June are best for primrose, mariposa lily, wild rose, and cactus blooms.
Trailhead Start at Sage Creek Basin Overlook on Sage Creek Rim Road, about 30 miles west of the Ben Reifel Visitor Center via Badlands Loop Road. Season year-round Permit entrance fee ($30 per vehicle per week) Contact Badlands National Park
Michael Lanza
Multnomah Falls to Wahkeena Falls, Columbia River Gorge, OR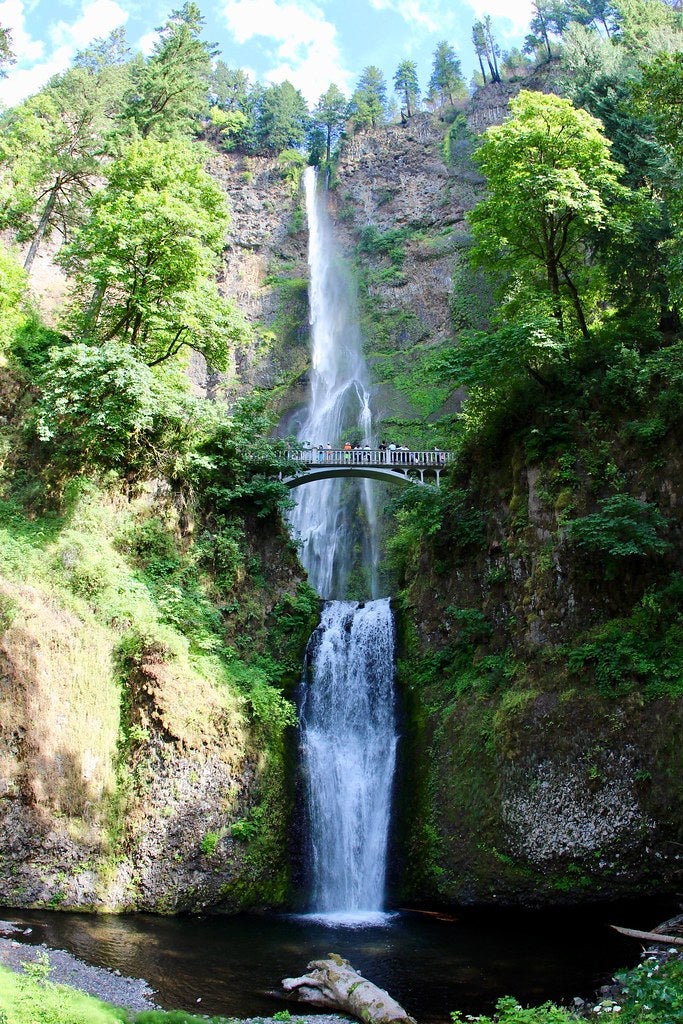 Don't be dissuaded by the clusters of camera-toting tourists at the beginning of this hike. The crowds never make it past the first bridge overlook of Multnomah Falls, so all you have to do is keep going to enjoy solitude on this waterfall-filled, 4.8-mile loop.
Trailhead Wahkeena (45.5777, -122.1172) 35 miles east of Portland. Season Year-round Permit None Contact Columbia River Gorge National Scenic Area
Elizabeth Miller
West Fork of Oak Creek, Coconino National Forest, AZ
West Fork is one of the most popular trails in Coconino National Forest and a classic Arizona hike—and for good reason. Any time you combine impressive cliffs, a tight canyon, and flowing water and locate it right near Sedona, you're going to attract a crowd of hikers. If you haven't done this trail yet (and you need to brave the crowds at least once), spring is your best bet. Be sure to arrive early to find a parking space (and bring $10 for the privilege), as this lot traditionally fills by about 9:30 every morning.
Trailhead Call of the Canyon, Coconino National Forest Season year-round Permit $10 day use fee Contact Coconino National Forest
Scott Jones
Guadalupe Mountains National Park Traverse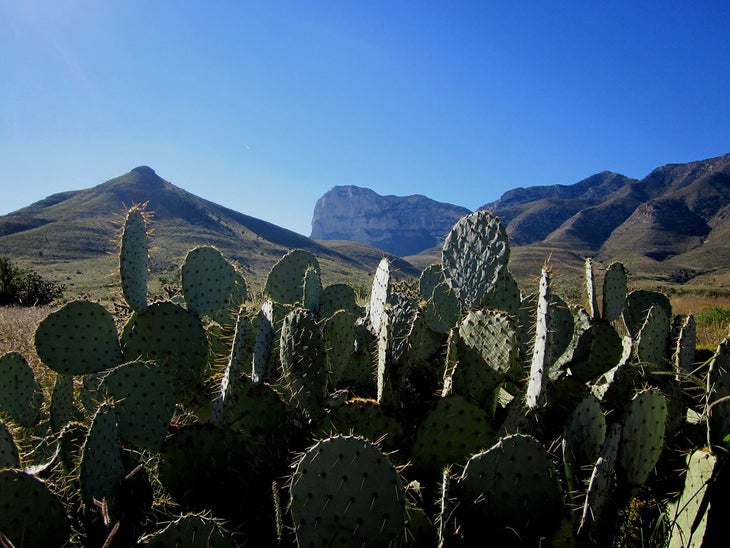 Make the weekend traverse from McKittrick Canyon trailhead to Pine Springs, and you'll sample all of Guadalupe Mountains National Park's diversity: yucca- and agave-dotted desert; breezy limestone and sandstone ridges overlooking sheer-sided, multifingered canyons; and cool-air mountaintops with Texas-size vistas. It's 19.1 miles via the most-direct trails, but choose a slightly more circuitous, 24.1-mile route—linking Blue Ridge, Bush Mountain, Bowl, and Bear Canyon Trails—for the best of everything. Camp at the McKittrick Ridge campsite the first night—it has sunset views of the range's highest peaks.
On day two, traverse narrow ridges and forests of ponderosa pine and Douglas fir to reach the Pine Top campsite. Pack binoculars and scope for some of the park's 300 bird species. Posthike, allow time for two must-do day trips: Climb Guadalupe Peak, the highest in Texas at 8,749 feet, and explore Devil's Hall, a nearby slot canyon with steps carved into the rock.
Do It Start at McKittrick Canyon trailhead (3.5 miles off US 62/180, 108 miles east of El Paso). End at Pine Springs trailhead, .25-mile off US 62/180 (seven miles southwest on 62/180).
Map Trails Illustrated Guadalupe Mountains #203 ($12; natgeomaps.com)
Contact (915) 828-3251; nps.gov/gumo
Michael Lanza
Tablerock Mountain, Linvillle Gorge Wilderness, NC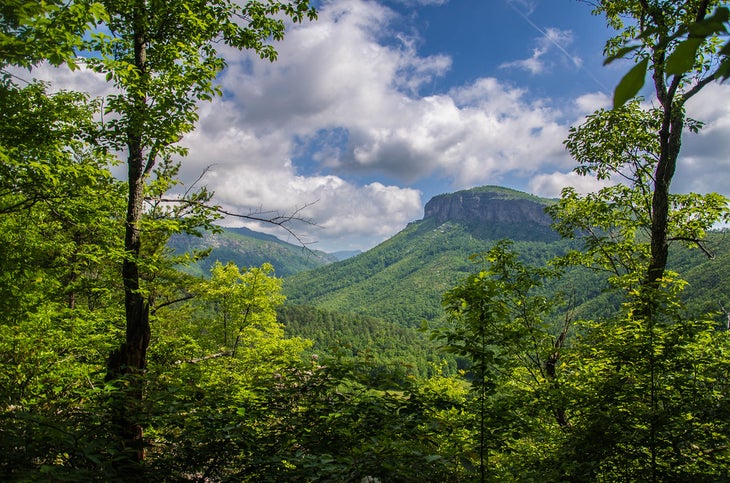 Tablerock Mountain is one of the highest summits in North Carolina's Linville Gorge Wilderness, and it's got the view at the top to show for it. Take the less-traveled approach from the northeast for a 3.4-mile loop covering 1,300 feet of gain.
From the Spence Ridge trailhead, start your trek south on the Tablerock Gap Trail, which covers the 1,300 vertical feet in a near-constant climb. At mile 1.1, take a left to complete the climb to Tablerock's summit. Vistas expand out over the 2,000-foot-deep Linville Gorge all the way to Mt. Mitchell, the Appalachians' highest peak. Once you're done soaking up the views, head down the Spence Ridge Trail, descending through hemlock and oak woods. The descent is covered with rocks and roots, so be wary of twisted ankles.
Trailhead Spence Ridge (35.9034, -81.8788) Season year-round Permit none Contact Linville Gorge Wilderness
David Gleisner
Fiery Furnace, Arches National Park, UT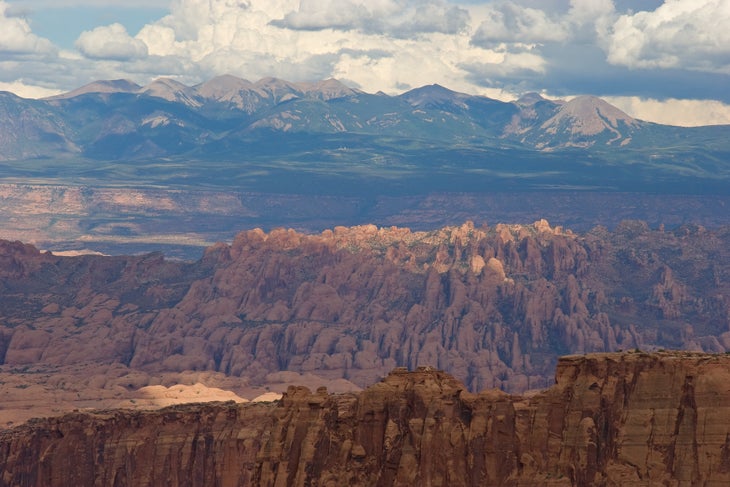 Here's a secret: There's more to Arches than, well, arches. The park hosts other types of rock formations, like bridges and towers, as well as slot canyons and squeezy redrock passages. You can get them all—plus, you know, arches—on a trip into the trailless Fiery Furnace. From the parking area, venture into this mile-long maze (bring a map and compass, and know how to use them) and head north. Climb over boulders and duck beneath small arches as you work your way through the redrock wonderland. Pay attention to spots where the sandstone is eroding away: arches in the making. Near mile 1, slip through a shoulder-width crack to enter a huge amphitheater below 53-foot Surprise Arch, the turnaround point. 
Trailhead Fiery Furnace (38.7429, -109.5660) Permit Required ($6/person); obtain from the visitor center. (There are also options to go on ranger-guided trips.) Season year-round Contact Arches National Park
Laura Lancaster
Ouzel Falls, Rocky Mountain National Park, CO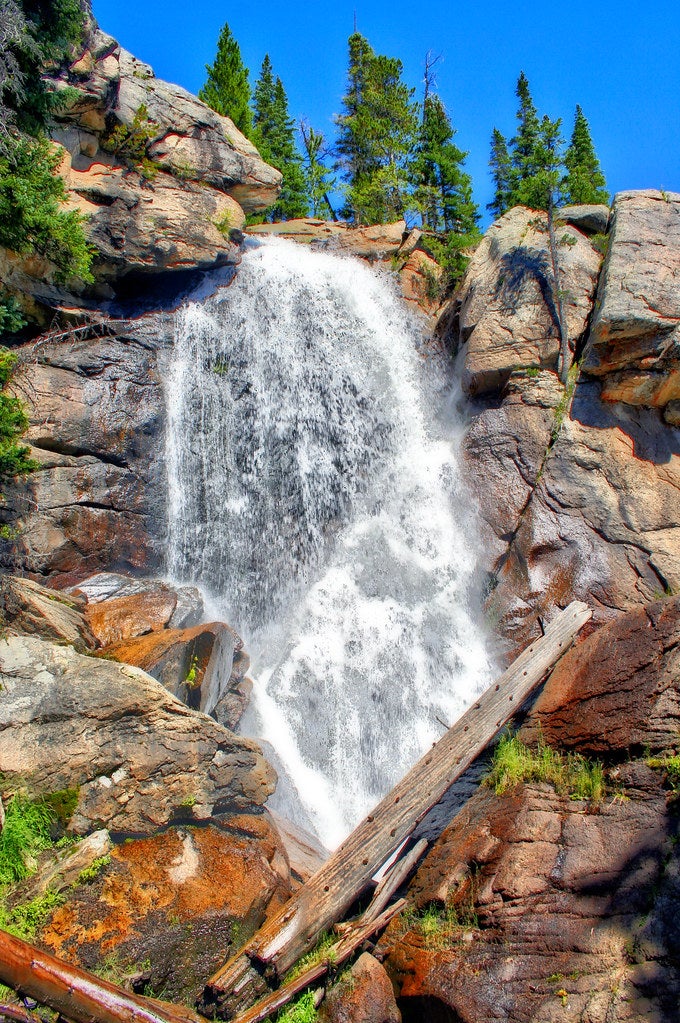 From the Wild Basin Trailhead in Rocky Mountain National Park, head southwest through an evergreen corridor mixed with aspen. In .4 mile, the trail passes Copeland Falls. Bear left onto a rocky spur for views overlooking the falls, or keep right on the main trail to continue hiking. Massive boulders flank the trail and rugged cliff bands rise dramatically on the right.
After 1.5 miles, cross a wooden bridge over St. Vrain Creek and start a moderate climb to the Calypso Cascades. The route heads west at the cascades and passes a several clearings with views across Wild Basin (on cloud-free days, look for Longs Peak to the north).
At mile 2.6, Ouzel Falls comes into view. For up-close views, leave the trail and head west to reach the bottom of the falls. Drop your pack and take a break next to the falls before retracing the same route back to the trailhead.
Trailhead Wild Basin Trailhead, RMNP Permit A wilderness permit is required for all overnight camping. Reservations accepted ($20 administrative fee for permits during peak season). Season  spring, summer, fall Contact Rocky Mountain National Park
Popolopen Gorge Trail, Harriman State Park, NY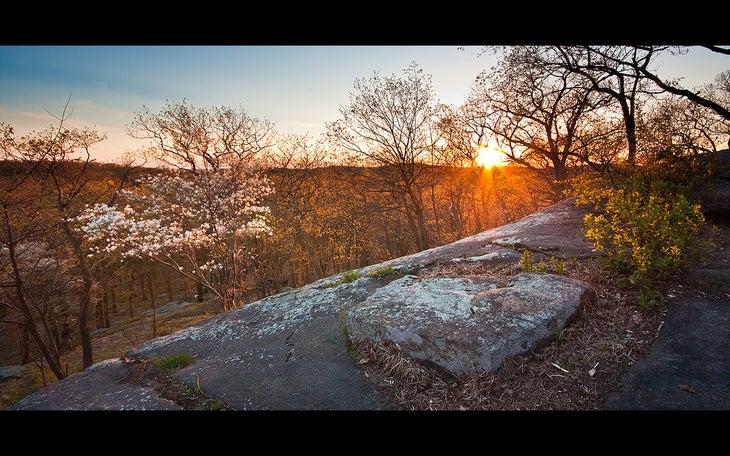 Visit a lesser-known treasure of Harriman State Park on this 8.7-mile jaunt, which contours through hilly hardwood forest and along cascading creeks. Turkey Hill Pond and Queensboro Lake flash spring sunlight back onshore before you head into Hellhole Gorge, where bright green foliage brushes up closely against the trail. Waterfalls along the way swell with spring snowmelt, bordered by wildflowers, and an early start avoids any crowds.
Trailhead 41.3164, -74.0508 Permit none Season year-round Contact Harriman State Park
Goat Lake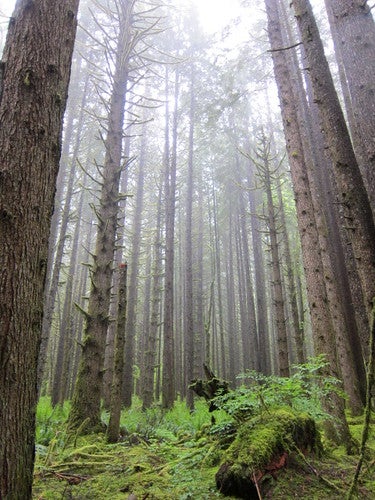 Goat Lake is the perfect introductory backpacking trip: It provides enough distance to feel like you are really getting out there without the risk of overdoing it. It is very popular late spring through early winter for backpackers and hikers. The generally well-maintained trail gains 1,400 feet over 5.2 miles. Near the start it splits for about 3 miles so you can take either the Upper Elliot Trail or Lower Elliot Trail. The upper trail goes through a dense forest with two waterfalls and the lower goes along Elliott Creek much of the time; taking one route on the way out and the other on the way back nets you the full experience.
The trail ends at Goat Lake itself, which sits below  jagged mountains. There are 15 campsites and a box-style toilet just before the lake. 
Trailhead Elliot Creek/Goat Lake Season late spring to early winter Permit recreation pass required for parking at the trailhead Contact Mt. Baker-Snoqualmie National Forest 
Jason Bickford