Explore Space for Yourself on These 13 Perfect Stargazing Hikes
Feeling entranced by the cosmos? See the heavens like you've never seen them before by getting deep into the wild.
Heading out the door? Read this article on the new Outside+ app available now on iOS devices for members! Download the app.
Feel like you're seeing more pictures of space than usual lately? There's a good reason for that. After spending decades designing and developing it, NASA shared the first images from the James Webb Space Telescope, the new and improved successor to the Hubble, this week. The ultra-sharp images of galaxy-speckled skies and cloudlike nebulae are entrancing, a look literally millions of years into the past. No wonder everyone you know has made them their phone wallpaper.
But you don't need to spend billions of dollars or hitch a ride into orbit to see space yourself—all you need is a dark sky. And there's no better way to find one than—surprise!—taking a long walk away from civilization. In honor of astronomy's new frontier, we've gathered up 13 of our favorite night sky hikes, ranging from a beginner-friendly trip through the Badlands to a 70-mile journey that will take you deep into Idaho's Sawtooths. We also polled one of the scientists who helped create the James Webb about her personal favorite stargazing hikes. So pack up, head out, and take a journey into the stars. —Adam Roy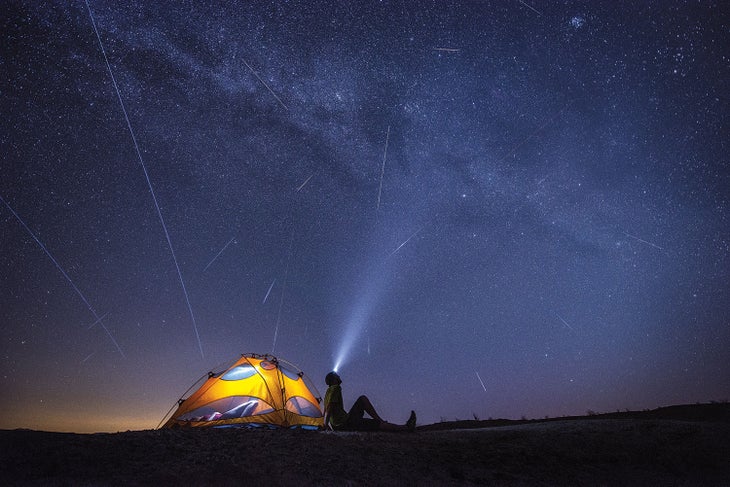 After a long day on the trail, the temptation to climb into your tent and go to sleep can be overwhelming. But fight it: Brew that cup of coffee and wait a while. If you can hold off long enough, you'll enjoy the best show that the summer sky can offer. Read on for nine of our favorite places to peep planets, constellations, meteors, and more. Read More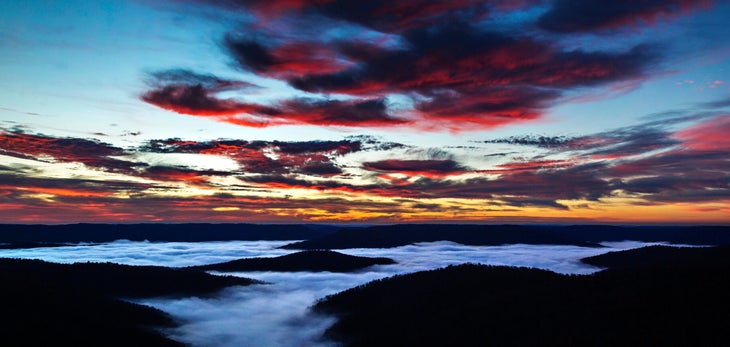 Amber Straughn's love of astronomy began as a kid while peering up from the wilderness at dark skies in awe. Now a NASA scientist, astrophysicist, and deputy project scientist for the James Webb Space Telescope (JWST), the Arkansas native draws inspiration for her scientific missions from her time on the trail. "I've always been really interested in the night sky, the stars, and, in a sense, what's beyond what we can see with our eyes," says Straughn. "[Looking at the dark sky] invokes the big question: what else is out there?"
Read More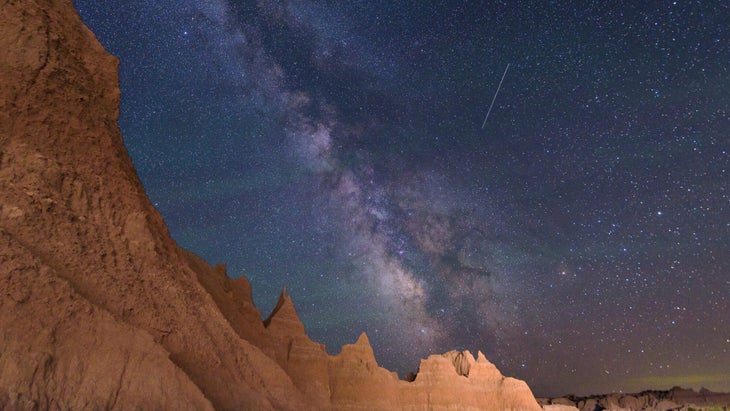 If your new hiker loves stargazing, this is the trip for them. The Wall is a rock formation separating the lower south prairie and higher south prairie, eroded into the characteristic towers of the Badlands. There are few trails in the park's north unit, but you won't need them; the formation is visible from all along the park road, and as long as you're half a mile away from any infrastructure, you can pitch camp anywhere.
Read More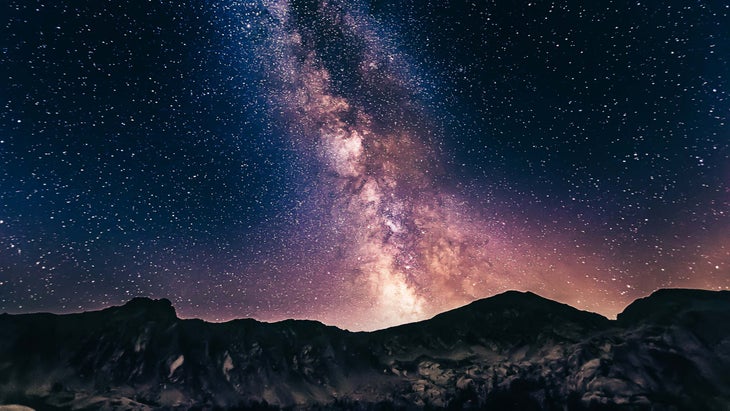 Don't know your nebulae from your zodiacal light from your spiral galaxies? No problem. Get a crash course in stargazing with these beginner-friendly tips. Read with O+