Bend, OR: Three Sisters Loop
A 33 mile loop around the Middle and South Sisters, in Central Oregon.
Heading out the door? Read this article on the new Outside+ app available now on iOS devices for members! Download the app.
-Mapped by David Tate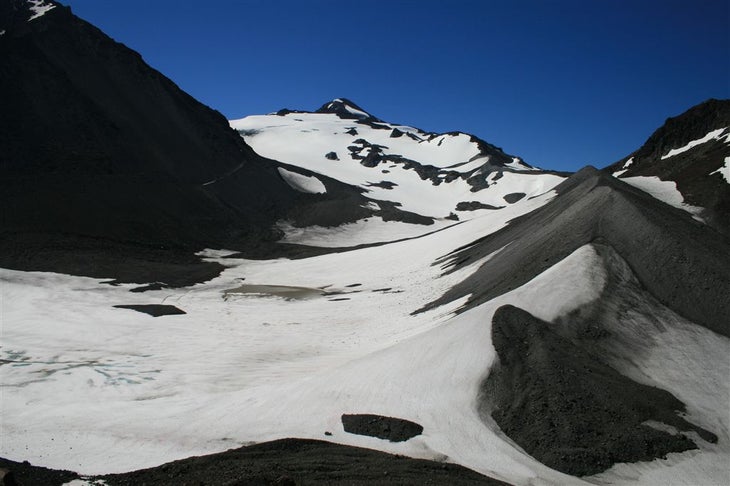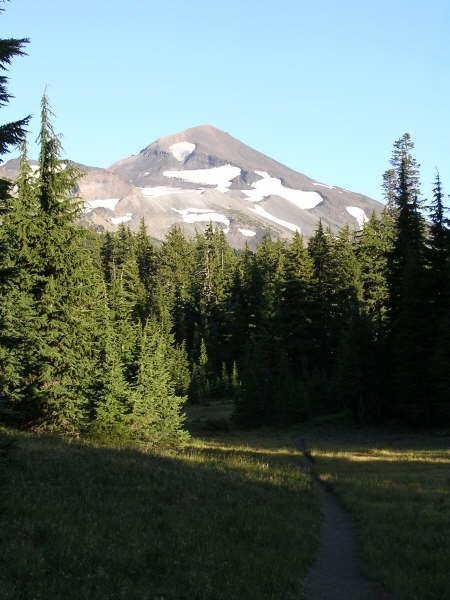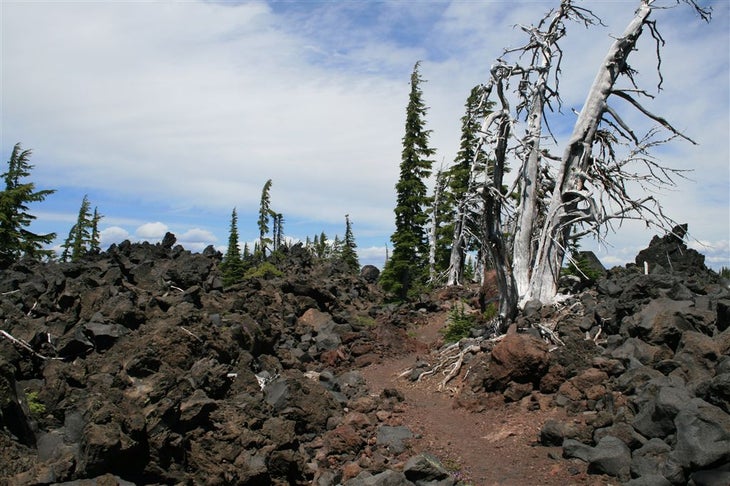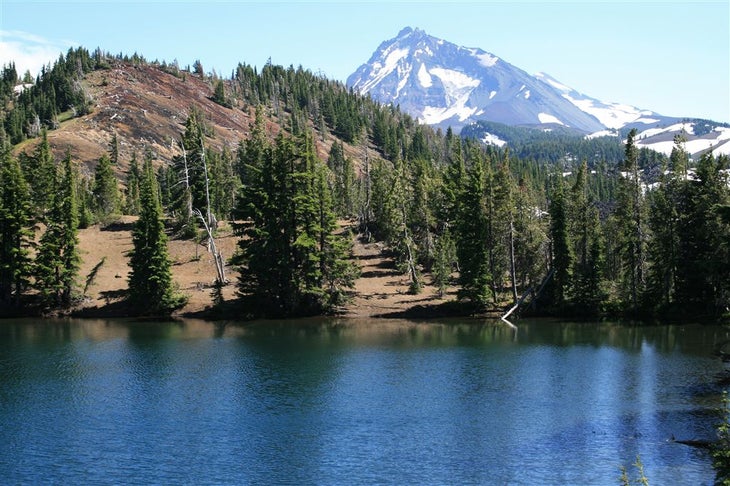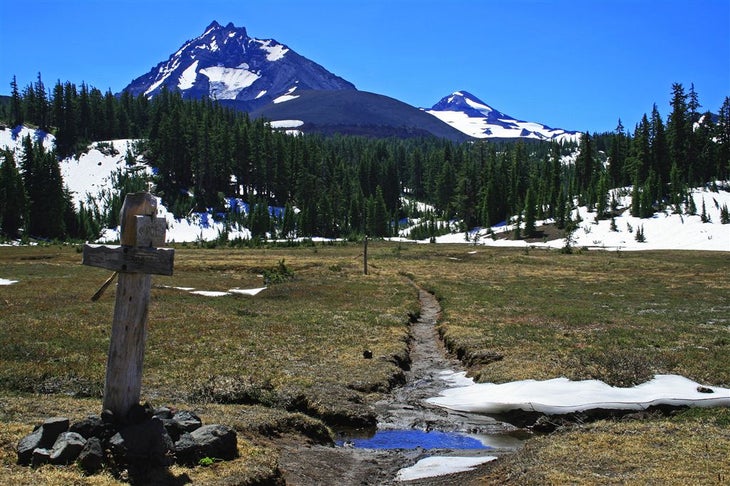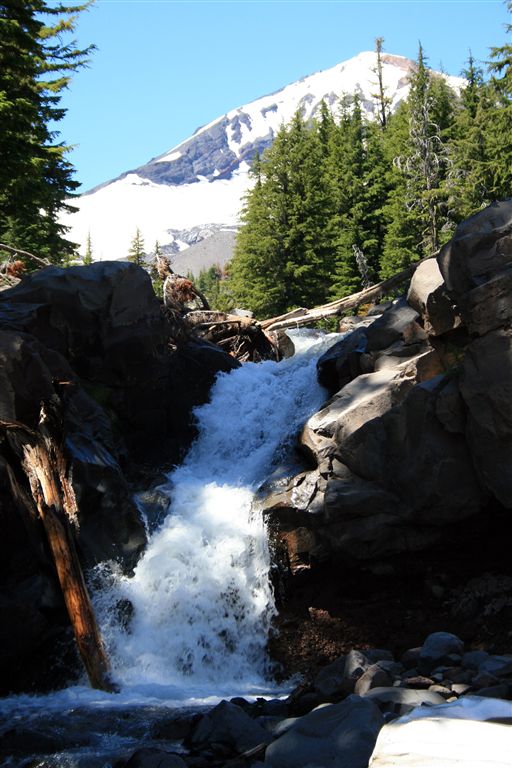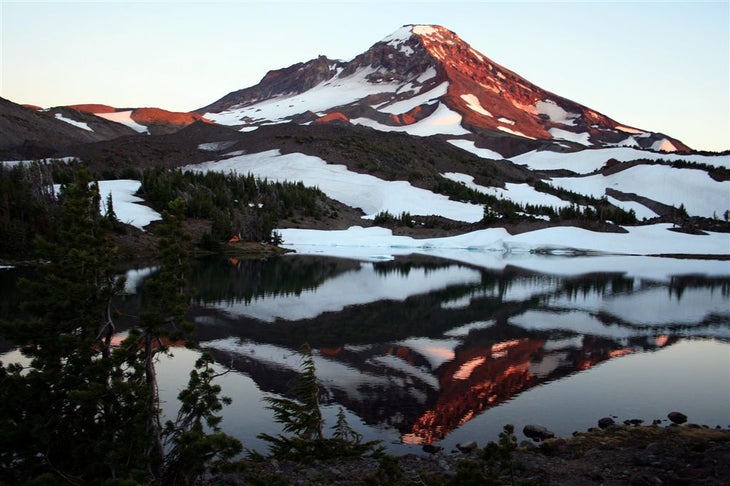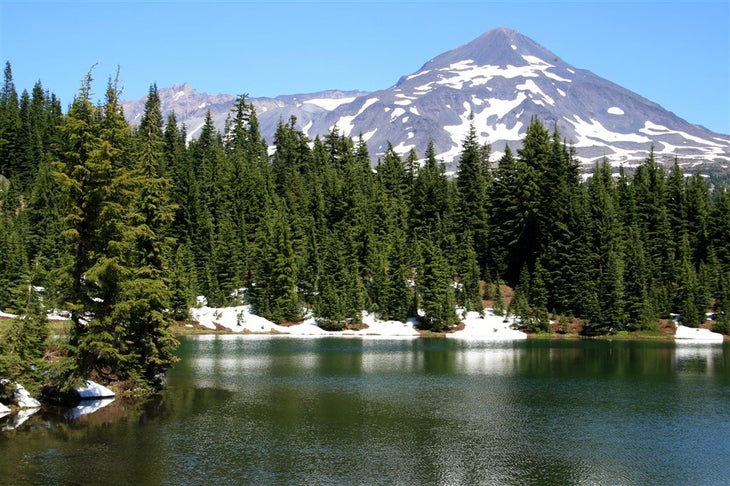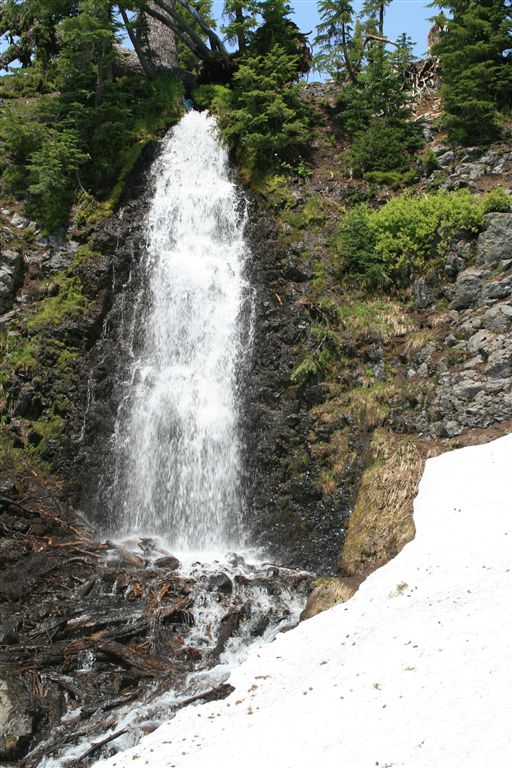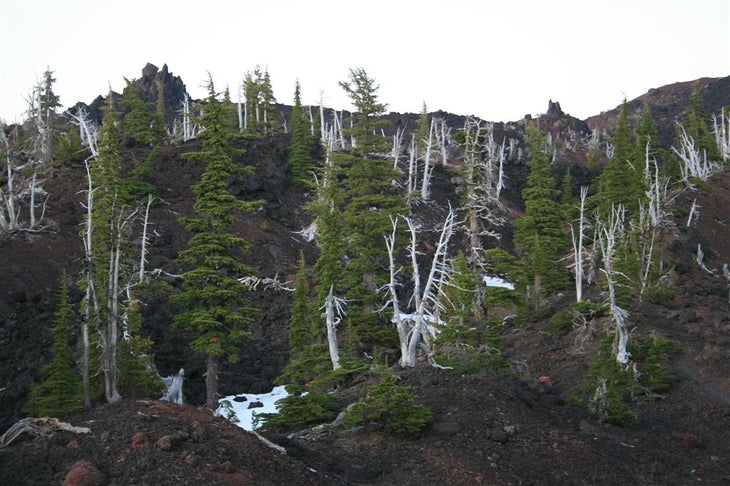 Trail Facts
Waypoints
POI 0 Camp lake
Location: 44.1328544616699, -121.759368896484
campsite at Camp Lake
POI 1Eileen Lake
Location: 44.1383590698242, -121.849548339844
campsite at Eileen Lake
POI 3 Opie Dilldock pass
Location: 44.1907043457031, -121.794898986816
Opie Dilldock Pass
POI 4 South Matthieu Lake
Location: 44.2317390441894, -121.77303314209
South Matthieu Lake, campsite
POI 2 Sawyer Bar
Location: 44.1888160705566, -121.804244995117
Where we spent the night, fresh water, and a flat spot devoid of snow!
Collier Cone View
Location: 44.1867599487305, -121.784805297852
Looking towards the Middle Sister, Center, and the North Sister and thier associated Glaciers
North Sister
Location: 44.2082557678223, -121.791770935059
Looking back south, to the north and middle sisters, across the meadow.
Pacific Crest trail, lava beds
Location: 44.2209320068359, -121.775932312012
On the PCT, headed towards South Matthieu Lake, just north of the Yapoah crater.
South Matthieu Lake
Location: 44.2317543029785, -121.773780822754
South Matthieu Lake, looking south towards the North Sister.
North Sister
Location: 44.1900672912598, -121.736801147461
North Sister, one of the few times along this portion of the trail that we were in the open, where we could get a good view.
Squaw Creek
Location: 44.1480751037598, -121.737403869629
Taken on the North Fork of Squaw Creek, where the trail junction is to go to Demaris lake.
South Sister sunset
Location: 44.1330947875977, -121.76000213623
Taken across Camp Lake, at sunset from our campsite.
Eileen Lake
Location: 44.1387557983398, -121.849243164062
Middle sister as seen across the surface of Eileen lake.
Obsidian Falls
Location: 44.168270111084, -121.817024230957
Called Obsidian Falls because the cliff here and the surrounding terrain, is mostly pure Obsidian.
Sawyer Bar
Location: 44.1886138916016, -121.80354309082
The lava beds around Sawyer Bar, invaded by ghostly trees.