Bend, OR: Mount Thielsen
This volcano has lured explorers for decades. Good reason too: The 8.8-miler mixes trails, routefinding, and hand-over-hand scrambling.
Heading out the door? Read this article on the new Outside+ app available now on iOS devices for members! Download the app.
Mt. Thielsen is a stratovolcano like many other Cascade peaks, but unlike most, Thielsen's 9,184-foot summit has been fractured and eroded into a pointy horn of rock–with no crater–that makes for an exciting class 3-4 climb. It's only 8.8 miles round-trip, but start early: You'll climb 3,700 feet, and the peak's not nicknamed "the lightning rod of the Cascades" for nothing. You'll also do a bit of routefinding on the way to the summit: The Mt. Thielsen Trail fades after you cross the Pacific Crest Trail and you'll pick your way up a talus slope by linking cairns. The last 100-plus feet is a non-technical scramble, but the most cautious hikers pack slings and climbing rope. On top, enjoy views of Diamond Lake, Mt. Bailey, and Mt. Mazama.
-Mapped by Trung Q. Le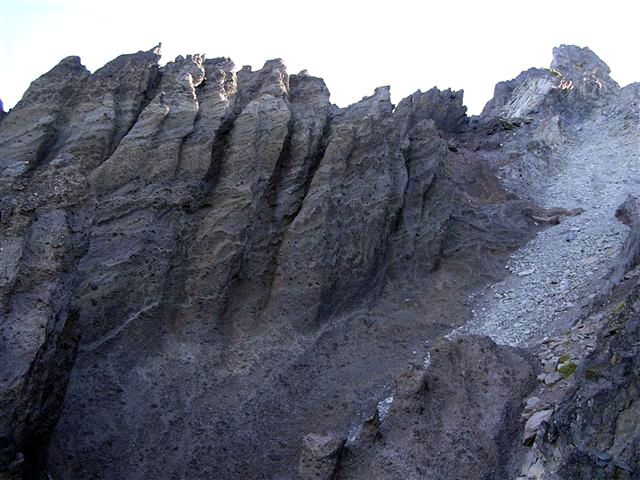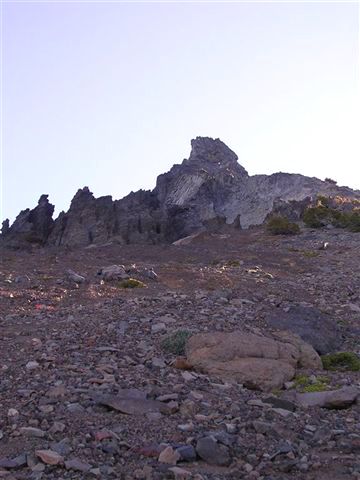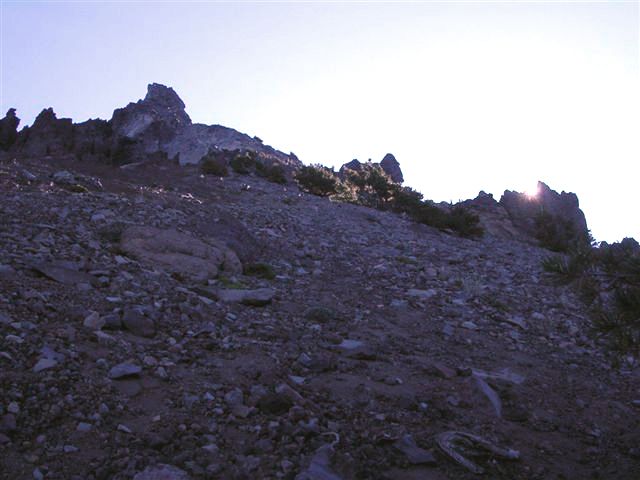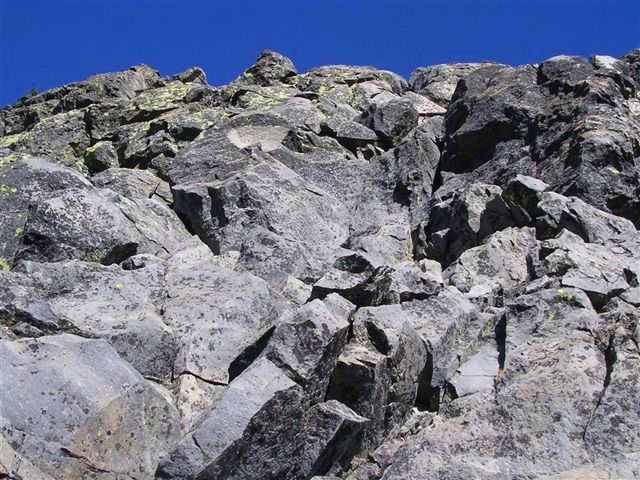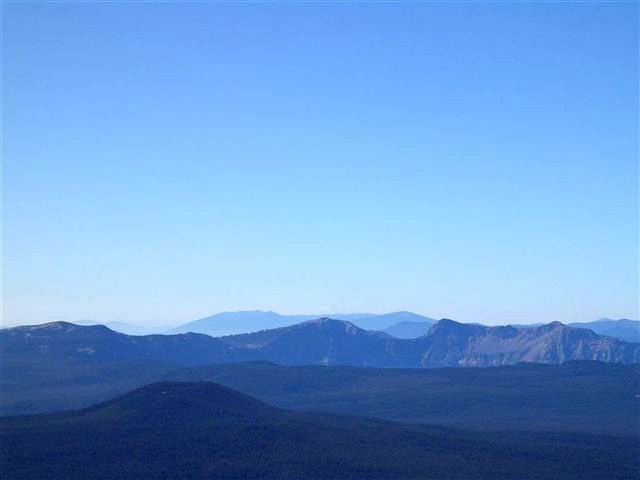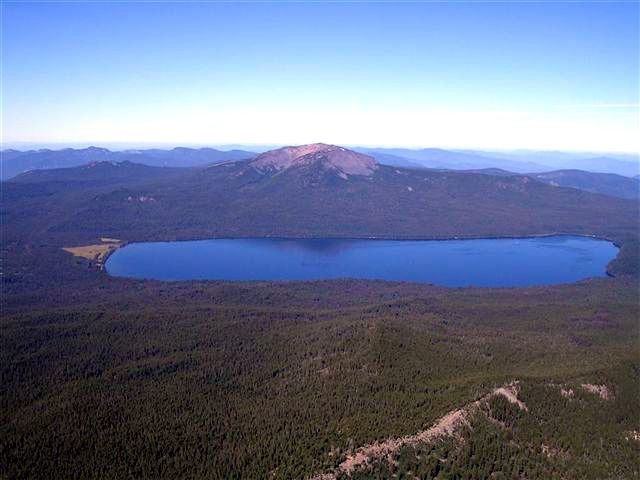 Trail Facts
Waypoints
MTT001
Location: 43.146431, -122.1271973
Start early from the Mount Thielsen Trailhead: Thielsen's nicknamed "the lightning rod of the Cascades," so watch for storms. Ahead, hike through a corridor of lodgepoles.
MTT002
Location: 43.144722, -122.1205826
Trail swings left and climbs to the northeast. In 0.7 mile, the path crosses Porcupine Creek drainage.
MTT003
Location: 43.1564713, -122.1071014
Continue straight (northeast) on Mount Thielsen Trail @ 3-way junction with Spruce Ridge Trail.
MTT004
Location: 43.1578712, -122.1006012
Trail switchbacks to the right. Today's summit bid comes into view: The prominent horn of 9,184-foot Mount Thielsen.
MTT005
Location: 43.1535759, -122.0875931
Trail zigs to the left, heading north.
MTT006
Location: 43.1568794, -122.087532
Trail turns right, and begins ridgeline ascent.
MTT007
Location: 43.1546356, -122.0828676
More views of Thielsen. Ahead: 2,000 feet of climbing to go.
MTT008
Location: 43.1534146, -122.0807219
Go straight @ 4-way junction with the Pacific Crest Trail, and continue east-southeast up the ridgeline.
MTT009
Location: 43.1514816, -122.0733032
Trail fades. Pick your route up the talus slope by linking cairns.
MTT010
Location: 43.1526527, -122.0663147
Press on: The last 100-plus-feet require a moderately-challenging scramble; some hikers pack slings and climbing rope for the last stretch.
MTT011
Location: 43.1527885, -122.0664203
On the horn-shaped summit, you'll earn far-reaching views of Diamond Lake, Mounts Bailey and Mazama. Turn around and drop 3,700 feet back to the trailhead.
Rugged Terrain
Location: 43.1511917, -122.072053
Pinnacles and spires below the summit block.
Mount Thielsen
Location: 43.1566706, -122.0867729
Early morning view of Mount Thielsen's summit block.
Sunrise on Mount Thielsen
Location: 43.1558253, -122.085228
Summit Block
Location: 43.1521623, -122.0673752
Looking up from the base of the summit block.
Summit View
Location: 43.1526554, -122.0662379
View of Crater Lake's rim with a faint glimpse of Mt. Shasta in the distance.
Diamond Lake
Location: 43.1527885, -122.0663238