Baltimore, MD: Sugarloaf Mountain Summit Loop
Get a quick dose of nature on a family-friendly hike that is surprisingly colorful.
Heading out the door? Read this article on the new Outside+ app available now on iOS devices for members! Download the app.
It's unlikely that Sugarloaf Mountain in Maryland will ever find its way onto lists of epic hikes in the continental U.S., but that's no reason to stay away. BY MATT MILLS
Those who have ventured out onto the trails with young kids know all too well that the tamest of hikes can turn into hard-fought struggles against Mother Nature at the drop of a hat. Sugarloaf Mountain offers up just the right mix of nature and convenience to make that all-too-elusive successful family hiking trip a reality.
The color-coded trail system on Sugarloaf is both well maintained and clearly marked, so creating a route as you go is well within reason. On this hike, we opted to take an Orange-Red-Green-Blue-White route that served our needs nicely. This variation of the summit loop hike clocks in at under two miles and – here's the best part – reaches the summit after just a third of a mile of hiking.
Despite Sugarloaf's relatively short height (1,282 feet), views from its summit are great because of the mountain's prominence in the area. And reaching pay dirt so early in the hike can be pure gold to appease the younger members of your family hiking group.
Trip stats
Distance: 1.75 miles
Elevation change: 500 feet
Time: 1 hour
Distance from Baltimore, MD: 1 hour
More info: Sugarloaf Mountain (official site)
Prep
1. There are multiple parking areas on Sugarloaf Mountain. For this hike, start at the East View parking area.
2. There are no parking fees or trail use fees.
3. This hike is both family friendly and dog friendly.
4. Sugarloaf is open daily from 8 a.m. until one hour before sunset. Start early!
Explore
Mile 0.0: Start out on the short but steep Sunrise Trail (Orange) and head straight for the summit.
0.25: Take a left turn onto the Red Trail and head to the summit.
0.33: Take a break on the summit and snap a few photos of the surrounding area. From the summit, start on the Green Trail.
0.60: Reach the West View parking area and continue on the Blue Trail.
1.33: At the junction, continue on the White Trail back toward the East View parking area.
1.75: The colorful loop is complete.
Reward
1. The summit of Sugarloaf Mountain provides great views of the surrounding areas not because of its sheer height, but because of its prominence in the region.
2. Sugarloaf's well-marked trail system gives you a lot of options to extend or shorten a hike on the fly. If your group is feeling good, add on some additional mileage.
My Trip
Month: January
Weather: 45 degrees, sunny and clear skies; Snow & ice on the trail
Food: Water & a lot of snacks
Company: Myself & two kids under the age of 8.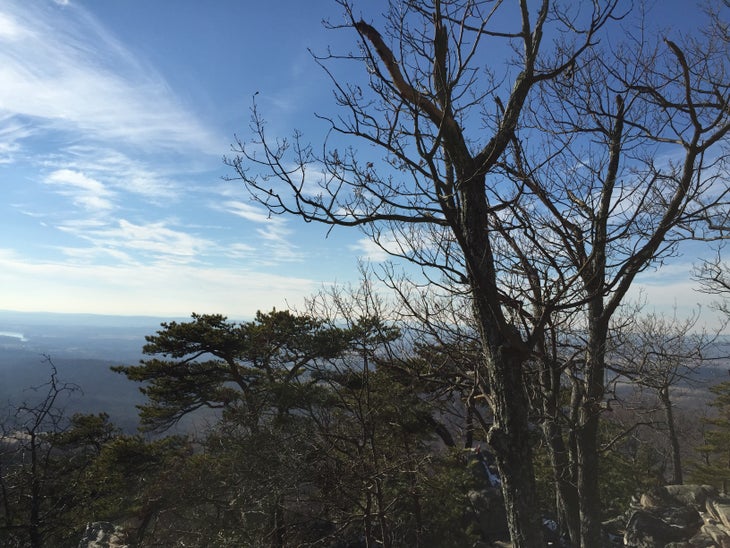 Sugarloaf Mountain, Maryland [Photo by Matt Mills]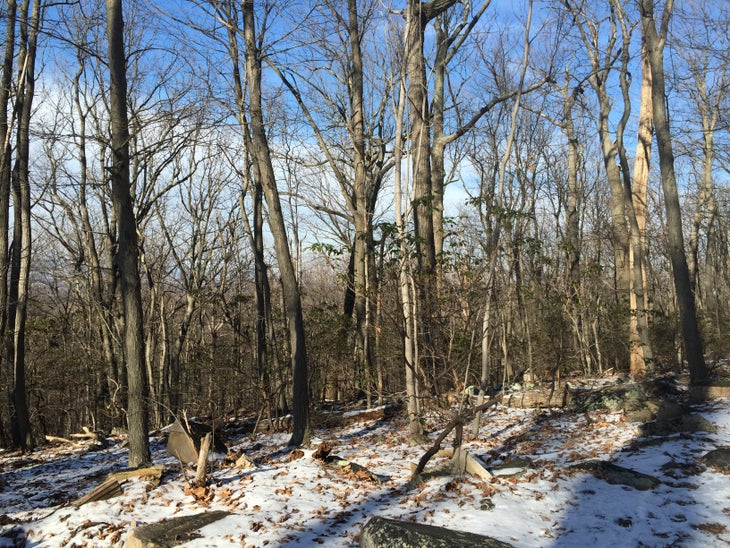 Sugarloaf Mountain, Maryland [Photo by Matt Mills]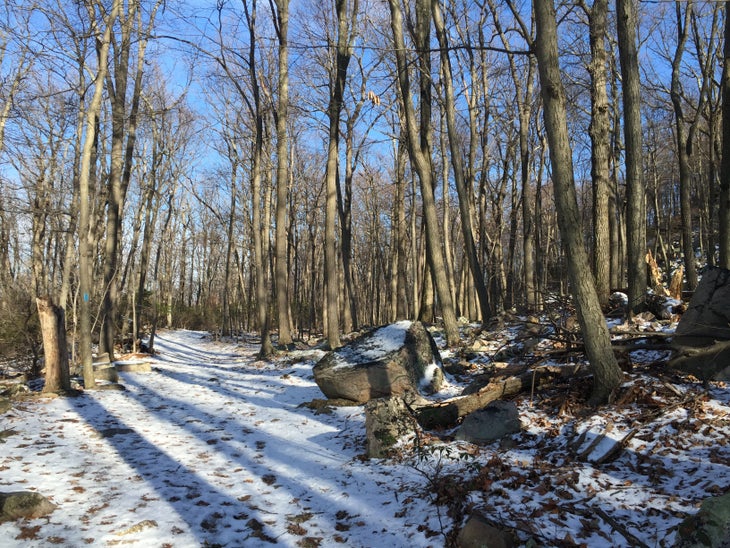 Sugarloaf Mountain, Maryland [Photo by Matt Mills]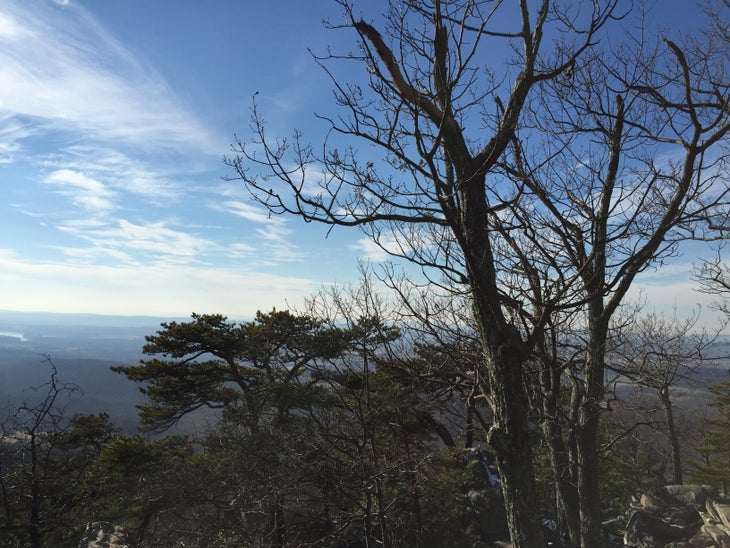 Sugarloaf Mountain, Maryland [Photo by Matt Mills]
Trail Facts
State: MD
City: Baltimore
Distance: 0.0
Land Type: Other