The 5 Best Baja Trips for Backpackers
Click your way through our adventure guide to Baja California, Mexico.
Heading out the door? Read this article on the new Outside+ app available now on iOS devices for members! Download the app.
Loreto to La Paz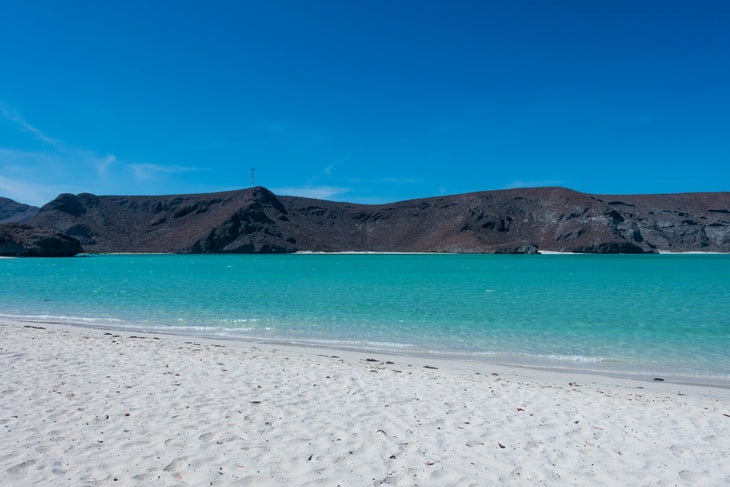 The best way to see more of Baja? Pack in more mileage. This route covers a lot of ground (and water), but crafty paddlers will think it's worth it for the mix of geology, sea life, and swimming. Starting in Loreto, paddle down the coast of Baja (the 20-mile detour around Isla San Jose is worth it) to reach La Paz, where you can camp on a white-sand beach beneath the Sierra de la Giganta mountains. Here, embrace your indecisiveness and throw some hiking into the mix.
Trip type: Paddling and hiking | Distance: 155 miles | Length: 10 days
Sierra de la Laguna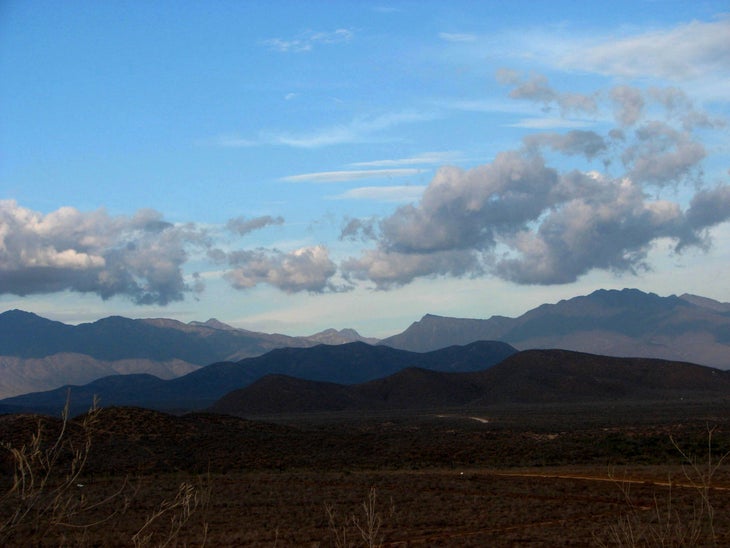 Baja may be known for its beaches, but its rugged interior deserves some recognition. This 35-mile point-to-point trip packs in two peaks and a handful of ecosystems. Start in Santiago on the Sea of Cortez side (reachable by bus or car from La Paz) to avoid day-trippers in the west. Along the way, tiptoe along 3,000-foot bluffs that yield huge ocean views. Spend nights at Rancho San Dionisio and La Laguna before reaching Todos Santos on the Pacific.
Trip type: Hiking | Distance: 35 miles | Length: 4 days
Isla Espiritu Santo Circumnavigation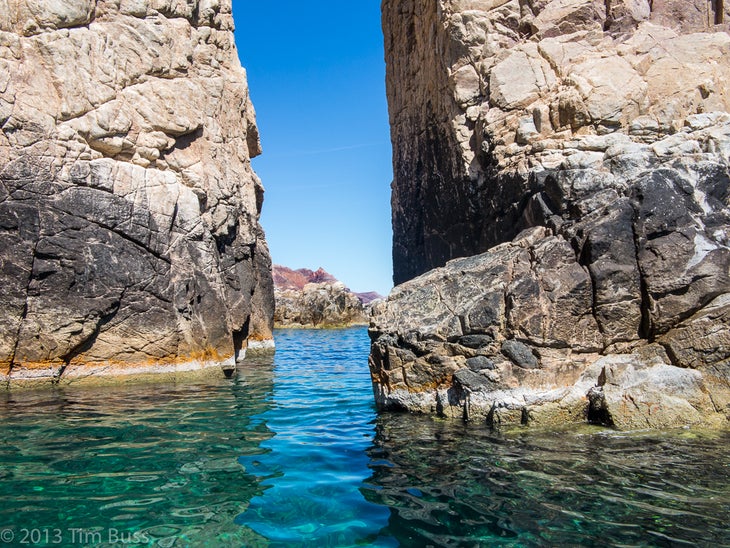 Use the coastline as your map on this trip around Isla Espiritu Santo, a 978,000-acre island in the Sea of Cortez. Espiritu Santo—20 miles from the La Paz launch—features unique uplifts and land formations created by the faults below, which you can explore on foot. Keep your eyes peeled for sea lions, whales, and manta rays in the Sea of Cortez's clear, warm water, and camp on beaches as you go. Tip: Bring a snorkel and fins.
Trip type: Paddling | Distance: 35 miles | Length: 7 days
Long Trail, Sierra Cacachilas Mountains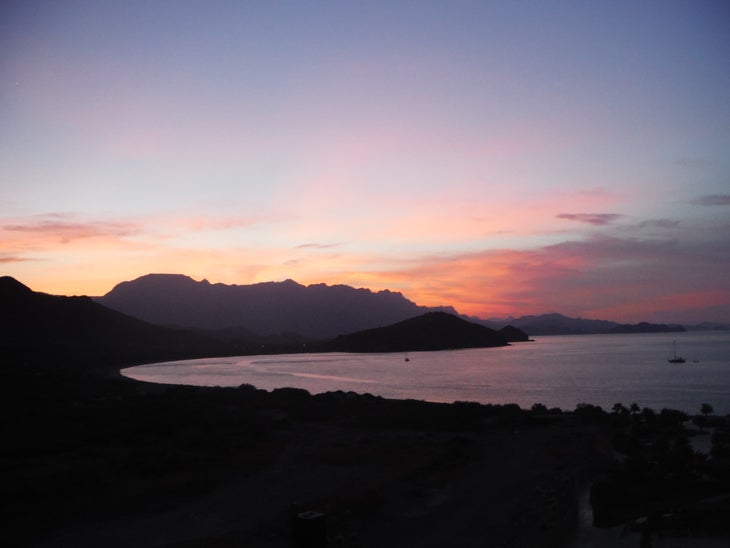 This reconstructed dirt path is part of a private trail network that provides more of a groomed experience—great for mountain bikers and rookie backpackers. Mix and match trails to create an itinerary to your liking, or go for the 13-mile Long Trail, a point-to-point along the route that was previously used to transport goods during weather too treacherous for sea travel. If your goal isn't speed, camp like cattle ranchers once did at Paraje del Culantrillo.
Trip type: Hiking or biking | Distance: 13 miles | Length: 2 days
Mulegé to Loreto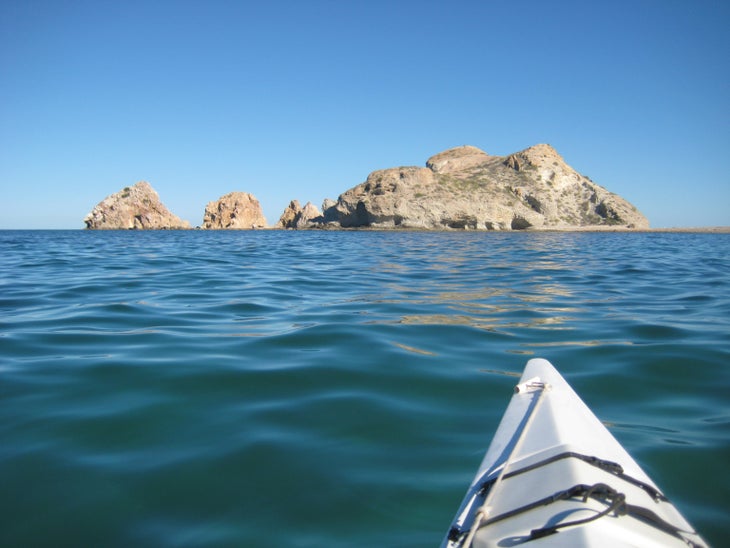 Conception Bay forms a natural barrier between civilization and this paddling route. Starting in Mulegé, kayak 7 miles across the bay and continue around the peninsula to the Cortez side of Baja. Follow the coast and hop over to remote islands for seaside camping and exploration as you continue south toward Loreto.
Trip type: Paddling | Distance: 90 miles | Length: 10 days
Take your pick of hikes and paddles (and hike-and-paddles) in this adventurer's paradise south of the border. No matter where you end up, white-sand beaches, water warmer than the air, and quiet waterfront campsites are all but guaranteed.