Backpacker's Most-Read Hiking Stories of 2021
Where did our readers want to go this year? Turns out, a bit of everywhere.
Heading out the door? Read this article on the new Outside+ app available now on iOS devices for members! Download the app.
With many countries' borders still closed, 2021 was a banner year for domestic travel as hikers hit up national parks and forests in record numbers in search of adventure. And whether your own adventures brought you to the mountains, the desert, or the coast, we were there to help you on your way. From the best beginner trails to snare a friend in your hobby to pathless wilderness trekking, these were Backpacker's most-read hiking stories of 2021.
6 Trails to Make Someone Love Hiking for the Rest of Their Life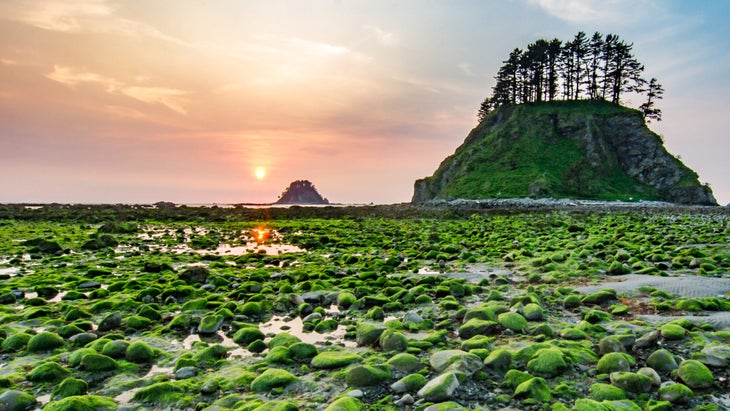 When you love hiking, you want to share it with everybody—your friends, your family, the neighbor you just met yesterday. However, if they haven't spent the time in the wilderness that you have, they may not share your enthusiasm right off the bat. (Your stories of several-thousand-foot elevation gains, blackened toenails, and bear encounters probably aren't helping). But don't give up: With the right introductory hike—easy enough it isn't intimidating, but with views that will leave every new hiker planning their next wilderness trip on the drive home—you can get friends and family as hooked on hiking as you are. Read More (Outside+)
These 5 Waterfall Hikes are Straight-Up Magical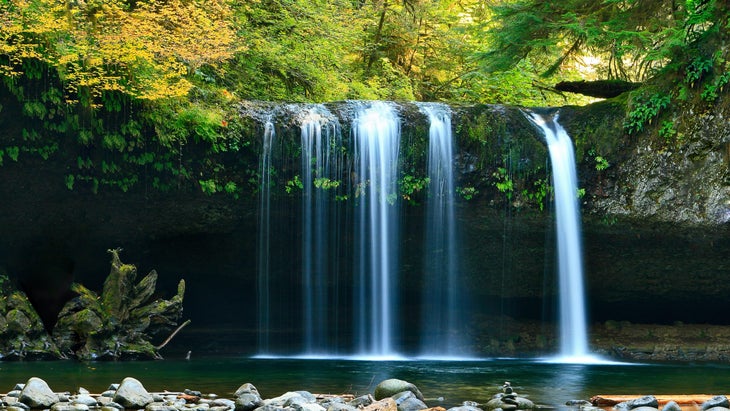 Lakes and beaches are fun enough, but they're not the king of backcountry splashes. That honor belongs to waterfalls: Whether dropping through deep forest or off a seaside cliff, standing close enough to one of these cascades to feel their spray is an eye-opening experience. And the best waterfalls—the ones you remember long after the season's changed—are the ones that take a little more commitment to reach than just driving to an overlook. Here, we've collected five of the best places to get your hike-in waterfall fix this year. Read More (Outside+)
Take a Stroll Across the Sky on These 10 Perfect Ridgeline Hikes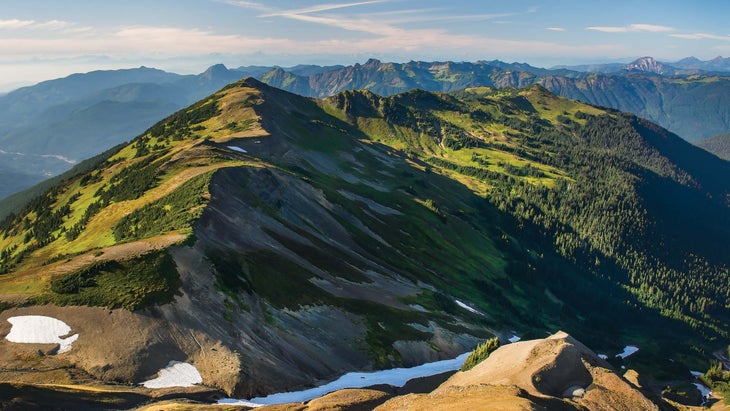 Ridgelines have one big advantage over other terrain: You can follow them for miles, with the world falling away to either side of the narrow trail. Sure, it usually means tough hiking, but once you're up there, you can spend an entire day enjoying the kind of panoramic views that you'd only find once or twice on lesser hikes. These ten trails will give you all of that and more, from a park world-famous for its biodiversity to a weeklong traverse along the spine of an island.Read More (Outside+)
If You Think the Hiking in Cuyahoga Valley National Park is Bad, Then You Haven't Gone Deep Enough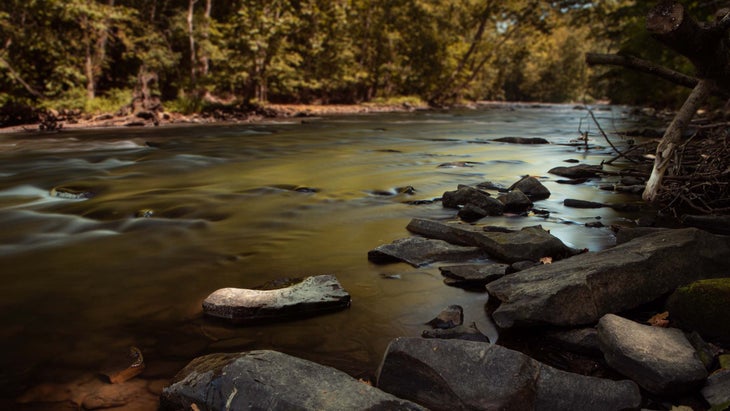 Stephanie Vermillion gave off-trail hiking a second try when she found out the national park in her own Ohio backyard allowed cross country travel, and found a wild landscape of creeks, river gorges, and waterfalls. Find Cuyahoga's hidden gems, then learn how to head off-trail yourself in this adventure tale. Read More (Outside+)
5 National Park Campsites for an Epic Night Out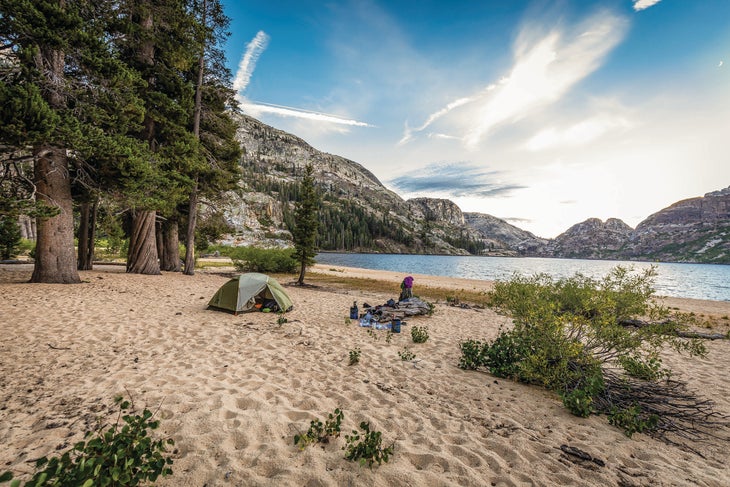 The national parks are the best of American wilderness, and some of the most spectacular campsites in the country can be found in this protected places. Pitch your tent on a Yosemite Beach, among a sea of peaks in the North Cascades, and in a private corner of Shenandoah at these 5 prime campsites. Read More
See Just How Windy Earth Can Get on the 'Most Dangerous Small Mountain in the World'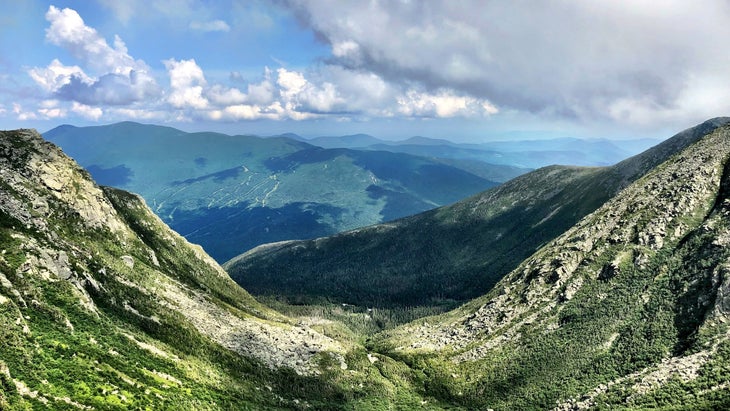 Imagine your own windiest hike dialed up to 1,000. That's what you'll find on Mt. Washington, which doesn't have a single monthly average windspeed under 20 mph and is home to the second-highest wind speed ever measured, 231 miles per hour, topped only by a tropical cyclone off the coast of Australia. But when the weather is good, it's hard to find a better hike anywhere in New England. Read More
At This Remote Park, You'll Be the Only Hiker for Miles—If You're Tough Enough to Handle It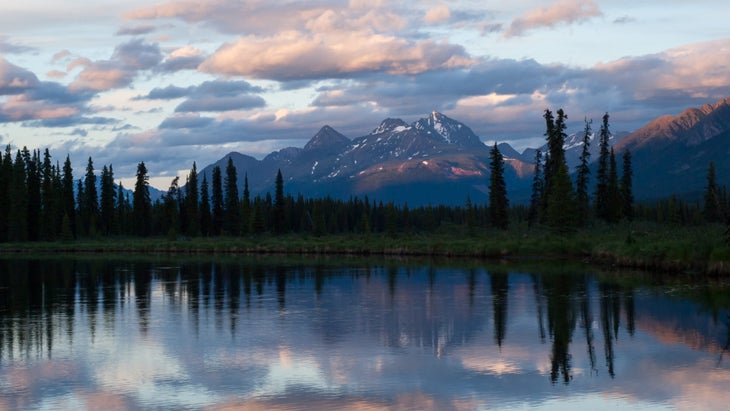 Backpacker Field Scout Ted Alvarez proves that type 2 fun really can be fun with a solo bushwhacking route across Spatsizi Wilderness Provincial Park in British Columbia, Canada. From bogs and mosquito clouds to lakeside camps with straight-from-the-tent mountain views and a soundtrack of passing wolf packs, this adventure runs the whole spectrum of wilderness moments. Read More (Outside+)