Atlanta's Top 5 Dayhikes
The best local trails, as selected by BACKPACKER Local scout Stan Gentry.
Heading out the door? Read this article on the new Outside+ app available now on iOS devices for members! Download the app.
Atlanta has plenty of nicknames: The City Too Busy to Hate, ATL, The A, A-Town, Hotlanta (sure, if you don't want any friends), Empire of the South, and recently, Hollywood of the South. But my favorite of all the names my city goes by is The City in the Forest. Atlanta boasts more dense tree cover in our urban center than any other major city in the country. That, along with the rest of the state's diverse ecosystems, makes Atlanta the hottest basecamp for all things outdoor adventure in the Southeast.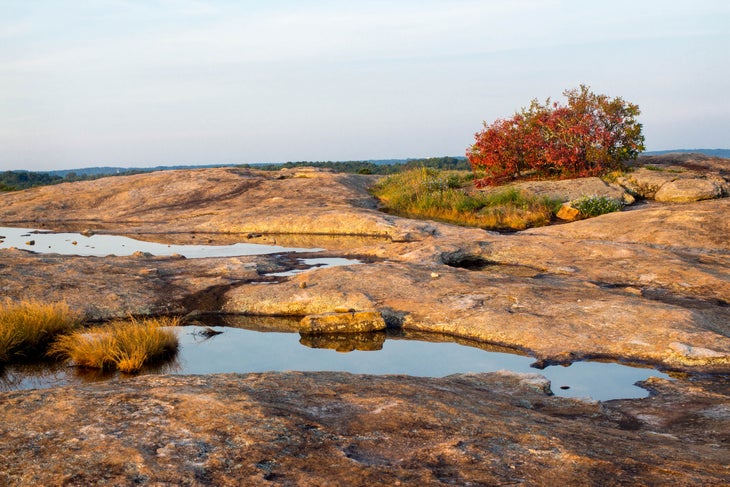 1. Arabia Mountain via Mountain Top Trail
Trailhead: Klondike Road
Mileage: 1.3 (round-trip; more than 30 miles of trails exist throughout the area)
Drive time from Atlanta: 25 minutes
The trails at Arabia Mountain National Heritage Area welcome hikers, bikers, and everyone in between. This granite monadnock is home to five endangered species that live in the bizarre and often whimsical landscapes created by quarried rock and bright red diamorpha plants sprouting from the many small pools of water around the outcropping. The Mountain Top Trail crosses a wide granite expanse en route to the summit's big views.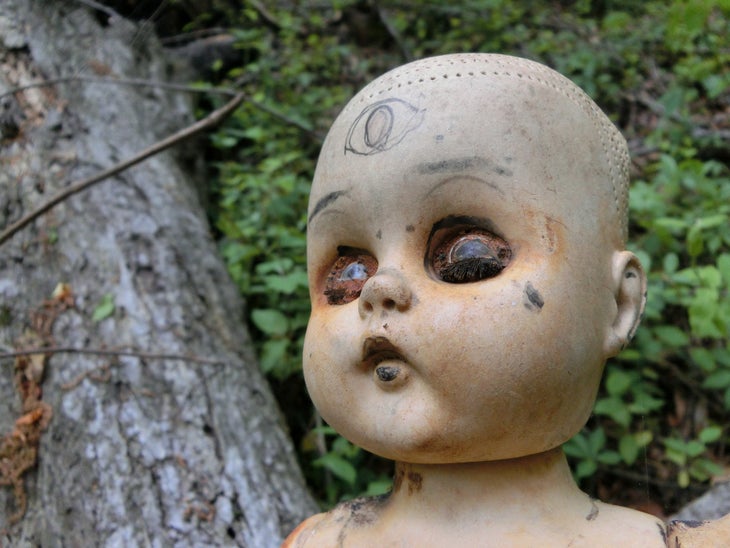 2. Doll's Head Trail
Trailhead: Constitution Lake Park
Mileage: 1.6 (round-trip)
Drive time from Atlanta: 15 minutes
Even closer in town, the Doll's Head Trail is a fascinating walk through the wetlands (if you are not easily creeped out, that is). Actually part of the larger Constitution Lake Trail, Doll's Head Trail is an outdoor, outsider art installation that has been going on for years. Using only found items littering the park, which included a startlingly large number of baby doll parts, artists have created characters that now inhabit the forest floor and canopy, eerily watching interlopers as we walk through their section of the woods. If being stared down by a "Hobo Elmo" doesn't sound like fun, you can always stay on the boardwalk path and enjoy the sights and sounds of waterfowl lazing the day away on the lily-bedecked lake.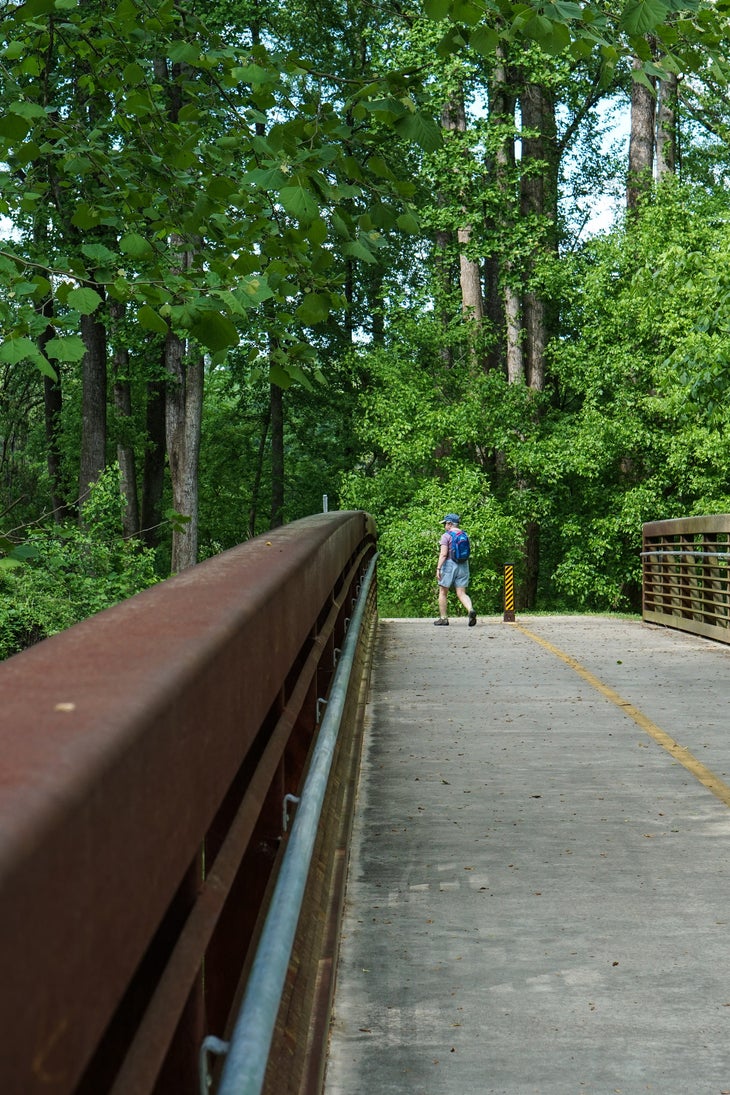 3. Atlanta Beltline
Trailhead: Piedmont Park
Mileage: 1-10 
Drive time from Atlanta: 1-15 minutes
Still not close enough to home? Most ATLiens (we're fine with that one; Hotlanta is still off the table) are just a few steps from the iconic Atlanta Beltline. This path, which is currently under construction in parts, aims to link Atlanta's in-town neighborhoods using the old train tracks that once ran the interior perimeter of the city. While not totally complete, you can still start at Piedmont Park and check out miles of Atlanta neighborhoods, gardens, art installations, and of course, of famous, tree-covered skyline.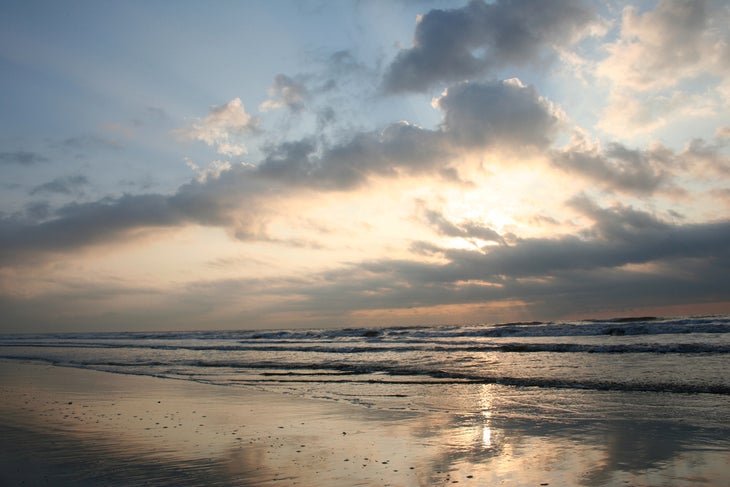 4. Cumberland Island National Seashore
Trailhead: Osborne St., St. Mary's (Ferry Dock)
Mileage: 1 to 50 miles of trails and sandy beach line to discover!
Drive time from Atlanta: 5 hours + 1-hour ferry (Yes, this is worth it!)
Cumberland Island is what would happen if Jurassic Park was set on the grounds of Downton Abbey. Just off Georgia's southern coast, Cumberland Island is accessed by ferry departing from St. Mary's. Upon approaching the island, giant ruins of a once-great manor home peek over the towering palm trees mixed amongst the water oaks. After disembarking you are pretty much free to roam the island as you please. The forests and surrounding salt flats are simply primordial and walking through the ruins of the Dungeness mansion, once home to members of the famous Carnegie family, transports you back in time. As you hike around the island, also keep a lookout for the most famous residents, wild horses. While not aggressive, they shouldn't be approached but instead enjoyed amongst the breathtakingly haunting scenery.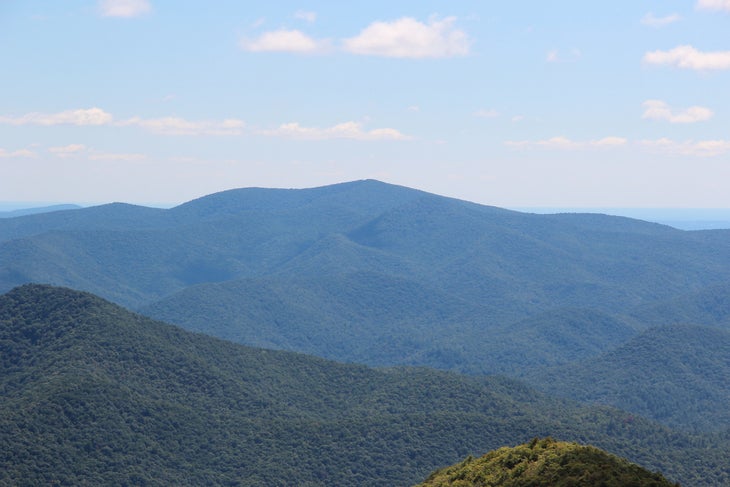 5. Indian Grave Gap to Tray Mountain, Appalachian Trail
Trailhead: Indian Grave Gap Road
Mileage: 5 (round-trip)
Drive time from Atlanta: 2 hours
And finally, my favorite hike. I've been walking this trail since I was a freshman at a small liberal arts college nearby. Nostalgia wins the day, and Indian Grave Gap will always have a place in my heart. Indian Grave Gap starts a 5-mile, round-trip hike out to Tray Mountain, which offers some of the most beautiful views of Georgia section of the Appalachian Trail. While not for beginners, the quick gains and rough terrain are paid off when you finally get to look out over the sweeping vistas that feature peaks from both the Blue Ridge Mountains and the Chattahoochee National Forest.