Atlanta, GA: Sawnee Mountain Preserve
Only 20 miles north of Atlanta, Sawnee Mountain Preserve offers a maze of wooded trails that wander past abandoned gold mines to overlooks of Blue Ridge peaks.
Heading out the door? Read this article on the new Outside+ app available now on iOS devices for members! Download the app.
This 3.1-mile loop in Sawnee Mountain Preserve is just one option available to day hikers, trail runners, climbers, and families out for a day in the woods. Starting from a recently refurbished trailhead area, this clockwise loop wanders west to pick up the south end of the Laurel Trail. Wander past an abandoned gold mine shaft at the bottom of the loop—one of several scattered throughout the preserve—before starting a gentle climb up to the playground at the Outdoor Education Center near the top of the loop.
Continuing east, the Laurel Trail skirts the northern contours of the ridge under cover of hickory and oak before picking up the Indian Seats Trail on the approach to the loop's two overlooks (and Indian Seats climbing access). Bring binoculars to savor superb northward views of Blue Ridge peaks before following the trail 0.8 mile south back to the trailhead.
-Mapped by Scott Sanders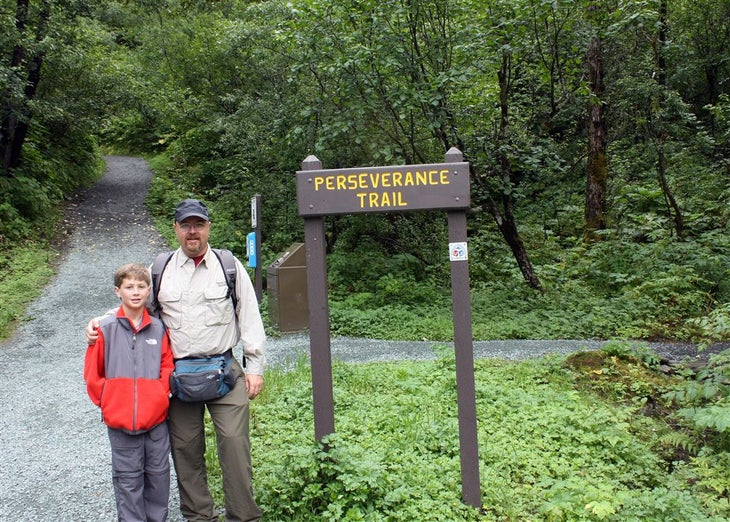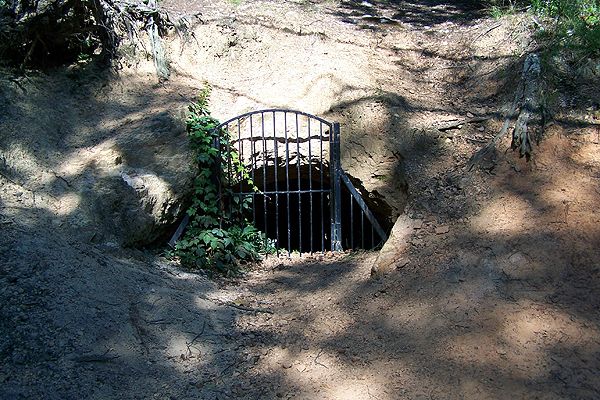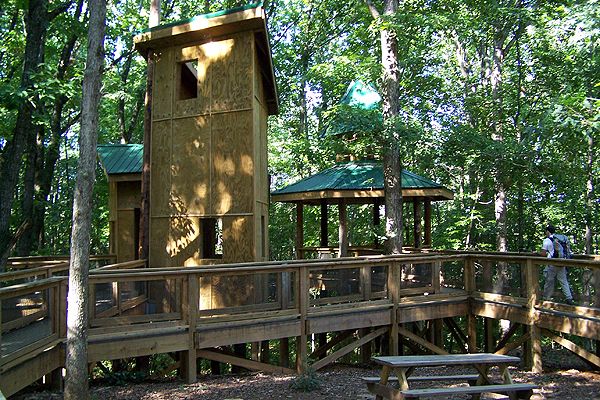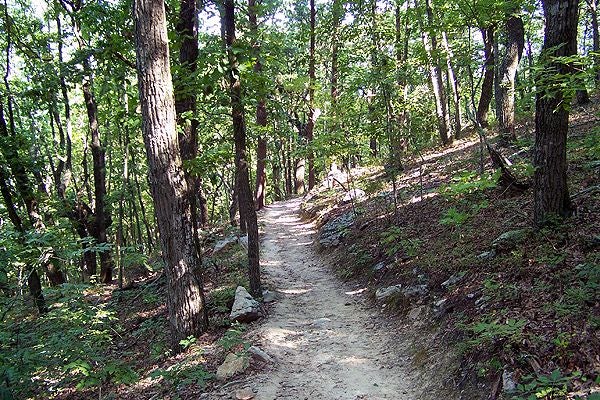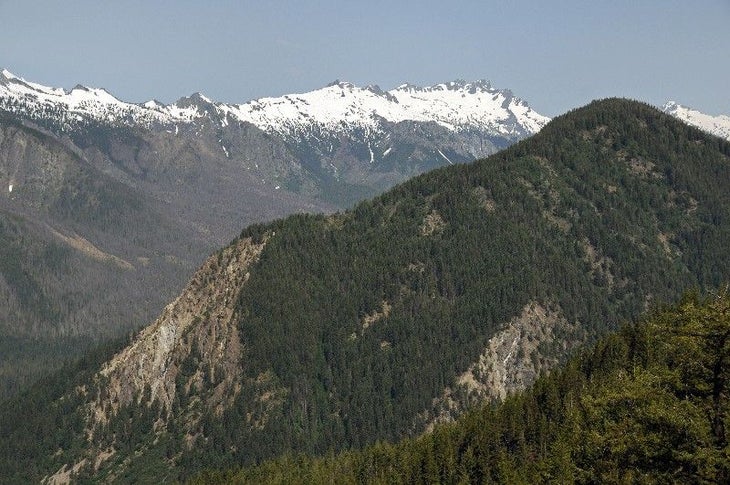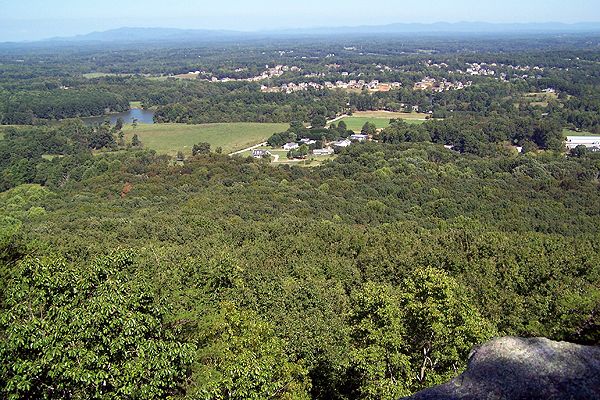 Trail Facts
Waypoints
SAW001
Location: 34.2451401, -84.1388397
Trailhead and parking lot: Pick up the asphalt path next to the restrooms, heading past the playground and picnic areas, and veering left at the first split in the trail just ahead.
SAW002
Location: 34.2453461, -84.1396866
Continue straight @ 4-way intersection. There are Sawnee Mountain trail maps available here.
SAW003
Location: 34.2453131, -84.1401029
Turn left @ 3-way junction.
SAW004
Location: 34.2449184, -84.1402075
Continue bearing left @ 3-way intersection.
SAW005
Location: 34.2447189, -84.1397542
Go right @-3-way intersection.
SAW006
Location: 34.2445193, -84.140363
Bear right @ Y-junction for a short detour to an abandoned gold mining shaft on the left side of the trail. U-turn back to this waypoint and bear right to continue heading west on the Laurel Trail.
SAW007
Location: 34.2525063, -84.1376877
Turn left @ 3-way intersection, and continue north to the treehouse/gazebo at the Future Outdoor Education Center. Let the kids play around a bit, and then return to this junction and turn left to continue hiking east on the Laurel Trail.
SAW008
Location: 34.2490889, -84.1411597
Turn left @ 3-way intersection, continuing on the Indian Seats Trail.
SAW009
Location: 34.2500245, -84.1350549
Continue straight, passing a scenic viewpoint of the north Georgian mountains.
SAW010
Location: 34.2502861, -84.1345139
Arrive at a wooden observation deck with a display identifying the surrounding mountains. Retrace steps back to Waypoint 9 and turn left @ the 3-way intersection.
SAW011
Location: 34.247027, -84.1375762
Turn left @ 3-way intersection.
SAW 012
Location: 34.2463596, -84.1383165
Turn left @ 3-way intersection, heading back through the picnic area and playground area to the trailhead.
Trailhead
Location: 34.2451468, -84.1387939
Restrooms, trail information, a playground and a picnic area accompany the trailhead. © Scott Sanders
Abandoned Gold Mine
Location: 34.2446767, -84.140473
One of several abandoned gold mine pits in the Preserve. © Scott Sanders
Outdoor Education Center
Location: 34.2531882, -84.1382656
The Sawnee Mountain Preserve Future Outdoor Education Center has a treehouse/gazebo that the kids can play around on. © Scott Sanders
Indian Seats Trail
Location: 34.2478518, -84.1395235
Trails at the Sawnee Mountain Preserve are well groomed, wide, and gently sloping. © Scott Sanders
Overlook
Location: 34.2500179, -84.1350335
The Blue Ridge Range can be seen to the north. © Scott Sanders
Above the Trees
Location: 34.2502861, -84.1344783
© Scott Sanders