Ask a Thru-Hiker: Tips for a College Student
Dreaming of tackling the AT after graduation? Liz "Snorkel" Thomas has some advice.
Heading out the door? Read this article on the new Outside+ app available now on iOS devices for members! Download the app.
Stop just dreaming about a thru-hike; make it real! Our online Thru-Hiking 101 class covers everything you need to plan and finish the long-distance hike of your dreams. Start it instantly, complete it at your own pace, access it forever. Sign up now!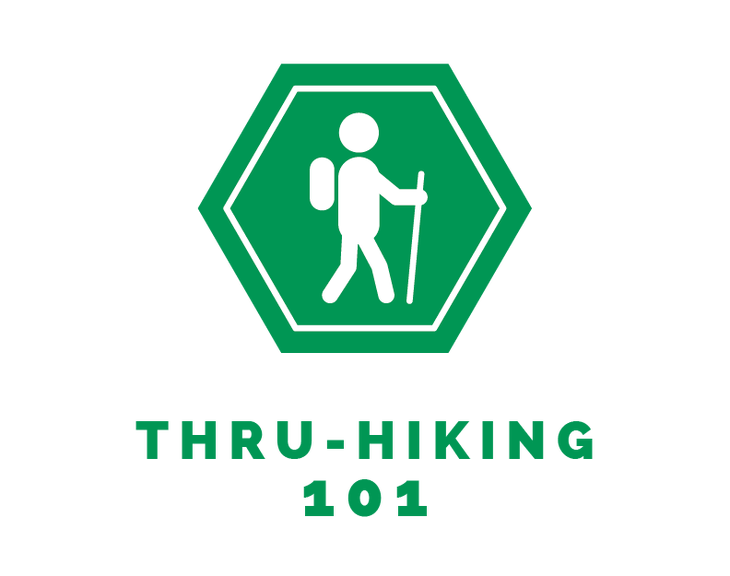 Dear Snorkel,
I'm a college student planning to graduate in two years. Every time someone asks about my plans, I can think about is how much I want to hike the Appalachian or Pacific Crest Trail after I'm done with school. How can I get ready for this trip and convince my parents it's a good idea?
Desk-to-Trail Tina
Hi Desk-to-Trail Tina,
Not all education happens in school. Long-distance hiking can be a great learning experience for people of all ages—especially for college students trying to decide what to do with their lives. Just the preparation for a long hike will help you hone the planning skills needed to achieve a long-term goal. Plus, when you finish the trail, future employers may be impressed that you had the commitment to see a challenge through.
Before you start looking at gear or even maps, chart out a game plan for what you need to do before you hit the trail to satisfy your needs (and any requirements your parents may have). Announce your interest in hiking the trail to your family and school counselors and work with them to figure out your next steps. If you intend to hike the AT or PCT northbound, you will likely need to graduate a semester early to be able to depart during peak season. While it has been done, leaving in June after graduation as a northbound hiker does not set you up for success. Instead, your counselor can help work out a course schedule to meet your goals, which may involve taking summer classes or overloading. If graduating early isn't an option, opt to tackle your trail north to south.
Don't be surprised if your family or academic advisers are skeptical. Your job is to work with them to find out their concerns and offer counter information showing that you are responsible enough, and that the trail is safe for someone like you to do. Throughout your prep, show them that you are willing to put in the time, energy, and dedication to make the trip possible. Show them the results of your research, and present examples of people of all ages who have managed your trip and survived.
Your parents may have misconceptions about what backpacking a long trail is like. While family members may be concerned you will completely alone for months, most trails are fairly crowded these days (and, for better or worse, they often have cell reception). New technology like the SPOT or DeLorme InReach will allow them to track you (either privately or through a website) and can give you access to search and rescue if you need it. By sharing your journey with your loved ones, and providing them with up-to-date data on what the trail is like and where you are, you can help assure them that you're hiking safely.
Next: money. Decide how much cash you'll need for your hike, and make a plan for how long it will take you to save it up. I always encourage people to work to raise funds for their hike instead of asking friends or family members to sponsor them: when you dedicate months or years or your life working to saving up for a hike, you are more likely to stick with it when the going gets tough. This will likely mean taking on a summer job and potentially a part-time job during the school year—and, most importantly, resisting the urge to spend that cash.
Finally, educate yourself as much as possible on outdoor skills and safety. Many schools or community centers offer Wilderness First Aid courses and backpacking classes. Read books on thru-hiking, or consider taking Backpacker's six-week online course, Thru-hiking 101. Join a local outdoors club and interview people who have thru-hiked before (preferably recently). If your family is skeptical, seeing you take the initiative and educate yourself will help allay their fears.
Snorkel