Asheville: Panthertown Valley Loop
On this 5.6-miler, see the rare granite domes and lively waterfalls that earned this Nantahala National Forest valley the nickname "Yosemite of the East."
Heading out the door? Read this article on the new Outside+ app available now on iOS devices for members! Download the app.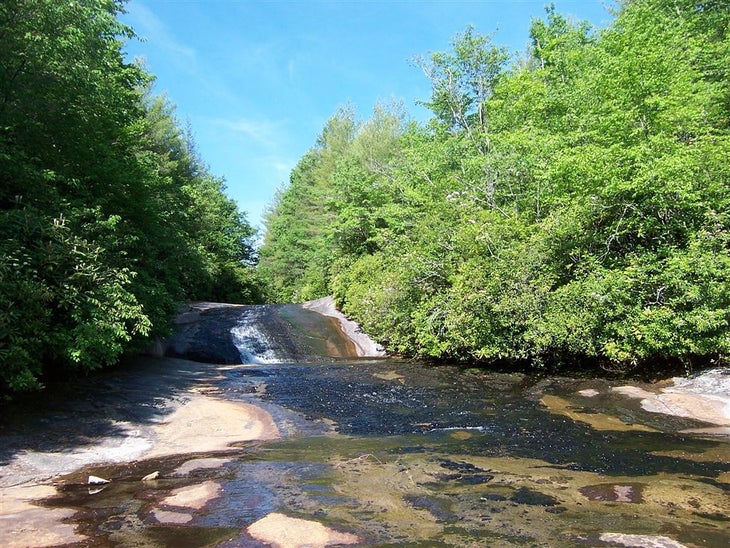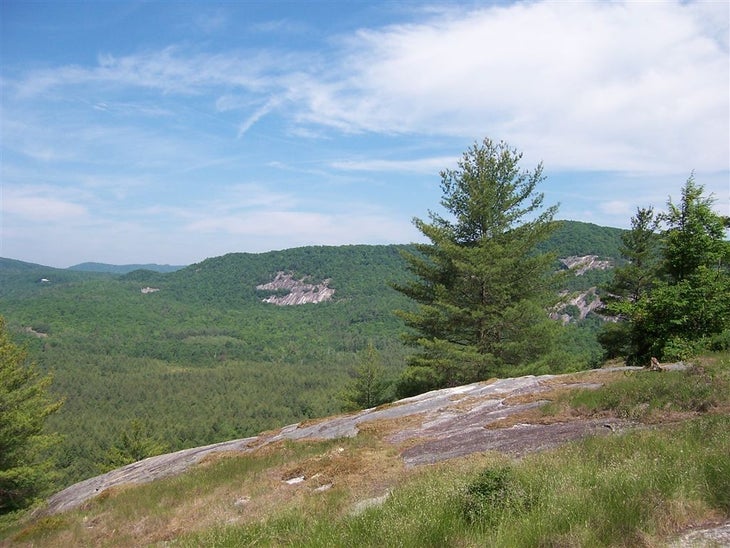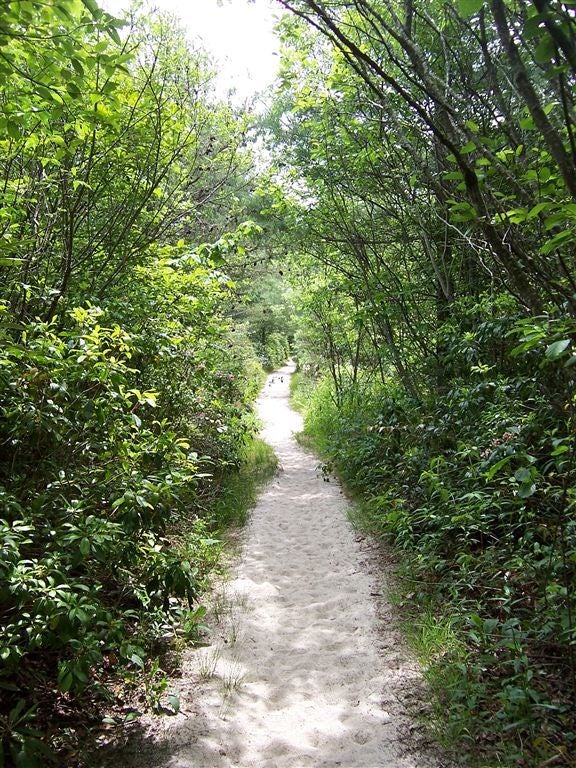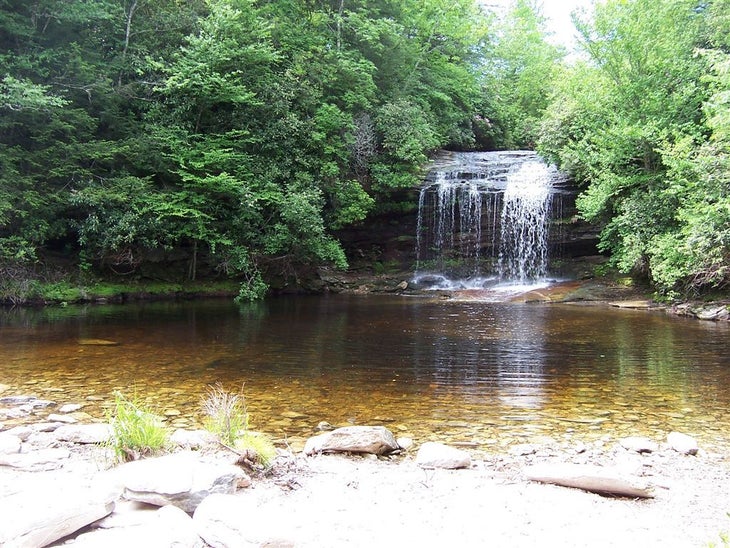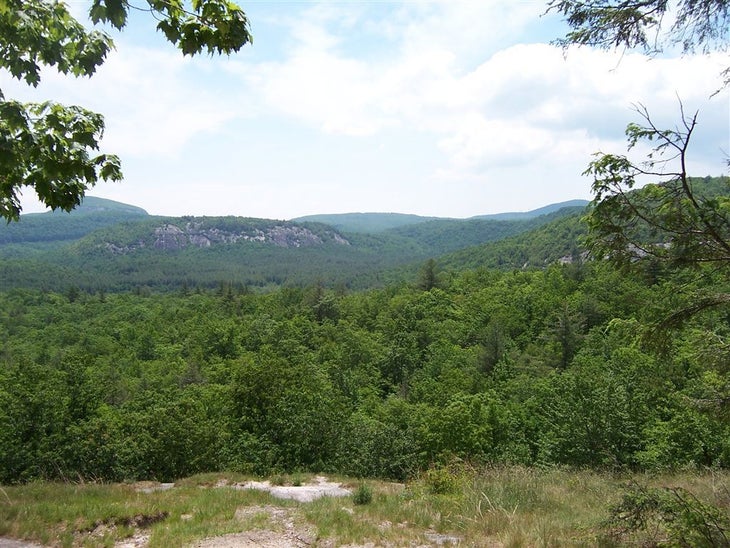 Trail Facts
Waypoints
PTT001
Location: 35.1677284240723, -83.0398025512695
Descend old roadbed past gate. Hike .3 mi. to Salt Rock Gap for open view of Little Green Mtn.'s western granite face
PTT002
Location: 35.1649589538574, -83.0327072143555
L @ Y to drop into valley peppered with pines and hardwoods. Mountain laurel and thick-leaved rhododendron fill the sidelines
PTT003
Location: 35.1664009094238, -83.0283432006836
R @ 4-way; after .3 mi., cross wooden bridge over Panthertown Creek. These upland bogs host a carnivorous sundew which feasts on gnats and flies
PTT004
Location: 35.1633415222168, -83.0268783569336
Straight @ T. Side trip: Turn R for quick trip to Granny Burrell Falls, a natural water slide over striped rock slab
PTT005
Location: 35.1591186523438, -83.015739440918
R @ T; after .2 mi., L @ T then climb steep stairs up Little Green Mtn.
PTT006
Location: 35.1634902954102, -83.0141296386719
Little Green Mtn. (4,094 ft), a granite dome uncommon to southern Appalachia. Blackrock Mtn. is to NW. Descend E
PTT007
Location: 35.1634292602539, -83.0070571899414
S through woods to Schoolhouse Falls, spilling off overhang into wide, shallow pool
PTT008
Location: 35.1651992797852, -83.006217956543
L @ T onto narrow roadbed, swinging away from Boardcamp Ridge to NE
PTT009
Location: 35.1680488586426, -83.0123977661133
Straight @ T across wooden bridge; follow white sandy trail past beaches and pools of Panthertown Creek. Return to WPT 3 after 1 mi. and retrace steps to trailhead
Granny Burrell Falls
Location: 35.162914276123, -83.0277786254883
©Tim Johnson
View from Little Green Mountain
Location: 35.1632652282715, -83.0143966674805
©Tim Johnson
View from Little Green Mountain
Location: 35.1638145446777, -83.0137939453125
©Tim Johnson
Sandy Trail
Location: 35.1679611206055, -83.0129470825195
©Tim Johnson
Schoolhouse Falls
Location: 35.1633644104004, -83.0067520141602
©Tim Johnson
Salt Rock View
Location: 35.1670608520508, -83.0357208251953
©Tim Johnson