Asheville, NC: Hawksbill Mountain
Challenge the family with a 1.5-mile roundtrip that climbs nearly 1,000 feet to a craggy summit and far-reaching views of Linville Gorge and Pisgah National Forest.
Heading out the door? Read this article on the new Outside+ app available now on iOS devices for members! Download the app.
A short summit approach, this 1.5-mile out-and-back is perfect for an active family looking for a challenging but doable dayhike. Begin hiking west from the designated parking area on the Hawksbill Trail. The first quarter-mile steadily gains about 250 feet under the cover of maple and oak. Hit the trail during the rhododendron bloom and you'll have a brilliant display to complement the mountain laurel. After leveling off for a brief stretch, the trail turns left about 0.5 mile in and begins a steep ascent (400 feet over 0.2 mile) up to the exposed, craggy summit of Hawksbill. From here, enjoy 360-degree, treetop views across (and up and down) Linville Gorge and Pisgah National Forest. Due south, the distinct figure of Table Rock Mountain can be easily discerned. Soak it all in before backtracking to the trailhead.
-Mapped by Phil Sandoz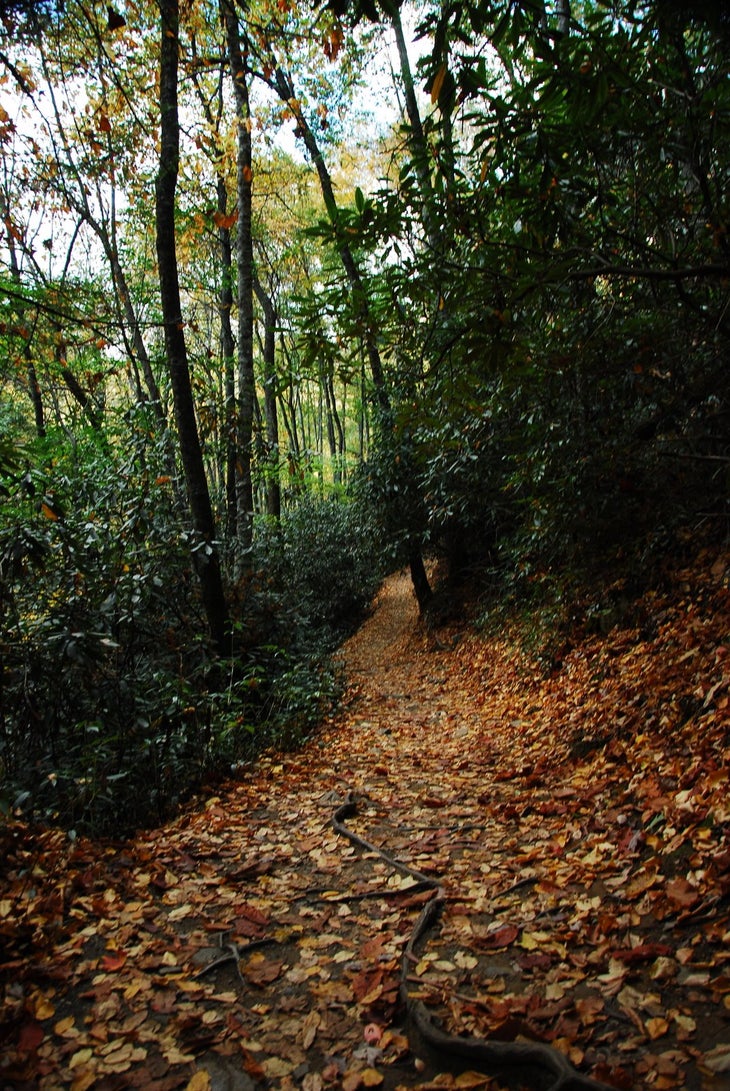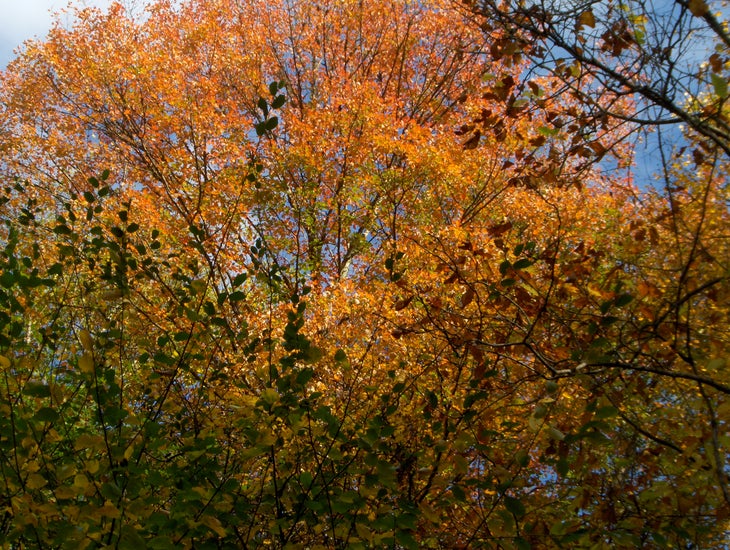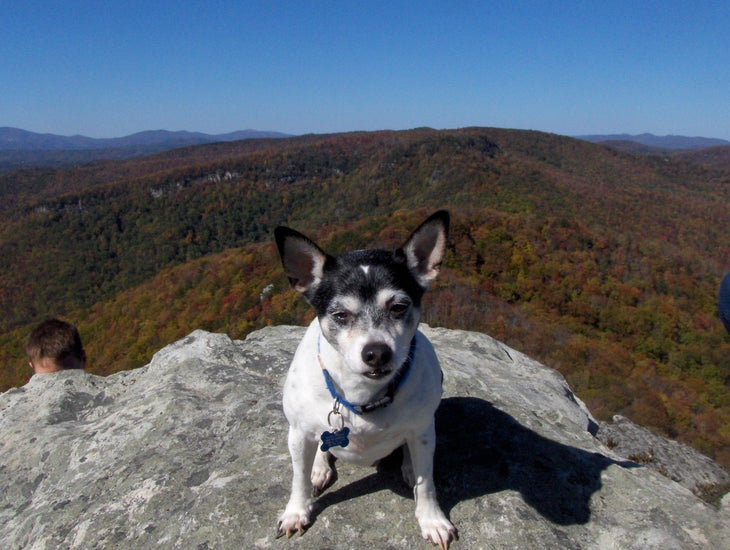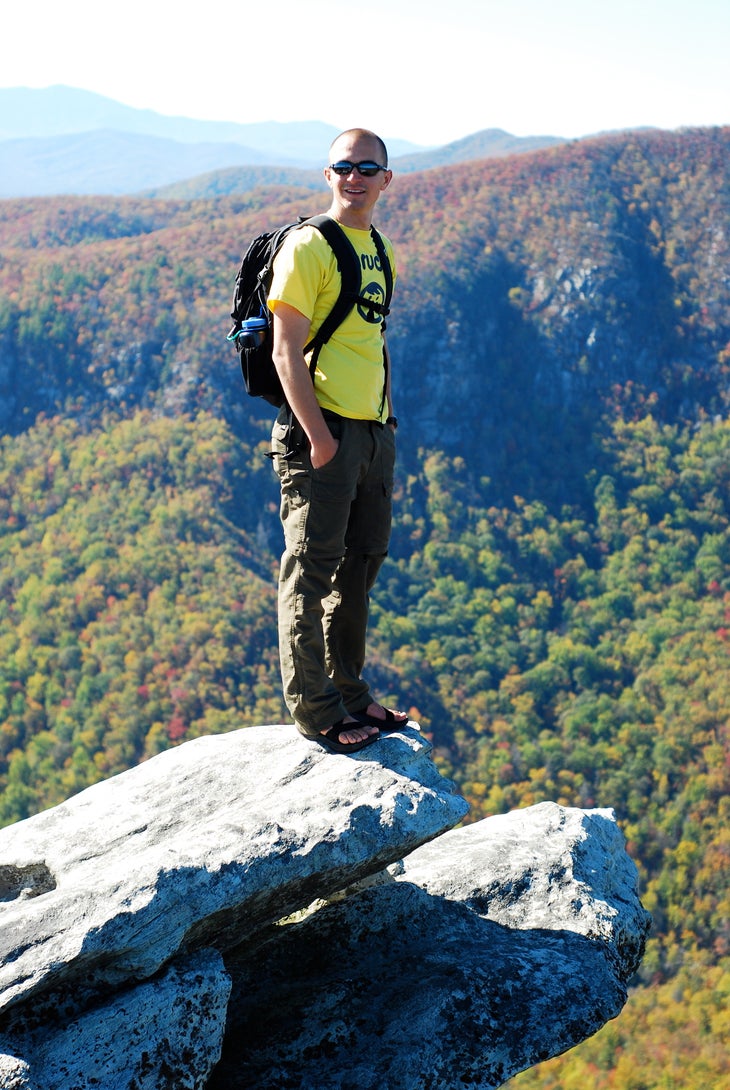 Trail Facts
Distance: 2.4
Miles from city center: 67
Waypoints
HWK001
Location: 35.9145918, -81.8783891
Park in the designated area and look for the Hawksbill Trailhead on the west side of the road. The trail begins climbing on a steady grade under the cover of a diverse hardwood forest. Along the way, you'll tread past mountain laurel, rhododendron, and plenty of ferns.
HWK002
Location: 35.9132384, -81.8843731
Approximately 0.5 mile in, turn left to continue up toward the Hawksbill summit (if you miss it, you'll hit a T-junction a bit further on). From here, it's another 0.2 mile of climbing (400 feet of elevation gain) up to the rock outcropping summit.
HWK003
Location: 35.9134589, -81.8864015
Hawksbill Mountain: At the rocky clearing atop Hawksbill, hikers are rewarded with 360-degree, above the trees views of Pisgah National Forest. Look west for far-reaching vistas of the Linville Gorge and south for a view of Table Rock Mountain, a popular climber's destination.
Hawksbill Trail
Location: 35.9146005, -81.8805885
The Hawksbill Trail climbs steadily from the trailhead under light tree cover on a mix of gravel and crushed stone singletrack. © Phil Sandoz
Fall Accents
Location: 35.9131233, -81.8845367
Time this right for a brilliant foliage tint to the tree corridor. © Phil Sandoz
A Doable Summit
Location: 35.9134317, -81.8863687
This hike presents a moderate physical challenge appropriate for a family outing. © Phil Sandoz
Pisgah Views
Location: 35.9125454, -81.8834746
This trail affords fantastic panoramic views of Pisgah National Forest. © Phil Sandoz
The Hawksbill
Location: 35.9134535, -81.8863821
Some of the rock outcroppings near the summit may be the peak's namesake. ©Phil Sandoz