Into the Arctic National Wildlife Refuge
Located in northeaster Alaska, ANWR is the largest wildlife refuge in North America with over 19 million acres. Photographer Chuck Graham explored the beauty of the refuge during a two-week, 160-mile excursion<b>. </b>Here, he shares his photos of the landscape, rivers, and wildlife.
Heading out the door? Read this article on the new Outside+ app available now on iOS devices for members! Download the app.
After getting dropped by a bush pilot on the North Slope of the Brooks Range next to the Upper Marsh Fork River, Graham and his team had to avoid thick ice packs until they were free of the range.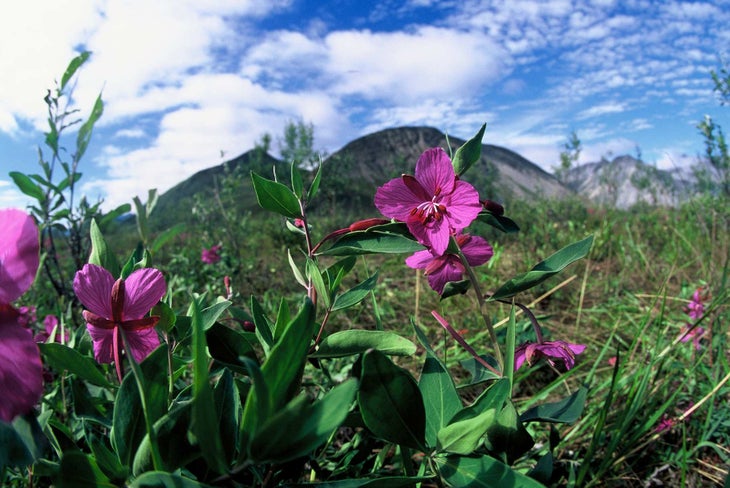 As harsh an environment as the Arctic National Wildlife Refuge is, it does produce some of the most beautiful (and hardy) wildflowers anywhere. There were dense clusters of dwarf fireweed along the Upper Mash Fork River.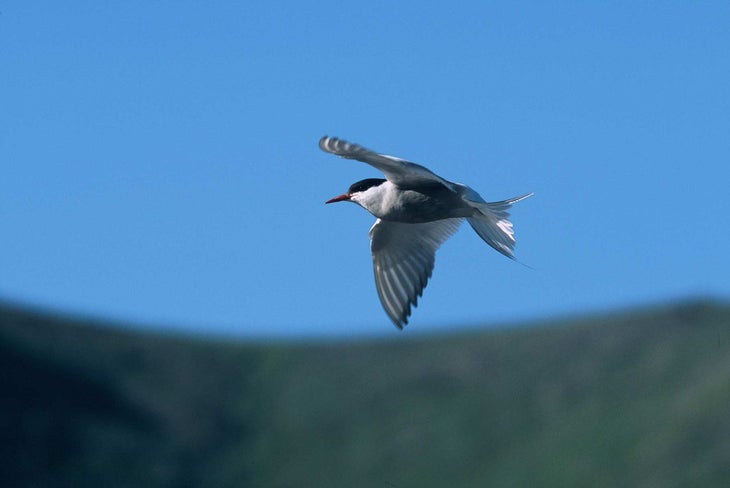 "I've always associated Arctic terns nesting along the coast, but we saw plenty of them nesting along the Upper Marsh Fork," says Graham. They were brazen too. "One dived bombed me and pecked hard at my pack raft."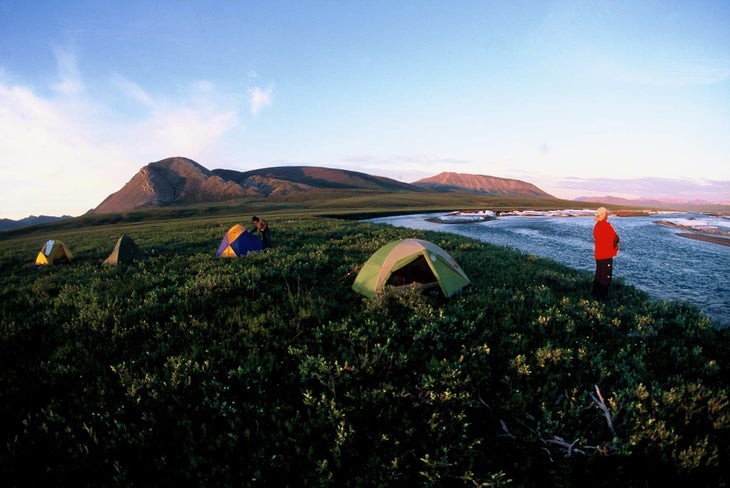 "We usually paddled until midnight because it never gets dark, so we usually pitched our tents late in the night," says Graham. This campsite is along the Upper Marsh Fork.
After leaving the Upper Marsh Fork, the group connected with the Canning River. I took this image high on a cliff overlooking this huge gravel bar. There were a lot of signs of bear activity here, but we never encountered any.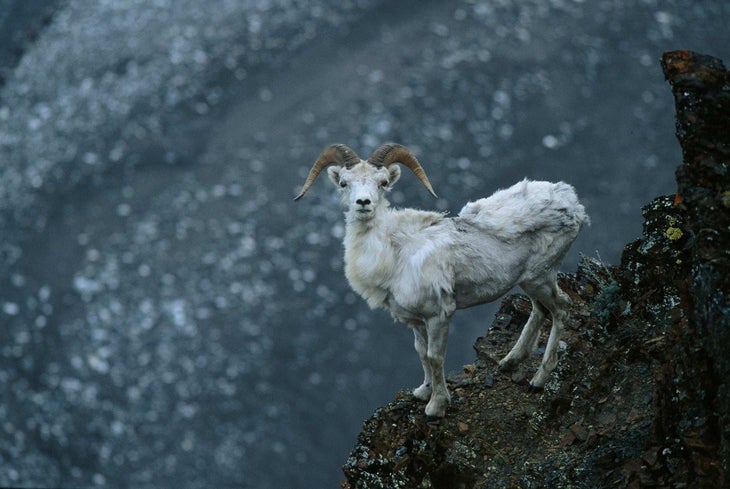 Dall sheep were the first large animals the group saw. "I photographed this ram in a gorge overlooking the Upper Marsh Fork," says Graham. Dall sheep are the largest of the sheep species, but still extremely nimble in the most precarious positions.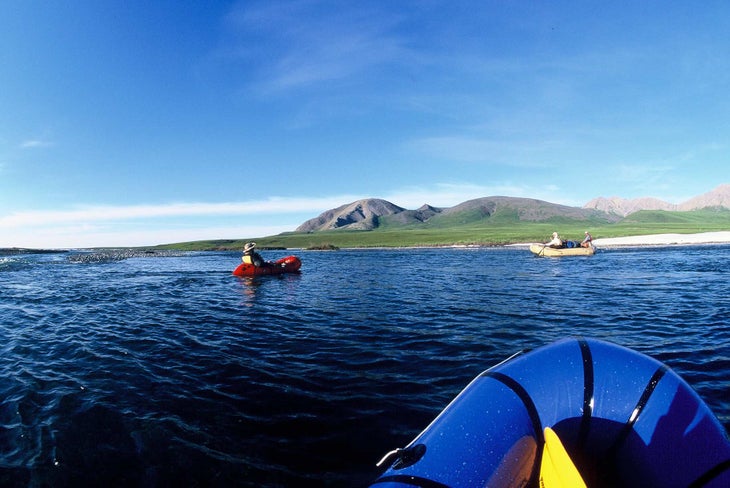 Besides their 4-person raft, the team brought two pack rafts to paddle. "They were fun to paddle and explore alternate channels that braided along the river," says Graham. This shot was taken as we were leaving the Brooks Range and entering the vast Coastal Plain.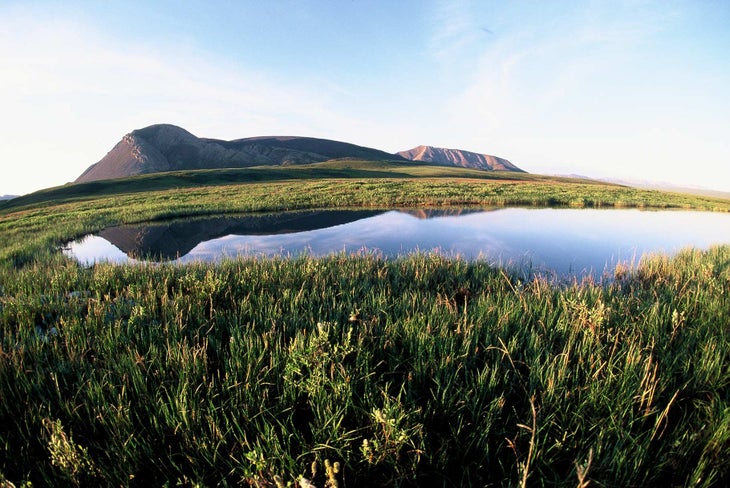 "After pitching my tent and eating dinner at around 1 a.m., I would hike across the tundra," says Graham. This is Mount Copplestone reflecting in a pond near the Upper Marsh Fork.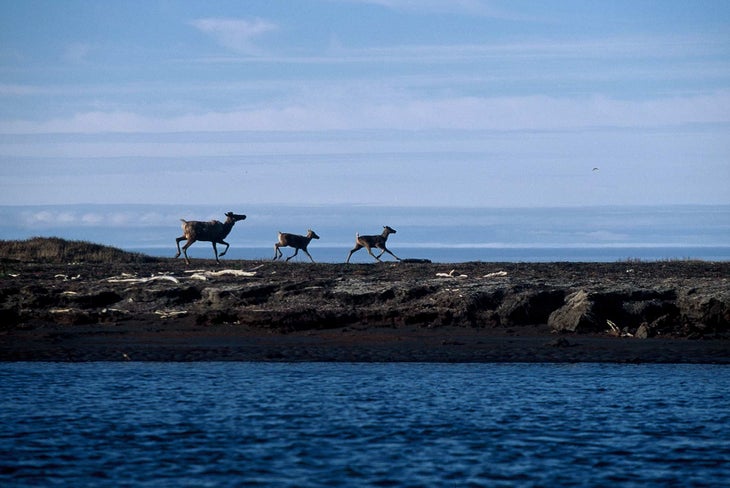 "As we approached the Arctic Ocean, we saw more and more caribou," says Graham. "Mosquitoes were so thick, they forced the caribou to stampede at times. I was told that the biomass of mosquitoes outweighs that of the 130,000 Porcupine caribou herd in the refuge." The breezy Coastal Plain offers them the best relief from Alaska's "state bird."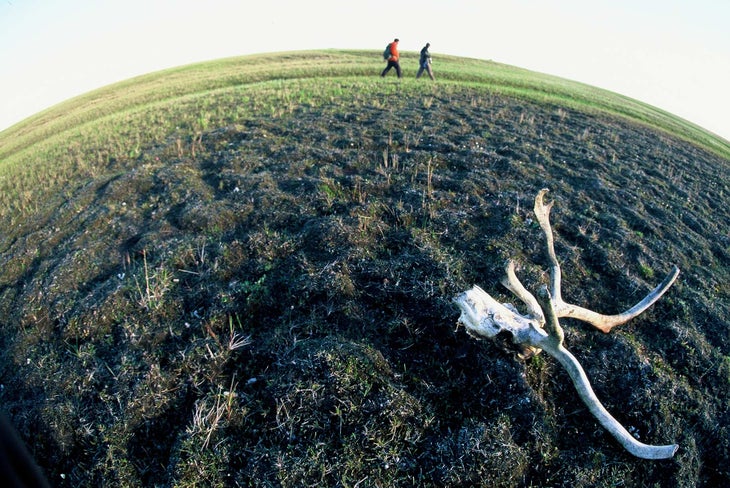 Caribou antlers spotted during a long hike after midnight on the Coastal Plain.