Arapahoe Lake Ski
One of the best and most accessible backcountry ski day trips.
Heading out the door? Read this article on the new Outside+ app available now on iOS devices for members! Download the app.
This ski trip has a very a short approach and offers some great skiing. Much of it is through trees and the Indian Peaks area is known for being quite windy at times. Though, there are plenty of times when the wind is low and perfectly tolerable.
The slopes aren't too steep and the trees are close enough together that avalanche concerns are a minimum. Just be observant not to wander into an avalanche runout and assess the avalanche danger yourself before going out or once on site.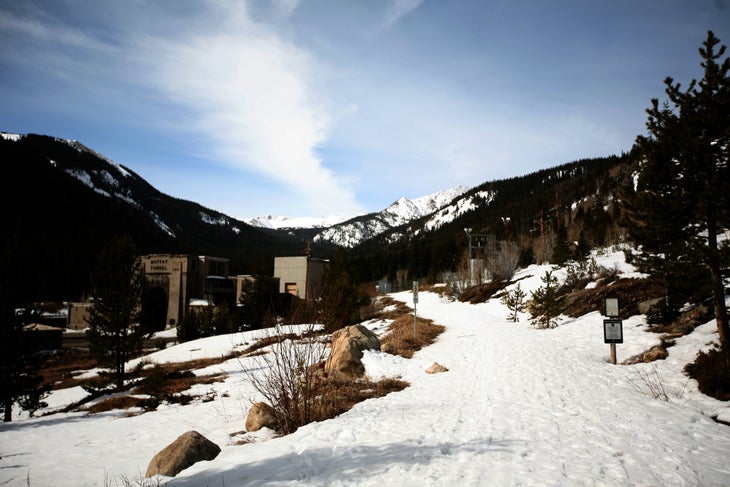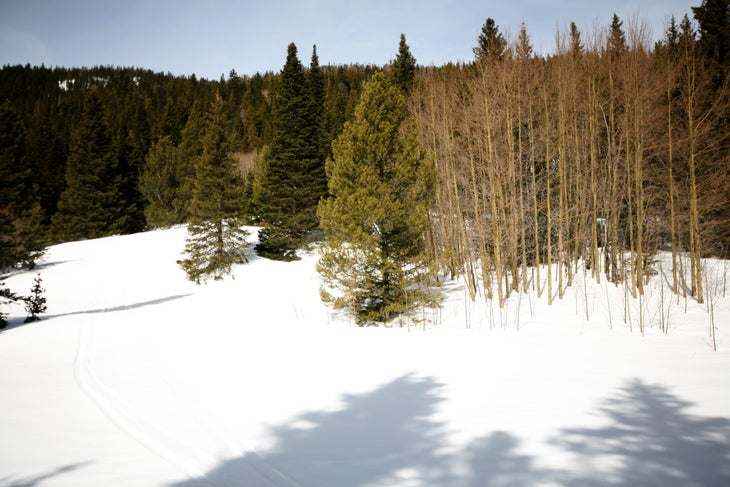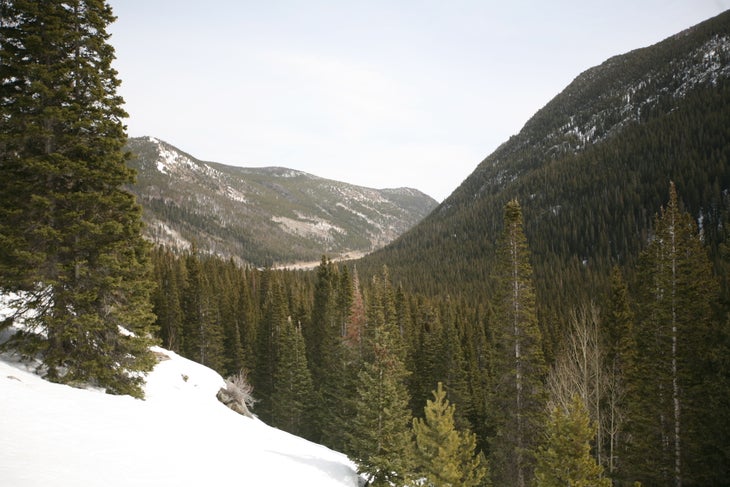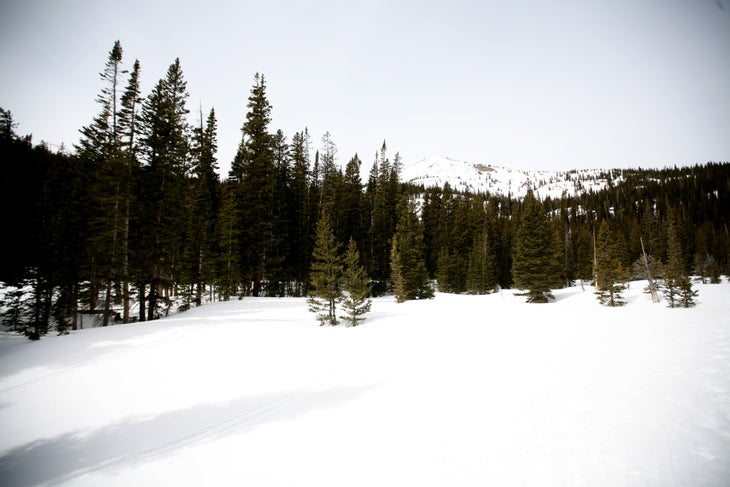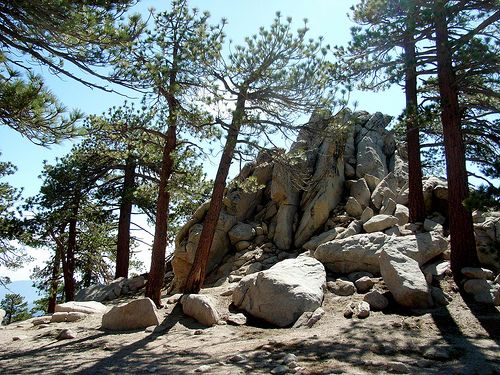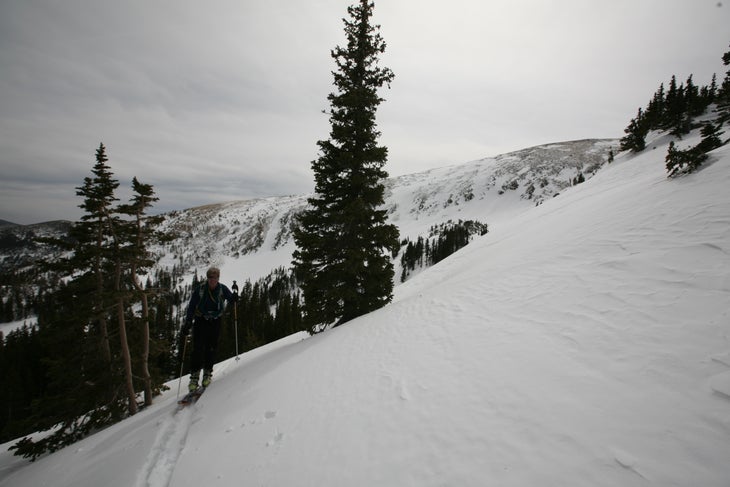 Trail Facts
Waypoints
ARL001
Location: 39.903247, -105.644961
Start at the parking lot right in front of the Moffat Train Tunnel.
ARL002
Location: 39.894019, -105.660563
It's an easy 1.2 miles to the first junction. Turn right up and into the trees.
ARL003
Location: 39.901086, -105.656616
A gentle climb for the next half a mile brings you to a creek crossing where the trail takes a little dip.
ARL004
Location: 39.910513, -105.666276
The climb continues for the next mile to an open glade. Pop into the far trees to get out of the wind and grab a snack. The trail only gets steeper from here.
ARL005
Location: 39.908638, -105.67704
Just under another mile and about 900 vertical feet gets you to the top. Pick your line on the way up and head for the top of your favored knoll, strip off your skins and down you go!
Trail Head
Location: 39.903267, -105.644875
Lower Trees
Location: 39.896864, -105.654311
If you choose to ski the lower trees, this is about where you will come out and rejoin the trail.
Down the Ravine
Location: 39.896485, -105.658996
Looking down to the valley where you drove in from.
Last of the Gentle Slope
Location: 39.910603, -105.666219
A good spot to grab a snack and get ready to climb.
False Summit
Location: 39.908306, -105.6716
Don't let this little peak fool you. Some choose to ski from here, but it's worth pushing on.
Last Bend
Location: 39.908872, -105.676264
Passing tree line, a number of small knobs make a great place to start your descent. Pick the slope angle and aspect you like and let her rip!