Appalachian Trail: VA 608 to VA 606
This 4.6-mile dayhike leaves Lickskillet Hollow and follows Brushy Mountain's ridgetop before dropping down to cross Kimberling Creek on a suspension bridge.
Heading out the door? Read this article on the new Outside+ app available now on iOS devices for members! Download the app.
Shelters: None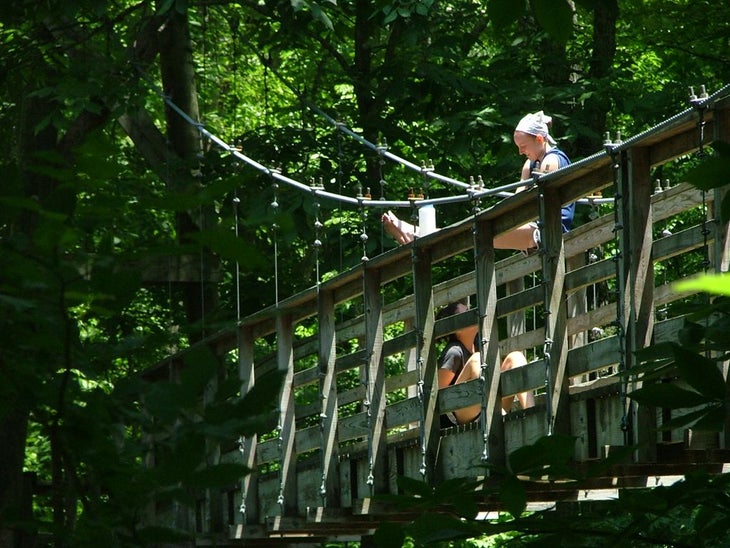 Trail Facts
Waypoints
WPT013
Location: 37.1702842712402, -80.9026031494141
Cross suspension bridge over Kimberling Creek
WPT011
Location: 37.1598510742188, -80.9248352050781
Campsite
WPT007
Location: 37.1569519042969, -80.9564819335938
Campsite
ZZZ039
Location: 37.1567344665527, -80.9616851806641
VA 608. Parking. AT turns E
WPT008
Location: 37.1542510986328, -80.9542999267578
Powerline and views
ZZZ040
Location: 37.1706161499023, -80.9021682739258
VA 606
WPT012
Location: 37.1689338684082, -80.9031982421875
Bridge
WPT009
Location: 37.155216217041, -80.9541702270508
Campsite
DSCF4839
Location: 37.1698837280273, -80.902946472168