Appalachian Trail: VA 56 to Three Ridges Overlook
You'll travel past Harpers Creek Shelter and continue on a steady ascent over the summits of the Three Ridges in George Washington National Forest on this 10.2-mile trek.
Heading out the door? Read this article on the new Outside+ app available now on iOS devices for members! Download the app.
Shelters: Harpers Creek Shelter; sleeps 6. Maupin Field Shelter; sleeps 6.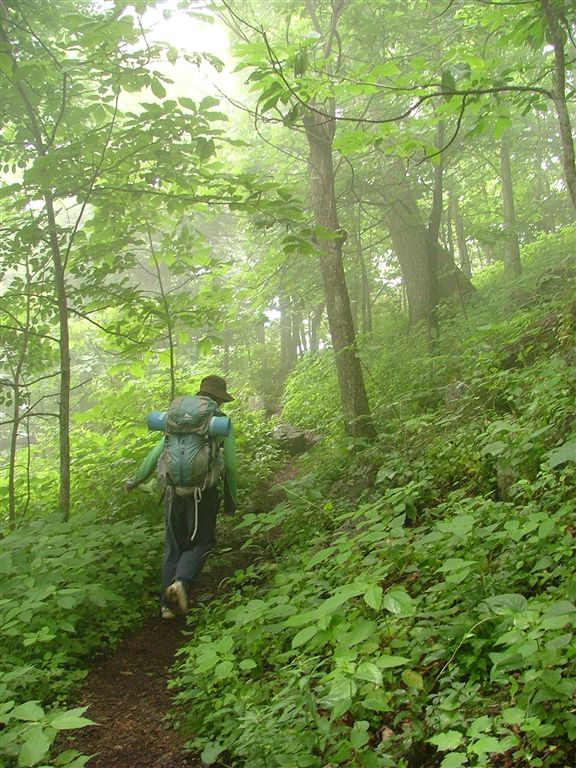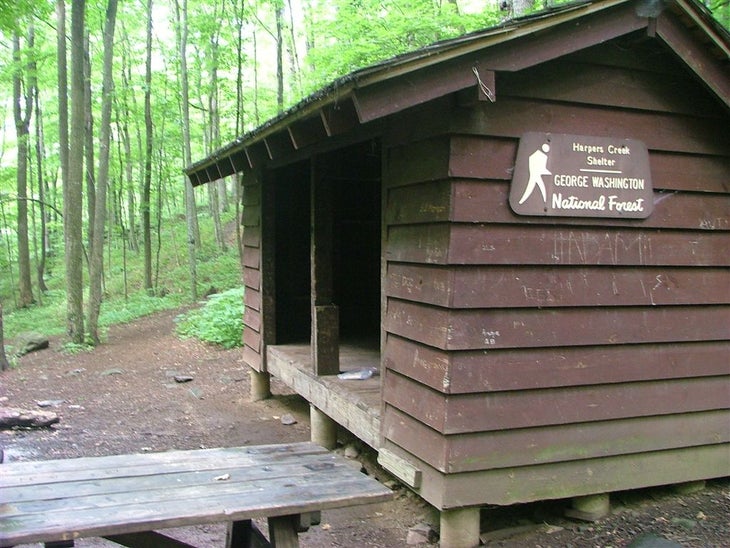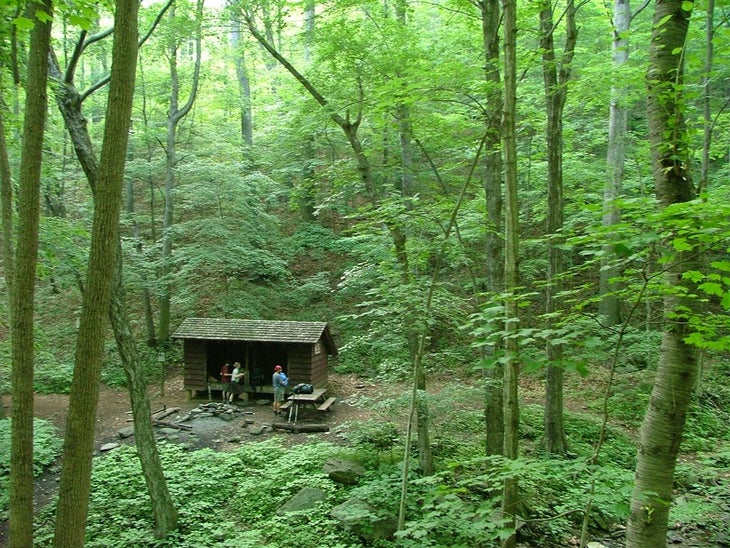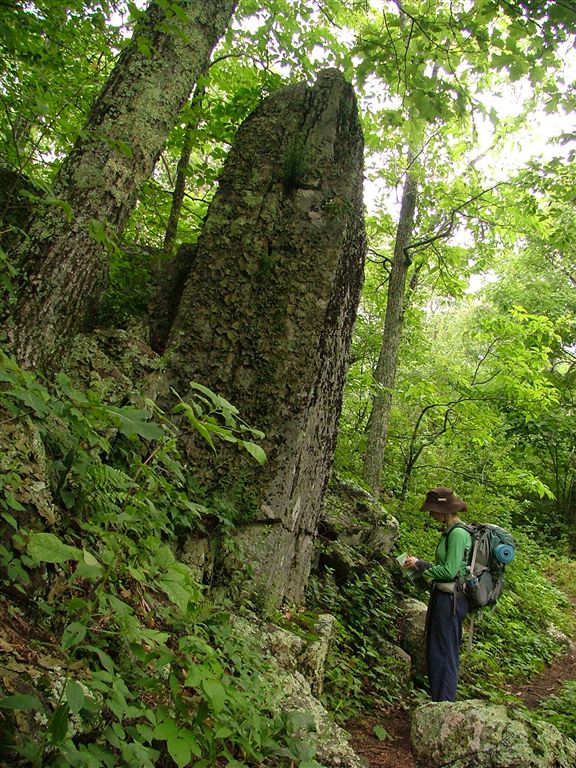 Trail Facts
Waypoints
WPT012
Location: 37.8582344055176, -78.9839859008789
Side trail leads 150 ft. to campsite (room for 2 tents)
WPT032
Location: 37.8554000854492, -79.0001525878906
AT turns sharply E. Trail to shelter continues straight
WPT028
Location: 37.8552513122559, -79.0111465454102
Campsite
WPT020
Location: 37.8849334716797, -78.9934158325195
Maupin Field Shelter
ZZZ057
Location: 37.8382148742676, -79.0234680175781
VA 56; parking
WPT009
Location: 37.8494491577148, -78.9913177490234
Chimney Rock: This aptly-named rock formation rises roughly 15 ft. high
WPT030
Location: 37.8550338745117, -79.0012512207031
Harpers Creek
WPT014
Location: 37.8637504577637, -78.9929656982422
Trail to view
WPT016
Location: 37.879467010498, -78.992317199707
Campsite
WPT023
Location: 37.9013671875, -78.9853515625
Reeds Gap; Blue Ridge Parkway mile-marker 13.6; VA 664
WPT022
Location: 37.8993339538574, -78.9866485595703
Field
WPT006
Location: 37.8448181152344, -78.9961166381836
Views of the South Ridge of Three Ridges to the NNW
ZZZ058
Location: 37.9071655273438, -78.9791488647461
Three Ridges Overlook
WPT033
Location: 37.8561363220215, -79.0004348754883
Harpers Creek Shelter and a great campsite. Look closely: Trail signs to shelter and separate campsite are confusing
WPT013
Location: 37.8643989562988, -78.9885635375976
Trail to campsite
WPT017
Location: 37.8841018676758, -78.992301940918
Three Ridges Wilderness boundary
WPT031
Location: 37.8544998168945, -79.0009307861328
AT veers E. Harpers Creek Shelter turn W. Trail sign indicates camping both E and W
WPT010
Location: 37.8498344421387, -78.9913864135742
Middle Ridge of the Three Ridges
WPT019
Location: 37.8852844238281, -78.9924011230469
Trail to shelter; kiosk
WPT007
Location: 37.8469657897949, -78.9937973022461
South Ridge of the Three Ridges; pass big rock
WPT018
Location: 37.8849678039551, -78.9922637939453
Campsite
WPT027
Location: 37.8386650085449, -79.0215682983398
Three Ridges Wilderness
WPT026
Location: 37.8387489318848, -79.0217132568359
AT turns E; switchbacks
WPT011
Location: 37.8572158813477, -78.9836654663086
North Ridge of Three Ridges. Campsite and trail sign
WPT015
Location: 37.8636817932129, -78.9930191040039
Hanging Rock vista. Ideal for lunch and views of clouds blowing over Three Ridges
WPT029
Location: 37.8552322387695, -79.0104141235352
Blue-blazed Mau-har Trail heads W. Although this trail is steep and rocky, swimming holes and a waterfall can be found midway through
WPT004
Location: 37.8477821350098, -78.9981155395508
Rocky
WPT025
Location: 37.8384170532227, -79.022216796875
Suspension bridge over Tye River
WPT005
Location: 37.843448638916, -78.9977340698242
View E
WPT021
Location: 37.8855819702148, -78.9924697875976
AT turns E
WPT024
Location: 37.8385009765625, -79.0231475830078
VA 56
WPT008
Location: 37.8489685058594, -78.9912338256836
Scramble
DSCF6127
Location: 37.8553848266602, -78.9870986938476
DSCF6237
Location: 37.8852653503418, -78.9924011230469
DSCF6113
Location: 37.8562164306641, -79.0003662109375
DSCF6110
Location: 37.8560180664062, -79.0002365112305
DSCF6125
Location: 37.8495483398438, -78.9913330078125