Appalachian Trail: USFS 19 to NH 112
Climb more than 3,300 feet on this adventurous dayhike up Mount Moosilauke, a 4,802-foot bald with airy views of the White Mountains and New Hampshire.
Heading out the door? Read this article on the new Outside+ app available now on iOS devices for members! Download the app.
Shelters: Beaver Brook Shelter; sleeps 10.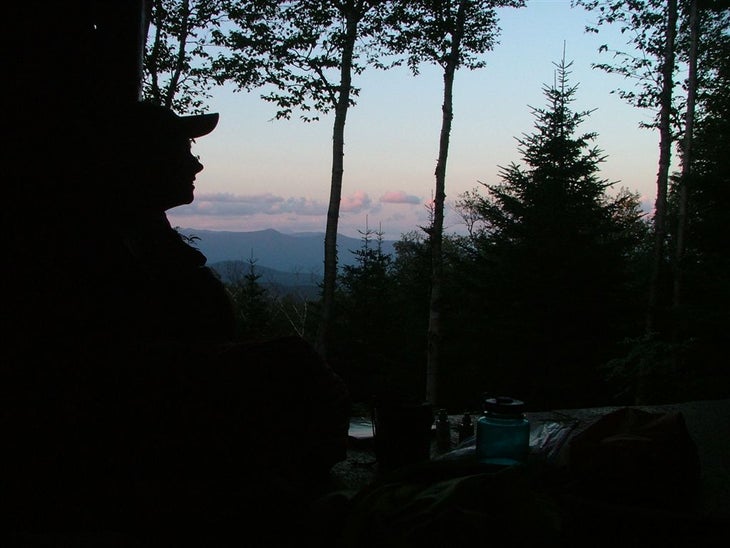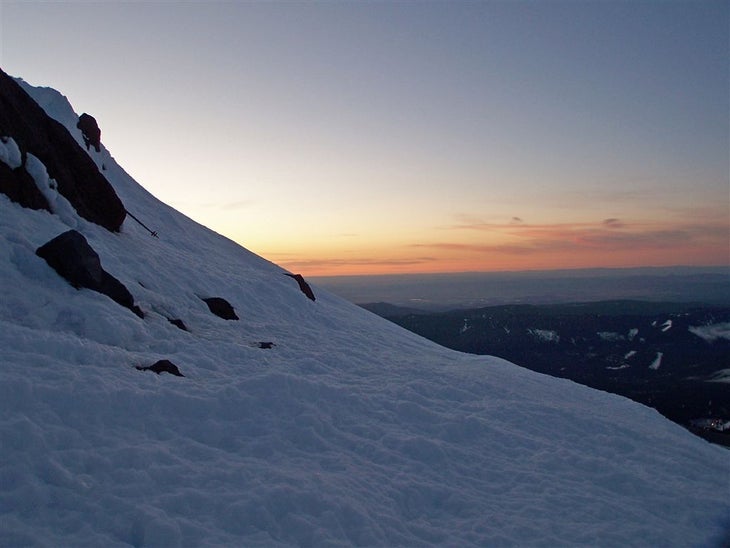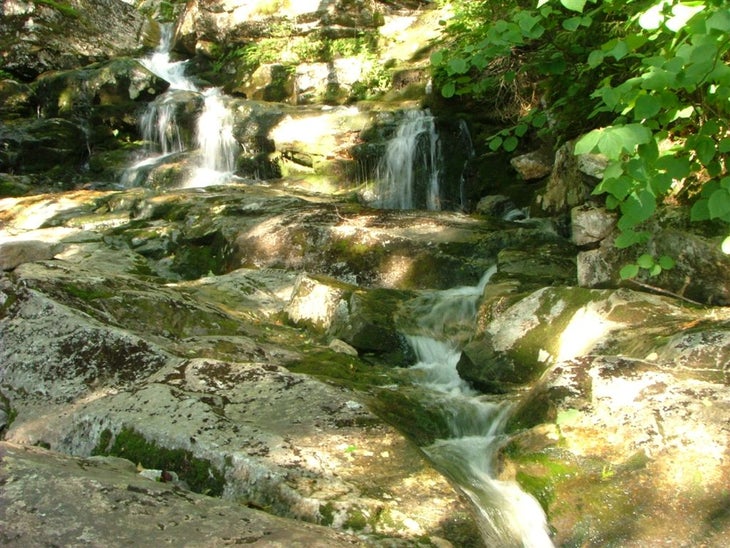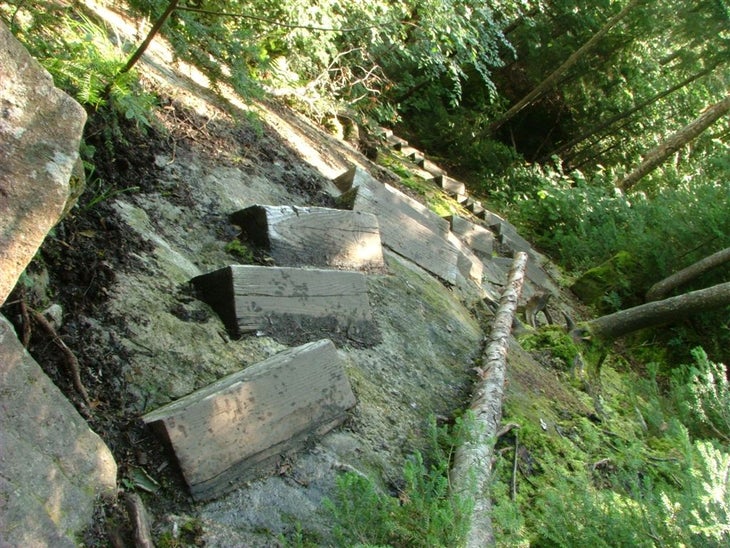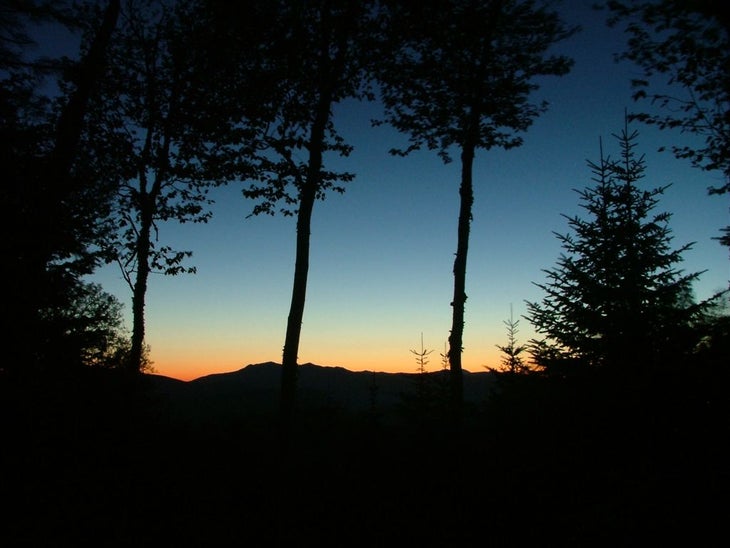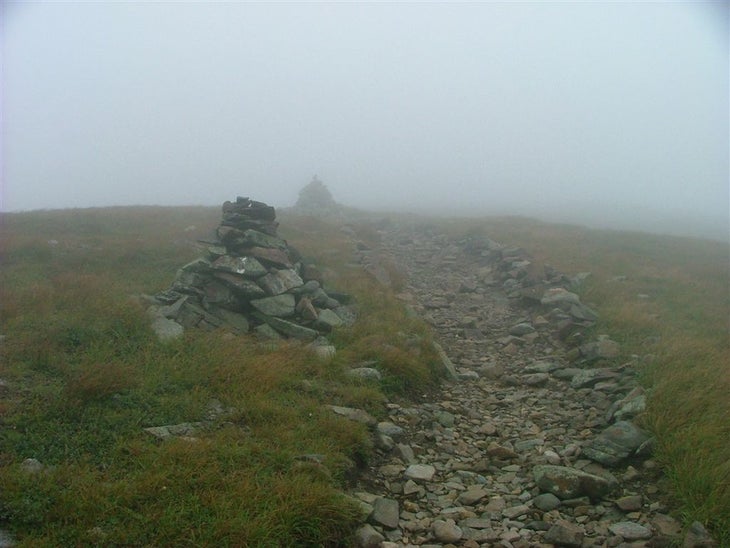 Trail Facts
Waypoints
WPT005
Location: 43.9964027404785, -71.8861694335938
AT turns W on High St. .15 mi
WPT014
Location: 44.0130157470703, -71.8400497436524
Trail to Mt. Moosilauke S Summit (4,802 ft.)
WPT011
Location: 43.999584197998, -71.8611526489258
Stream
WPT017
Location: 44.02783203125, -71.8313522338867
Benton Trail
WPT004
Location: 44.0401649475098, -71.7929534912109
Parking; N.H. 112
WPT010
Location: 43.9974708557129, -71.8755798339844
AT continues L @ Y jct. with Hurricane Trail
WPT009
Location: 43.997142791748, -71.877082824707
Unclear blazing; turn W at the field
WPT002
Location: 43.9960708618164, -71.8886184692383
Trail to shelter
WPT019
Location: 44.0276832580566, -71.8121185302734
Ridge Trail
WPT016
Location: 44.023365020752, -71.8314514160156
Mt. Moosilauke: Mt. Moosilauke is owned and maintained by the DOC and still has the characteristic OBO (orange-black-orange) blazes. Gorge Brook Trail
WPT021
Location: 44.032901763916, -71.8110656738281
Beaver Brook Shelter
WPT007
Location: 43.9980735778809, -71.8824462890625
AT turns E back into woods across from cemetary
WPT008
Location: 43.9972839355469, -71.8795700073242
Jeep trail
WPT012
Location: 44.0029335021973, -71.8543472290039
Stream
WPT003
Location: 44.0390663146973, -71.7957992553711
Stream
WPT004
Location: 43.9973487854004, -71.8874130249024
AT turns E on dirt road US 19; parking
WPT020
Location: 44.0325012207031, -71.8108444213867
Trail to shelter
WPT013
Location: 44.0111656188965, -71.8407669067383
Mt. Moosilauke South Summit (4,802 ft.)
WPT018
Location: 44.0311317443848, -71.8246002197266
View to SSE
WPT002
Location: 44.0353851318359, -71.8074645996094
Beaver Brook Waterfall; water falls nearly all the way down the mountain. The North side of Mt. Moosilauke is so steep that steps had to be installed
WPT006
Location: 43.9974174499512, -71.8842697143555
Roadwalk
DSCF7552
Location: 44.032901763916, -71.8110656738281
Sunrise
Location: 44.032901763916, -71.8110656738281
DSCF7670
Location: 44.0371513366699, -71.8017807006836
DSCF7659
Location: 44.0363349914551, -71.8049468994141
DSCF7588
Location: 44.032901763916, -71.8110656738281
DSCF7501
Location: 44.0305671691894, -71.8223876953125
Sunrise near Mount Moosilauke
Location: 44.032901763916, -71.8110656738281