Appalachian Trail: US 201 to Moxie Pond Road
A popular dayhike, this 10.9-miler traces the banks of Holly Brook, skirts the edge of a scenic pond, and reveals panoramic views from the top of Pleasant Pond Mountain.
Heading out the door? Read this article on the new Outside+ app available now on iOS devices for members! Download the app.
Shelters: Pleasant Pond Lean-to; sleeps 6.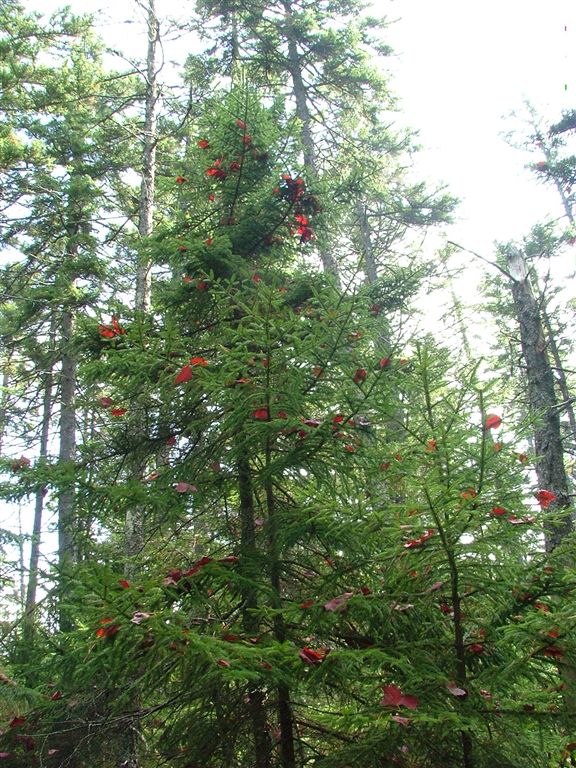 Trail Facts
Waypoints
WPT005
Location: 45.2720336914062, -69.8957824707031
Pleasant Pond Mountain
WPT004
Location: 45.2644996643066, -69.9668350219726
Cross Holly Brook
WPT013
Location: 45.2711334228516, -69.9165649414062
Pleasant Pond Lean-to: Only 100 yds. from the banks of Pleasant Pond where good swimming is available. Unlike many Maine ponds, this one has houses surrounding the banks
WPT003
Location: 45.2605667114258, -69.9755325317383
AT follows Holly Brook
WPT002
Location: 45.2539825439453, -69.9830322265625
Intersecting Trail
WPT007
Location: 45.2706489562988, -69.9526138305664
Small stream
WPT010
Location: 45.272533416748, -69.9242324829102
Boise-Cascade Logging Rd.
WPT006
Location: 45.2707176208496, -69.9571685791016
Cross stream
WPT007
Location: 45.2596168518066, -69.8690185546875
30-foot rock wall to the W
WPT006
Location: 45.2717514038086, -69.8945465087891
View to the NNE
WPT003
Location: 45.271484375, -69.9143295288086
Trail to Pleasant Pond .2 mi.
ZZZ019
Location: 45.2381324768066, -69.9965362548828
US 201; parking. AT continues at end of parking lot. Turn R for Caratunk Post Office (.4 mi. one-way)
WPT010
Location: 45.2532806396484, -69.8315124511719
Powerline
WPT012
Location: 45.2720680236816, -69.9165649414062
Trail to Pleasant Pond Lean-to
WPT009
Location: 45.2750511169434, -69.9377975463867
Holly Brook
WPT011
Location: 45.2731018066406, -69.9220809936524
Jeep road
WPT009
Location: 45.2530326843262, -69.8333511352539
Swamp East
WPT008
Location: 45.2739677429199, -69.945182800293
Hangtown Road
WPT008
Location: 45.2532157897949, -69.8358535766602
Beaver dam, small stream
WPT011
Location: 45.2526359558106, -69.8299789428711
Moxie Pond Rd
DSCF9355
Location: 45.2621841430664, -69.8742141723633