Appalachian Trail: US 19 to Stecoach Gap
Start at the Nantahala Outdoor Center and hit the trail for a beautiful, yet rugged 12.7-mile walk under hardwoods and through Nantahala Gorge. Not up for a long day hike? Stop at Sassafras Gap Shelter and swap stories with thru-hikers.
Heading out the door? Read this article on the new Outside+ app available now on iOS devices for members! Download the app.
Shelters: Sassafras Gap Shelter: sleeps 14; privy.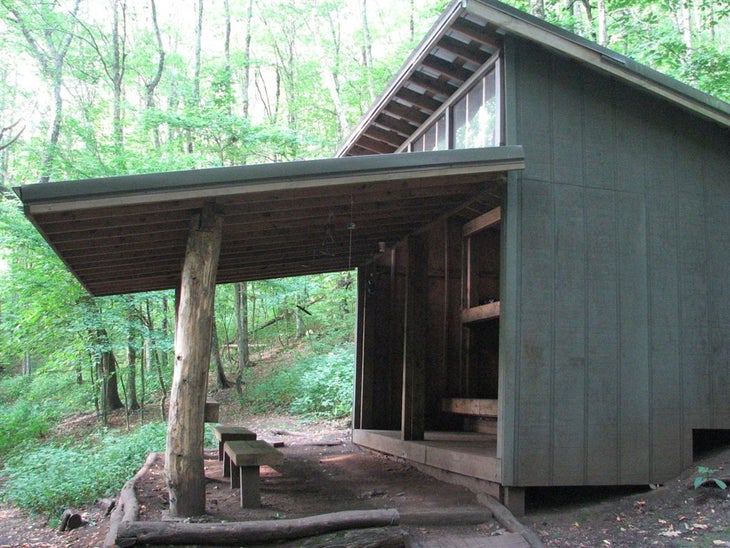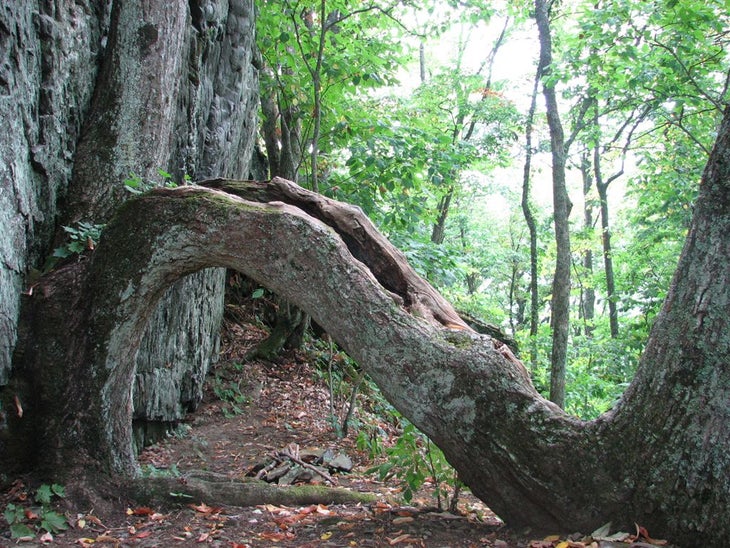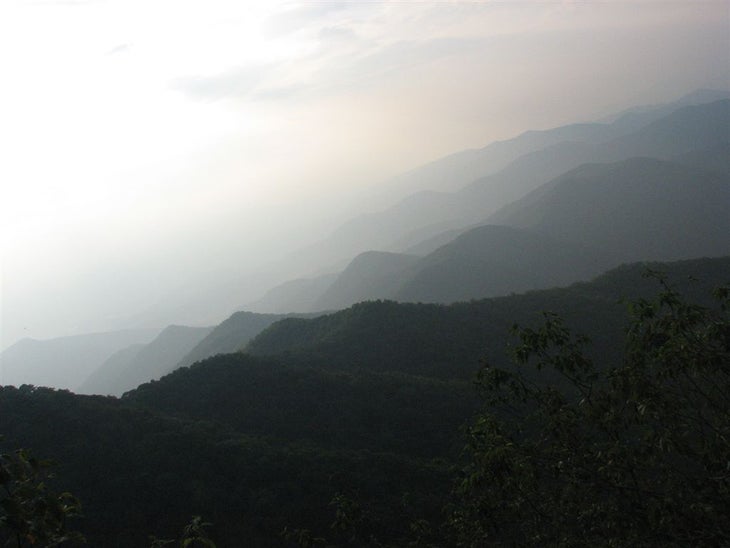 Trail Facts
Waypoints
WPT031
Location: 35.3257331848144, -83.6810684204102
View of the Smokie Mtns. to the NNW
WPT024
Location: 35.3331985473633, -83.5941696166992
Pass trail to the E that leads to cabins
WPT025
Location: 35.3327178955078, -83.5929870605469
Trail to cabins
WPT023
Location: 35.3456344604492, -83.7110366821289
Campsite (room for 1 tent)
WPT018
Location: 35.3568000793457, -83.7175827026367
Campsite (room for 1 tent)
WPT021
Location: 35.3527488708496, -83.7178649902344
Crest unnamed summit (3,792 ft.); campsite (room for 1 tent)
WPT020
Location: 35.3379173278809, -83.6019821166992
Campsite (room for 1 tent)
WPT009
Location: 35.339599609375, -83.6367645263672
The Jump-Up; Nantahala Gorge overlook
WPT029
Location: 35.325065612793, -83.6816482543945
View to the SSE
WPT006
Location: 35.3388671875, -83.6474533081055
Campsite (room for 1 tent)
WPT015
Location: 35.3456993103027, -83.6162033081055
Side trail leads W to campsite
WPT030
Location: 35.3255348205566, -83.6809005737305
Cheoah Bald. Spur trails on E and W to lead to views; blueberries and blackberries
WPT028
Location: 35.3316345214844, -83.5925140380859
Nantahala River; bridge
WPT012
Location: 35.3446006774902, -83.6260833740234
Campsite (room for 5 tents)
WPT001
Location: 35.3307571411133, -83.6670150756836
Sassafras Gap Shelter
WPT026
Location: 35.3301162719727, -83.7024536132812
Campsite (room for 1 tent)
WPT018
Location: 35.3404159545898, -83.6056671142578
Wright Gap; gravel road
WPT005
Location: 35.3368339538574, -83.6523666381836
Campsite (room for 2 tents)
WPT021
Location: 35.3346176147461, -83.5968322753906
Cross foot bridge
ZZZ011
Location: 35.3586654663086, -83.7179870605469
Stecoah Gap; NC 143; views to the NE; parking; picnic tables
WPT024
Location: 35.343448638916, -83.7094192504883
Simp Gap
WPT002
Location: 35.331298828125, -83.6672515869141
Trail to shelter
WPT020
Location: 35.3547821044922, -83.7180480957031
Big boulders; bouldering rock
WPT011
Location: 35.3453826904297, -83.6192169189453
Sutton Monument: This plaque honors Wade A. Sutton, a North Carolina Forest Service ranger who died fighting a fire on December 7, 1968
WPT027
Location: 35.3295822143555, -83.6999969482422
Campsite (room for 1 tent)
WPT023
Location: 35.3335342407227, -83.5959320068359
Boulder spot
WPT017
Location: 35.3410339355469, -83.6109008789062
Campsite (room for 1 tent)
WPT019
Location: 35.3399658203125, -83.6037826538086
Powerline; views to the SSW
WPT022
Location: 35.3480682373047, -83.7127838134766
Campsite (room for 2 tents); top of ridge
WPT025
Location: 35.3341178894043, -83.7040634155274
Locust Cove Gap; blue blazes lead W to water; campsite (room for 6 tents)
WPT010
Location: 35.3417816162109, -83.6336364746094
Grassy Top
WPT014
Location: 35.3448829650879, -83.6218032836914
Grassy Gap. Grassy Gap Trail to the E
WPT032
Location: 35.3307991027832, -83.6672821044922
Trail to shelter
WPT004
Location: 35.3366317749023, -83.6547164916992
Campsite (room for 3 tents)
WPT028
Location: 35.3242492675781, -83.684196472168
Yellow-blazed Bartram Trail enters from the W
WPT026
Location: 35.3325996398926, -83.5925827026367
Railroad
WPT008
Location: 35.339485168457, -83.636833190918
Views to the E
WPT019
Location: 35.3534317016602, -83.7197189331055
Rocky
WPT022
Location: 35.3335838317871, -83.5959167480469
Rock
WPT027
Location: 35.3322677612305, -83.5928344726562
Nantahala Outdoor Center
WPT007
Location: 35.3389167785644, -83.640266418457
Campsite (room for 3 tents)
WPT016
Location: 35.3455505371094, -83.6156005859375
Campsite (room for 7 tents); blue blazes lead W to water
IMG_5097
Location: 35.3307647705078, -83.6669998168945
IMG_5031
Location: 35.3548011779785, -83.7179641723633
IMG_5052
Location: 35.3257484436035, -83.6811141967774