Appalachian Trail Thru-Hiker Portraits
These men and women were photographed as they thru-hiked the 2,175-mile Appalachian Trail, from Springer Mountain, Georgia to Mt. Katahdin, Maine. They each walked more than 2,000 miles—enduring the Smokies, the Shenandoahs, and the White Mountains—to get
Heading out the door? Read this article on the new Outside+ app available now on iOS devices for members! Download the app.
Stop just dreaming about a thru-hike; make it real! Our online Thru-Hiking 101 class covers everything you need to plan and finish the long-distance hike of your dreams. Start it instantly, complete it at your own pace, access it forever. Sign up now!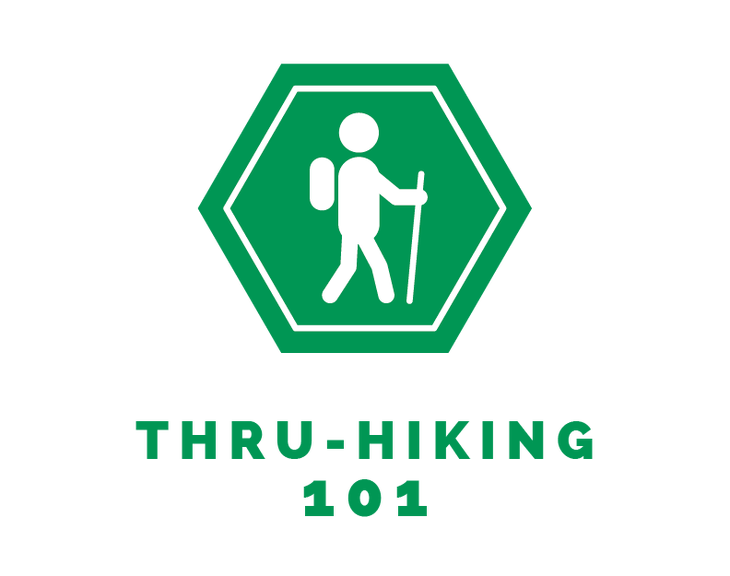 During my five months on the trail as a ridge runner for the Maine Appalachian Trail Club, I carried my camera everywhere I went. I photographed all sorts of thru-hikers: teenagers and octogenarians; a millionaire and drifters who were living day-to-day. The people in these photographs all walked over 2000 miles to get to the point where they are standing. One thru-hiker would be the first person to hike the trail with two replaced hips when he finished. Another had hiked the trail in 1981 and summited Katahdin on September 11th. He was so horrified that that the twentieth anniversary of his finish was that faithful autumn day that he set out to hike the trail again just to summit on a different date.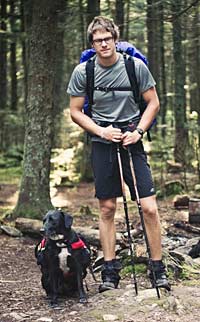 The goal of these portraits is to give you a sense of the diversity along the trail. The thru-hike experience is as much a social one as a wilderness one. Maybe when the time is right, you will be motivated to explore the trail yourself. Maybe it'll be after you retire, or maybe next week. Whatever the time, prepare to be touched by the trail forever.
Go to the photos.


Photo by Chris Bennett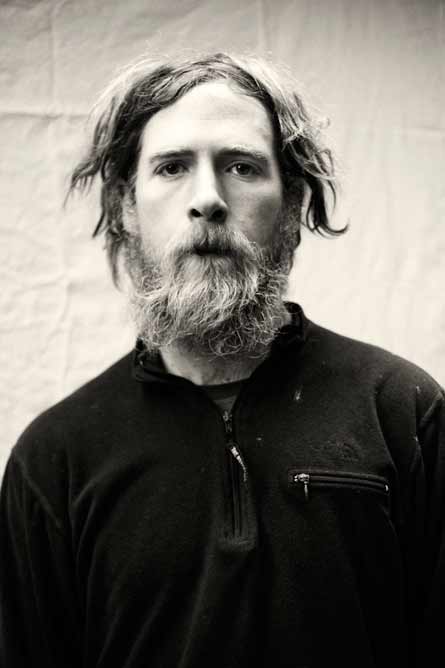 Steve "eLROD" Truskoski, 39, of Weston, VT
My best memory of the trail is no single memory but many things, from the people I met and formed quick bonds with, to sunrise over the skyline in Shenandoah N.P. and slack packing my entire home state, Vermont.
The best day I had on my hike was my last… It was a bittersweet ending, but for the closing weekend in Baxter State Park in mid-October, I had bluebird skies and relatively mild temps as I climbed Mt. Katahdin, with a posse of the the late finishers.
My worst day was the day I earned my trail name… getting zapped by lightning during a microburst high atop Standing Indian Mountain in North Carolina. My name was originally "Lightning Rod," but I chopped it because people were associating me with speed, and I wasn't too fast, just a conductor…YIKES.
My advice for anyone going out to thru hike is start off easy. Limit yourself to 10 or 12 miles a day for the first few weeks, or until you become acclimated to the terrain and your gear. Many tried to go too big, too soon, and got hurt or dropped out. Next would be check for ticks, always! I got Lyme disease near Harpers Ferry and it really slowed me down.
My best piece of gear was (and still is) my Big Agnes Seedhouse Light 1 tent: perfect weight, roomy and good in bad weather.
My average pack base weight was 28 lbs.
Favorite trail food: Hot 'n Spicy Chex Mix
Go to the next hiker.


Photo by Chris Bennett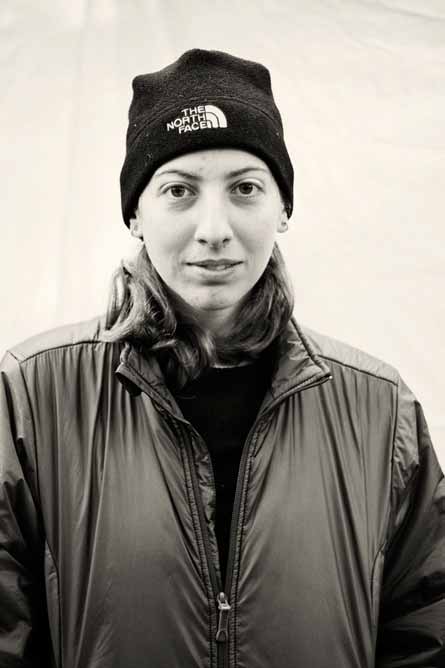 Tracy "TrailBoss" Semar, 29, of Hewitt, NJ
One of my favorite days was when we reached New Hampshire and stayed with one of our trail friends at her parent's house. They fed us, gave us showers and listened to us tell stories. I remember looking around the table, at this community of people who would otherwise never had known each other, all united by this crazy thing we were doing. I had this intense feeling of love and camaraderie.
When I started the hike I thought it was about mountains and miles, but in the end it was all about the people. As a jaded New Yorker, I wasn't very trusting of people and found it hard to let my guard down initially. I wasn't prepared for the incredible kindness and generosity of people along the trail. It renewed my faith in humanity!
My best day? Is it corny to say "all of them"? So many days leap to mind. It was always who you were with that made things amazing, of course the views didn't hurt either. I think reaching landmarks like Whitehouse Landing and the Ferry were amazing days; these were places I had never let myself dream of getting to, and there I was! It definitely wasn't Katahdin, which I had assumed would be a total celebration. Katahdin was very bittersweet.
What was your hardest day on the trail? One of the hardest days was early on, my dad–a long-time section hiker–was hiking with me from Springer to the NOC [Nantahala Outdoor Center] and I was going to continue on by myself after that. I had asked him to come with me because a part of me felt like I was stealing his dream. Our last night together we stayed at the NOC. Saying goodbye to him the next morning was probably the most difficult thing I ever did. I spent the rest of that day inwardly doubting myself and sobbing as I climbed my way out of the gap in the cold rain. Looking back on it, I can see how ridiculous I was being but I definitely had to go through that and it made me stronger.
Your advice: Have a plan, but don't be afraid to deviate from it. I would have missed out on some incredible experiences if I had stuck to my plan. It's also very easy to get sucked into the mileage game when you're just starting out. Don't worry about everyone else! "Hike your own hike," as they say!
Favorite piece of gear: A cheap chamois cloth. It can dry everything and continues to dry things even when wet, way better than any pack towel I've ever used, and it weighs nothing.
What was your base pack weight? 26-30 lbs. with food and water.



Favorite trail food: Tortellini with pesto.
Go to the next hiker.


Photo by Chris Bennett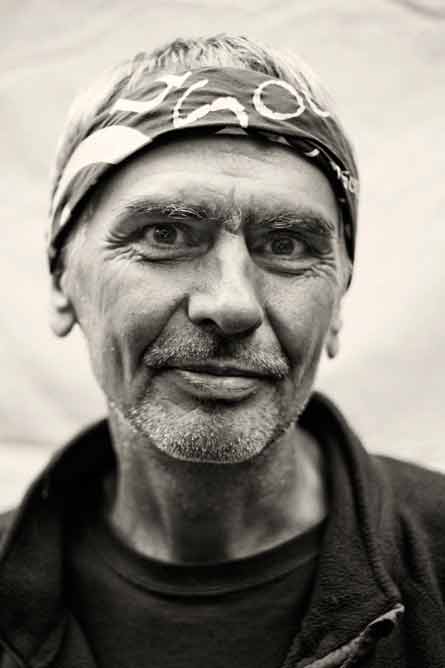 Graham "Don Quixote" Brandwood, 62, ofLancaster, England
Best Memory of My Hike:The kindness of strangers–trail angels and trail magic. The feeling of being part of something really special, being one of an elite "band of brothers" (and sisters). The whole Trail Community. The whole experience of hiking the trail has remained with me and has had a profound bearing on my current life.
Best day on the Trail:Day 159–Saturday 26th August 2006. I was in the 100-Mile Wilderness, and although not a planned destination, I had been obsessing about White House Landing and their famous 1 lb. burger for a while. In the end, I decided to go for it, even though it was some 23 miles away and I was aware that the boat crossings to the landing ended around dusk and if you wanted to order the burger you had to be there by 4pm. I cruised along from East Branch Lean-To and reached the landing at 2:50 p.m., having covered the miles in under 9 hours (including short breaks), which for me was pretty awesome hiking. I was euphoric, had the bunkhouse to myself, and the burger didn't disappoint.
Hardest Day on the Trail:Day 140 – Monday 7th August 2006. In the White Mountains, I had spent the previous night at the Lake of the Clouds Hut, doing work for stay. Not a great experience and hadn't slept well on the dining room table. Poor food and company (a bunch of boorish south-bounders). I set off on a cold, foggy morning, so got no views at the summit of Mt. Washington. It did clear later, though, and it was warm and sunny for the rest of the day. However, I just found the day really hard work, particularly the drop down to Madison Springs Hut and then up Mt. Madison. Originally I had been hoping to get to Pinkham Notch (or beyond) but decide to call it quits at Osgood Tentsite. Overall I did 10 miles in 8 hours, 50 minutes, with the last 3 miles taking the best part of 3 hours. Sometimes you just have to listen to your body!
Another tough one: Day 75 – Saturday 3rd June 2006. A hike from Quarry Gap Shelter to Pine Grove Furnace State Park, in Pennsylvania. I had been running a temperature for some days, with a total loss of appetite. I was feverish and so was taking Paracetamol to try to keep the temperature down. I knew something was seriously wrong and so my thoughts were all gloom and doom and thinking that I would have to give up and not finish. I was seriously worried! In the end I made reasonable progress to the state park, but couldn't eat the ice cream (half-gallon challenge) which I had been so looking forward to. I struggled on to Boiling Springs and saw a doctor there; Dr. Brad Wood. He carried out various tests and took blood samples and this was the start of a three-week period where I ended up staying with him and his wife (the kindness of strangers again), whilst they tried to find out what was wrong. I even spent time in the Hershey Medical Center. Finally the tests showed positive for two of the rarer tick diseases – Babesiosis and Ehrlichiosis. Both potentially fatal!! Once I had the correct medication I was able to set off again and gradually got trail fit and adjusted my mindset into positive thoughts around finishing again.
Best Advice or Tip:Hike your own Trail. Relatively early on, when I was still learning the ropes, I was in and around a group of younger, fitter hikers. Although hiking solo during the day I thought it would be good to aim for the same shelters/campsites that they were doing. I ended up doing three consecutive +20-mile days, reaching the shelters much later than the others and feeling extremely tired as a result. I wasn't trail fit enough for this and it was pretty stupid. After reflection and realisation kicked in, I listened to my body and went at my own pace and to my own plan.
Best pieces of gear: My Trangia stove– a bit heavy but I liked the two pans and the kettle. Maybe very English to get the kettle on as soon as I stopped. A wooden stick – I snapped one of my hiking poles so for a long time and a few hundred miles I used a wooden stick/pole. I was quite sad when I found a pair of old trekking poles in a hiking box at The Barn in Gorham and left my stick behind.
Base Pack weight:Fully laden at the start it weighed 56 lbs. Later I maybe got it down to 50 lbs., so base weight at the start was probably around 48-50 lbs.
Favorite Trail Food:Everything and anything I could get my hands on!! Always stared with porridge, lots of pasta, noodles, tuna and sausage for dinner. Sticky sugary cakes – Little Debbies.
Go to the next hiker.


Photo by Chris Bennett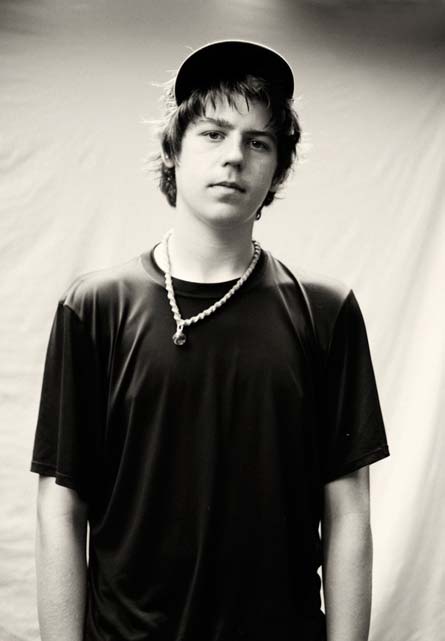 Zach "Casino" Vaughter, 26, of Crested Butte, Colorado
I have so many good memories from my thru-hike that naming one specifically is difficult, but Trail Days [in Damascus, VA] was so much fun. At that point my hiking partners Treefingers and Ramble On and I were in Harpers Ferry (we had been hiking at a pretty fast pace, and were ahead of many of the people we had started with and befriended in the first weeks on the trail) and we got picked up by some friends and driven back down to Damascus for the celebration. It was great to see everyone we had started with and hear their stories and where they were on the trail. The whole weekend was filled with bluegrass jam sessions, trail stories, laughs, and adult beverages; it was a communal celebration of our journey and experience on the AT, and the people that make it special. Aside from Trail Days, celebrating the Fourth of July in Bennington, VT at Chris and Arla's "The Vortex" hostel with about twenty other thru-hikers was a blast, and I'm not sure I've had a better Fourth of July since that one.
Everyday on the AT was my best day, I had so many good days and so many good times with good people throughout my thru. But I guess the obvious one would be August 11th, when I summited Katahdin, marking the end of my thru-hike. I had unbelievably good weather, it was a bluebird day and I was the only one on the summit that morning. It was also a sad day too, because it marked the end of my journey, but one I'll always remember.
What was your hardest day on the trail? When one of my hiking partners, Treefingers, tore a ligament in his ankle 25 miles north of Hanover, New Hampshire. Treefingers, Ramble On and I had been hiking together since after the Smokies, and Treefingers had to get off the trail for about three weeks to rest his ankle. I had to be at my freshman year of college by August 17th, so i was under a time frame where I had to push on and finish. Treefingers and Ramble On would summit Katahdin a couple weeks after I did, but not getting to summit with those guys was a bummer for sure after we had hiked together for so long.
Take time to befriend and enjoy the company of others you meet on your thru-hike. The AT community is full of some of the kindest and most interesting people you will ever come across and that's what makes the AT so special. The people I met on my thru-hike were what made the experience so impactful on my life. Aside from that, enjoy your time on the trail, both the good days and the bad days, because it's over quite quickly in the grand scheme of things.
Best piece of gear: Western Mountaineering UltraLite 20-degree sleeping bag. My bag was subjected to so much abuse and I never had so much as a stitch pull on me. I still use it quite regularly, it has seen considerable use since my thru-hike – from overnight backcountry ski trips to sleeping in the back of my truck on dirtbag climbing missions, my UltraLite has kept me toasty on many a chilly night. Also my backpacker mandolin; being able to play some bluegrass tunes after a 25 mile day made camp that much better.
Base pack weight? 11.3 lbs. (March-April), 8.2 lbs. (May-August)
Favorite trail food: Fresh tomato sandwiches with mayo and pepper on french bread. I only carried these right out of a re-supply or town stop, but so nice to have after a few days of heavy Lipton meals and Snickers consumption.
Go to the next hiker.


Photo by Chris Bennett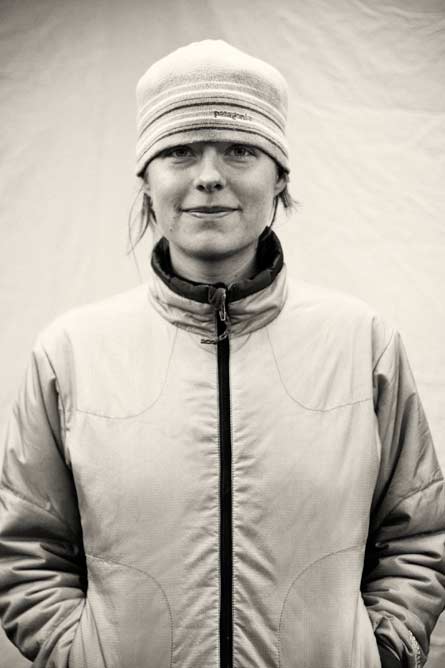 Amy "Two Step" Langbein Heath, 36, of Dallas, TX
I can not directly answer what my best day was. It has been so long that I have forgotten about the blisters, the rain, the hail, the hard days physically, the hard days emotionally, the sore knees. I now remember waking up at dawn warm and dry in my tent, then spending my day simply walking, seeing beautiful sights, arriving at a shelter for an evening amongst friends, and then doing it all over again the next day. I love that the trail forced me to live in the moment and live so simply.
My best memory is also hard because there are so many and it changes everyday. Today my favorite memory is of one day in Virginia I hiked out onto an overlook and met some dayhiker who shared their cold beer and ice cream sandwiches with me.
What was your hardest day on the trail? The day I stepped on a ground hornet's nest in the Shenandoah National Park – I had to temporarily ditch my pack and ended up in the hospital.
Advice: Keep an open mind and leave your expectations behind – I don't know anybody who completed a thru hike and said, "It's just what I expected."
Favorite piece of gear: LEKI trekking poles
Base pack weight: 18 lbs. summer – 22 lbs. winter
Favorite trail food: "Thanksgiving Surprise," which consists of instant mashed potatoes, instant cream gravy, instant stuffing, a pouch of cooked chicken, and dried cranberries.
Go to the next hiker.


Photo by Chris Bennett



Nick "Grizzly" Matus, 26, of Charlotte, NC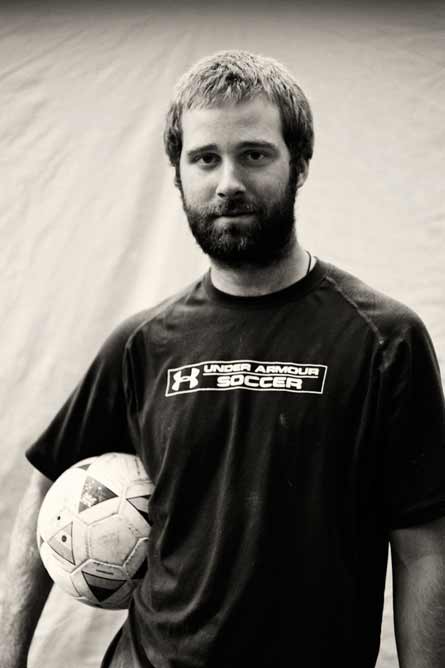 Best memory: In southern North Carolina, I was very ill and having a difficult time. In the darkest point, I was passed by a small group of hikers from the Tennessee Eastman Hiking & Canoeing Club. They noticed I was struggling so they ended up hiking with me the whole day, then took me to a hostel and bought me a dinner fit for a king. They did this for two days until I started to feel my energy return. Almost five months and 2,000 miles later, while I was reaching the peak of the second-to-last mountain, I experienced my first full view of the final climb up Mt. Katahdin. Sure enough, Pam and Ellie, two of the three hikers that took me under their wings, were resting at the top of the mountain taking in that same view. Life on the trail was filled with unexplainable coincidences, but this one sure took the cake.
What was your best day on the Trail? Everyday. Imagine for a moment not having an alarm or even a need for keeping time. Imagine not having a schedule, an appointment to make, or a deadline to meet. For 171 days in 2006 I didn't watch TV or talk on a phone. If I wanted entertainment I shared stories around a campsite about a bear encounter or a falling tree (which makes an awful amount of sound) or I would sit on top of a mountain watching a sunset and then wait for the stars to fill the sky. If I wanted a glass of water I would walk to a crystal clear spring and drink from the source. Sure there are ups and downs, but each day brought a feeling of true freedom and connection to the world that few get to experience.
What was your hardest day on the trail? Early in my trip I left Standing Bear Hostel, just after the Great Smokey Mountains, and headed towards Max Patch Bald and encountered a steady rain. That rain turned into freezing rain, then sleet, and then snow. Everything I had turned to a block of ice, beard included, so I became determined to make it over Max Patch and Bluff Mountain and push all the way to Hot Springs, NC. After 33.4 miles and 14.5 hours of bitter cold and physical punishment, I made it to Elmer's Hostel in Hot Springs and was treated to a warm brownie, hot chocolate, dry clothes, and a well deserved day off the trail. It was one of the hardest and yet most rewarding days that I had on my hike.
Advice: Fundamentally you must allow yourself to adjust your level of comfort to what the trail allows, not to what you expect. When things are going good cherish those moments, and when things are going bad step back and assess what you are being taught. Either way just keep going forward.
Best piece of Gear: Tarptent… mine was essentially what they call the Contrail.
Base pack weight: 35 lbs. in the winter and 18 lbs. in the summer.
Favorite trail food: Anything left out by trail angels, whether it was a soft drink left in a cold mountain stream or a hot dog prepared by a local scout troop. Unexpected kindness made the most simple foods taste like a 5-star meal.
Return to the beginning.