Appalachian Trail: NY 17A to NY 17
This 11-miler traverses four mountains and passes the faded remains of settlements and iron mines. Along the way, you'll skirt the base of Fitzgerald Falls.
Heading out the door? Read this article on the new Outside+ app available now on iOS devices for members! Download the app.
Shelters: Wildcat Shelter; sleeps 8.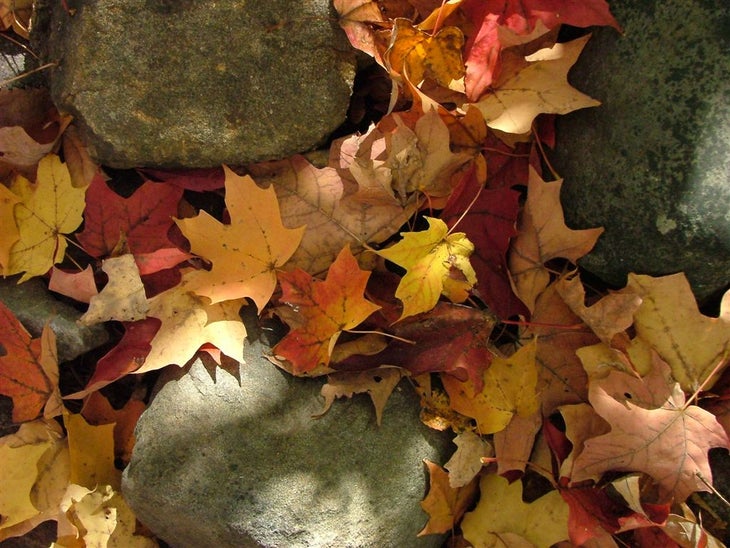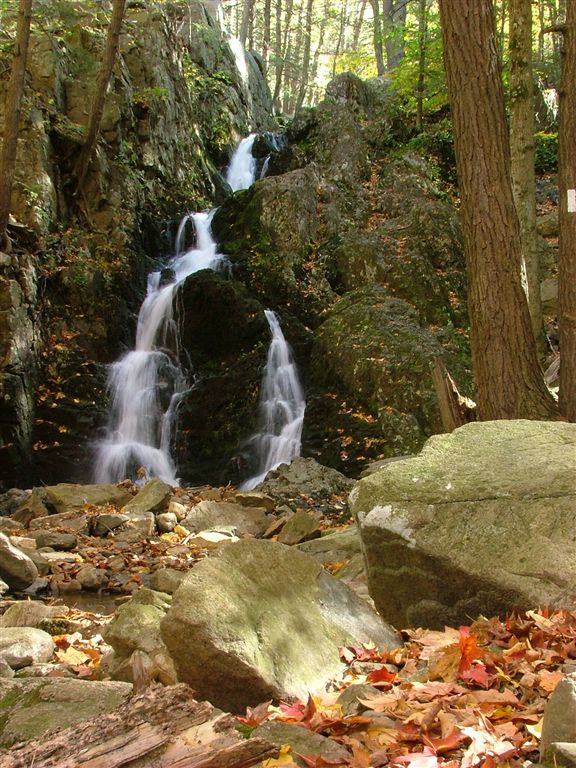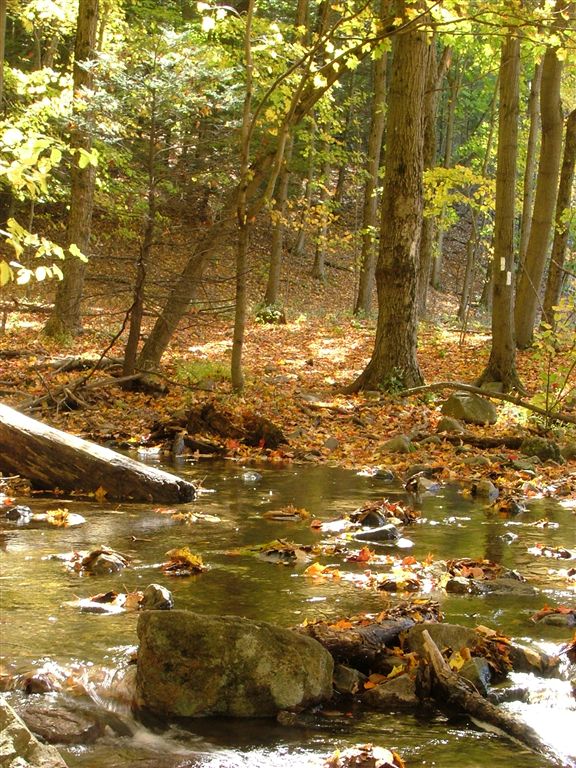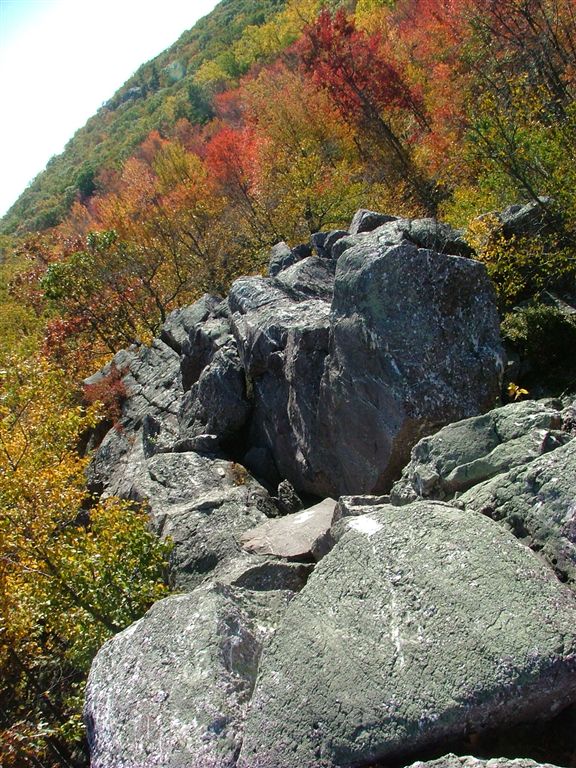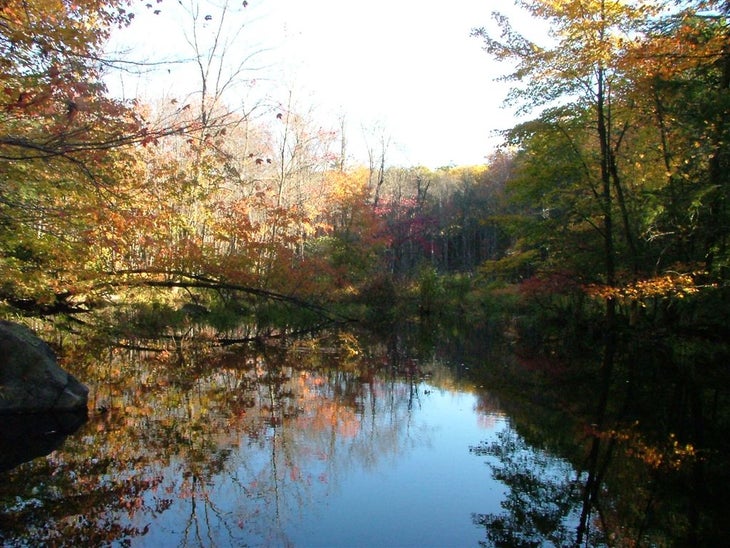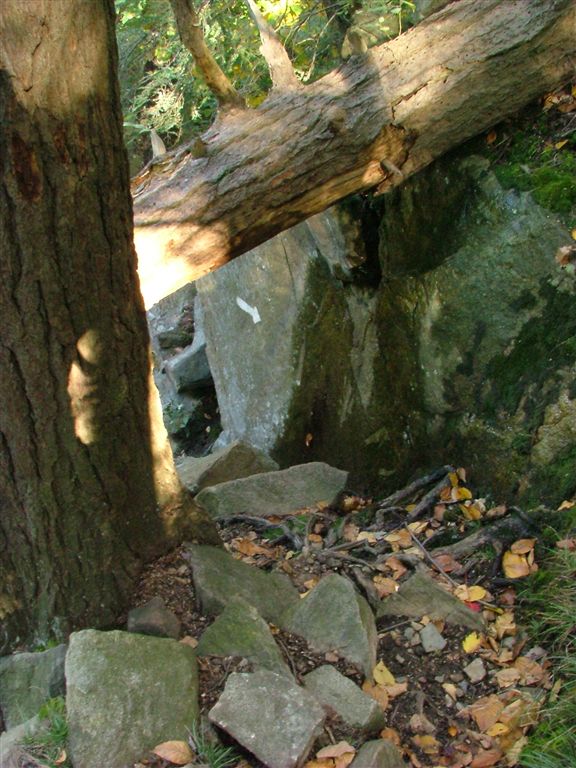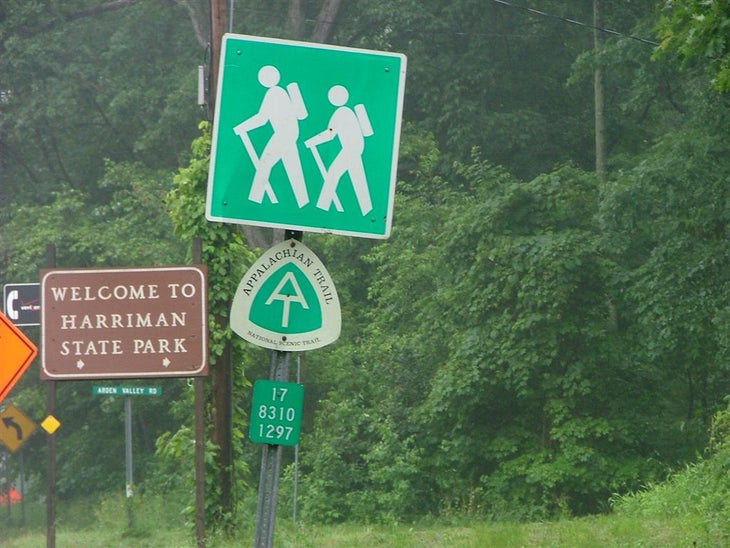 Trail Facts
Waypoints
WPT020
Location: 41.2702484, -74.2120667
Small stream from Kloibers Pond
WPT027
Location: 41.269001, -74.2446671
Small stream parallels trail; rock fences; abondoned settlement
WPT032
Location: 41.2726326, -74.2527161
Campsite (only in designated areas)
WPT011
Location: 41.2653656, -74.1969681
Views
WPT026
Location: 41.2692833, -74.2340164
Blue-blazed Highlands Trail (register box)
WPT044
Location: 41.2588997, -74.2737503
Eastern Pinnacles, a rocky outcropping with views; blue-blazes lead around rocks
ZZZ048
Location: 41.2440948, -74.2865219
Turn R @ Continental Rd. and then cross NY 17A. Ice cream .1 mi. to the W; water available. Blue blazes lead 50 ft. N of 17A to hawkwatch and viewpoint
WPT010
Location: 41.2661819, -74.1938477
East Mombasha Road
WPT019
Location: 41.2693176, -74.2078476
Tiny stream near 15-foot-tall rock shelf
WPT002
Location: 41.2720184, -74.1649857
Blue-blazed Sapphire Trail
WPT034
Location: 41.2736816, -74.2542496
Lakes Road
WPT006
Location: 41.2700653, -74.1812668
Leave Orange Turnpike as AT turns E
WPT035
Location: 41.2776337, -74.2615967
Highlands Trail turns W, AT east
WPT041
Location: 41.2638321, -74.27005
Views from Cat Rocks. Blue blaze around during inclement weather
WPT009
Location: 41.2637482, -74.1922531
Cross bridge over inlet stream to Little Dam Lake
WPT022
Location: 41.2700996, -74.2146988
West Mombasha Rd.
WPT031
Location: 41.2709999, -74.2514648
AT turns W across stream
WPT036
Location: 41.2673492, -74.2674179
Trail to shelter
ZZZ001
Location: 41.2671509, -74.1590195
NY 17 and Arden Rd. intersection
WPT028
Location: 41.2691154, -74.2497025
Gravel road; stream
WPT005
Location: 41.271534, -74.1801682
Valley views to the W
WPT038
Location: 41.2682838, -74.2678833
Wildcat Shelter
WPT046
Location: 41.2530823, -74.2804184
Gas pipe
DSCF0375
Location: 41.2701836, -74.2141037
DSCF0384
Location: 41.2709351, -74.2512131
DSCF0408
Location: 41.2719841, -74.2521667
DSCF0417
Location: 41.2724152, -74.2529144
DSCF0424
Location: 41.2634506, -74.2702026
DSCF0369
Location: 41.2637329, -74.1922302
DSCF0371
Location: 41.2651329, -74.1979523
DSCF5804
Location: 41.2671509, -74.1590195