Appalachian Trail: Notch Road to VT 9
Earmark a long weekend for this 20.9-miler that connects Massachusetts to Vermont. Highlights include: sweet lookout views and a walk on The Long Trail--the country's first long--distance trail.
Heading out the door? Read this article on the new Outside+ app available now on iOS devices for members! Download the app.
Shelters: Wilbur Clearing Lean-to, sleeps 8. Seth Warner Shelter; sleeps 8. Congdon Shelter; sleeps 8.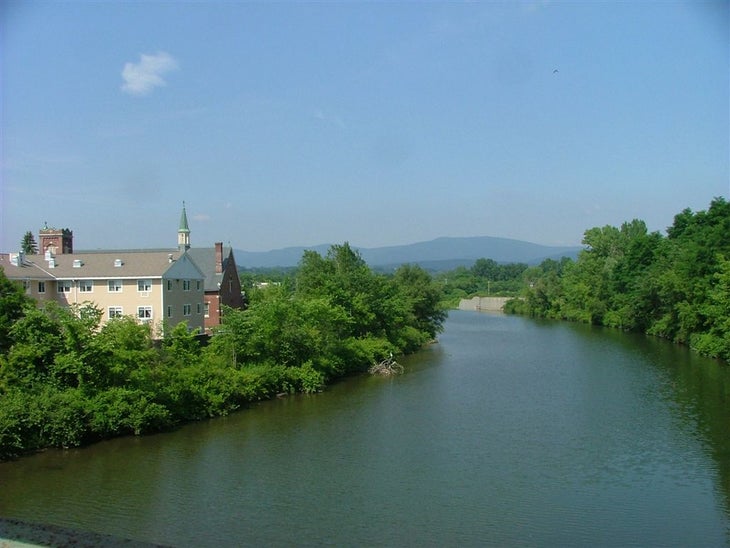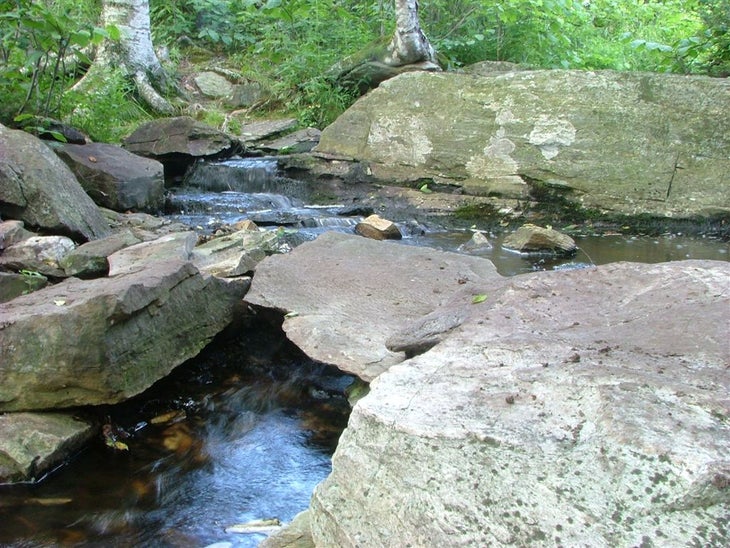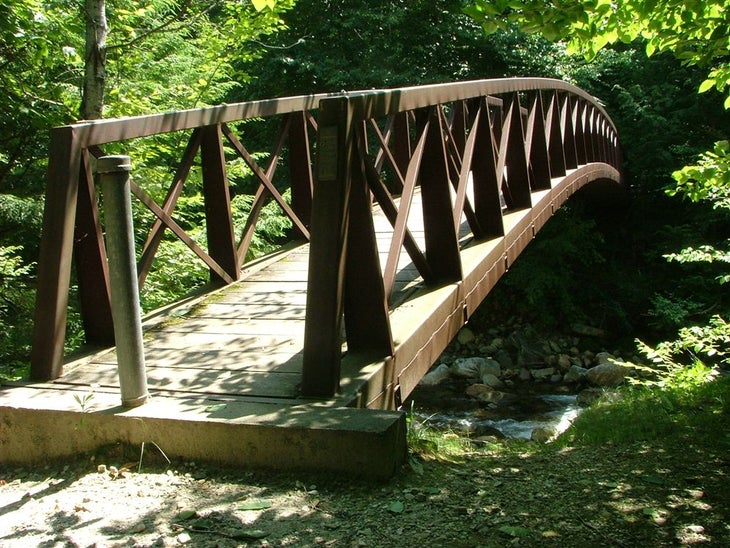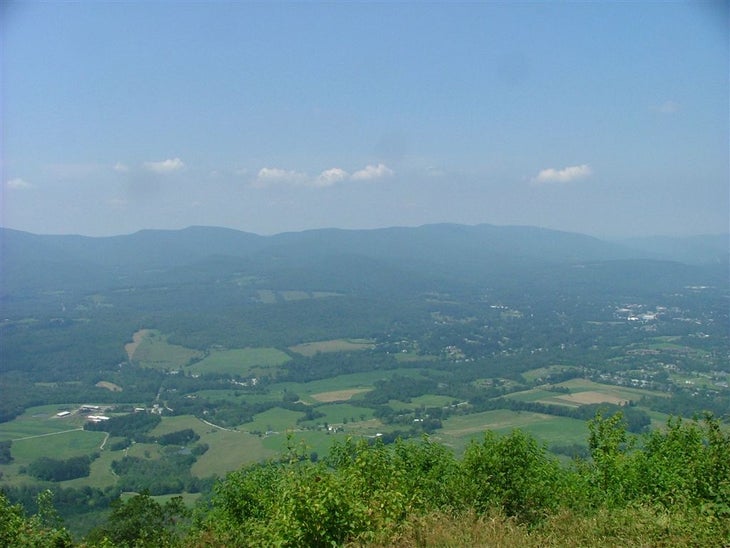 Trail Facts
Waypoints
WPT020
Location: 42.6874504089356, -73.1600036621094
Pattison Rd.
WPT004
Location: 42.7842674255371, -73.1235809326172
Ed's Spring
WPT002
Location: 42.8501663208008, -73.1185836791992
Dirt road
WPT017
Location: 42.8407173156738, -73.1129150390625
Doubletrack
WPT006
Location: 42.7175674438477, -73.1518173217774
Sherman Brook Campsite
WPT008
Location: 42.7250823974609, -73.1558990478516
Bad weather bypass trail to the W
WPT003
Location: 42.8540840148926, -73.1275024414062
Doubletrack
WPT004
Location: 42.8585014343262, -73.1302337646484
Doubletrack
WPT005
Location: 42.8641166687012, -73.1309356689453
Doubletrack
WPT010
Location: 42.7261848449707, -73.1585464477539
Bad weather bypass trail to the W rejoins the AT
WPT009
Location: 42.801082611084, -73.1175994873047
Swamp to the E
WPT002
Location: 42.6997985839844, -73.1560363769531
North Adams, MA. Cross MA 2, then a footbridge. Follow the white blazes E on Massachusetts Ave. for .15 mi. before turning W (L) up the mountain along Sherman Brook
WPT030
Location: 42.6709327697754, -73.1688003540039
Bernard Farm Trail to parking; trail to lean-to
WPT006
Location: 42.871150970459, -73.1324691772461
Harmon Hill
WPT013
Location: 42.7293167114258, -73.1596832275391
Blue-blazed '98 Trail
WPT018
Location: 42.6725997924805, -73.1739501953125
Mt. Prospect Trail; great views N
ZZZ029
Location: 42.6708679199219, -73.1675796508789
Cross Notch Rd. (head S to access parking area)
WPT007
Location: 42.7196655273438, -73.1517181396484
Side trail to Sherman Brook Campsite
WPT003
Location: 42.7022323608398, -73.1522827148438
AT re-enters woods
WPT011
Location: 42.7272987365723, -73.1609649658203
Pine Cobble Trail to the W
WPT002
Location: 42.7740173339844, -73.1331329345703
Powerline
WPT005
Location: 42.7871513366699, -73.1221008300781
View to the WSW
WPT004
Location: 42.704948425293, -73.1507034301758
Power line
WPT001
Location: 42.7720413208008, -73.1369247436524
Seth Warner Lean-to
WPT021
Location: 42.6934013366699, -73.1572341918945
AT follows Phelps Ave., heading N
WPT014
Location: 42.7440490722656, -73.1557998657226
VT-MA state line. Long Trail southern terminus
WPT014
Location: 42.833667755127, -73.1238861083984
Stream from swamp
WPT031
Location: 42.6679344177246, -73.1701202392578
Wilbur Clearing Lean-to: This shelter may be difficult to find. When you reach a sign indicating the direction of the shelter, turn R and head 100 ft. downhill. Shelter is to the L of privy
WPT012
Location: 42.8276176452637, -73.1238861083984
Gravel road
WPT003
Location: 42.7748832702637, -73.1331481933594
County road
WPT017
Location: 42.6696815490723, -73.1715698242188
Money Brook Trail to Wilbur Clearing Lean-to
WPT013
Location: 42.828483581543, -73.1244354248047
Stream
WPT005
Location: 42.7172164916992, -73.1505813598633
Pete's Spring
WPT010
Location: 42.8065185546875, -73.1165313720703
Stream
WPT015
Location: 42.7690200805664, -73.137077331543
Gravel road
DSCF6821
Location: 42.7007675170898, -73.1554336547852
DSCF6855
Location: 42.8016815185547, -73.1174697875976
DSCF6870
Location: 42.8843994140625, -73.1154861450195
DSCF6816
Location: 42.672550201416, -73.1738815307617