Appalachian Trail: Newfound Gap to Davenport Gap
This 30.3-miler in the Great Smokies leads to picturesque panoramas including Charles Bunion, a popular 5,736-foot bald.
Heading out the door? Read this article on the new Outside+ app available now on iOS devices for members! Download the app.
Shelters: Icewater Spring Shelter: sleeps 12; privy. Pecks Corner Shelter: sleeps 12; privy. Tri-Corner Knob Shelter: sleeps 12; privy. Cosby Knob Shelter: sleeps 12; privy. Davenport Gap Shelter: sleeps 12; no privy.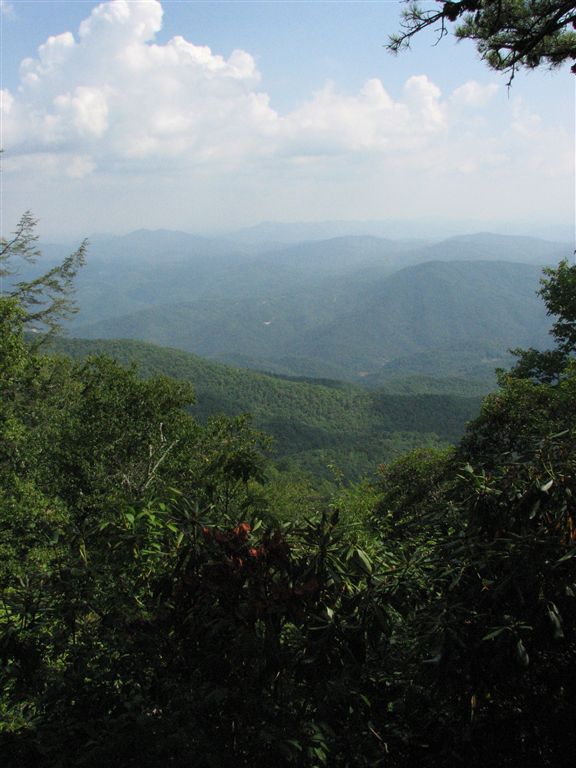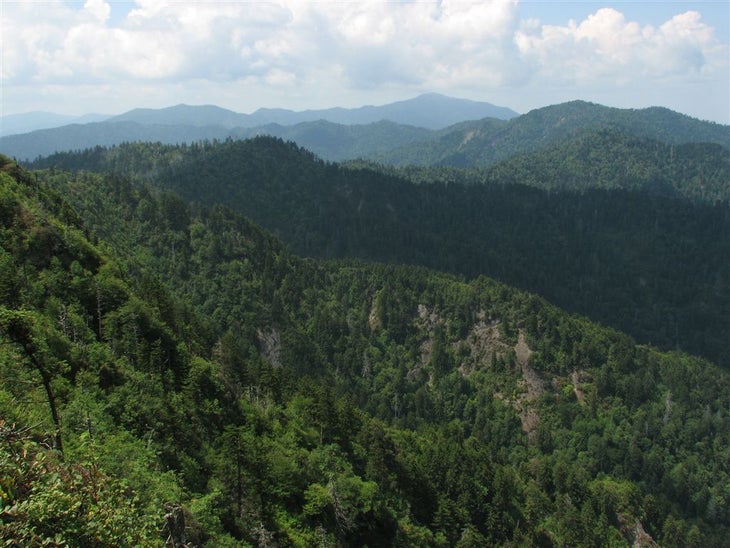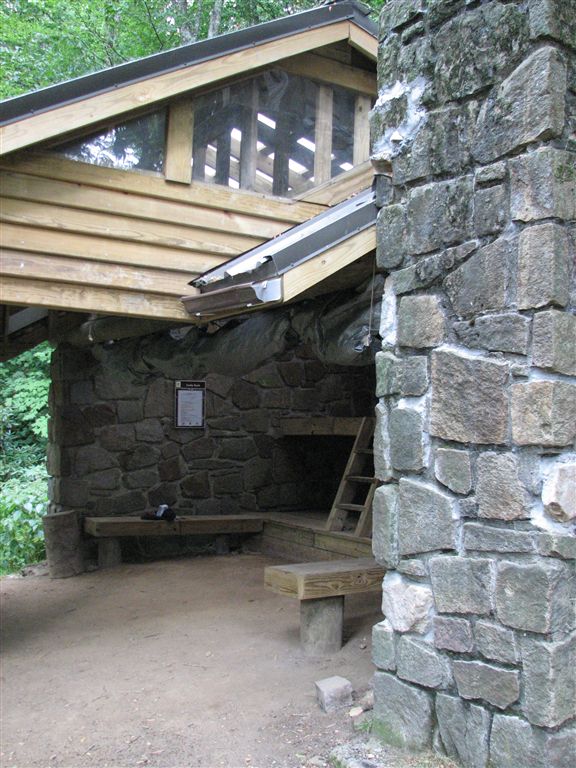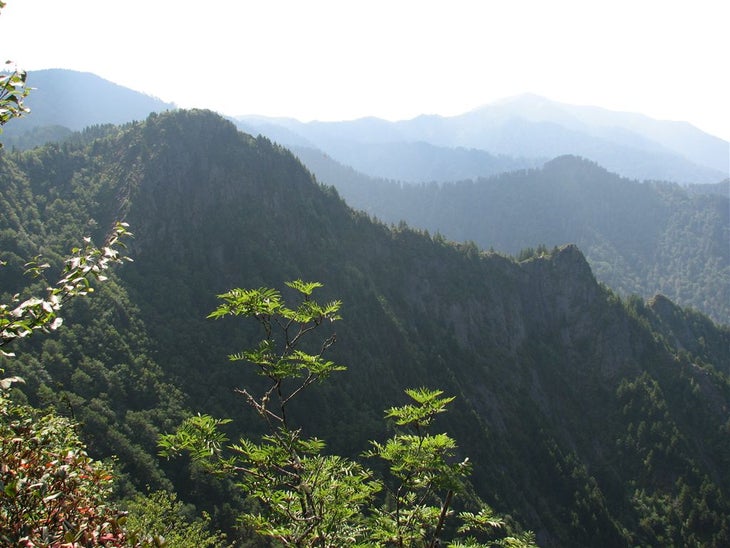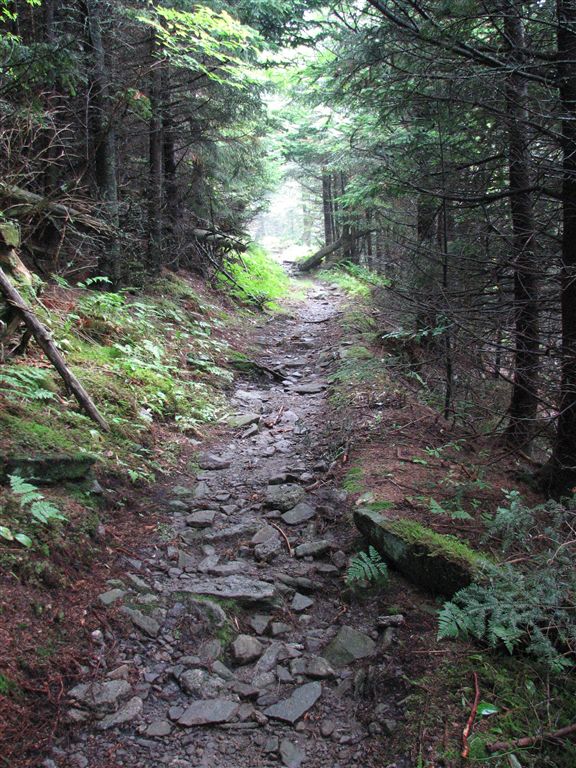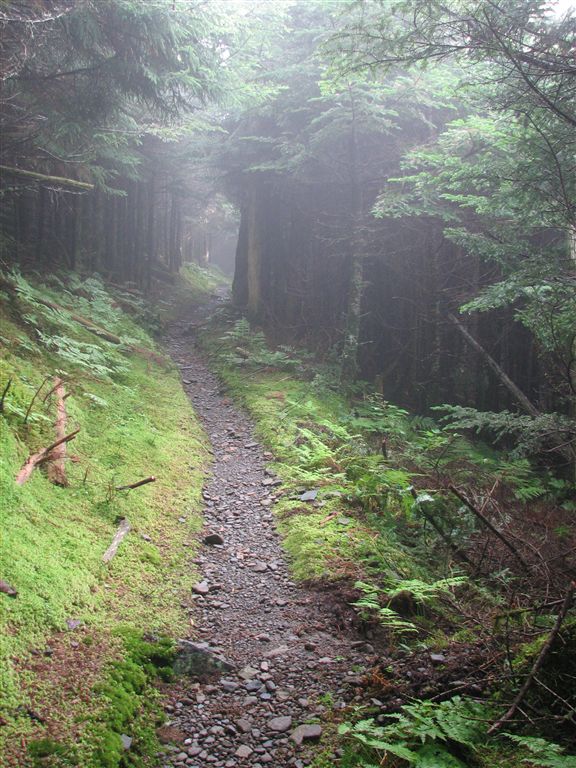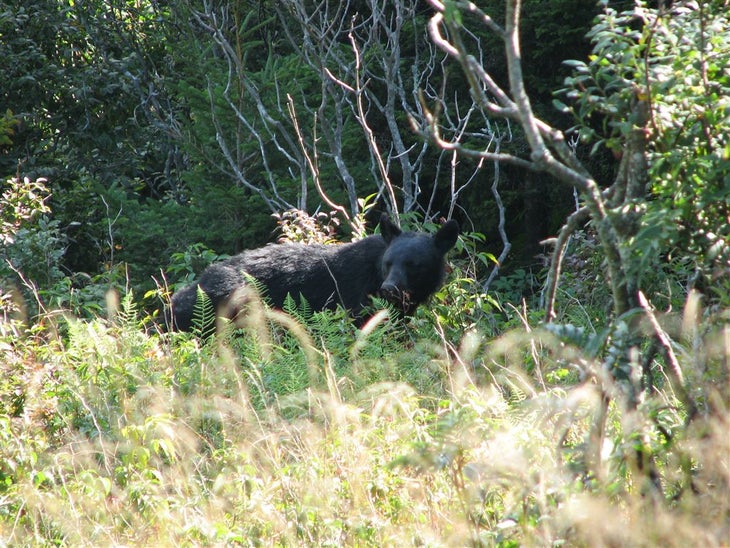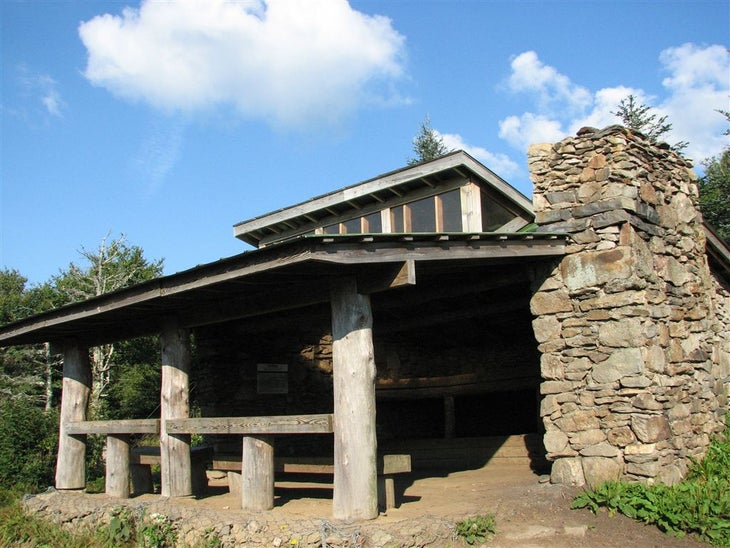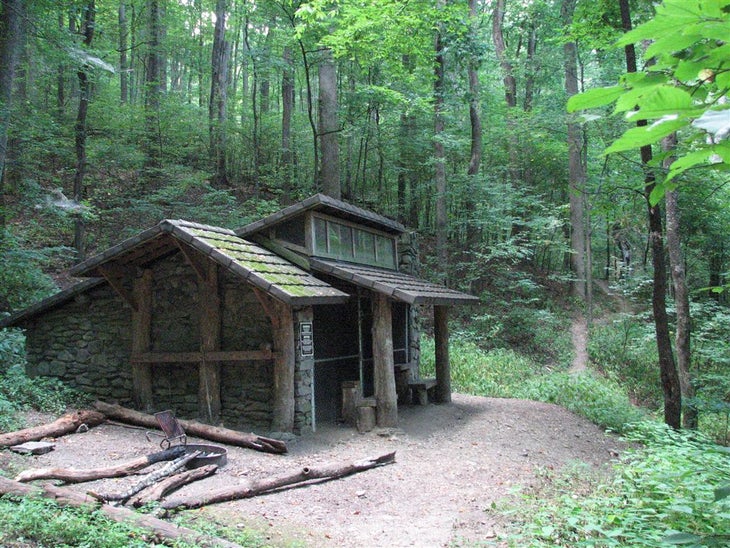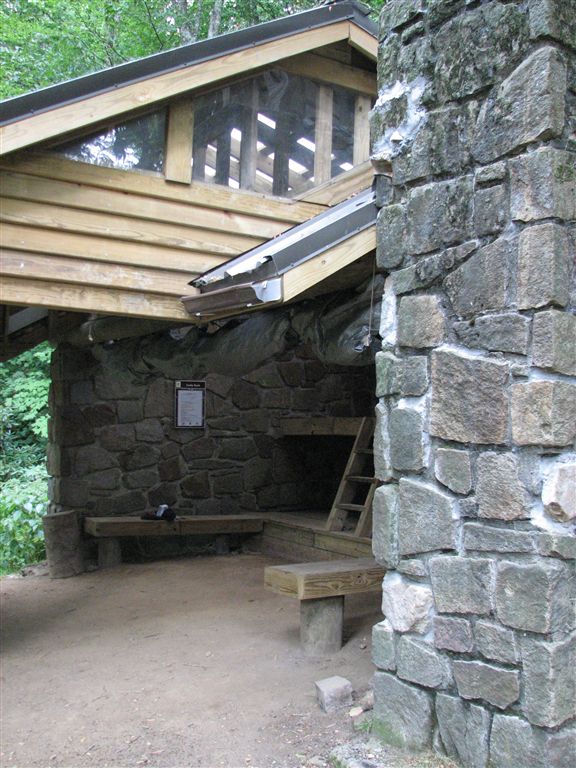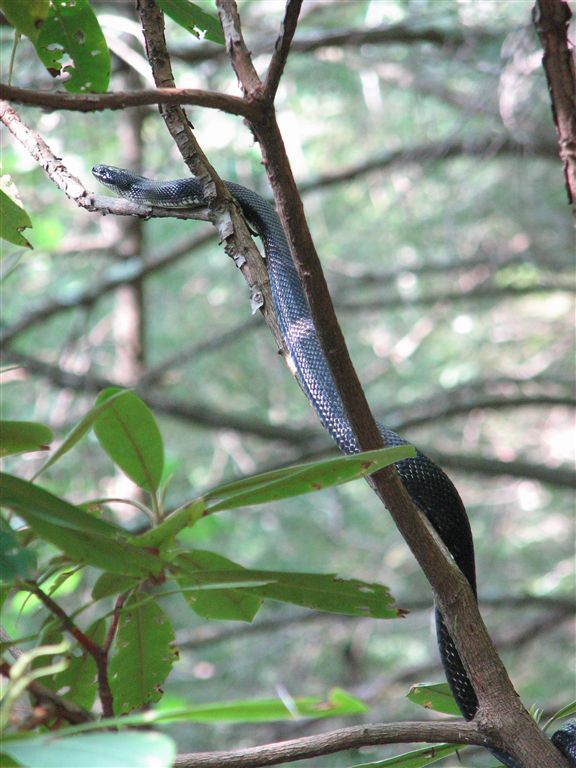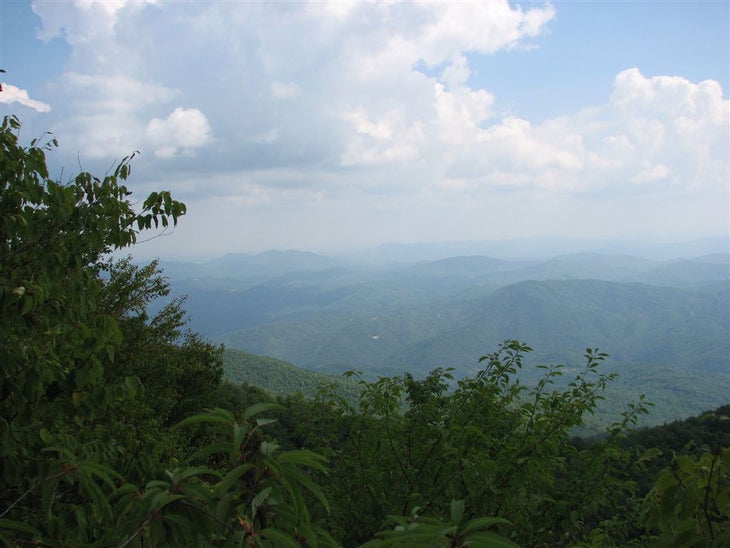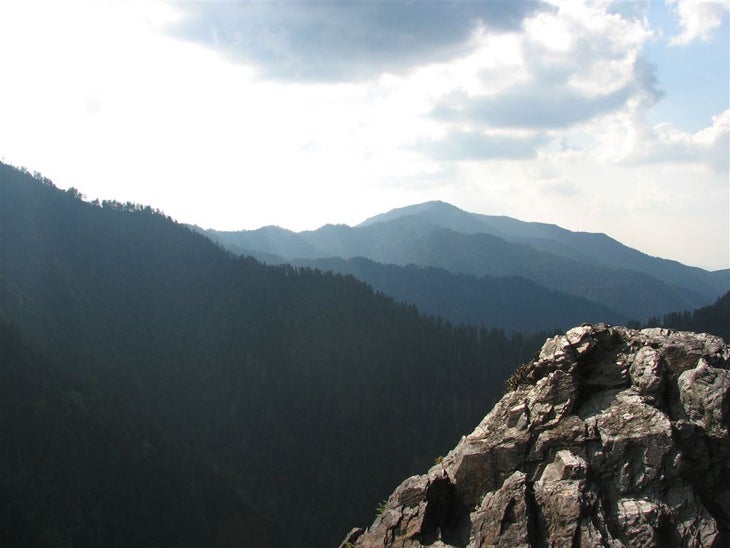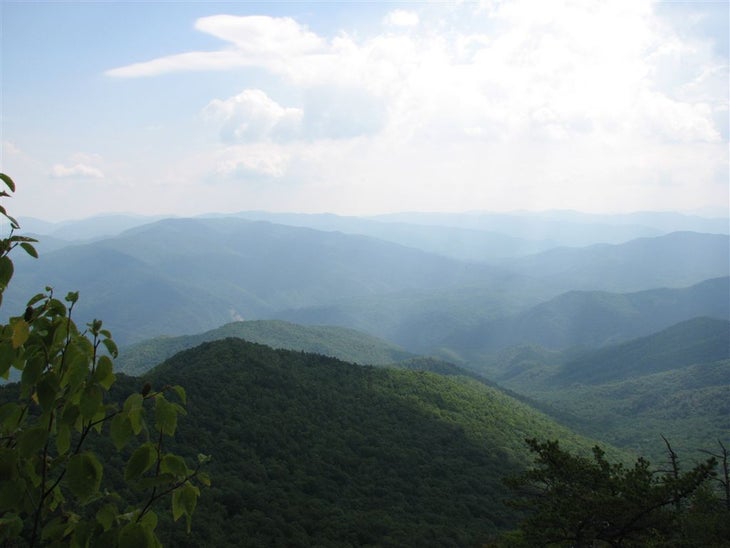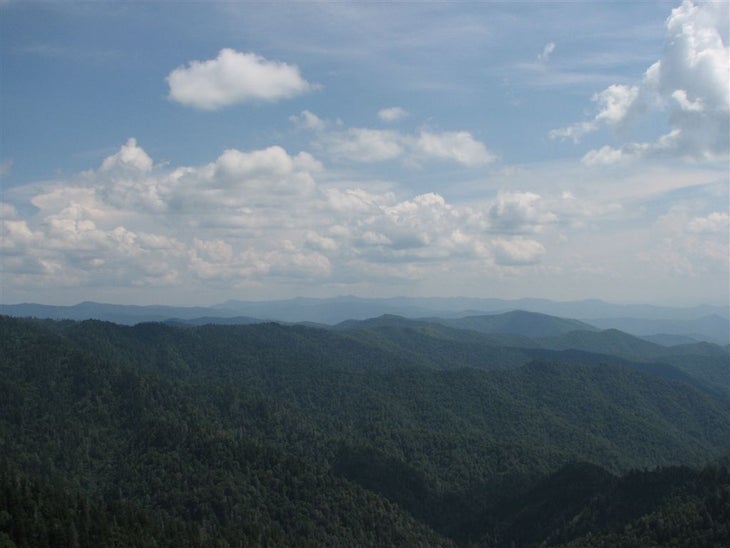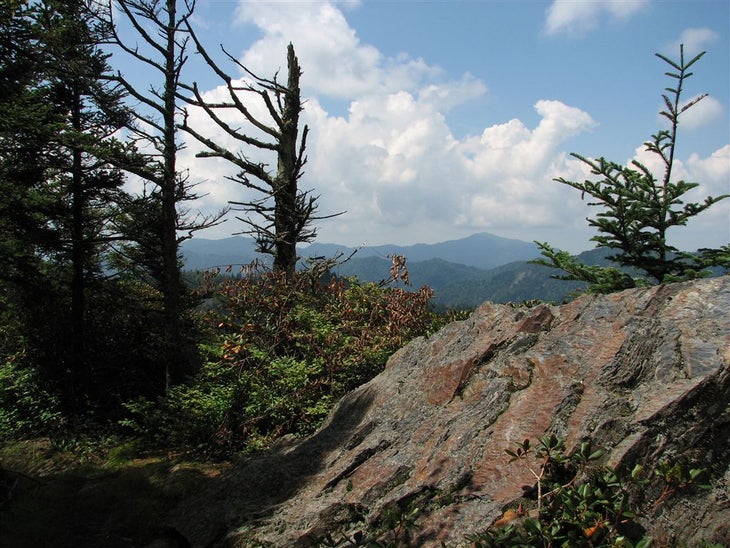 Trail Facts
Waypoints
WPT031
Location: 35.721001, -83.248352
Views to the SE
WPT013
Location: 35.662315, -83.320885
Bradley's view; cliff views to the SW of valley
WPT023
Location: 35.726299, -83.218246
AT traverses around Camel Hump Knob
WPT005
Location: 35.669235, -83.291382
Copper Gap
WPT008
Location: 35.7621, -83.1576
Big view to the E
WPT022
Location: 35.641602, -83.365387
Views to the NW
WPT004
Location: 35.688534, -83.268181
Views to the NW
WPT016
Location: 35.662266, -83.34375
Views to the E
WPT009
Location: 35.655334, -83.30822
Hughes Ridge Trail to the E; .4 mi. to Peck's Shelter (no horse shelter)
WPT026
Location: 35.724449, -83.215187
Oil barrel to the W 10 ft.
WPT015
Location: 35.663883, -83.338982
Near Laurel top
WPT027
Location: 35.726784, -83.237968
Snake Den Ridge Trail to the W
WPT008
Location: 35.659649, -83.2957
Views to the W; knife edge
WPT014
Location: 35.664268, -83.337151
Grand views of valley to the SSE and Pecks Corner. Look back to see AT route along ridgetop
WPT010
Location: 35.760517, -83.161736
Spring (puddle)
ZZZ013
Location: 35.611183, -83.425285
US 441; Newfound Gap; parking; bathrooms; water; view
WPT001
Location: 35.629826, -83.386261
Icewater Spring Shelter
WPT015
Location: 35.737499, -83.181282
Low Gap Trail; Low Gap
WPT007
Location: 35.661499, -83.294334
View of Eagle Rocks
WPT021
Location: 35.725883, -83.204865
Camel Gap. Camel Gap Trail to the E
WPT018
Location: 35.728466, -83.181831
Cosby Knob Shelter
WPT020
Location: 35.728249, -83.193817
Bear cub sighting
WPT012
Location: 35.657135, -83.315933
Views to the SW; cross scree field; open
WPT037
Location: 35.702885, -83.259735
Views to the SSE of Tricorner Knob
WPT011
Location: 35.757168, -83.165382
Mt. Cammerer Trail; .6 mi. to lookout tower
WPT017
Location: 35.728802, -83.182251
Trail to shelter
WPT006
Location: 35.765301, -83.144135
Lower Mt. Cammerer Trail to the W
WPT017
Location: 35.660717, -83.350151
Views to the NNW of foothills and flats
WPT031
Location: 35.630348, -83.386551
Icewater Spring (piped)
WPT003
Location: 35.68594, -83.269577
Traverse Mt. Chapman's E slopes
WPT032
Location: 35.720665, -83.249084
Views of Old Black and Mt. Guyot
WPT039
Location: 35.69445, -83.256714
Hitching post
WPT041
Location: 35.69389, -83.256607
Tricorner Knob Shelter
WPT016
Location: 35.730782, -83.182281
Tiny spring
WPT034
Location: 35.7197, -83.251404
Open
WPT035
Location: 35.715618, -83.256554
Views to the NW
WPT029
Location: 35.725899, -83.241348
Sweet smells through spruce forest
WPT002
Location: 35.629982, -83.386536
Trail to shelter
WPT038
Location: 35.694649, -83.256569
Balsam Mountain Trail to the E
WPT019
Location: 35.646217, -83.360115
Porter Gap
WPT006
Location: 35.661766, -83.293968
Views to the NW of valley
WPT026
Location: 35.637299, -83.37558
Side trail leads W to view; warning sign
WPT027
Location: 35.636883, -83.376732
Side trail leads W to Charlies Bunion
WPT036
Location: 35.710068, -83.254066
Spring
WPT025
Location: 35.638416, -83.372101
Views to the WSW of valley; open; bear sighting
WPT028
Location: 35.726601, -83.240135
Plane crash debris
WPT030
Location: 35.721634, -83.246315
Views to the SW; Old Black and Mt. Guyot
WPT007
Location: 35.764816, -83.156998
Views to the N
WPT040
Location: 35.693802, -83.257187
Trail to shelter
WPT003
Location: 35.628834, -83.39045
The Boulevard Trail to the W to Mt. LeConte
WPT005
Location: 35.766602, -83.134514
Pack animal trail; gentle
WPT004
Location: 35.621967, -83.399117
Views to the SSW; Clingmans to the R
WPT004
Location: 35.767418, -83.133385
Chestnut Branch Branch Trail to the E
WPT013
Location: 35.748901, -83.169449
Sunup Knob
WPT021
Location: 35.644466, -83.361832
The Sawteeth
WPT010
Location: 35.654068, -83.30928
Possible spring
WPT018
Location: 35.657284, -83.353935
False Gap
WPT009
Location: 35.761032, -83.161003
Small spring
WPT023
Location: 35.640068, -83.366653
Views to the W of Sawteeth
WPT019
Location: 35.729149, -83.190804
Ross Knob
WPT011
Location: 35.653984, -83.310852
Views to the SW
WPT029
Location: 35.634785, -83.381401
View
WPT024
Location: 35.638248, -83.369019
Dry Sluice Gap Trail to the E
WPT033
Location: 35.7201, -83.250465
Views to the E of valley
WPT020
Location: 35.645733, -83.360786
Views to the NW of valley
WPT005
Location: 35.6213, -83.403603
Sweat Heifer Creek Trail to the E
WPT028
Location: 35.637402, -83.376564
Charlies Bunion to the NE
WPT022
Location: 35.725552, -83.20752
Views to the S
WPT002
Location: 35.769382, -83.122482
Trail to shelter
WPT016
Location: 35.769333, -83.123047
Davenport Gap Shelter
WPT015
Location: 35.769218, -83.122116
Side trail leads W to shelter
WPT014
Location: 35.77055, -83.111099
Davenport Gap; TN 32; NC 84; E boundary of Great Smoky Mountain NP
IMG_4013
Location: 35.764648, -83.158386
IMG_4300
Location: 35.659618, -83.2957
IMG_4076
Location: 35.728466, -83.181847
IMG_4393
Location: 35.639668, -83.366982
IMG_4153
Location: 35.723068, -83.243568
IMG_4208
Location: 35.708099, -83.257416
IMG_4405
Location: 35.638416, -83.372299
IMG_4537
Location: 35.630001, -83.386665
IMG_3972
Location: 35.769333, -83.123016
IMG_4076
Location: 35.728466, -83.181847
IMG_4000
Location: 35.764099, -83.156082
IMG_4276
Location: 35.680302, -83.273048
STA_4040
Location: 35.762085, -83.157967
STF_4439
Location: 35.636368, -83.377037
STC_4042
Location: 35.762066, -83.15815
STD_4348
Location: 35.664116, -83.337418
STA_4303
Location: 35.659367, -83.295952