Appalachian Trail: Mount Greylock Hike
Hit this 15-mile out-and-back on the Appalachian Trail via train and bus for sprawling views and Massachusetts' high point.
Heading out the door? Read this article on the new Outside+ app available now on iOS devices for members! Download the app.
Mapped by Jeff Chow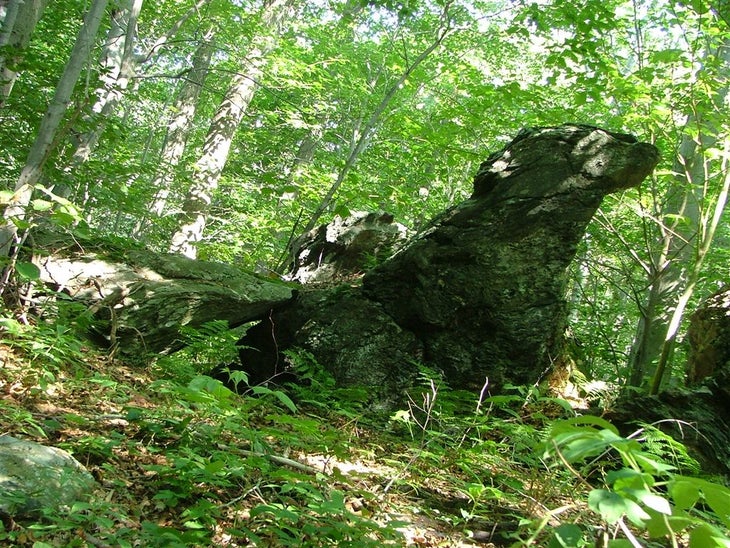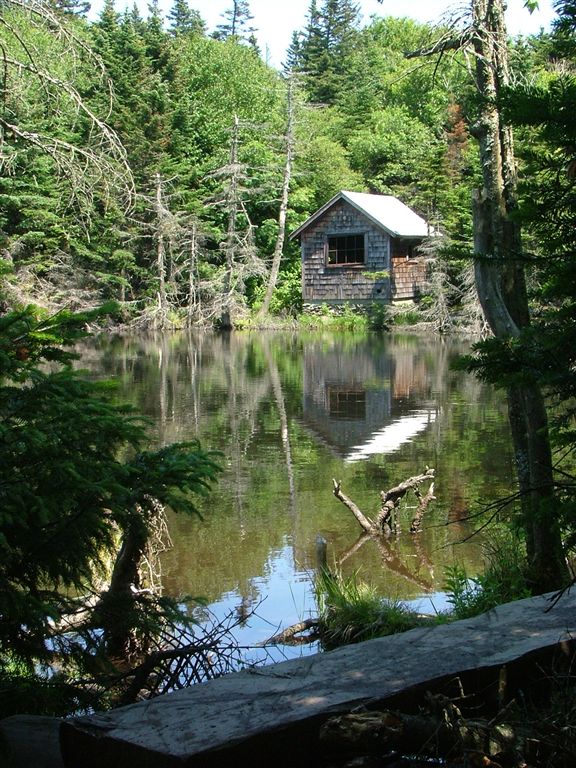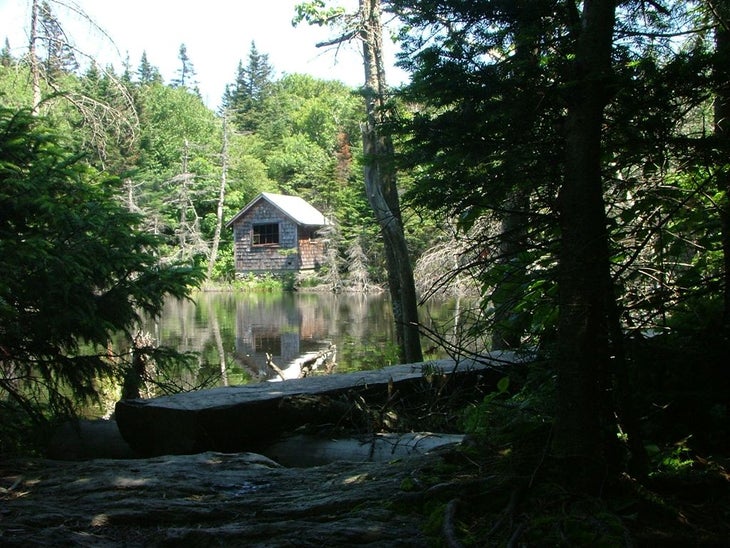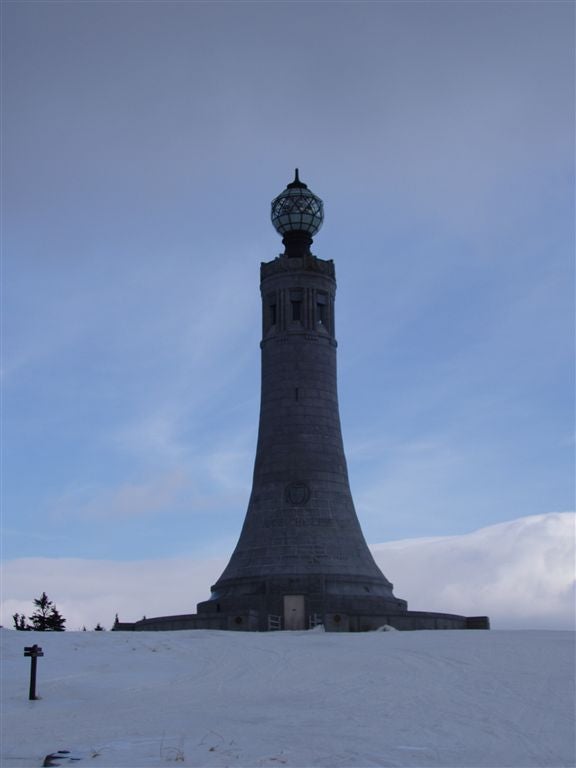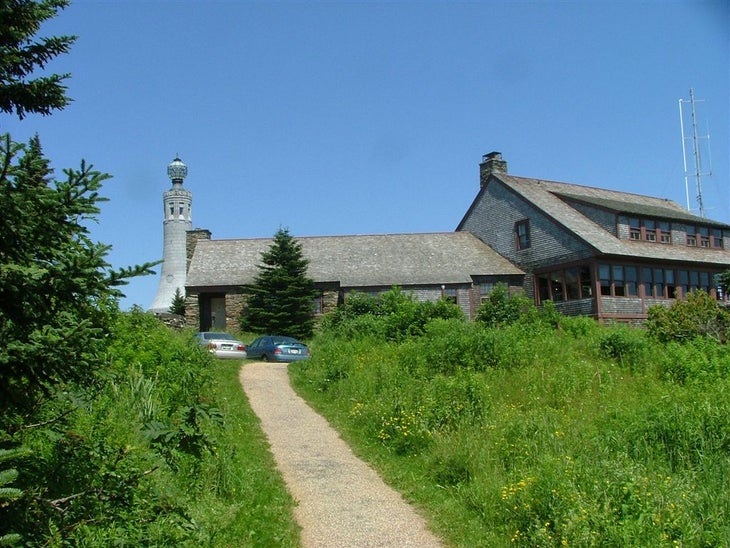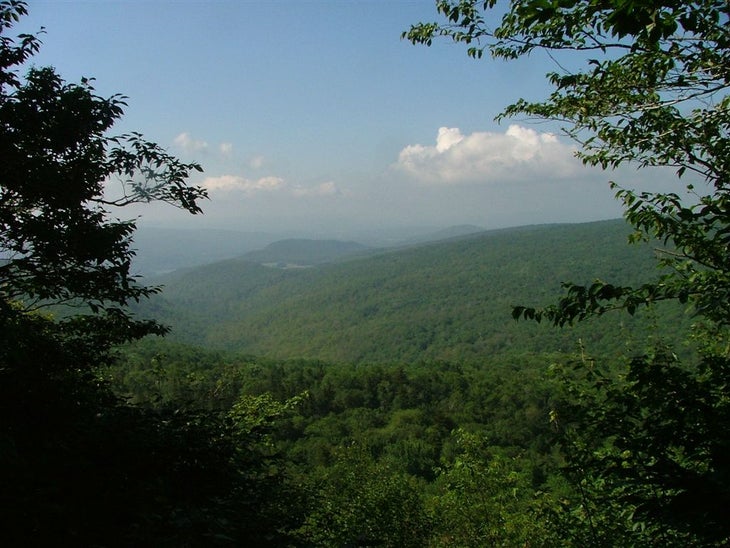 Trail Facts
Waypoints
APT001
Location: 42.562084197998, -73.15771484375
From bus stop, walk N up School St. In .2 mi., turn L onto Appalachian Trail (across from Fisk St.); follow dirt path
APT002
Location: 42.5675849914551, -73.1592636108398
Cross North St., reconnect with AT, and begin mild ascent N, weaving in and out of woods
APT003
Location: 42.5757637023926, -73.1643295288086
Cross Outlook Ave., enter Mt. Greylock State Reservation; continue W
APT004
Location: 42.5782928466797, -73.1777496337891
AT curves R for steep climb N above Kitchen Creek; northern hardwoods provide refreshing shade
APT005
Location: 42.5984497070312, -73.1776809692383
Stay straight @ 4-way with Old Adams Rd. In .3 mi., pass rock shaped like a falcon's head; lush ferns cushion trail
APT006
Location: 42.6051330566406, -73.1834487915039
Look S for glimpse of verdant Berkshires. In .2 mi., straight @ 3-way with 500-ft. spur to Mark Noepel Shelter (room for 12)
APT007
Location: 42.6124153137207, -73.191047668457
Keep straight @ 3-way with Jones Nose Trail; trail swings N for traverse across forested ridge of Saddle Ball Mtn.
APT008
Location: 42.6309661865234, -73.1780853271484
Bear R @ 4-way with Rockwell Rd. In .3 mi., continue straight (NE) on AT @ 6-way
APT009
Location: 42.6333656311035, -73.1728363037109
Straight @ 3-way with Hopper Trail. In 100 yds., curve around wooded pond, cozy hut nearby. Cross Notch Rd. in .1 mi.
APT010
Location: 42.6369171142578, -73.1681976318359
Bear R @ Y with Outlook Trail; pass radio tower, privies; summit is to NE
APT011
Location: 42.6373329162598, -73.1661376953125
Mt. Greylock (3,491 ft.): War memorial, views over Berkshire hills; backtrack
A falcon-shaped rock
Location: 42.599681854248, -73.1786422729492
©Jeff Chow
Reflection of hut in pond
Location: 42.6335945129394, -73.1728973388672
©Jeff Chow
Wooded Pond
Location: 42.6340255737305, -73.1720352172852
©Jeff Chow
War Memorial
Location: 42.6373329162598, -73.1657104492188
©Jeff Chow
Views of War Memorial
Location: 42.6369018554688, -73.1681518554688
©Jeff Chow
Wooded Landscapes
Location: 42.6049995422363, -73.1835250854492
©Jeff Chow