Appalachian Trail: Greenbrier State Park to Raven Rock Road
Trace the high brow of the Appalachians on this 12.3-mile segment past several campsites and overlooks--including Annapolis Rocks, a popular crag for climbers.
Heading out the door? Read this article on the new Outside+ app available now on iOS devices for members! Download the app.
Shelters: Pine Knob Shelter: sleeps 5; privy. Ensign Cowall Shelter: sleeps 8; privy.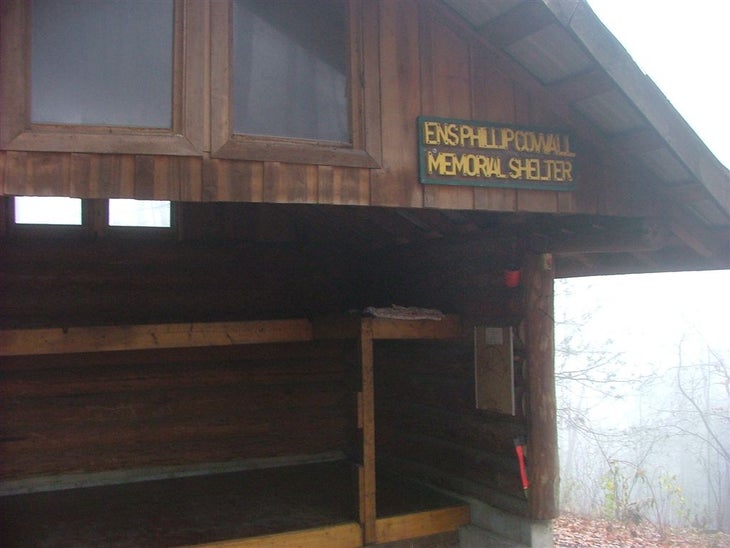 Trail Facts
Waypoints
WPT017
Location: 39.6315841674805, -77.5430297851562
Open space boundary
WPT012
Location: 39.6480331420898, -77.5393142700195
Rock stairs
WPT028
Location: 39.6154861450195, -77.5718231201172
Views to the E of countryside
WPT021
Location: 39.6308822631836, -77.5559310913086
Ensign Cowall Shelter
WPT033
Location: 39.5772819519043, -77.588752746582
Blue Blaze Thurston Griggs Trail to spring; 300 ft.
WPT018
Location: 39.6305160522461, -77.5519638061524
Caution: Loose rock
WPT014
Location: 39.6385498046875, -77.5407867431641
Field
WPT009
Location: 39.6528015136719, -77.5426177978516
Powerline
WPT026
Location: 39.6277008056641, -77.5659637451172
Rocky top
WPT041
Location: 39.5403327941894, -77.6025009155274
Trail to shelter
WPT022
Location: 39.6297492980957, -77.5575485229492
AT continues straight @ jct. with trail to spring
WPT037
Location: 39.5595512390137, -77.5955352783203
Blue blaze trail W to Annapolis Rock
WPT043
Location: 39.5376319885254, -77.604133605957
Trail to E
WPT042
Location: 39.5397338867188, -77.6032028198242
Telephone line
WPT035
Location: 39.5726013183594, -77.5964965820312
Black Rock view
WPT034
Location: 39.5769500732422, -77.5886535644531
Pogo Memorial Campsite
WPT007
Location: 39.66455078125, -77.5362091064453
PA 491 and Raven Rock Road
WPT023
Location: 39.6300506591797, -77.5587005615234
Blue blaze trail to the E; parking
WPT024
Location: 39.6300010681152, -77.5589370727539
MD 17; parking
WPT010
Location: 39.650749206543, -77.5421981811524
AT turns W
WPT036
Location: 39.568000793457, -77.5977630615234
Rocks
WPT030
Location: 39.5849990844727, -77.5827484130859
Trail to E
WPT019
Location: 39.6302490234375, -77.5528030395508
Powerline, pipeline
WPT040
Location: 39.5404243469238, -77.6009902954102
Trail to Pine Knob Shelter
WPT016
Location: 39.635082244873, -77.5420150756836
Open space
WPT008
Location: 39.6563148498535, -77.5386657714844
AT turns E; Warner Gap Hollow Rd
WPT011
Location: 39.6487159729004, -77.5404357910156
AT turns W
WPT039
Location: 39.5400543212891, -77.6005249023438
Blue blaze E
WPT020
Location: 39.630615234375, -77.5558471679688
Trail to shelter
WPT013
Location: 39.6477851867676, -77.5392684936524
Rock wall
WPT015
Location: 39.6371002197266, -77.5412139892578
MD 77
WPT032
Location: 39.5354347229004, -77.6035995483398
Parking; Greenbrier State Park
WPT032
Location: 39.5779647827148, -77.5885696411133
Trail to Pogo Memorial Campsite
WPT025
Location: 39.6280174255371, -77.5649032592774
Rocky Descent
WPT029
Location: 39.5885314941406, -77.5813140869141
Trail to W
WPT031
Location: 39.5789337158203, -77.5886001586914
Trail to W
WPT027
Location: 39.6156578063965, -77.5725631713867
Spur trail to the E leads to views
DSCF1559
Location: 39.6414833068848, -77.5397644042969
DSCF1562
Location: 39.6308517456055, -77.5559768676758