Appalachian Trail: Dickey Gap to Mount Rogers Headquarters
This 13.1-miler twists around several 3,400-foot peaks then dips into wooded valleys and traces an old narrow-gauge railroad route.
Heading out the door? Read this article on the new Outside+ app available now on iOS devices for members! Download the app.
Shelters: Trimpi Shelter; sleeps 8. Partnership Shelter; sleeps 16.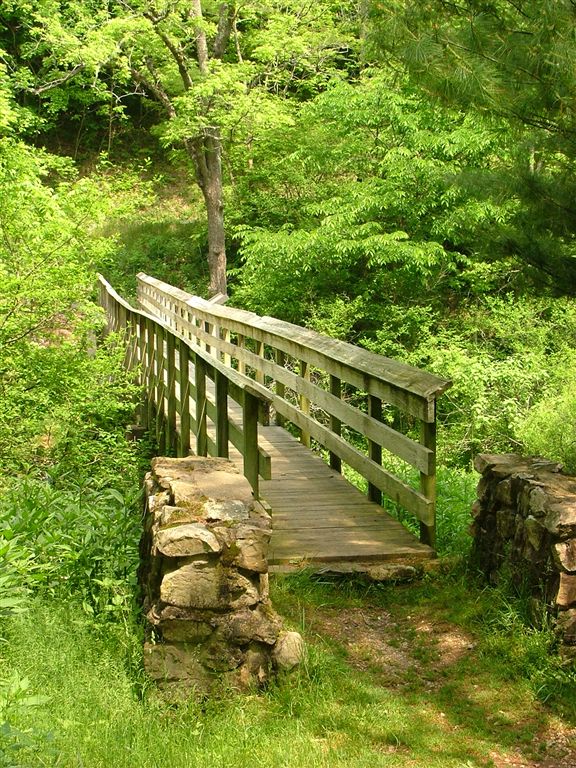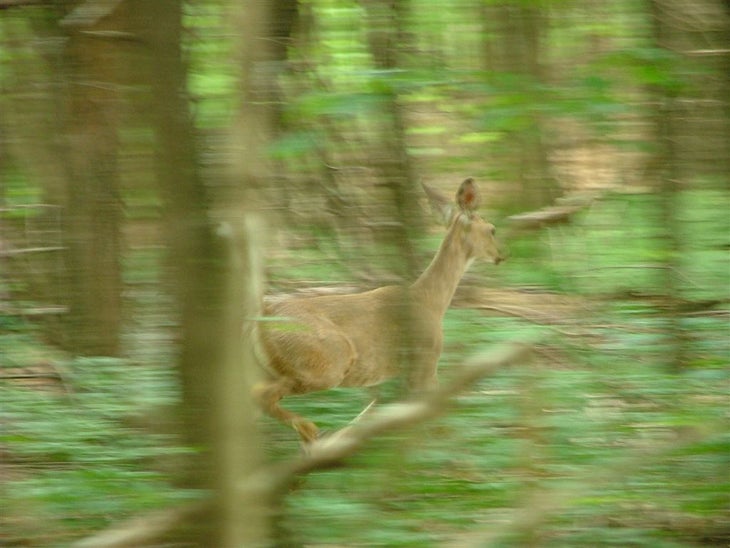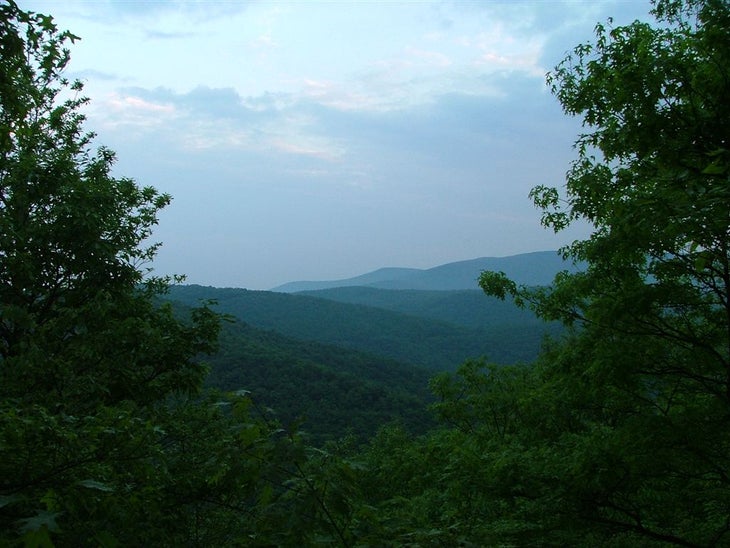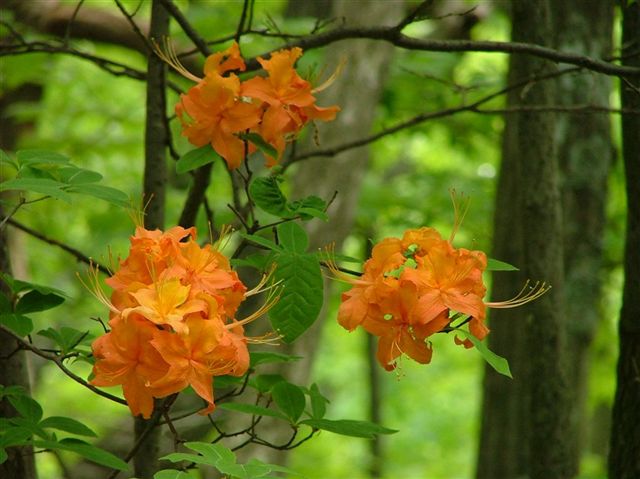 Trail Facts
Waypoints
WPT001
Location: 36.8095169, -81.4223328
Partnership Shelter: Big, beautiful, and new shelter with attached shower. Two floors and nearby visitor center. Can order pizza/Italian delivery from visitor center, 0.1 mi. away
WPT005
Location: 36.7537003, -81.4928818
AT turns E
WPT004
Location: 36.7204971, -81.4616013
AT
WPT011
Location: 36.7632179, -81.4930649
VA 670; small parking area (3 cars)
WPT022
Location: 36.7975159, -81.4522629
Telephone line
WPT026
Location: 36.8058319, -81.429184
AT veers W
WPT020
Location: 36.7867317, -81.4713516
AT veers E
WPT018
Location: 36.7815514, -81.4812012
AT turns E
WPT021
Location: 36.7949486, -81.455452
Boulder garden
WPT009
Location: 36.7295151, -81.4739685
Blue-blazed trail leads to tent site
WPT008
Location: 36.7617836, -81.492218
Stream
WPT024
Location: 36.8016815, -81.4406967
Stream
WPT003
Location: 36.7517319, -81.4883499
Stile; AT turns E
WPT025
Location: 36.803299, -81.4356842
Small stream crossing
WPT007
Location: 36.728035, -81.4630203
VA Highlands Horse Trail
WPT019
Location: 36.7866821, -81.4717331
VA 601 (gravel road)
WPT009
Location: 36.7624512, -81.4922485
Blue-blazed Slabtown Trail
WPT011
Location: 36.7328339, -81.4745331
Big tree
WPT006
Location: 36.7548676, -81.4917984
Stile
WPT004
Location: 36.7524986, -81.4898834
Meadow; valley views
WPT002
Location: 36.8100853, -81.422348
AT sidewalk
WPT006
Location: 36.7277336, -81.4624329
Hickory Ridge Trail
WPT010
Location: 36.7631989, -81.4928665
Bridge crossing over S. Fork Holston Fork River; register
WPT005
Location: 36.7205849, -81.4614182
Horse Ridge Trail; trail register
WPT013
Location: 36.770401, -81.4848633
Horse Farm E
WPT013
Location: 36.7353516, -81.4709015
AT turns W @ switchback
WPT015
Location: 36.7492981, -81.4804306
Trimpi Shelter
WPT007
Location: 36.7564316, -81.491066
VA 672. AT turns W
WPT010
Location: 36.7303848, -81.4772186
AT turns E on ridgetop
WPT003
Location: 36.8108482, -81.4215546
USFS visitor center; phone; Mt. Rogers NRA headquarters
WPT008
Location: 36.7294998, -81.4713974
Views to the S
WPT014
Location: 36.7492485, -81.4820786
Side trail leads to shelter
WPT023
Location: 36.800518, -81.4417801
Stream; bridge crossing
WPT017
Location: 36.7713509, -81.4915466
Big campground
ZZZ033
Location: 36.8115044, -81.4212646
Cross VA 16; AT continues NE
WPT012
Location: 36.7659149, -81.4924316
AT turns E on double track
WPT014
Location: 36.7714157, -81.4843979
Campsite
WPT012
Location: 36.7330513, -81.4744797
AT turns E
WPT015
Location: 36.7721176, -81.484314
Stream
DSCF4209
Location: 36.7630157, -81.4925537
DSCF4239
Location: 36.7956352, -81.4547348
DSCF4154
Location: 36.7294846, -81.47155
Flowers
Location: 36.7811391, -81.4824414