Appalachian Trail: Cheshire, MA to Notch Road
Connect farm fields, hardwood forests and the rocky crown of Mount Greylock--Massachusetts' highest summit--on this 10.9-mile dayhike.
Heading out the door? Read this article on the new Outside+ app available now on iOS devices for members! Download the app.
Shelters: Mark Noepel Lean-to; sleeps 10.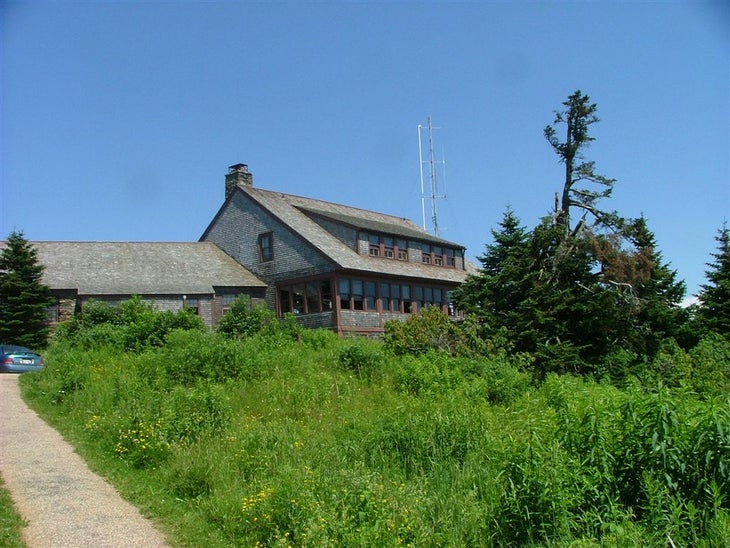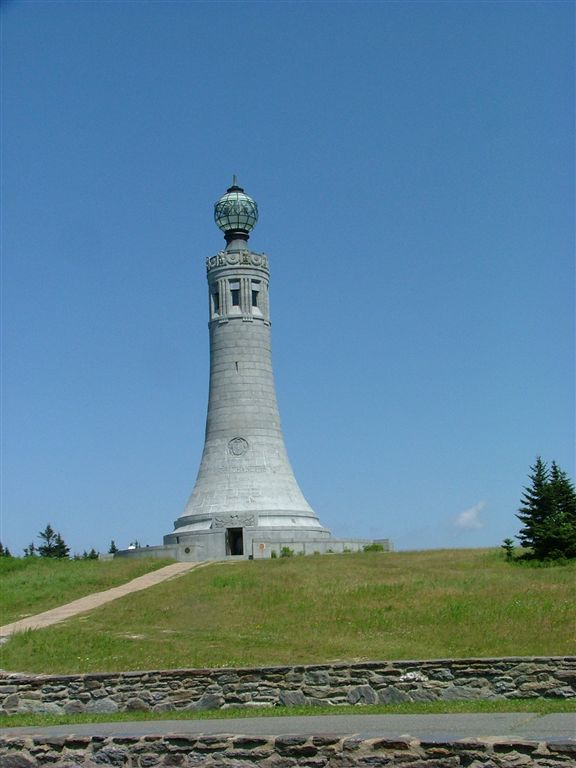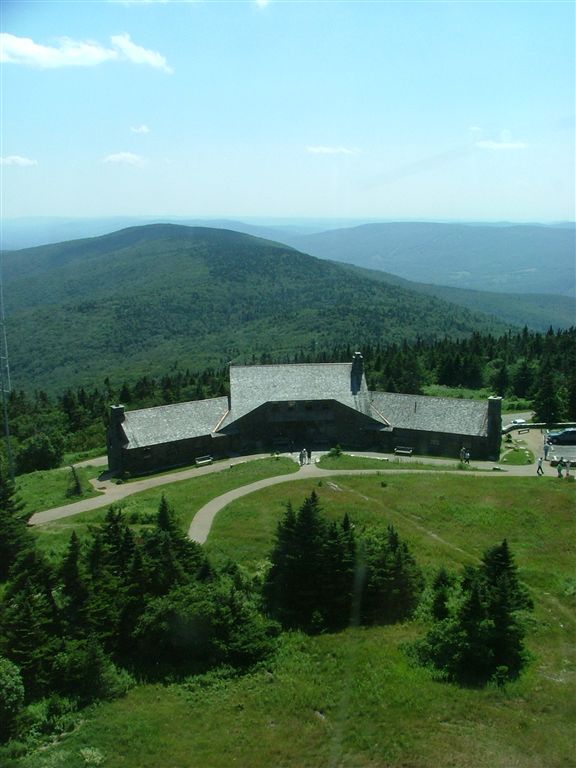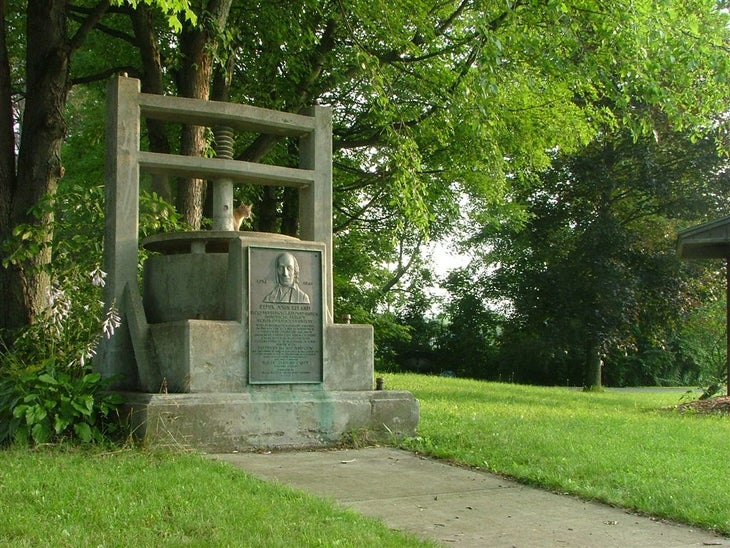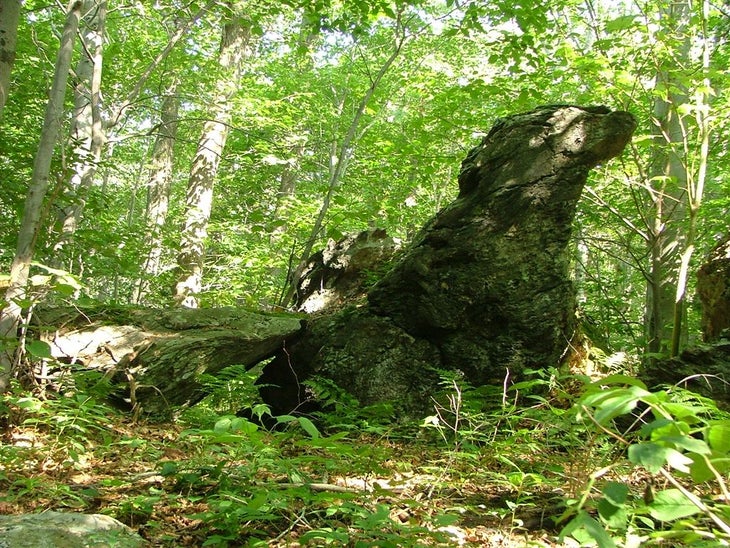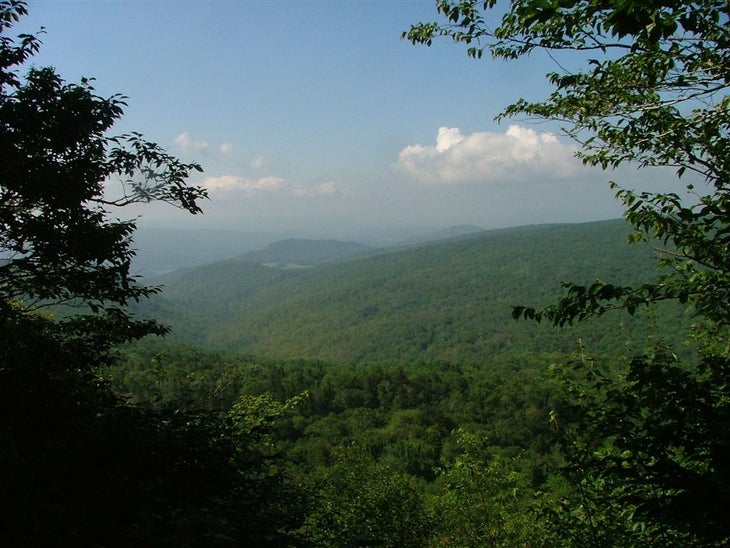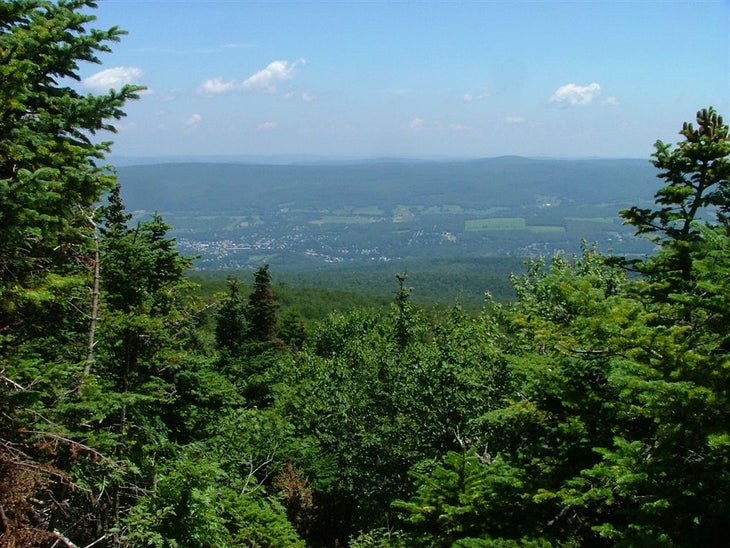 Trail Facts
Waypoints
WPT002
Location: 42.5654182434082, -73.1560363769531
AT turns W onto path
WPT006
Location: 42.5984497070312, -73.1776809692383
Old Adams Rd. to Jones parking
WPT023
Location: 42.6419677734375, -73.1627197265625
Blue-blazed trail to Notch Rd.
WPT001
Location: 42.5623054504394, -73.1576538085938
AT turns E onto School St.
WPT010
Location: 42.6086540222168, -73.1842651367188
Mark Noepel Lean-to
WPT017
Location: 42.6369171142578, -73.1681976318359
Road to radio tower (WCDC); privies; overlook trail
WPT015
Location: 42.634033203125, -73.1720504760742
Pass small pond with rustic cabin
WPT024
Location: 42.6422157287598, -73.1624298095703
Thunder Ski Trail
ZZZ040
Location: 42.5626335144043, -73.1601028442383
St. Mary of the Assumption on Church St.: 2 rooms for hikers and limited parking (ask permission first)
WPT001
Location: 42.562084197998, -73.15771484375
Cheshire Cheese Memorial on corner of Church St. and School St. AT follows School St. to the N, passing a hiker kiosk before turning L. A cheshire cat peeks around the giant cheese memorial
WPT029
Location: 42.5757713317871, -73.1643905639648
Outlook Ave.
WPT027
Location: 42.6687850952148, -73.1578369140625
Mt. Williams Overlook
ZZZ029
Location: 42.6708679199219, -73.1675796508789
Cross Notch Rd. (head S to access parking area)
WPT011
Location: 42.6124153137207, -73.191047668457
Jones Nose Trail
WPT016
Location: 42.6339492797852, -73.1708831787109
Road intersection, parking; Gould Trail on map
WPT018
Location: 42.6372833251953, -73.166130065918
Greylock Mtn. (3,491 ft.): On clear days, see 100 mi. to five states from the peak that inspired Melville and Thoreau. A towering granite war memorial and Bascom Lodge can also be found on MA's highpoint
WPT003
Location: 42.5675849914551, -73.1592636108398
Cross MA 8
WPT025
Location: 42.642749786377, -73.1622161865234
Bellows Pipe Trail to the E leads downhill to Bellows Pipe Lean-to
WPT028
Location: 42.6701164245606, -73.1657333374024
Blue-blazed trail to parking
WPT022
Location: 42.6387329101562, -73.1650009155274
Rockwell Rd. to Mt. Greylock summit parking
WPT013
Location: 42.6324996948242, -73.1738815307617
Cheshire Harbor Trail and Rockwell Rd.
WPT014
Location: 42.6333656311035, -73.1728363037109
Hopper Trail to Sperry Campground
WPT012
Location: 42.6309661865234, -73.1780853271484
Notch Road; Rockwell Rd. parking
WPT008
Location: 42.6022682189941, -73.1798629760742
Pass a rock that resembles the head of a falcon
WPT009
Location: 42.6051330566406, -73.1834487915039
View S of the Berkshires
WPT026
Location: 42.6638488769531, -73.1578521728516
Bernard Farm Trail
DSCF6760
Location: 42.6339492797852, -73.172119140625
DSCF6767
Location: 42.6366996765137, -73.1676025390625
DSCF6772
Location: 42.637134552002, -73.1671676635742
DSCF6784
Location: 42.6372604370117, -73.1659774780274
DSCF6727
Location: 42.5623321533203, -73.1576995849609
DSCF6741
Location: 42.6021995544434, -73.1797866821289
DSCF6743
Location: 42.6050987243652, -73.1835021972656
DSCF6751
Location: 42.6123657226562, -73.1910858154297