Appalachian Trail: Blue Ridge Parkway to US 501
Travel under The Guillotine--a large boulder hanging precariously over the trail--and test your mettle with a ridge climb to Highcock Knob on this 13.7-miler. Watch for seasonal blueberries and box turtles along the trail.
Heading out the door? Read this article on the new Outside+ app available now on iOS devices for members! Download the app.
Shelters: Thunder Hill Shelter; sleep 6. Matts Creek Shelter; sleeps 6.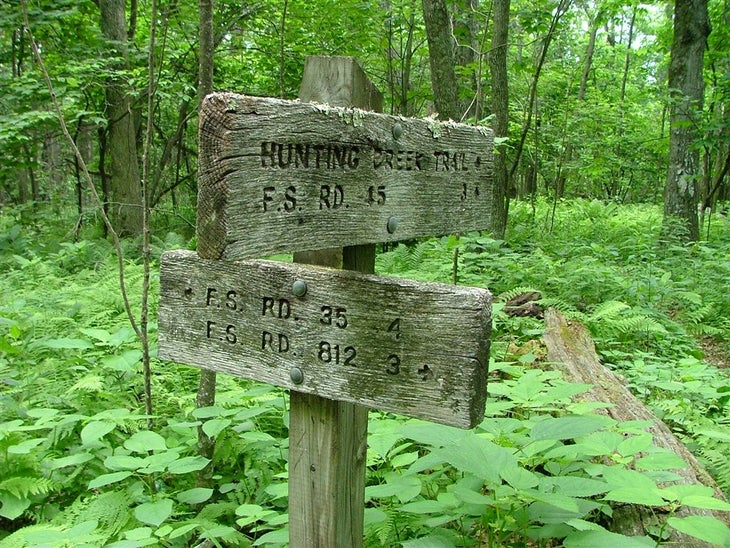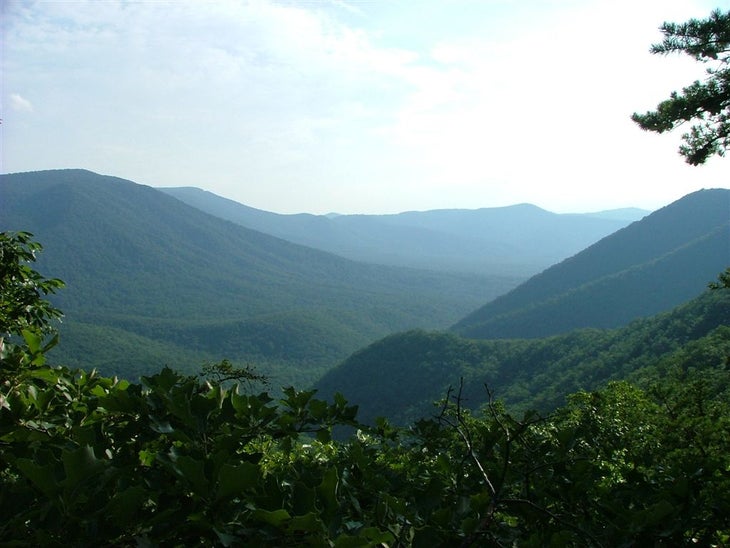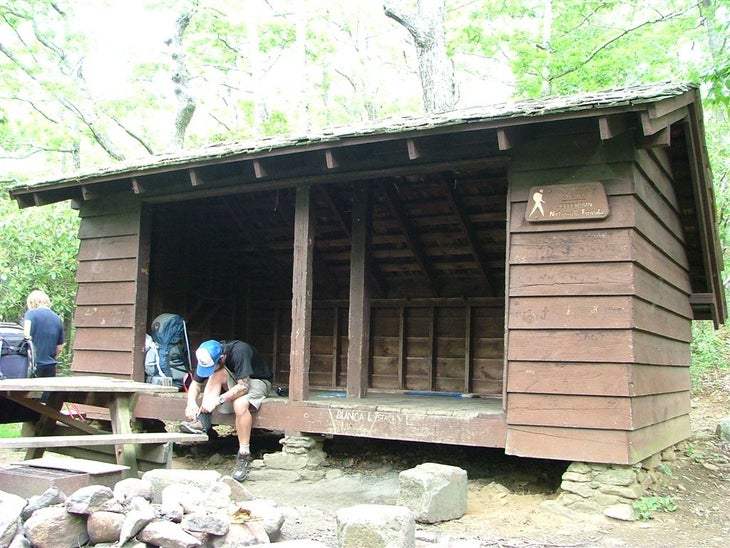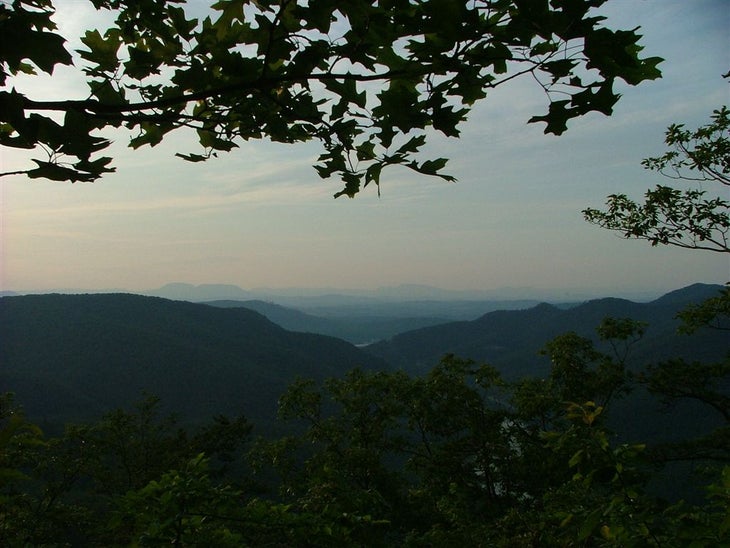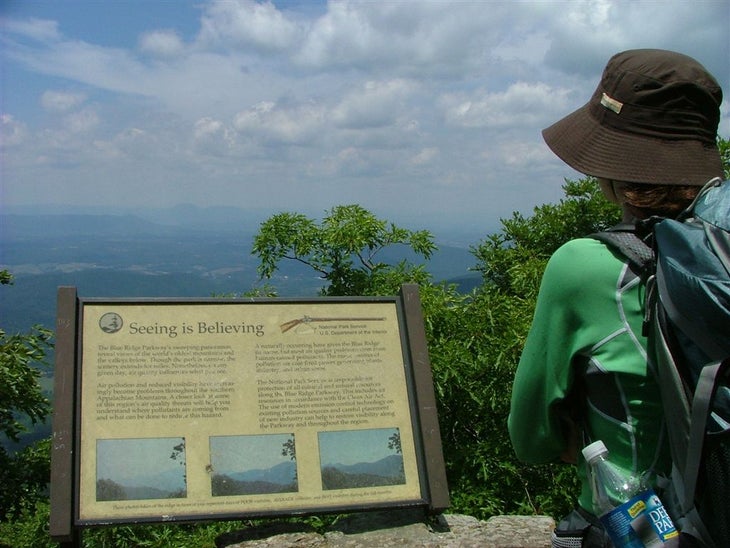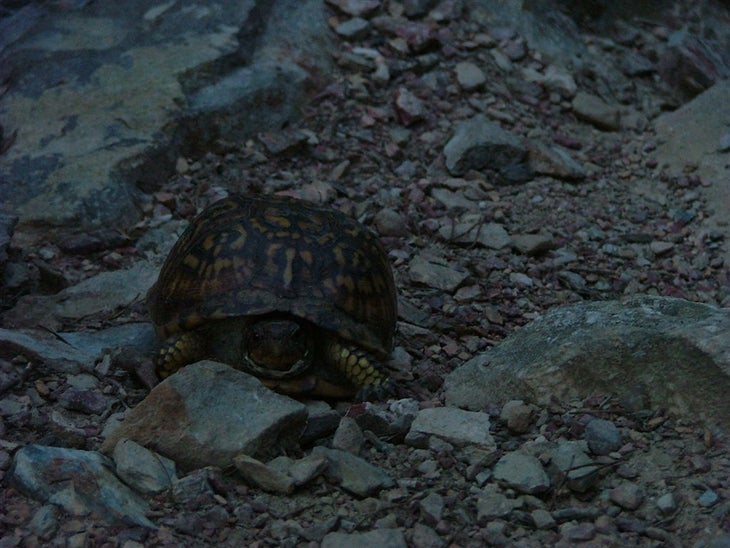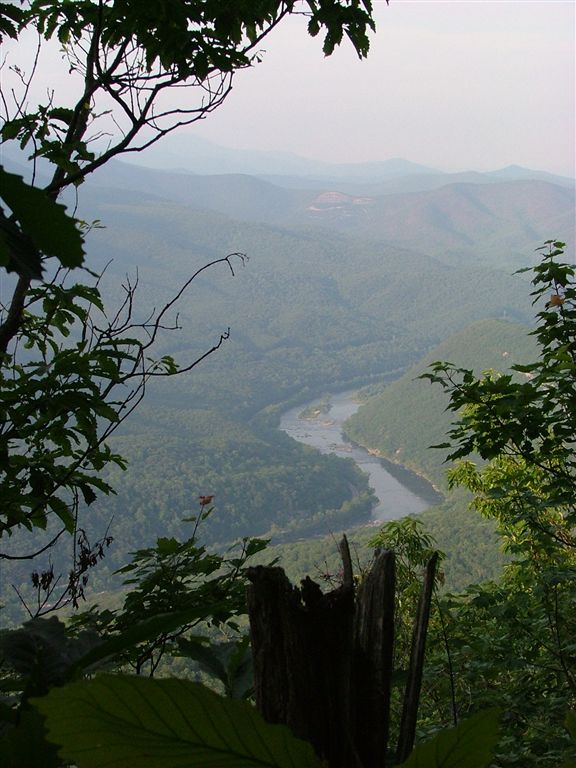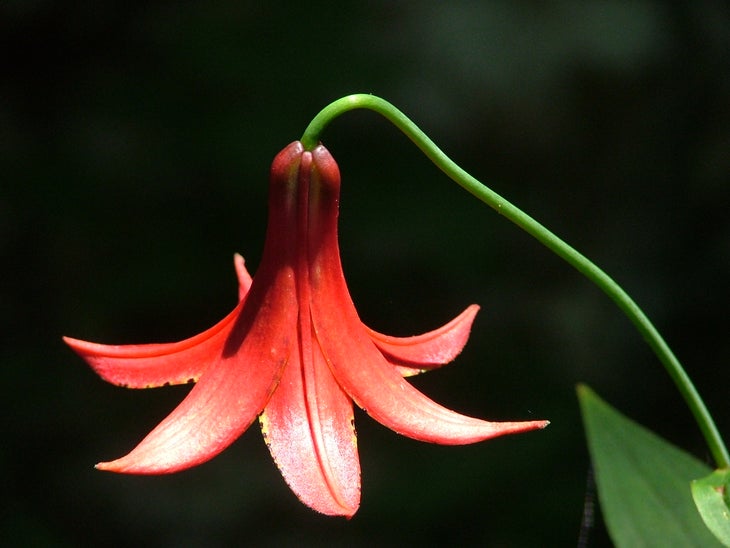 Trail Facts
Waypoints
WPT042
Location: 37.5270653, -79.5040359
Trail to shelter and spring
ZZZ053
Location: 37.5245514, -79.505249
Upper Blue Ridge Parkway mile-marker 76.3
WPT041
Location: 37.5251999, -79.5040665
Side trail to the E
WPT043
Location: 37.5273018, -79.5039673
Thunder Hill Shelter
WPT027
Location: 37.5974503, -79.4247513
Campsite
WPT002
Location: 37.5371513, -79.4960175
Hunting Creek Trail
WPT024
Location: 37.5910835, -79.4504318
View of James River
WPT039
Location: 37.5965157, -79.3915482
Bridge
WPT005
Location: 37.5401001, -79.4902496
Parking @ Thunder Ridge Overlook
WPT037
Location: 37.5946007, -79.3898163
AT switchbacks W
ZZZ054
Location: 37.5968513, -79.3913498
US 501; parking
WPT033
Location: 37.601799, -79.4066162
Small pool; good place to take a dip
WPT029
Location: 37.5994492, -79.4135971
AT turns E
WPT020
Location: 37.5774994, -79.4472656
View of the valley
WPT006
Location: 37.5402985, -79.4903641
AT turns W
WPT009
Location: 37.5492516, -79.4751358
Campsite
WPT034
Location: 37.6038322, -79.4015198
Campsite (room for 2 tents)
WPT022
Location: 37.5858994, -79.4551163
AT switchbacks E. Gunter Ridge Trail and Belfast Trail continue straight
WPT025
Location: 37.5901489, -79.4463806
Campsite
WPT023
Location: 37.5910988, -79.4511185
Sulfur Springs Trail to the W
WPT014
Location: 37.5615501, -79.4513168
Campsite
WPT001
Location: 37.5274506, -79.5039978
Thunder Hills Shelter
WPT038
Location: 37.5950165, -79.3906479
Bridge
WPT028
Location: 37.5994987, -79.4136658
AT turns E; switchbacks
WPT032
Location: 37.599884, -79.4114532
Matts Creek Trail turn E
WPT036
Location: 37.6035995, -79.4005356
No camping for 1 mile
WPT018
Location: 37.5704994, -79.4370499
Trail to spring 300 ft. ahead. Big campground at Marble Spring
WPT031
Location: 37.5994987, -79.413269
AT turns W. Matts Creek Shelter
WPT012
Location: 37.557518, -79.4584198
Thunder Ridge Wilderness
WPT010
Location: 37.5527496, -79.4694977
Trail to spring
WPT030
Location: 37.5994987, -79.4134674
Matts Creek
WPT016
Location: 37.5648842, -79.4402008
Campsite
WPT004
Location: 37.5403175, -79.4906158
Viewpoint
WPT035
Location: 37.6037827, -79.4010468
Trail to campsite (room for 3 tents)
WPT007
Location: 37.5413322, -79.4884644
Gravel road
WPT011
Location: 37.5528984, -79.4696503
Harrison Grand Spring
WPT040
Location: 37.5965347, -79.3911362
AT goes under railroad tracks
WPT003
Location: 37.5376511, -79.4956665
Lower Blue Ridge Parkway mile-marker 79.4
WPT015
Location: 37.563633, -79.4412003
Highcock Knob
WPT021
Location: 37.5858002, -79.4549484
Campsite
WPT026
Location: 37.5902328, -79.4432831
Campsite at Big Cove Branch
WPT013
Location: 37.558815, -79.4584351
AT crosses FS 35 @ Petites Gap. Parking and kiosk; Blue Ridge Parkway to the E
WPT008
Location: 37.5485649, -79.4768829
View to N
WPT019
Location: 37.5760498, -79.4373169
Sulpher Springs Trail
DSCF5565
Location: 37.5372162, -79.4959183
DSCF5586
Location: 37.5774155, -79.4471664
DSCF5563
Location: 37.5274315, -79.5039825
DSCF5596
Location: 37.5923653, -79.4347992
DSCF5569
Location: 37.5402985, -79.4905014
DSCF5600
Location: 37.6035843, -79.4019012
DSCF5591
Location: 37.5910988, -79.4505463
DSCF5574
Location: 37.5456321, -79.482801