Anchorage, AK: Fort McGilvray via Fort Trail
5-mile out-and-back meanders shale-covered beaches to an historic World War II fort perched on a rocky headland above Resurrection Bay.
Heading out the door? Read this article on the new Outside+ app available now on iOS devices for members! Download the app.
There are several ways to access these trails. The route I've mapped was done taking a water taxi from Miller's Landing outside of Seward. At low tide and with some time, you can hike the entire way. I also stayed overnight in the Callisto Cove Cabin, which can be reserved and rented at: http://www.dnr.state.ak.us/parks/cabins/kenai.htm. You'll see from my gps tracks that we tried the beach route, but didn't make it by low tide and had to backtrack to the alpine trail. I did this route in May and there was still some snow on the upper trails.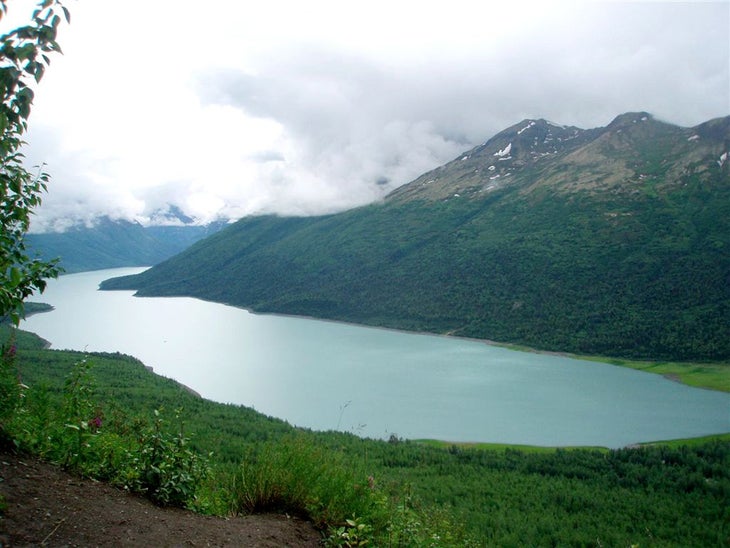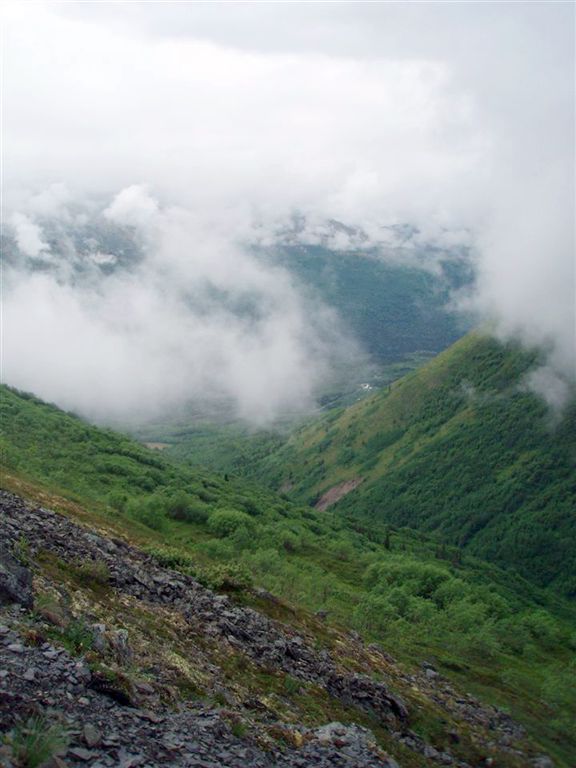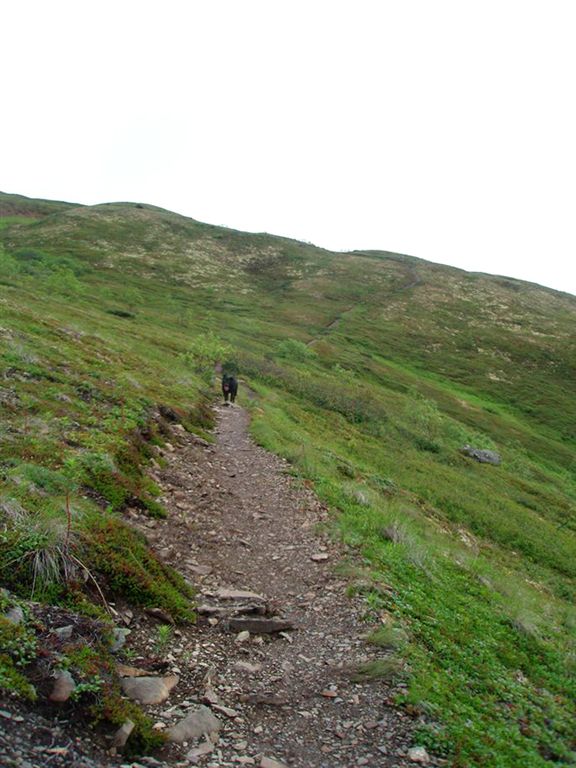 Trail Facts
Waypoints
TWI001
Location: 61.4094924926758, -149.135955810547
27-JUL-08 15:55:31
TWI002
Location: 61.4106178283691, -149.135513305664
Trailhead – Twin Peaks Trail
TWI003
Location: 61.4133644104004, -149.128555297852
Trail switchbacks to the left, heading northwest.
TWI004
Location: 61.4193916320801, -149.137252807617
View of Eklutna Lake and 1st resting bench
TWI005
Location: 61.4214286804199, -149.138397216797
Viewpoint of Eklutna Village
TWI006
Location: 61.4277000427246, -149.129623413086
The trail narrows down here and is not as well maintained. It can be slippery with enough rain.
TWI007
Location: 61.429141998291, -149.126998901367
The 2nd and last resting bench. Over looks the Twin Peaks and valley. Good opportunity for seeing sheep
TWI008
Location: 61.4229927062988, -149.122329711914
View of Eklutna Lake and Eklutna Glacier
Eklutna Lake Overlook
Location: 61.4193725585938, -149.13703918457
©Gina Wheeler
Valley Views
Location: 61.4290390014648, -149.126480102539
View of the Twin Peaks Range and valley. Look for sheep on the other side of the gorge.
Trail to the Ridge
Location: 61.4266891479492, -149.124038696289