Alpine Lakes Wilderness, WA: Chain Lakes-Bulls Tooth Loop
A challenging 3 day journey into the Chain Lakes area. On this 31 mile lollipop loop, see several lakes, cross 3 passes, and trek through forests and meadows back to the beginning.
Heading out the door? Read this article on the new Outside+ app available now on iOS devices for members! Download the app.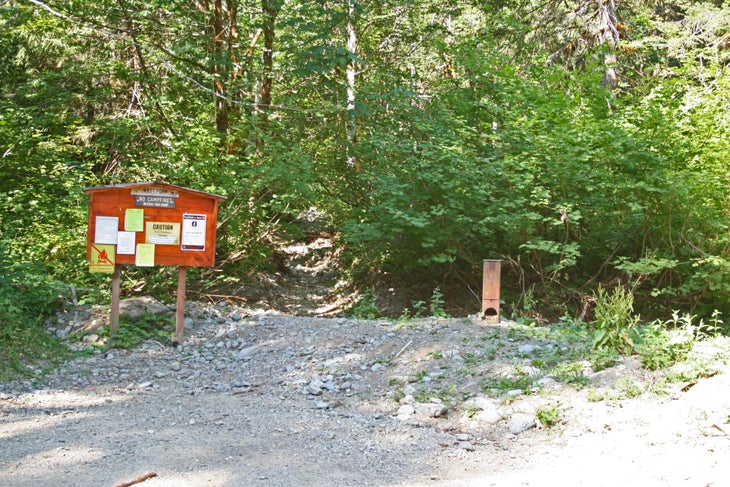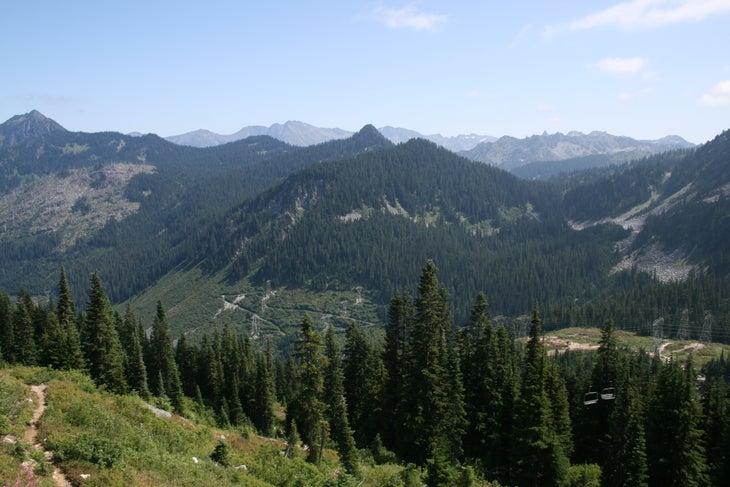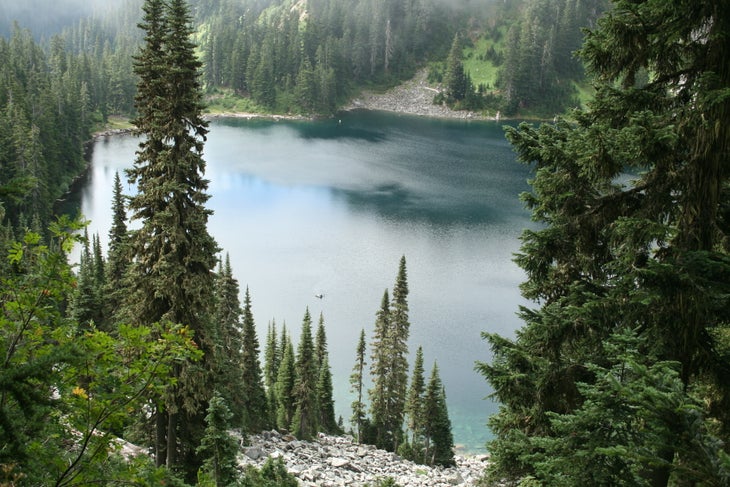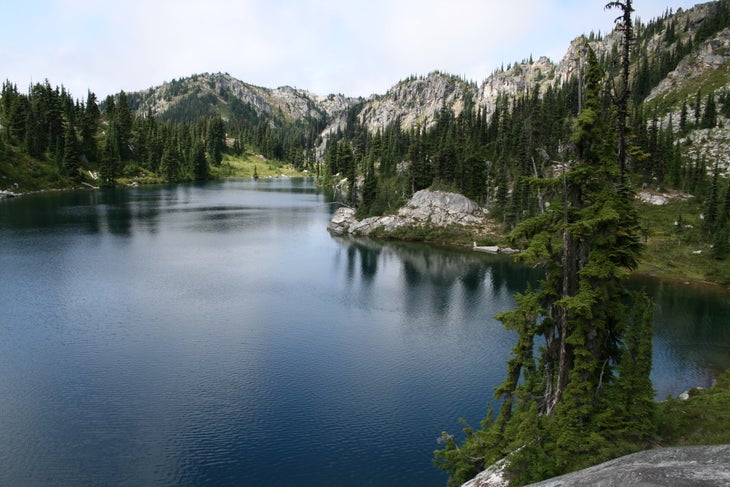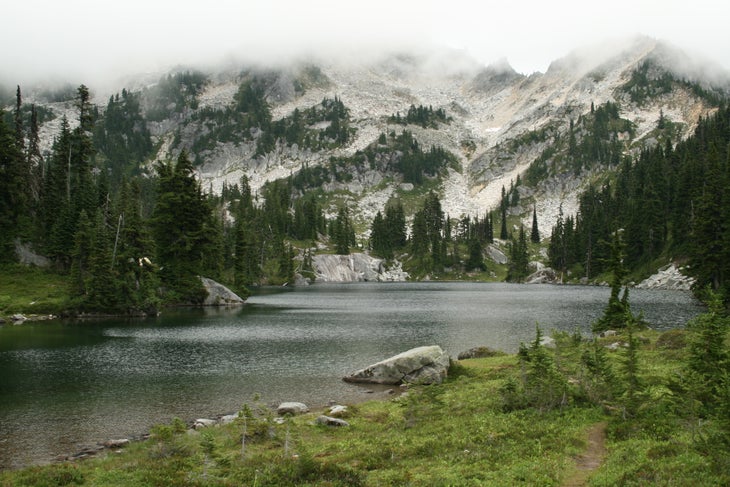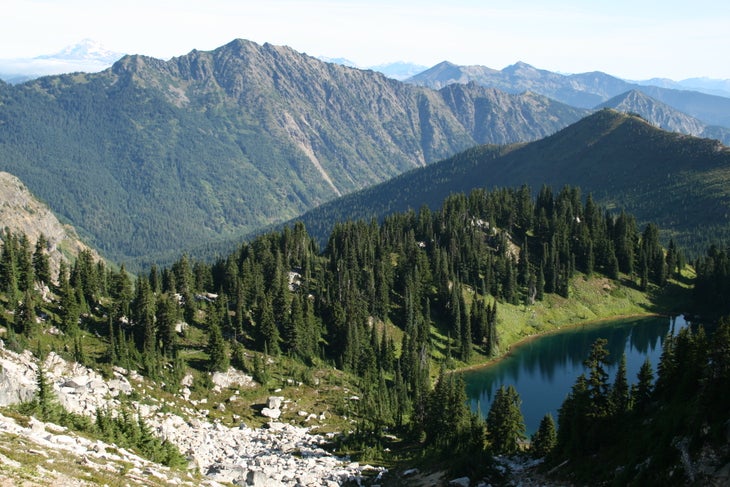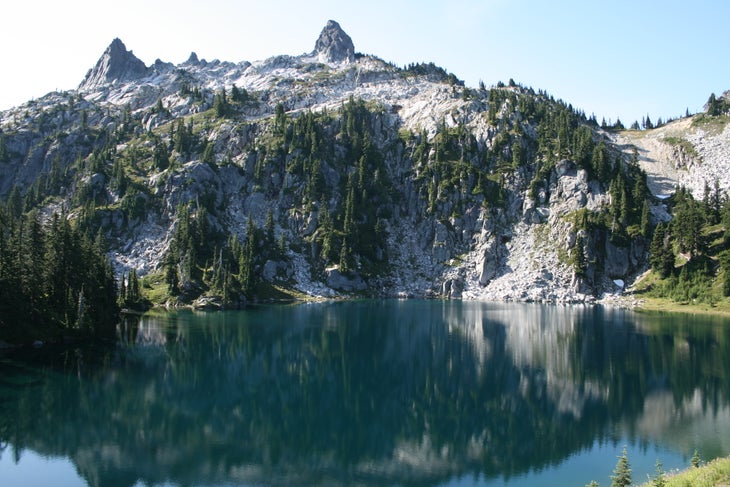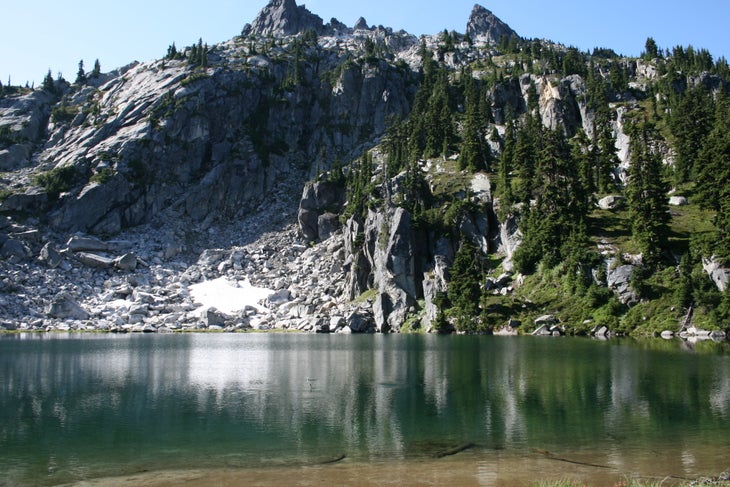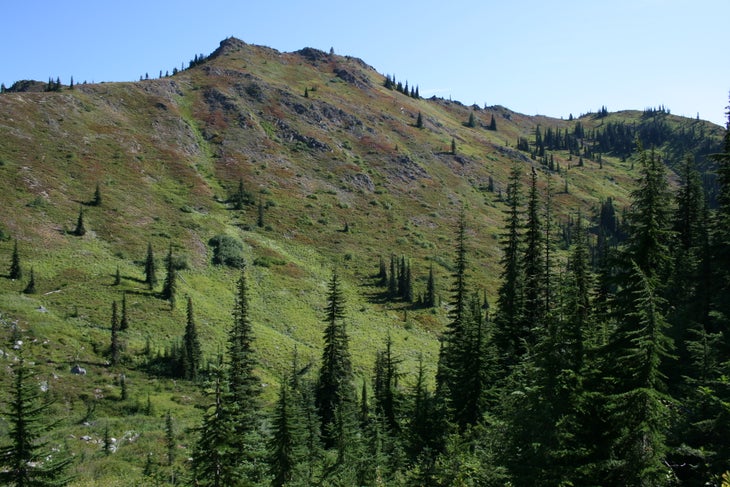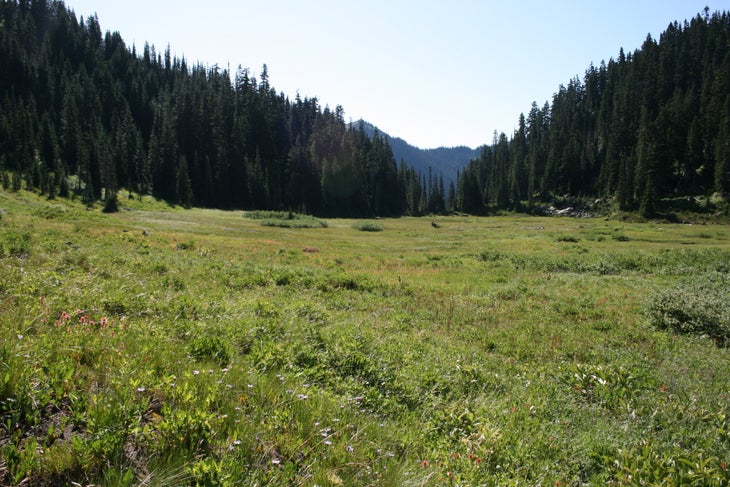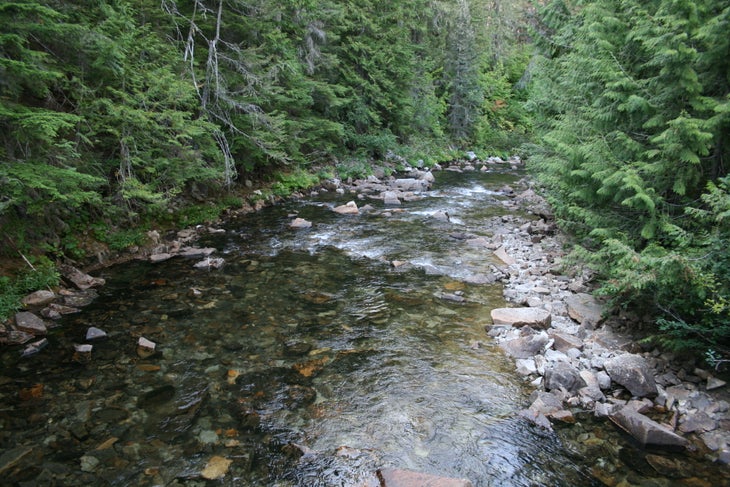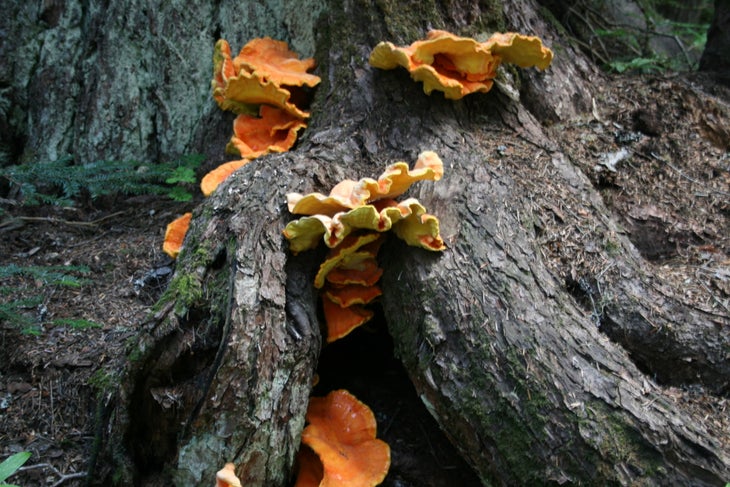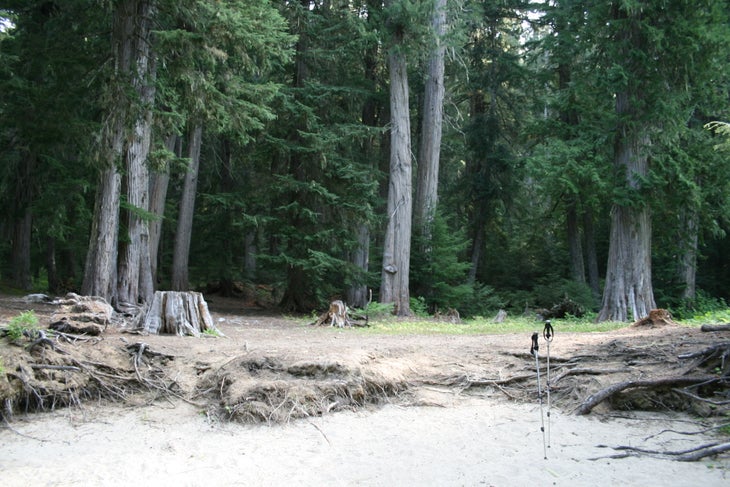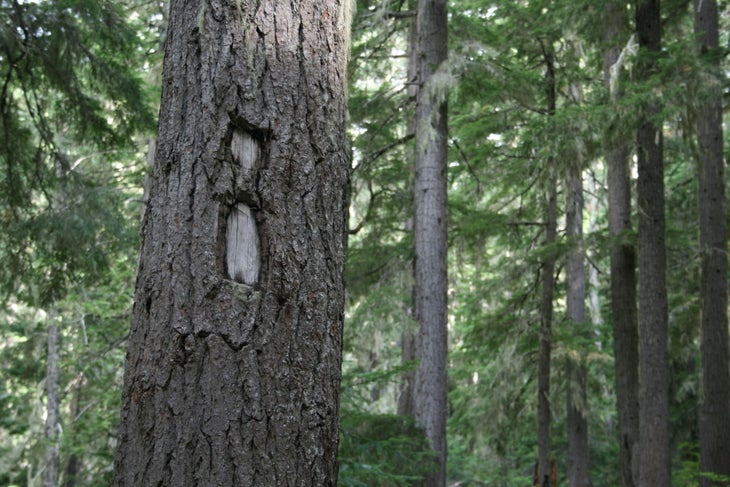 Trail Facts
Waypoints
Stevens Pass Trailhead
Location: 47.7461357, -121.0859909
Start of your trail, in the upper parking lot, near the end.
Pass at chair lift
Location: 47.7324104, -121.0845184
First pass you will ascend near the chair lift at Stevens pass
Lake Susan Jane
Location: 47.7219353, -121.0669861
First lake you come to.
Trail #1551
Location: 47.7191467, -121.0609665
Trail Junction. Turn left here, and leave the PCT behind.
Josephine Lake
Location: 47.7183075, -121.0549164
Here the trail gets close to the lake. There are camp sites here at the lake.
Whitepine #1582 jct.
Location: 47.7145958, -121.050415
Trail junction leading left to Whitepine, trail #1582. Stay on #1551.
Creekcross
Location: 47.6949272, -121.0544968
A nice stream to stop at and fill up, if needed.
Chainlake #1569 jct.
Location: 47.6897697, -121.0550995
Trail head for #1569, which leads up to Chain Lakes.
Chain Lakes Camp
Location: 47.6894569, -121.0180893
Where we spent our first night at Chain Lakes. There aren't that many sites at the lakes, so get here as early as you can. Could only find sites on the North and East banks of the lake.
Pass between Chain and Doelle Lakes
Location: 47.6892815, -121.0091782
Pass between the lakes, from this point, you can see in both directions for miles and miles…
Upper Doelle Lake
Location: 47.6938171, -121.006424
First and biggest of two Doelle lakes.
stay right here
Location: 47.6925926, -121.0048752
Faint trails run in two directions here. Stay right, to go to lower Doelle Lake
Lower Doelle Lake
Location: 47.6933556, -121.0022125
Lower and smaller of the two. Lots and lots of fish jumping here…
Doughgod Creek Crossing
Location: 47.6951599, -120.9971008
Cross Doughgod Creek here. Trail is faint, but still easy to follow.
Viewridge
Location: 47.6892204, -120.9778976
From this point, again, you can see long distance to the SW, and this side of Bulls Tooth Mountain.
Water
Location: 47.6845589, -120.9728851
Since most of this part of the trail is a Ridgeline walk, found water here, and in the meadow soon to come.
Hill where trail dies
Location: 47.6834526, -120.9701843
At this point, we had to look for the trail, as it disappears here.
Stream
Location: 47.6833954, -120.9695206
Cross a stream in the meadow here, another place for water.
Ridgeline
Location: 47.6809053, -120.9656096
We shot for this ridgeline, and followed it up to join again with the trail. Relatively clear of brush.
Trail begins again
Location: 47.679081, -120.9666748
Here, we rejoined the trail, and it's easy to follow from here on out.
Frosty Pass
Location: 47.6753998, -120.9574203
Another Pass, this one is unremarkable, nothing to see here, surrounded by trees…
start bushwack
Location: 47.6708221, -120.9638519
Title says it all…Trail is surrounded by dense brush, that you must wade chest and sometimes head high…For about 45 minutes!
Treeline
Location: 47.6661568, -120.9693985
Once you get here, the worst of the bushwacking is behind you…There will still be other stretches, but nothing like this last one…
camp trl 1592, error!
Location: 47.6420021, -120.9735489
Map shows this as a trail junction, where trail #1551 meets up with 1592. Actual trail is what the GPS trail shows!
Trail Junction with #1551
Location: 47.6572113, -121.0102844
Finally reach trail #1551, which will lead you back to beginning. Also, turn left here, and head to Icicle Creek, to look for campsite.
Icicle Creek camp
Location: 47.6556625, -121.0093842
Good campsites near Icicle Creek. Enough for up to 8 tents. There are sites on both sides of the bridge.
Leland Creek
Location: 47.6653099, -121.0416794
Trail junction to Leland Creek. Older maps tell you there is a bark cabin on the other side of the ford…
Icicle Creek Falls
Location: 47.6860847, -121.0588989
A small fall on Icicle Creek, right before heading up Switch backs.
Trail Head
Location: 47.7462502, -121.0865021
Start of lollipop loop at Stevens Pass Ski area
Stevens Pass
Location: 47.7322235, -121.0840988
Looking SE from the top of the pass, looking towards Bulls Tooth Mountain.
PCT, Trail #2000
Location: 47.7225227, -121.0735397
The route starts on the PCT, and here you can see how well maintained it is, over a large talus slope.
Josephine Lake
Location: 47.7212524, -121.0558624
A large lake surrounded on 3 sides by talus slopes. Camp sites are located here.
Chain lake #1
Location: 47.6910477, -121.0212708
The first of 3 of the Chain lakes you will encounter.
Middle Chain Lake
Location: 47.6871185, -121.0144043
By far the most spectacular of the 3, with meadows and large rock formations. Trout are abundant here, too.
Chain Lake #3
Location: 47.6859627, -121.0138016
The shallowest, and more secluded of the 3, sitting at the base of Bulls Tooth.
Chain Lakes Meadows
Location: 47.6888504, -121.0154343
Beautiful meadows all around the lake. Be sure to stay on the trail!
Chain Lakes
Location: 47.6894264, -121.0178375
A view from our campsite at the northern tip of the lake.
Jagged No-name Peak
Location: 47.688446, -121.0145798
Could find no name for the peak here, that is definitely fitting of a moniker.
Doelle Lakes area
Location: 47.6891403, -121.0085678
As seen from the trail over the next pass, that drops down into Doelle Lakes.
Upper Doelle Lake
Location: 47.6937027, -121.0067673
Another beautiful Alpine Lake, surrounded by towers of granite.
Lower Doelle Lake
Location: 47.6935883, -121.0028152
This one is shallower, but full of hungry trout. You can see them jumping in this picture.
Huckleberry Hill
Location: 47.694397, -120.9984436
Ok, I don't really know what it's name is, but I think this one is apropos…
Meadows in Doughgod creek drainage
Location: 47.6942825, -120.9949188
Filled with wildflowers, the meadow is shortly after leaving Doelle lakes.
View along trail #1569
Location: 47.6889076, -120.9774094
Although many maps don't officially recognize this trail, from this ridgeline looking SW towards Bulls Tooth and beyond…
Icicle Creek
Location: 47.6563683, -121.0089951
Icicle creek views from the large bridge.
Chicken O' the Woods
Location: 47.6583939, -121.0224762
Large mushrooms adorn the trunk of this old tree. Bright colors in the forest undercanopy.
Camp at Leland Creek Crossing
Location: 47.6652718, -121.0410995
Large, flat sandy area next to Icicle Creek, and the Leland Creek trail junction.
Blaze marks
Location: 47.6883316, -121.0549164
Blaze marks on the tree, that resemble a large "i"…Could this mean Icicle creek trail??? They were all along the trail only visible from the clockwise trail direction.