Albuquerque: Whitewater Creek via the Catwalk
Set a weekend aside for this challenging 19.7-mile lasso loop (with numerous campsites) that connects two pinched gorges with suspended bridges.
Heading out the door? Read this article on the new Outside+ app available now on iOS devices for members! Download the app.
Mapped by Bill Velasquez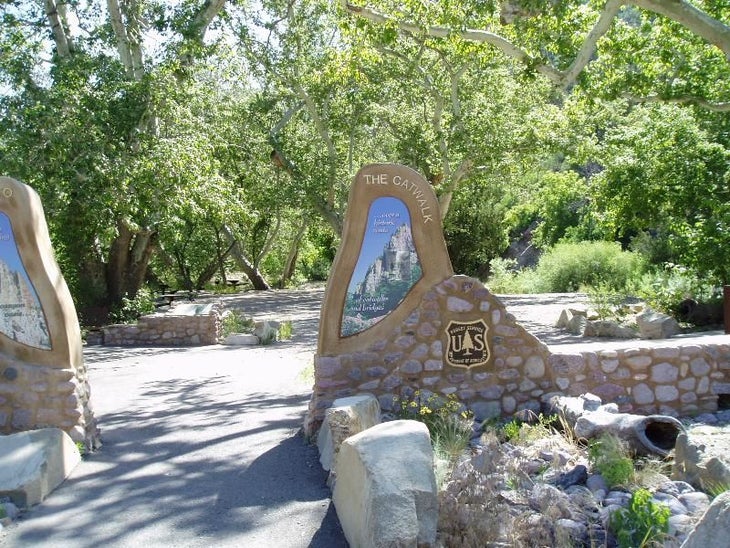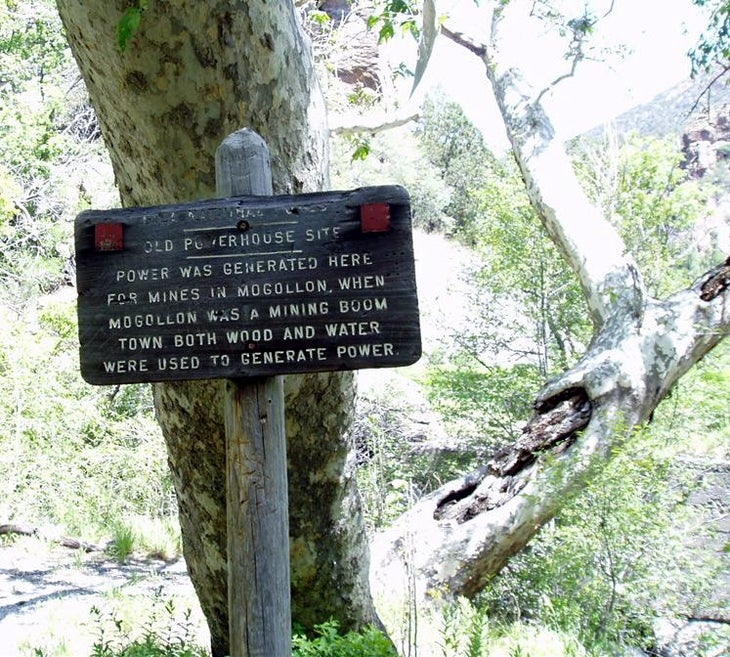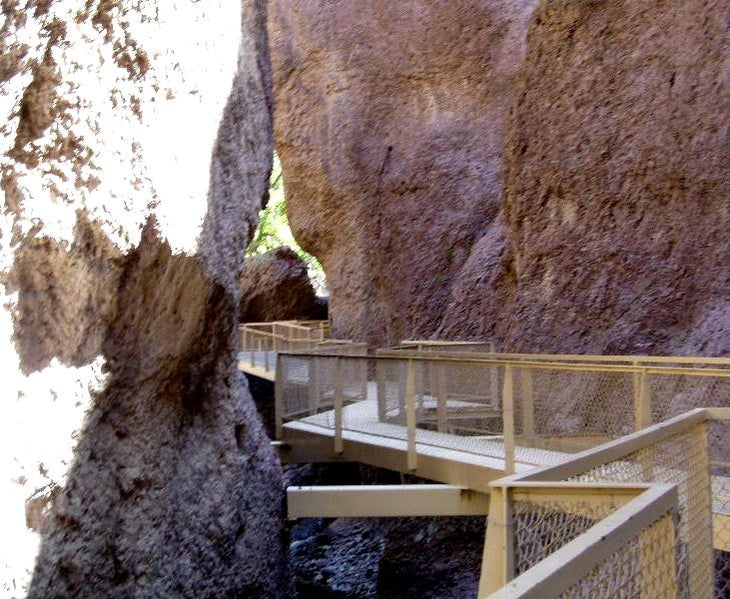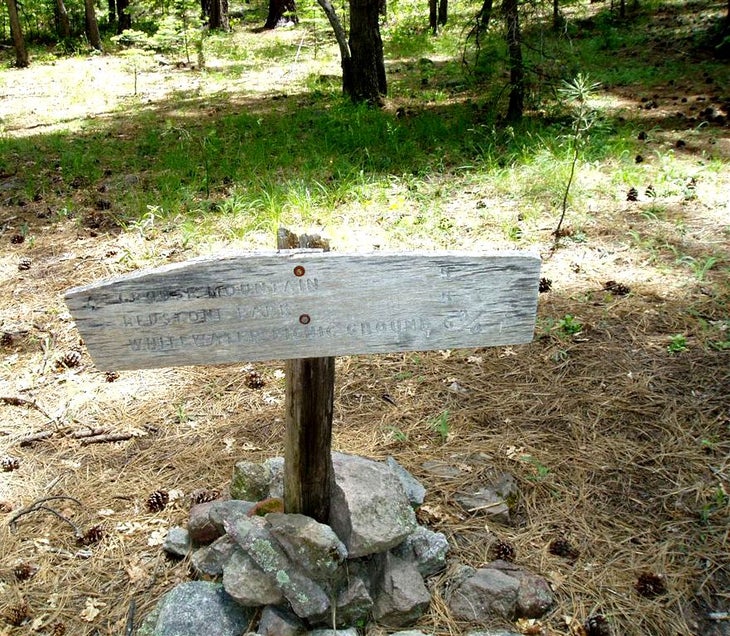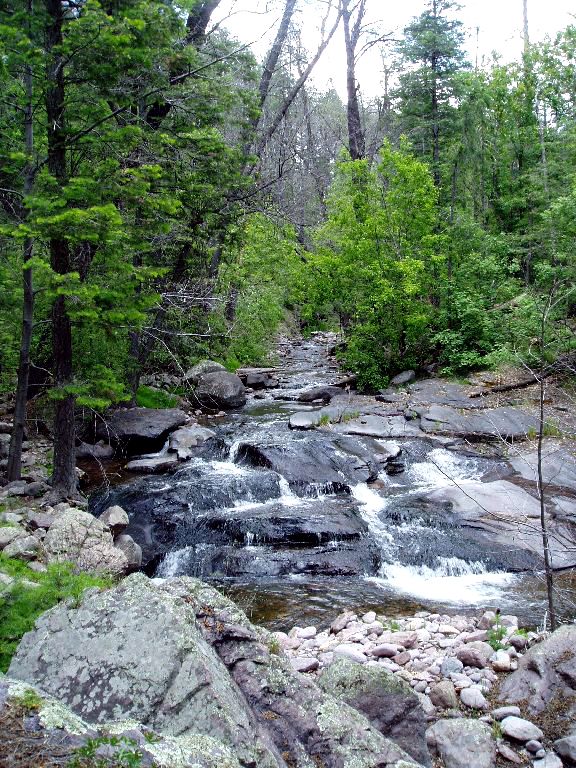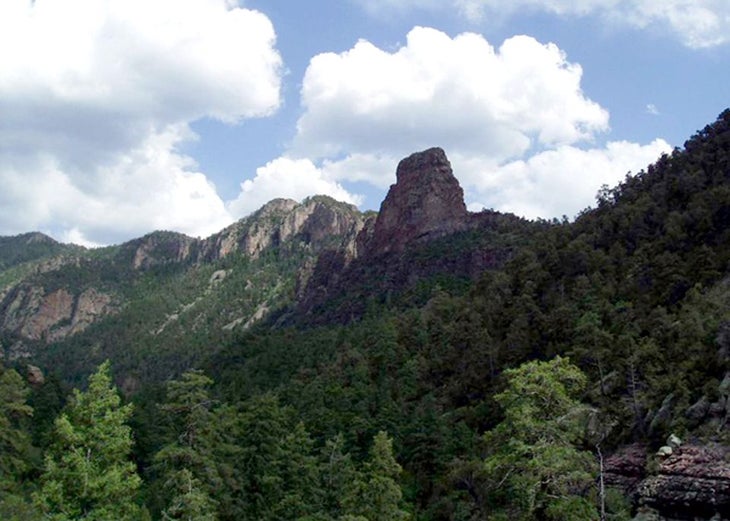 Trail Facts
Waypoints
CAT001
Location: 33.3725700378418, -108.842300415039
Follow blue markers to Whitewater Creek Trail, an obstacle course of ledges, bridges, stairs, and the Catwalk (a steel platform suspended above a gorge); old water pipeline from mining days still clings to rock walls
CAT002
Location: 33.3761596679688, -108.828002929688
Pass suspension bridge on R. In 300 yds., straight @ 3-way with Gold Dust Trail; scan rocks for lizards and rattlesnakes
CAT003
Location: 33.3663101196289, -108.809700012207
Go R @ 3-way onto South Fork Whitewater Creek Trail; cross creek. In 200 ft., pass crumbling powerhouse (once supplied juice for mining boomtown of Mogollon)
CAT004
Location: 33.3582038879394, -108.803161621094
Continue SE along base of Angels Roost. Watch your step—poison ivy and stinging nettles grow along creek
CAT005
Location: 33.3277282714844, -108.768798828125
Bear L @ Y, heading E; cut through meadow (good camp spots)
CAT006
Location: 33.3242492675781, -108.743202209473
Creek dwindles as trail continues E. Camp across creek on flat spot with ponderosa pines and aspens
CAT007
Location: 33.3270683288574, -108.72859954834
Straight @ 3-way. In .3 mi., bear L @ Y on saddle; descend into Winn Canyon on Deloche Trail; views open E to Grouse Mtn.
CAT008
Location: 33.3336906433106, -108.72859954834
Descend steep switchbacks, dropping 2,000 ft. to creek
CAT009
Location: 33.3518104553223, -108.744102478027
Turn L @ T onto Whitewater Creek Trail. In .5 mi., straight @ 3-way with Deloche Trail; path skips across creek several times, then climbs to dry terrain
CAT010
Location: 33.3565292358398, -108.759399414062
Cross Whitewater Creek, then follow canyon's course SW
CAT011
Location: 33.3664016723633, -108.805297851562
Keep straight @ 3-way with Powerhouse Trail; return to WPT 3, turn R, retrace steps
The Catwalk Trailhead
Location: 33.372631072998, -108.842330932617
©Bill Velasquez
Powerhouse Sign
Location: 33.3643760681152, -108.812721252441
©Bill Velasquez
The Catwalk
Location: 33.3763313293457, -108.834457397461
A steel platform winds above the creek.
©Bill Velasquez
Whitewater Creek Trail
Location: 33.3518218994141, -108.744369506836
©Bill Velasquez
Whitewater Creek
Location: 33.3567047119141, -108.759712219238
©Bill Velasquez
Angel's Roost
Location: 33.3661193847656, -108.804351806641
©Bill Velasquez