Albuquerque, NM: Sandia Crest Trail (North)
Ride the tram to the top of the Sandia Crest, then tackle a 4,000-foot descent past aspen groves and juniper-dotted landscapes on this 12-mile shuttle hike.
Heading out the door? Read this article on the new Outside+ app available now on iOS devices for members! Download the app.
This route takes advantage of the Sandia Peak Tramway to make a downhill dayhike out of the northern half of the Sandia Crest Trail (marked No. 130). Stash a vehicle at the North Crest Trailhead for the return trip to the Tramway.
Be prepared for major changes in temperature on this hike: The trail starts above 10,000 feet and ends in the upper Sonoran zone.
Want to make an overnighter out of the entire 26-mile Crest Trail? Travel south to north, taking advantage of intermittent level terrain to catch your breath as you climb. Our tip: Pack light. You can leave the stove at home if you grab dinner at the High Finance Restaurant and bring a cold breakfast.
-Mapped by Bill Velasquez
TO TRAILHEAD: Start: From I-25 and I-40 in Albuquerque, take I-25 north 7.5 miles to Tramway Rd., exit 234. Turn right. Take Tramway Rd. east 4.9 miles to Tramway Rd. NE; turn left. Take Tramway Rd. NE .8 mile to Tramway Loop NE. Bear right, and go .2 mile to parking at base of tramway.
End: From Bernalillo, take I-25 north to exit 242, NM 165. Go right; take NM 165 east 5 miles to Tunnel Springs Rd. Turn right; go 1.5 miles to trailhead.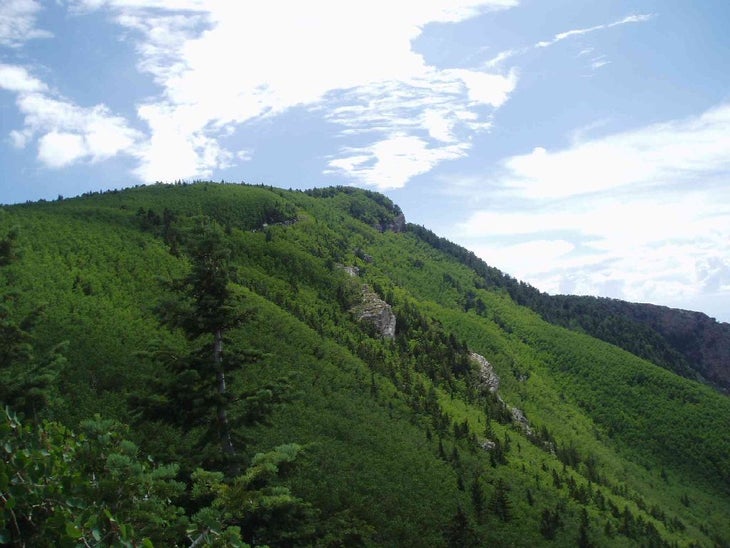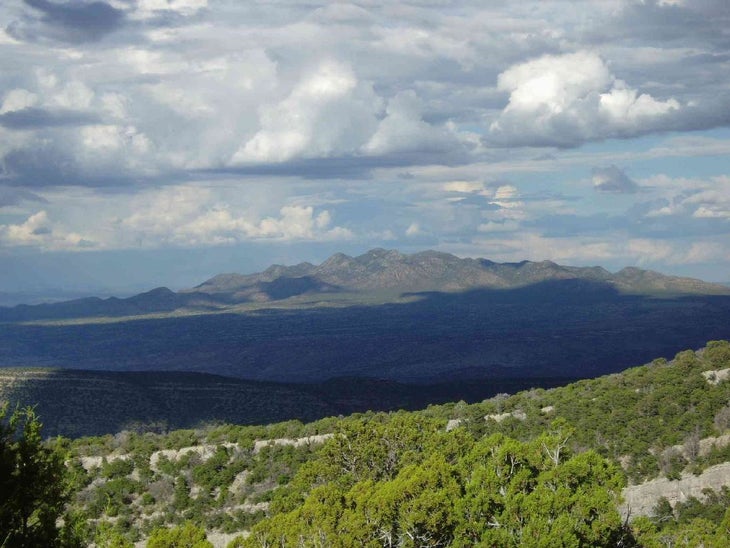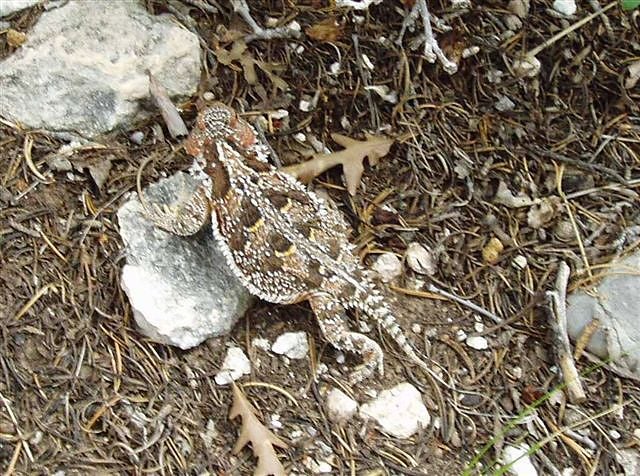 Trail Facts
Waypoints
SCN001
Location: 35.197079, -106.434898
From the top of the tram, head north-northwest on the Crest Trail. The braided trails that lead from the restaurant to the Crest House can be confusing to follow. Stay on the Crest Trail, No. 130.
SCN002
Location: 35.205238, -106.440903
Continue north past Gravel Pit Trail; pass a popular meadow enclosed by a buck-and-pole fence; an adjacent rock building overlooks the city below. In .2 mile, pass Buried Cable Trail.
SCN003
Location: 35.206902, -106.443901
Keep straight, heading northwest @ 3-way junction; trail on left detours to the Kiwanis House.
SCN004
Location: 35.20948, -106.448196
Crest House: Trail opens at large parking lot near gift shop and snack bar. Pick up North Crest Trail on the north end of lot (near the radio towers).
SCN005
Location: 35.211239, -106.449303
Cross Crest Hwy. and skirt the east boundary of a fenced radio yard. Head north.
SCN006
Location: 35.216679, -106.450798
Crowds thin as the trail winds north through fir, pine, and spruce trees (away from the area accessible by vehicle). Begin gradual descent to North Crest trailhead.
SCN007
Location: 35.237659, -106.449799
Stay straight @ 3-way junction with the 10K Trail. Follow the trail through dense forest with occasional breaks that yield views of prominent rock formations below North Sandia Peak.
SCN008
Location: 35.241089, -106.450401
Keep straight @ 3-way junction with Osha Loop Trail.
SCN009
Location: 35.249451, -106.451309
To the south, lush aspen groves cover the hillsides.
SCN010
Location: 35.261429, -106.444252
Trail gently curves to the east, then north; there are good views across the canyons of peaks to the east.
SCN011
Location: 35.262642, -106.441048
The trail drops through low cover along a wide open slope with magnificent views of the folds in the crest to the north.
SCN012
Location: 35.290878, -106.438698
As you descend through loose rock, keep an eye out for fossils and horny toads.
SCN013
Location: 35.291359, -106.439201
North Crest Trailhead: A car shuttle should be in place if you hike the trail in one day.
Aspen Groves
Location: 35.249168, -106.450958
Looking south to the top of the crest, lush aspen groves remind you that a fall hike on the Sandia Crest Trail is in order.
Views to the East
Location: 35.261501, -106.444183
Canyons and more peaks grace the eastern horizon from the North Crest Trail.
Horny Toad
Location: 35.281464, -106.43605
Although the Sandia Crest Trail crosses several ecological zones, reminders of the desert are never far away.