Albuquerque, NM: La Luz Trail
Irresistible to trail runners and hikers from all over the world, this classic, 7.1-mile climb to the Sandia Crest features sweeping vistas and challenging terrain.
Heading out the door? Read this article on the new Outside+ app available now on iOS devices for members! Download the app.
The bad news: This tough-as-nails trail has been the official route of Albuquerque's popular La Luz Trail Run since 1965, making it tops on hikers' tick lists. The good news: In late September, trail traffic plummets right when temperatures cool and the aspen leaves turn gold.
From the trailhead on the northeast edge of town, the steep, zigzagging 14.2-mile (round-trip) trail weaves around cactus and yucca as it scales the canyon walls and skirts toothy outcrops. At mile 7.1, catch your breath on top of 10,678-foot Sandia Crest before dropping 4,500 feet on the return descent.
-Mapped by Bill Velasquez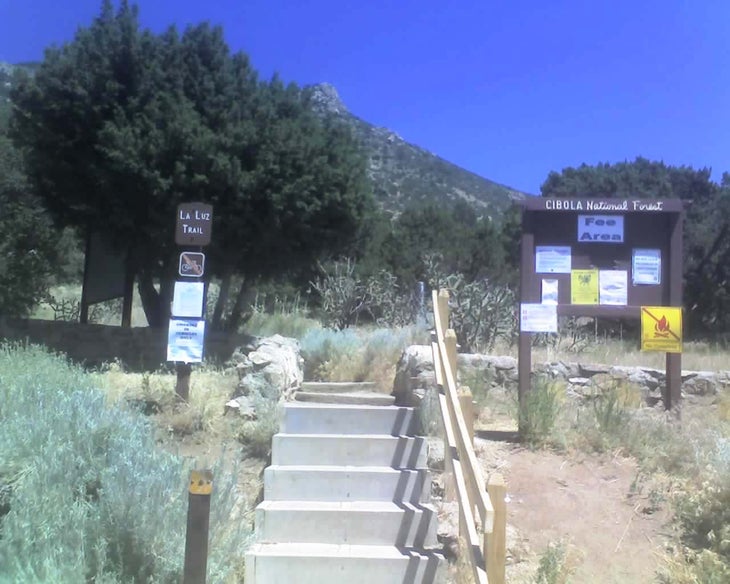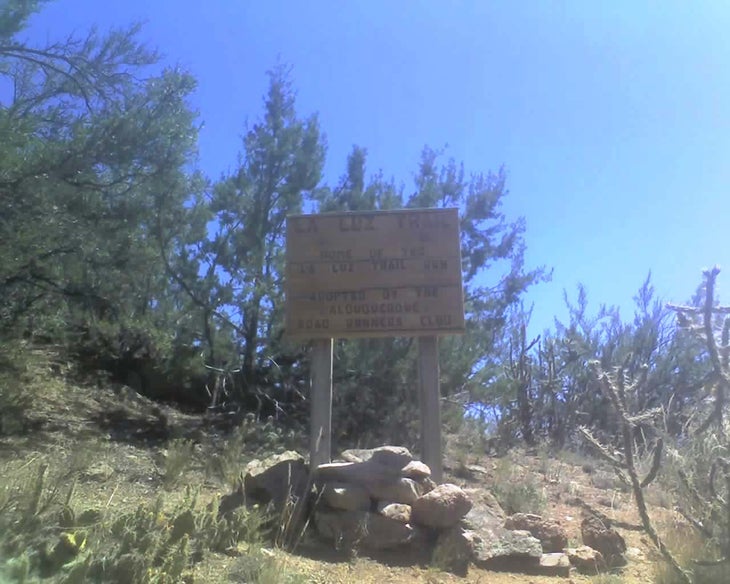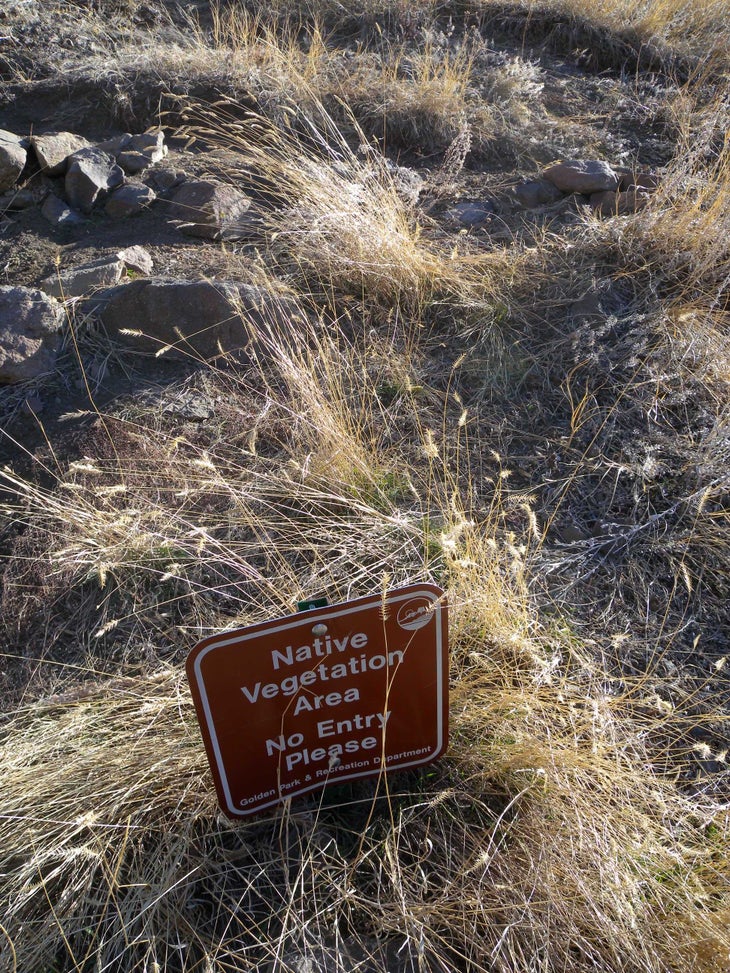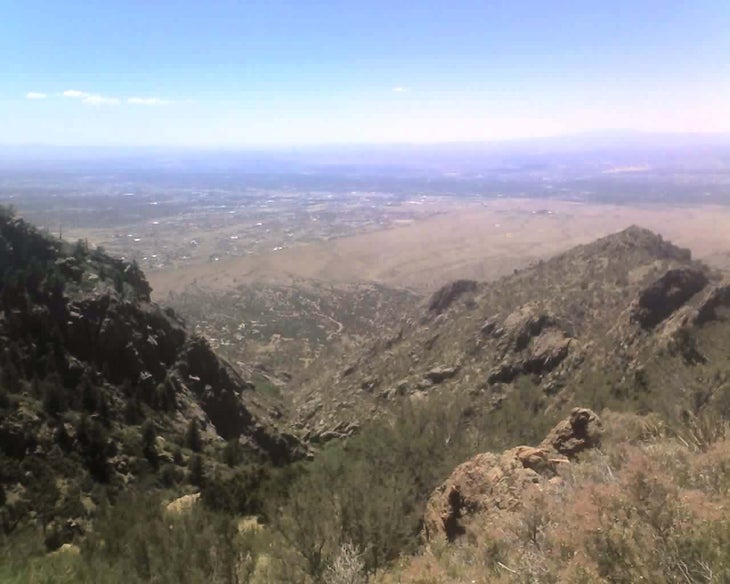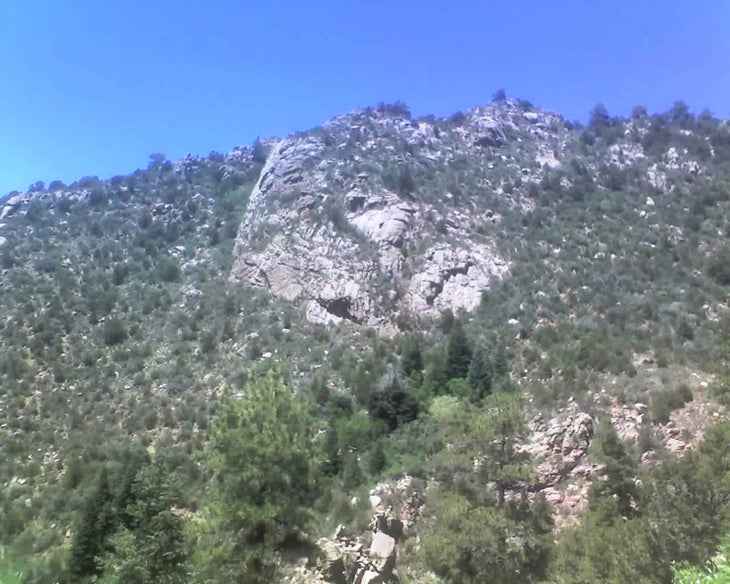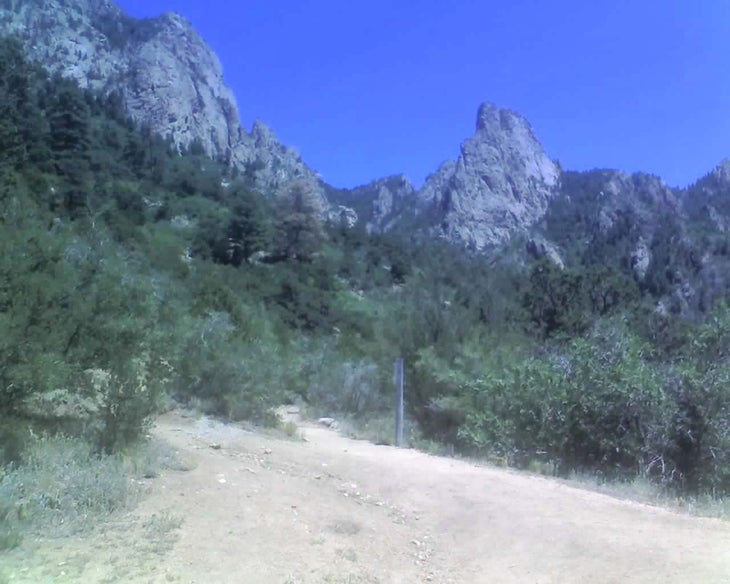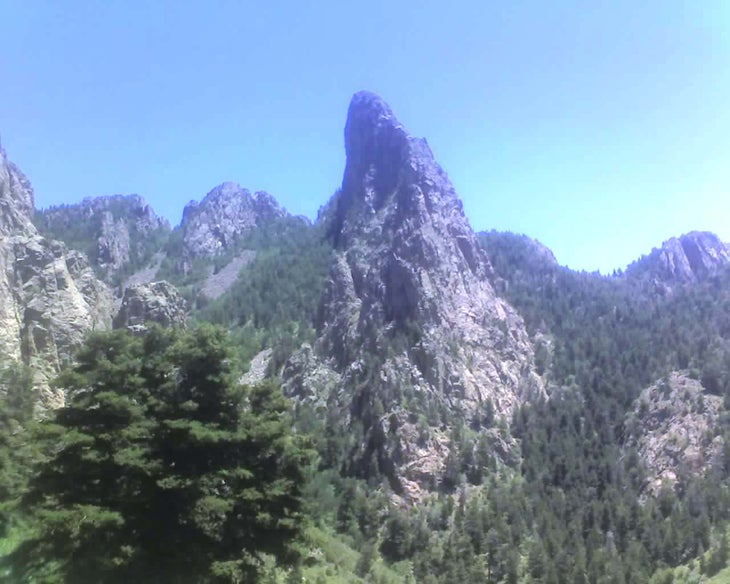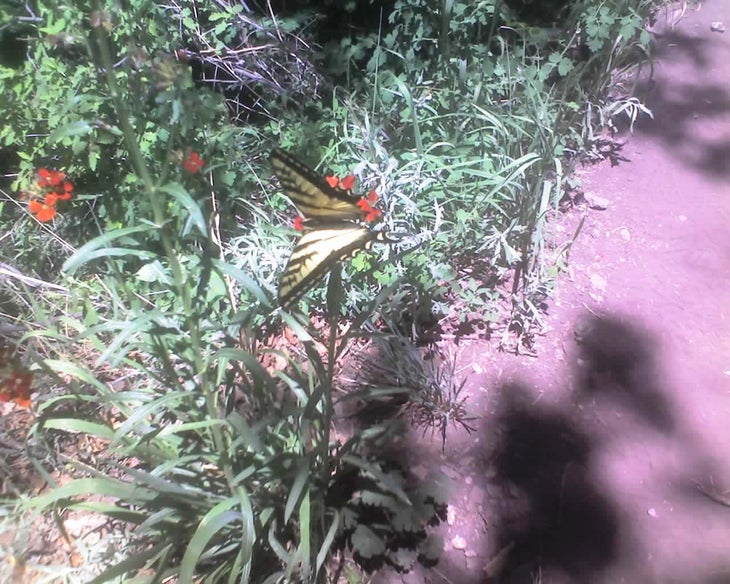 Trail Facts
Waypoints
LUZ001
Location: 35.219639, -106.480696
The route starts on dry, dusty trail and weaves through rocky outcrops. As you gain elevation, the juniper and pinon transition to aspen, fir, and spruce.
LUZ002
Location: 35.213402, -106.475375
Turn left at the junction. A signpost marks the way to the lower tram terminal.
LUZ003
Location: 35.213771, -106.475158
Follow switchbacks past cacti and yucca.
LUZ004
Location: 35.214124, -106.471609
Sweeping vistas emerge as the trail climbs higher.
LUZ005
Location: 35.212745, -106.467113
Stay right when the main trail passes diverging user trails.
LUZ006
Location: 35.20929, -106.463492
Rock walls line the canyon.
LUZ007
Location: 35.210499, -106.460448
A few shady spots can offer relief from the heat during hot months.
LUZ008
Location: 35.206385, -106.453179
Hardpack trail starts to transition to rocky scree slopes.
LUZ009
Location: 35.20495, -106.449518
Tackle steeper grades near the top of the climb.
LUZ010
Location: 35.209574, -106.448886
Catch your breath on top of 10,678-foot Sandia Crest before dropping 4,500 feet on the
return descent.
La Luz Trailhead
Location: 35.21954, -106.480694
La Luz Trail
Location: 35.219328, -106.480306
Trail Runner Magazine calls it one of the toughest trail races.
Switchbacks
Location: 35.213788, -106.474767
Western Views
Location: 35.212687, -106.467431
Rocky Outcrops
Location: 35.212716, -106.467288
User Trails
Location: 35.212745, -106.46708
as you go up, some old or user trails can make your route confusing.
Rock Formations
Location: 35.208003, -106.456592
Butterfly
Location: 35.209227, -106.449275