Albuquerque, NM: Gila Crest South to Hummingbird Saddle
This 9.8-mile out-and-back connects old-growth evergreens and the Mogollon Mountains, a series of 10,000-foot peaks in Gila National Forest.
Heading out the door? Read this article on the new Outside+ app available now on iOS devices for members! Download the app.
This gateway trail into the Gila high country snakes 4.9 miles through fir, pine, and aspen groves climbing 1,280 feet over a moderate grade and a couple of steep pitches. Located about half-way between Albuquerque and Phoenix, the Gila Crest Trail traces the highest part of the Gila National Forest and is extremely popular in the fall when the aspens turn golden yellow. This trail preview stops at Hummingbird Saddle but this spot is also a good jump off point to to climb 10,110-foot Mogollon Baldy or to explore nearby Redstone Park.
Most backpackers overnight at Hummingbird Saddle below 10,896-foot Whitewater Baldy. But, for a more secluded campsite, choose the other inviting saddle located about 3.2 miles from the trailhead. If you choose this alternative campsite, plan accordingly: the closest reliable water sources are at Bead Spring, 1.6 miles to the north, or south of Hummingbird Saddle, nearly 2 miles away.
– Mapped by Bill Velasquez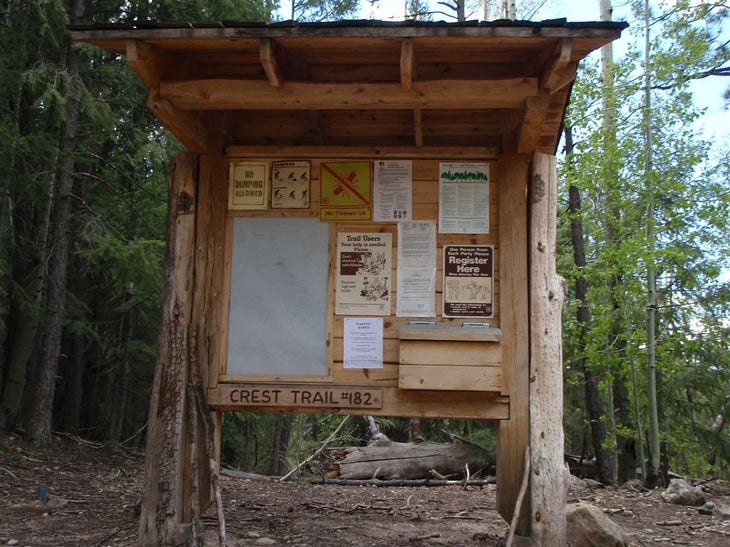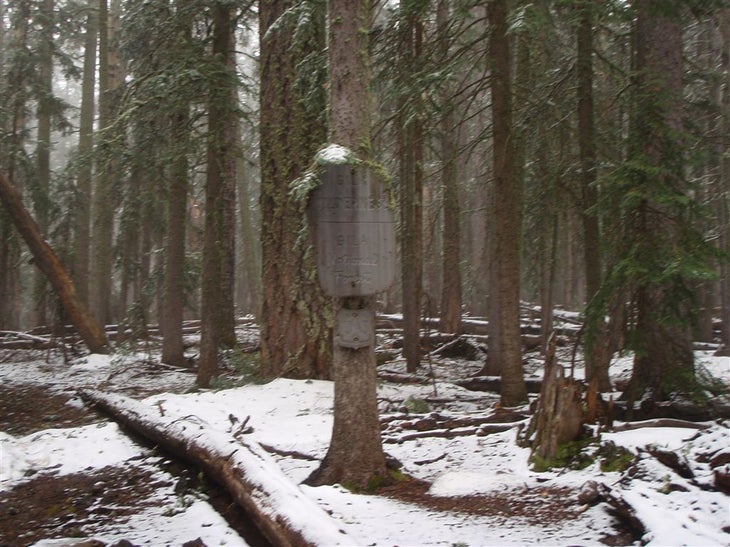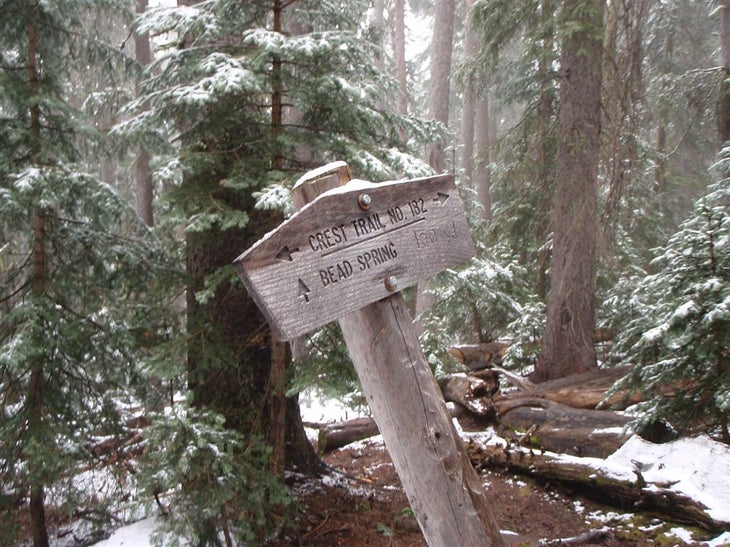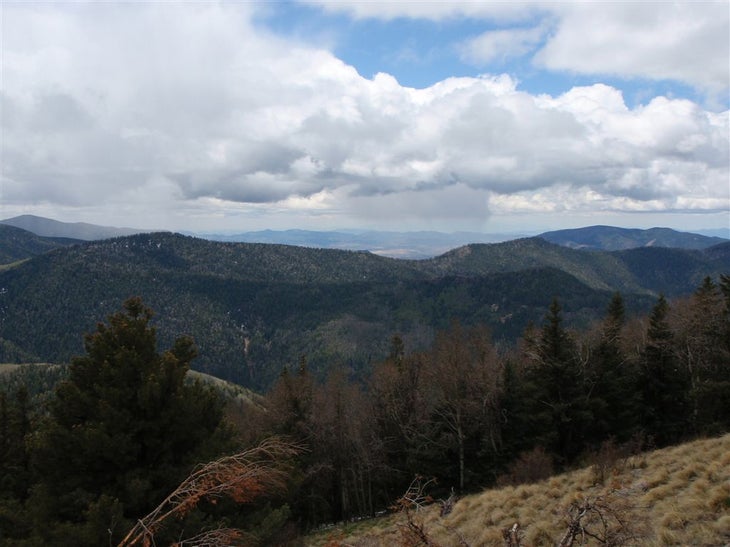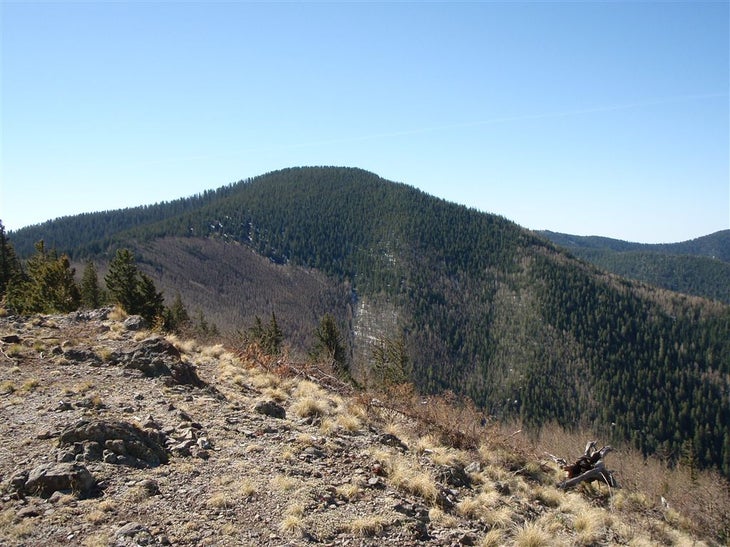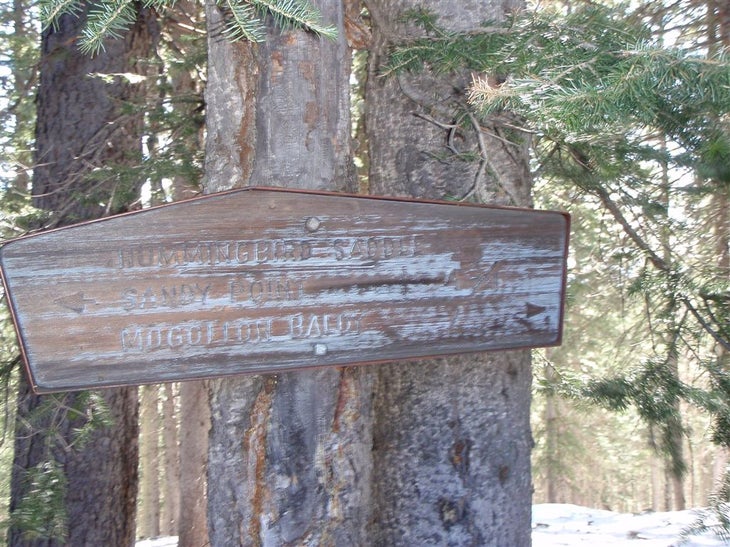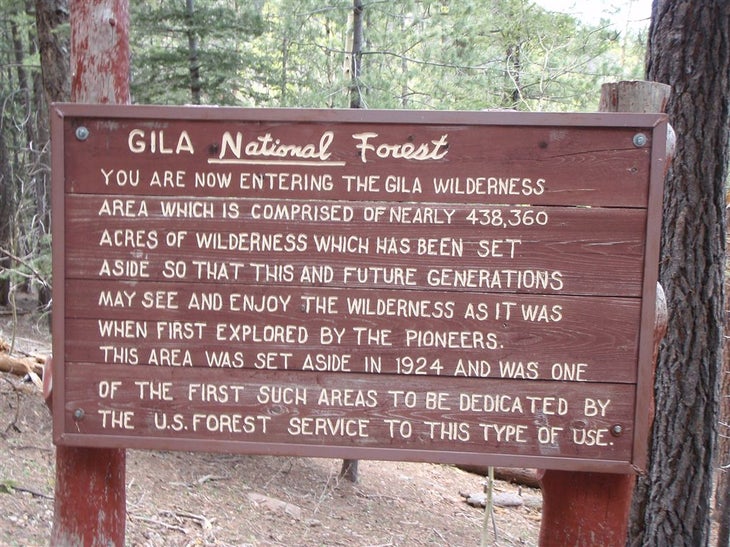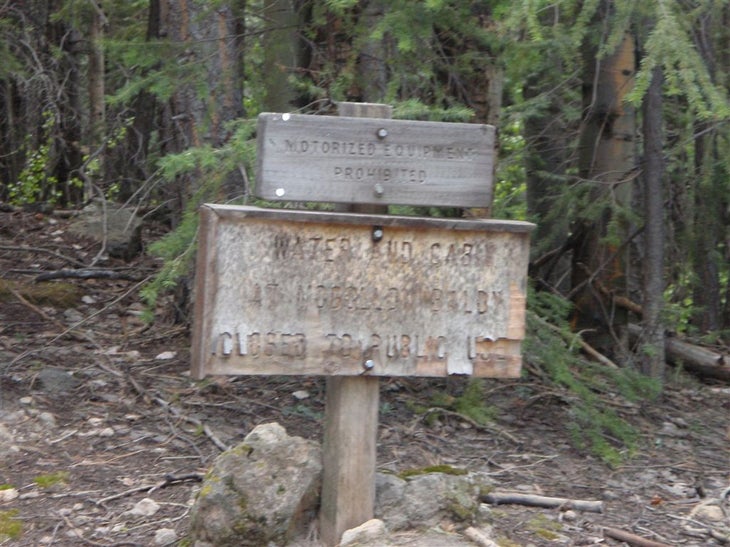 Trail Facts
Waypoints
GCT001
Location: 33.3731155, -108.6858749
The Sandy Point trailhead parking lot also has an outhouse. At 9,124 feet, extensive snow drifts may be present here and at higher elevations along the trail as late as mid-June.
GCT002
Location: 33.3638573, -108.6753845
The trail climbs gently through thick coniferous forest near the wilderness area boundary.
GCT003
Location: 33.3626556, -108.6756058
Though Bead Spring is a reliable water source, at just 1.5 miles from the trailhead, the steep terrain is not ideal for camping.
GCT004
Location: 33.3448639, -108.6650467
Trail opens to reveal a flat area 1.7 miles from Hummingbird Saddle. If you are prepared to camp without water, the aspens and level ground are inviting.
GCT005
Location: 33.3426857, -108.6616974
Views open to the south as you begin a steep climb up the rugged trail.
GCT006
Location: 33.3366699, -108.6532822
Trail breaks on to a rocky saddle with a view of Whitewater Baldy to the south.
GCT007
Location: 33.3304901, -108.6439133
Hummingbird Saddle: As it's name suggests, the tiny birds sometimes zip across this wide open saddle, especially after a summer rain. Plenty of camping spots and a reliable spring nearby make this an excellent day-hike base camp.
GCT008
Location: 33.3280716, -108.6448898
Spring: The nearest reliable water source for campers at Hummingbird Saddle.
Sandy Point
Location: 33.373127, -108.6858978
The trailhead kiosk at Sandy Point.
Gila Wilderness Boundary
Location: 33.3638916, -108.6754456
Just over 1 mile from the parking lot, this sign marks the Gila Wilderness Area Boundary.
Bead Spring
Location: 33.3626518, -108.6756134
Sign indicates a 100 yard drop to Bead Spring.
Crest Views
Location: 33.3427238, -108.6616592
Southern view across the canyon that feeds Whitewater Creek.
Whitewater Baldy
Location: 33.3366623, -108.653244
Whitewater Baldy is the highest peak in this range.
Whitewater Creek Trail
Location: 33.3306717, -108.6439705
Trails 182 (Gila Crest Trail) and 207 (Whitewater Creek Trail) meet at Hummingbird Saddle.
Gila National Forest
Location: 33.3732872, -108.6859207
This sign explains this small piece of the Gila's vast wilderness area.
Limited Water
Location: 33.3731689, -108.6858139
There is no water available to the public at the U.S. Forest Service fire lookout on Mogollon Baldy.