Albuquerque: Embudo-Whitewash Loop
Move from scrubby desert to forested foothills on this 9.5-mile loop just minutes from downtown. Pack ample water and a raptor ID book.
Heading out the door? Read this article on the new Outside+ app available now on iOS devices for members! Download the app.
-Mapped by Bill Velasquez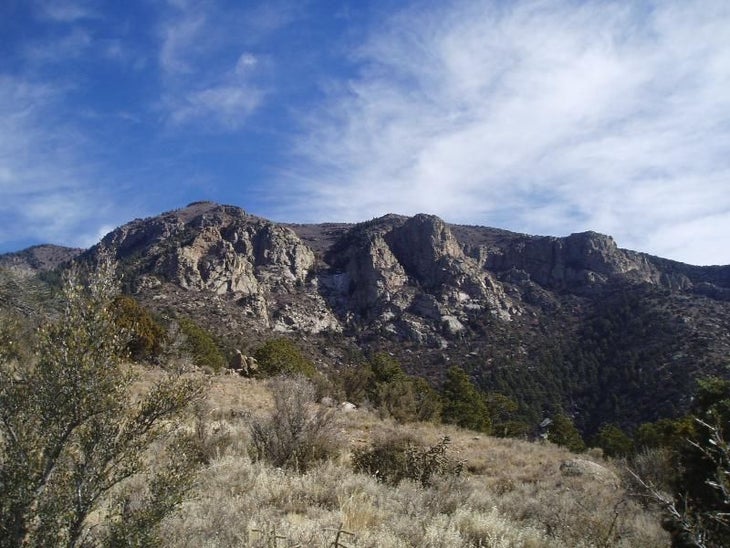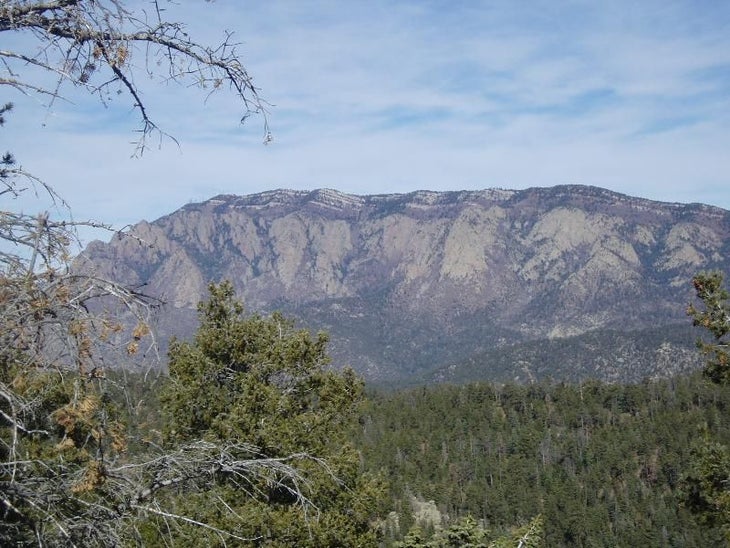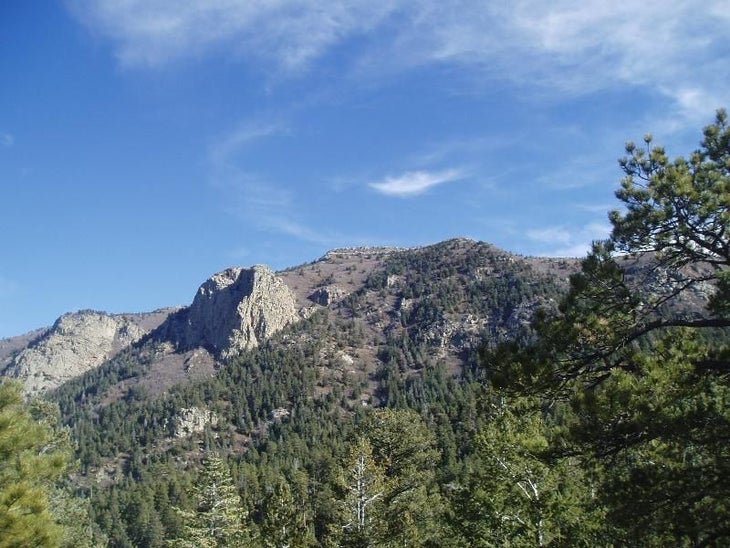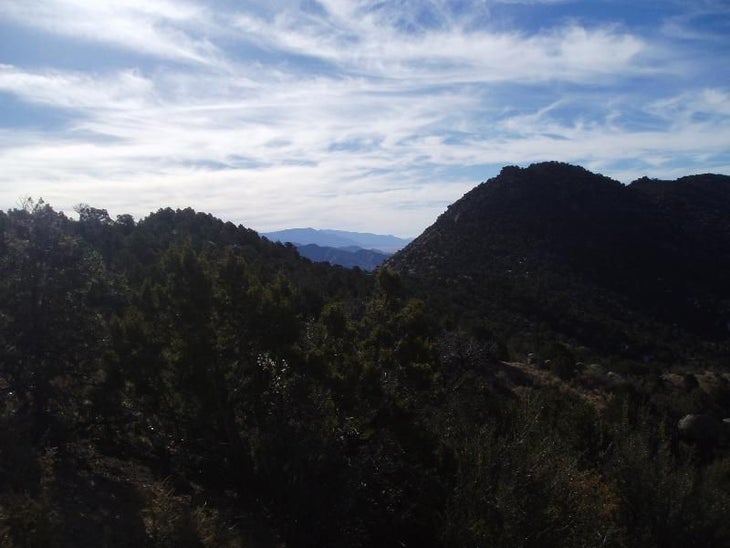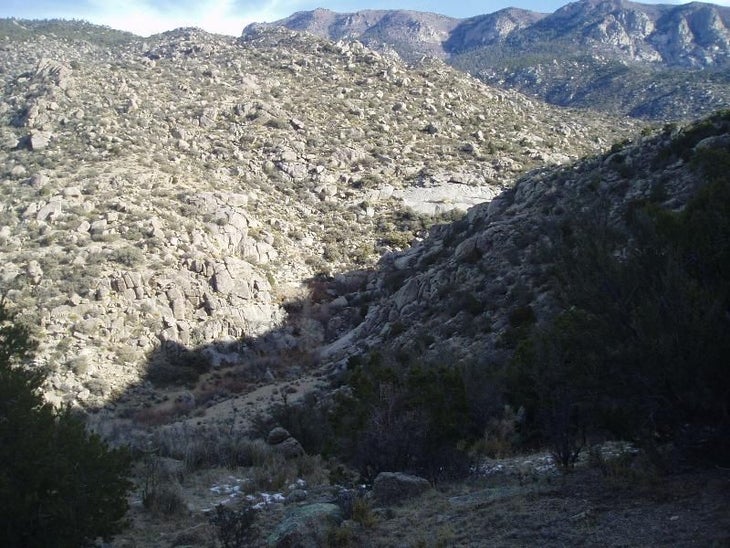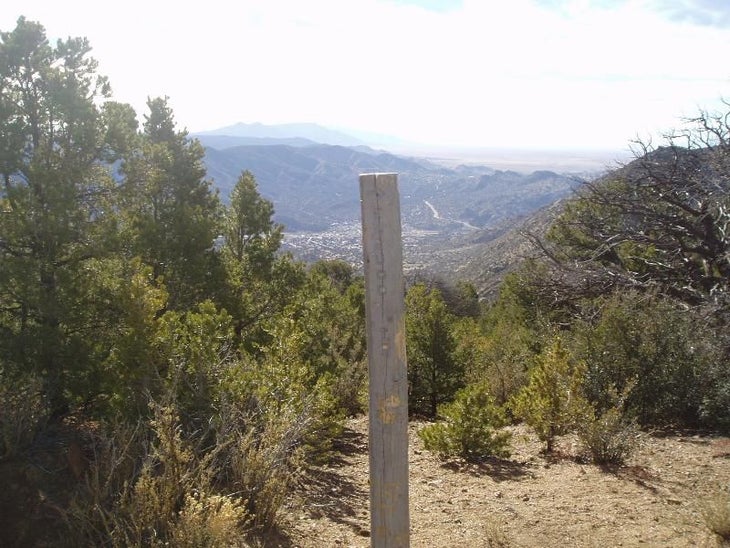 Trail Facts
Waypoints
Trail #365 marker
Location: 35.1034660339356, -106.48641204834
Hiking SE toward the arid plains on the outskirts of Albuquerque
© Bill Velasquez
Where the raptor soar!
Location: 35.100414276123, -106.445175170898
Gazing overhead at the raptor migration route
© Bill Velasquez
Lunch Views 2
Location: 35.1180648803711, -106.44344329834
Oso Pass
© Bill Velasquez
Lunch Views 1
Location: 35.1175689697266, -106.443031311035
A clearing gives way to views of the Sandia Mountains
© Bill Velasquez
Looking South
Location: 35.1086616516113, -106.439407348633
An exceptional view to the south
© Bill Velasquez
Looking down at Embudo
Location: 35.1040458679199, -106.442039489746
A winding view down Embudo Canyon
© Bill Velasquez
HB sign #2
Location: 35.0944786071777, -106.471900939941
Hiking past the Horse Bypass route marker
© Bill Velasquez
3 Gun Spring Trail Marker
Location: 35.1033020019531, -106.443283081055
Wooden post marking Three Gun Spring Trail
© Bill Velasquez
EMB001
Location: 35.098991394043, -106.47989654541
Bear E toward water tank on Embudo Trail
EMB002
Location: 35.097339630127, -106.472396850586
Straight under power lines, hiking the Horse Bypass S between spiny yucca and scrubby oak
EMB003
Location: 35.0944709777832, -106.472297668457
Swing E; enter 37,000-acre Sandia Mtn. Wilderness, designated '78
EMB004
Location: 35.0952606201172, -106.465599060059
Stay parallel to, but above, seasonal creekbed and Embudo Spring
EMB005
Location: 35.0999221801758, -106.445426940918
Climb a few tight switchbacks to 180° views of Embudo Canyon and the S. Sandia Mtns., a raptor migration route
EMB006
Location: 35.1035118103027, -106.442497253418
Embudo Trail ends, veer NE on Three-Gun Spring Trail, breaking for S views of the crinkly, gray Manzano Mtns.
EMB007
Location: 35.1087417602539, -106.439002990723
Cross seasonal stream nestled under ponderosa pines
EMB008
Location: 35.1142616271973, -106.443901062012
Continue climbing N through shady relief
EMB009
Location: 35.1178092956543, -106.443099975586
Oso Pass: Turn L @ 4-way onto unmarked Whitewash Trail with ridgeline views of high desert, distant peaks
EMB010
Location: 35.1162605285644, -106.467796325684
Don't miss turn: Go L @ Y onto Whitewash Trail; descend SW back into desert
EMB011
Location: 35.1139106750488, -106.46849822998
Fisheye views of Albuquerque and the Sandia Mtns.; carefully proceed SW on steep, poorly defined trail
EMB012
Location: 35.1094207763672, -106.480003356934
Trail breaks into various braids; stay on unmarked Whitewash Trail, which follows L side of descending ridgeline
EMB013
Location: 35.103385925293, -106.486824035645
Straight @ 4-way; cross Trail #365. Hike SE on unnamed trail to lot