Adirondack Park: Marcy Dam
Delve into the rugged folds of New York's MacIntyre Mountains on this gentle 4.4-mile out-and-back.
Heading out the door? Read this article on the new Outside+ app available now on iOS devices for members! Download the app.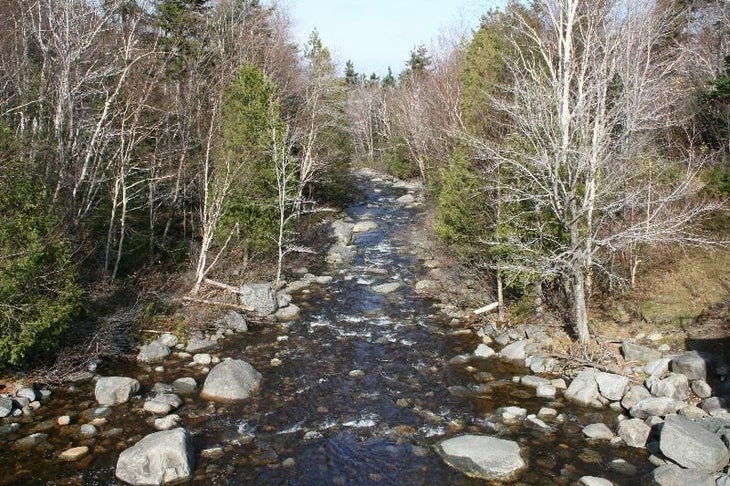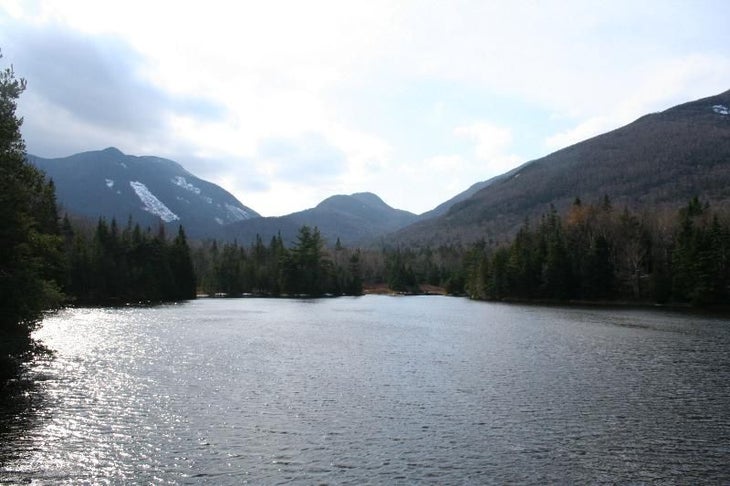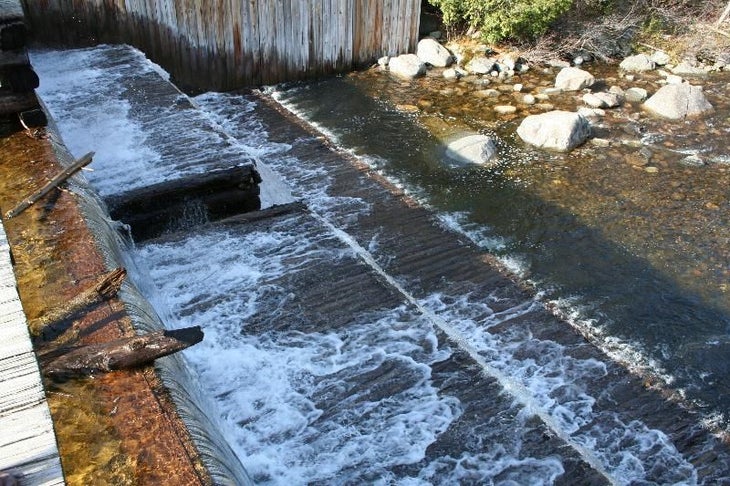 Trail Facts
Waypoints
MCD001
Location: 44.1828308105469, -73.9627380371094
Begin on Van Hoevenberg Trail meandering through a flat, diverse forest with sturdy red and sugar maples
MCD002
Location: 44.1831741333008, -73.9607543945312
Straight @ 4-way. This trail is named after Henry Van Hoevenberg, a local who helped build the first trails in the Adirondack high peaks decades ago.
MCD003
Location: 44.180118560791, -73.9596710205078
Cross long, wooden footbridge over MacIntyre Brook
MCD004
Location: 44.1783218383789, -73.9596176147461
Skirt E of a small marsh
MCD005
Location: 44.1723709106445, -73.9589385986328
L @ Y, staying on Van Hoevenberg Trail
MCD006
Location: 44.1705894470215, -73.9555969238281
Thick, slippery roots litter the trail
MCD007
Location: 44.1669387817383, -73.9535217285156
Continue straight, circumnavigating the E base of Whales Tail Mtn.
MCD008
Location: 44.1631889343262, -73.9515762329102
Cross wooden planks over small streamlet rushing into Marcy Brook on L; proceed down stone steps
MCD009
Location: 44.1596183776856, -73.9526519775391
Take steps uphill
MCD010
Location: 44.158748626709, -73.9511489868164
Marcy Dam (721 ft.). Lean-tos and tent platforms surround pond with 180° views to Mt. Colden, Avalanche Mtn., and Wright Peak. Campsites on first-come basis. Retrace steps to your car
Boulder-laden brook
Location: 44.1589050292969, -73.9515991210938
Marcy Brook at the base of Marcy Dam. ©Marriane Perreault
Panorama Payoff
Location: 44.1591835021973, -73.9508056640625
Mt Colden, Avalanche Mtn. and SE shoulder of Wright Peak from Marcy Dam. ©Marriane Perreault
The Dam at Marcy Dam
Location: 44.1592292785644, -73.9511337280274
Riffles of runoff over Marcy Dam. ©Marriane Perreault