Adirondack Park: Gleasman's Falls
This peaceful, 5.5-mile Adirondack out-and-back wanders through a maple forest to an overlook with views of Gleasman's Falls and a rocky gorge.
Heading out the door? Read this article on the new Outside+ app available now on iOS devices for members! Download the app.
Adirondack hikers have plenty of trail options that don't require bagging 4,000-foot peaks; this tranquil, 5.5-mile out-and-back in Independence River Wild Forest is just one of the more mild items on the menu. From the Beach Mill Pond Trailhead at the end of Beach Mill Road, hike southeast along a yellow-blazed trail; you'll soon cross Burnt Creek on the first of several trail bridges. One mile in, the route traverses a beaver pond over a bog bridge and footbridge; keep an eye out for the beaver lodge in the heart of the swamp.
The undulating trail continues to meander southeast through a mixed maple forest and reaches a bridge over Second Creek (a subsidiary of Independence River). Continuing over a steep rock hump, the trail passes a large boulder and begins a slight descent to the edge of the gorge—look right for an unmarked spur trail that offers a bird's-eye view of the falls below. The main trail continues for 0.2 mile along the top of the gorge wall until it opens up at a ledge overlook of Gleasman's Falls (about 30 feet above the river): look upstream to see the series of cascades (each dropping 5 to 10 feet). Enjoy the sights and sounds of the gorge before backtracking to the trailhead.
-Mapped by Lisa Densmore, DensmoreDesigns.com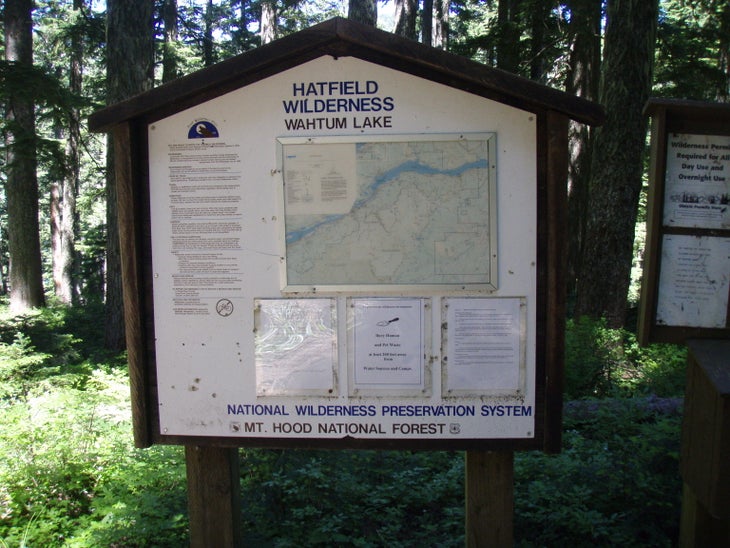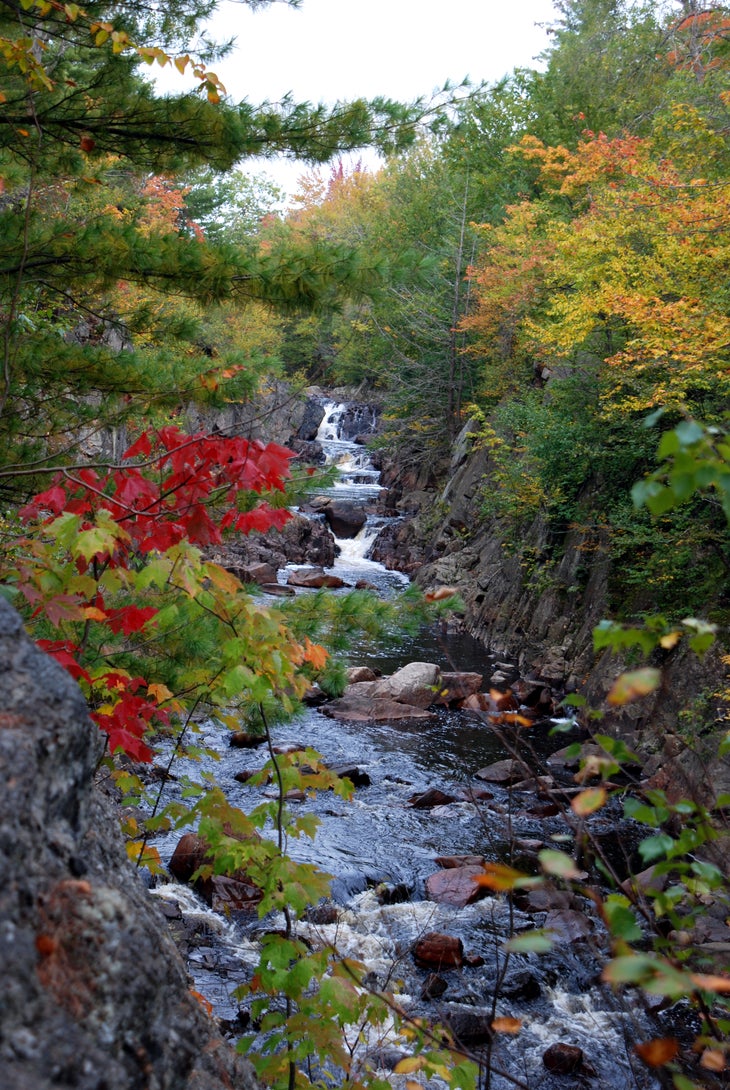 Trail Facts
Waypoints
GLS001
Location: 43.808376, -75.276155
From the trailhead, head downhill and cross a bridge over Burnt Creek. Note: Gleasman's Falls is not on the trailhead sign; the falls are just one of many attractions along the Independence River. Continue across Burnt Creek, following yellow trail markers. About a mile into the hike, you'll traverse an old, overgrown beaver pond on a bog bridge and a footbridge.
GLS002
Location: 43.800722, -75.235621
Cross a well-constructed bridge over Second Creek, a tributary of Independence River. Gleasman's Falls are just 0.2 mile east.
GLS003
Location: 43.799382, -75.231343
Gleasman's Falls: Here the trail opens up onto a rock ledge about 30 feet above the gorge. Just up river, you'll see a series of photogenic cascades, each 5 to 10 feet high. From here, hikers can follow the trail to the upper falls and explore the area a bit before backtracking to the trailhead.
Trailhead Sign
Location: 43.808378, -75.276056
Gleasman's Falls
Location: 43.799381, -75.231242