A Wild River Trip Through Wrangell-St. Elias National Park
A packraft, a backpack, and some of the most beautiful scenery in Alaska are the ingredients for a bucket-list-level trip.
Heading out the door? Read this article on the new Outside+ app available now on iOS devices for members! Download the app.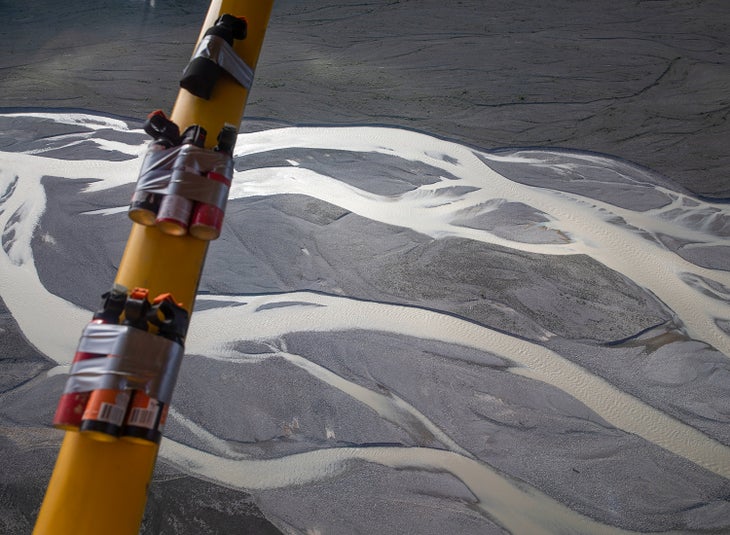 Our first glimpse at our route down the braided Nizina River. Bear spray has to be taped to the struts of bush planes to prevent against an accidental release inside the cockpit.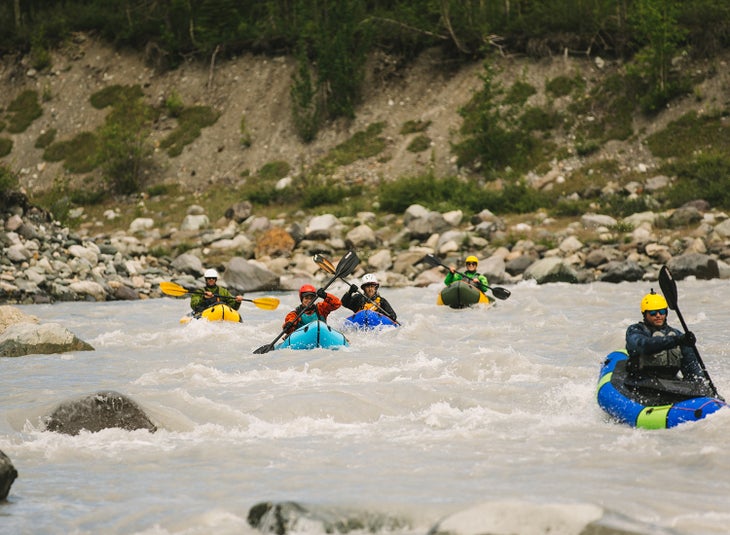 Our group spent two days honing our white-water skills in McCarthy before setting out with Kennecott Wilderness Guides.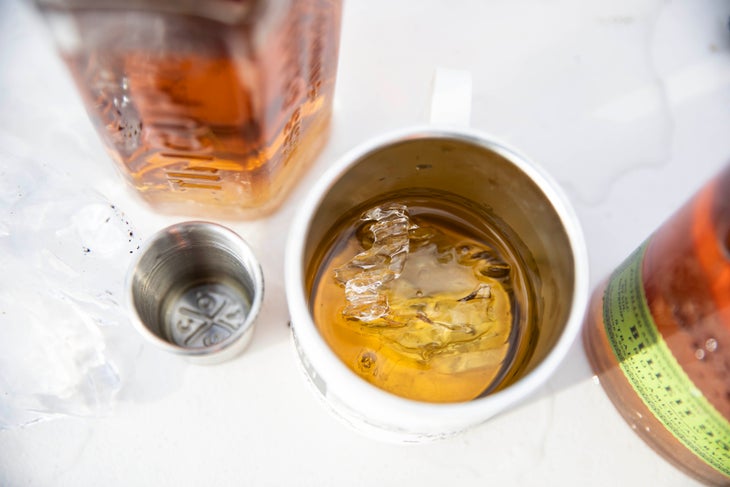 Pro Tip: After a hard day of packrafting, kick off your apres using glacier ice in your whiskey cup.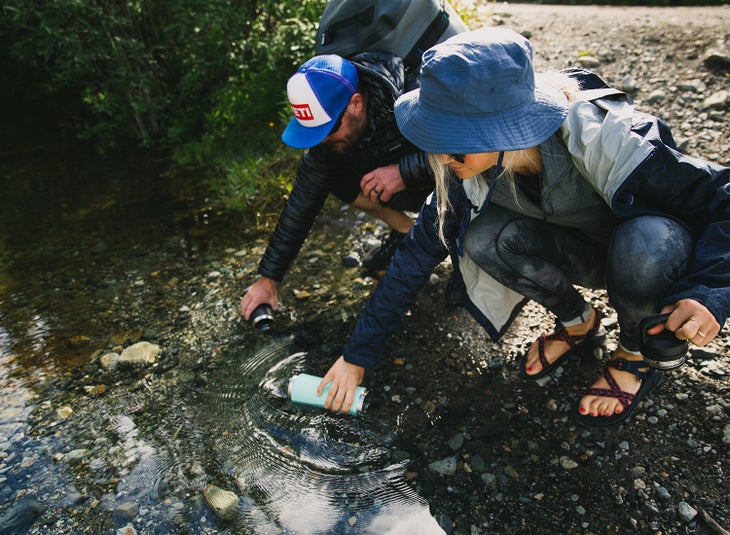 No need for a water filter here.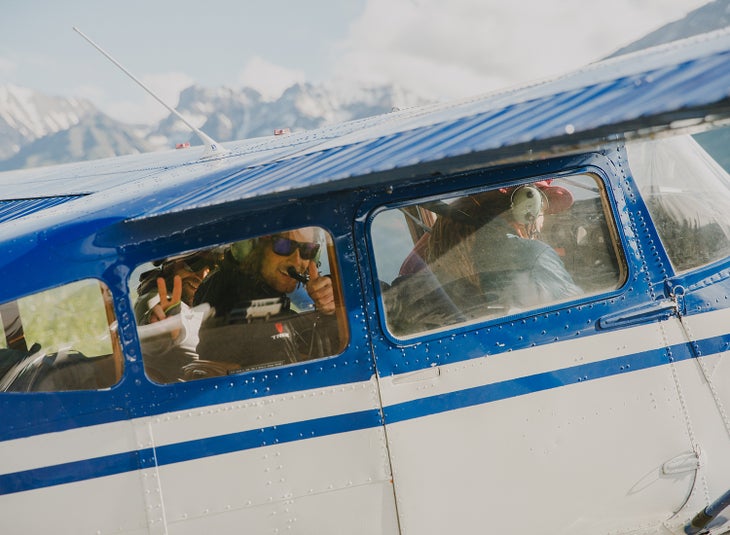 James Stout and Bryson Ross are ready for takeoff.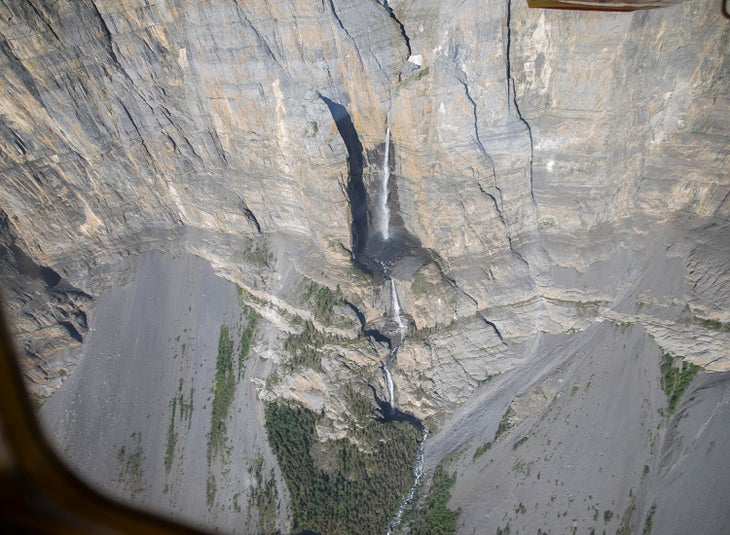 Bob from Wrangell Mountain Air flew us in for a closer look at these mile-high cliffs.
With 3 days of camping gear, plus boats, PFDs, helmets, and paddles on board, our packs weren't exactly pretty.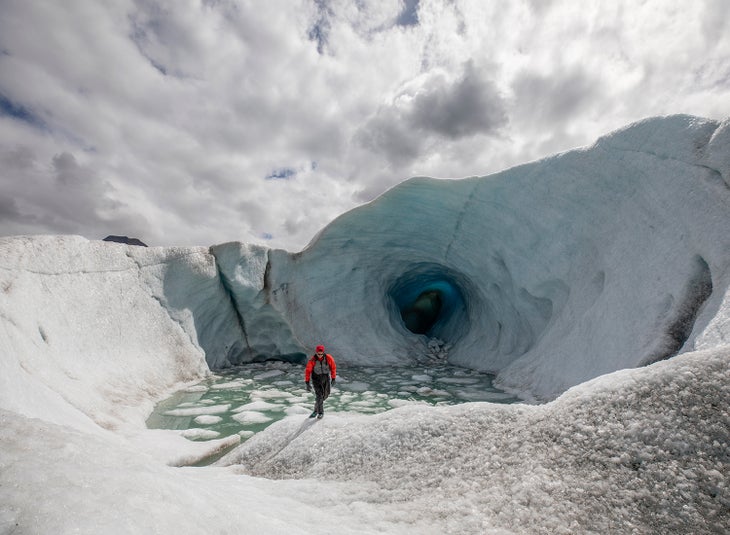 Day 1 consists of a 3-mile paddle across Nizina Lake. We stop for lunch on this iceberg. Suddenly, one of these things sinking the Titanic makes perfect sense.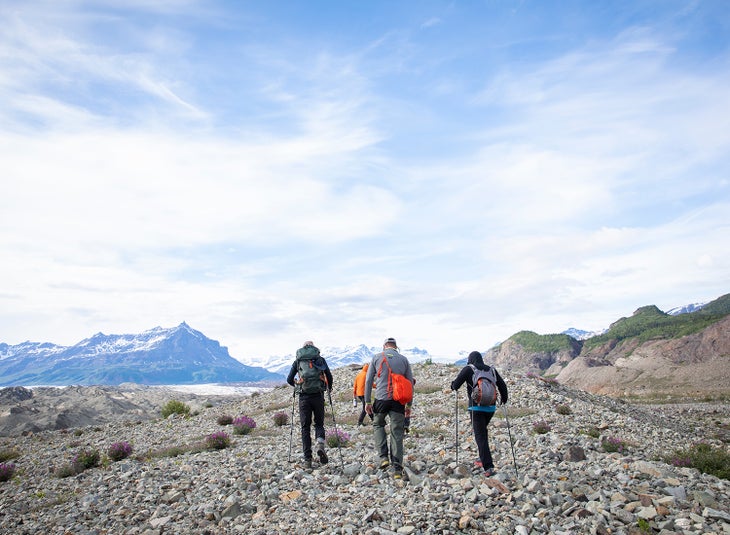 After setting up camp, we set off to explore the land at the toe of Nizina Glacier.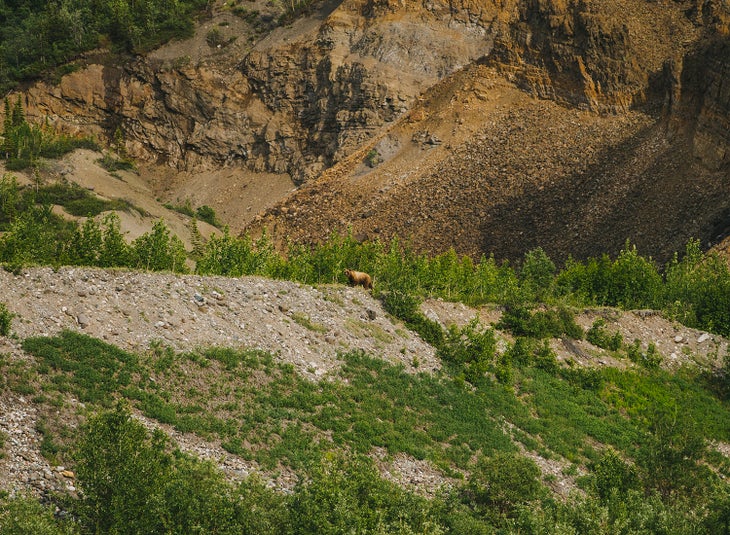 Our first Grizzly, sitting 500 yards from our tents.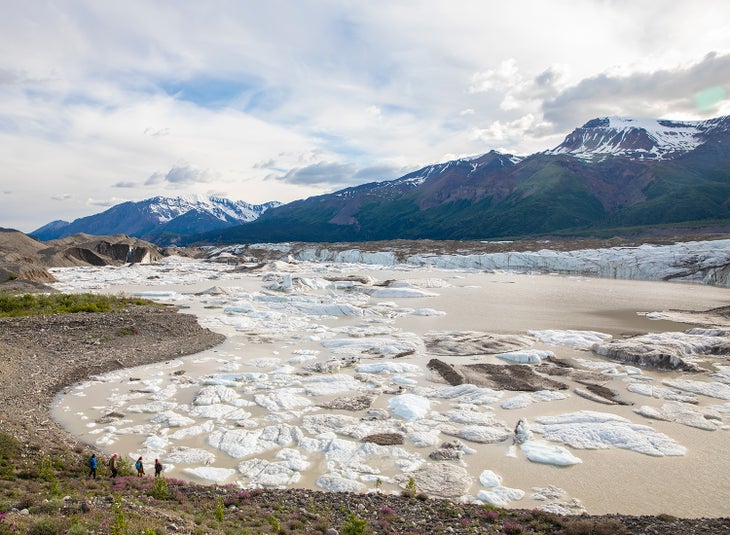 We trace the shoreline back to camp. There are no trails; it's a choose-your-own-adventure kind of journey.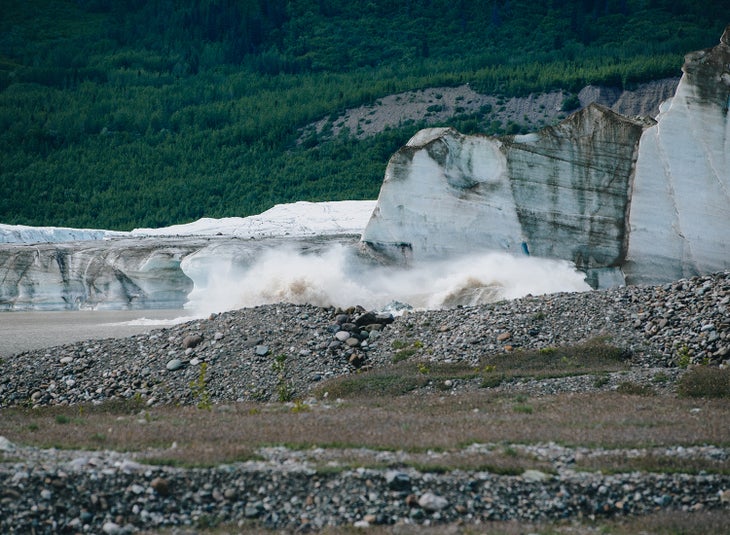 That moment a piece of ice as big as your house falls right in front of your camp.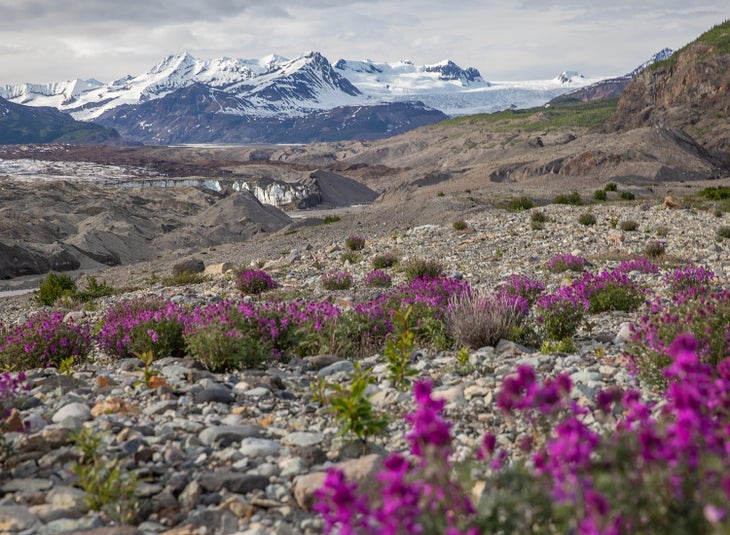 Plan your trip for early July to see the wildflowers put on a show.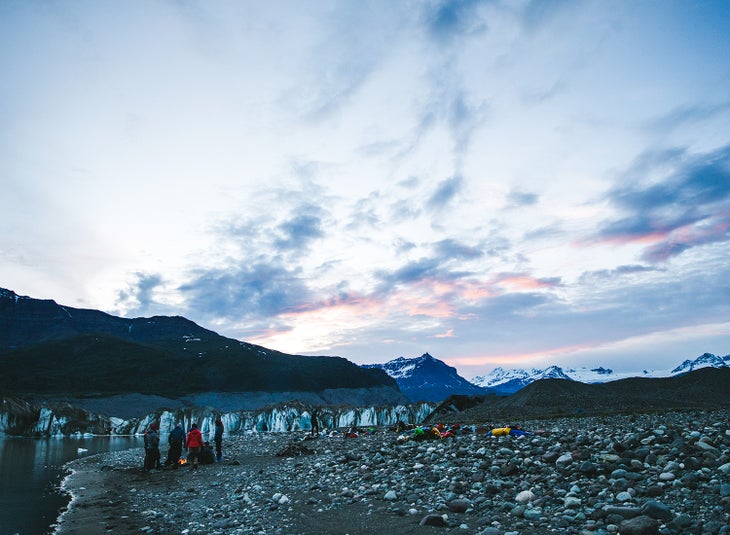 Your concept of time quickly erodes when there are 19 hours of daylight. This sunset actually occurred around midnight.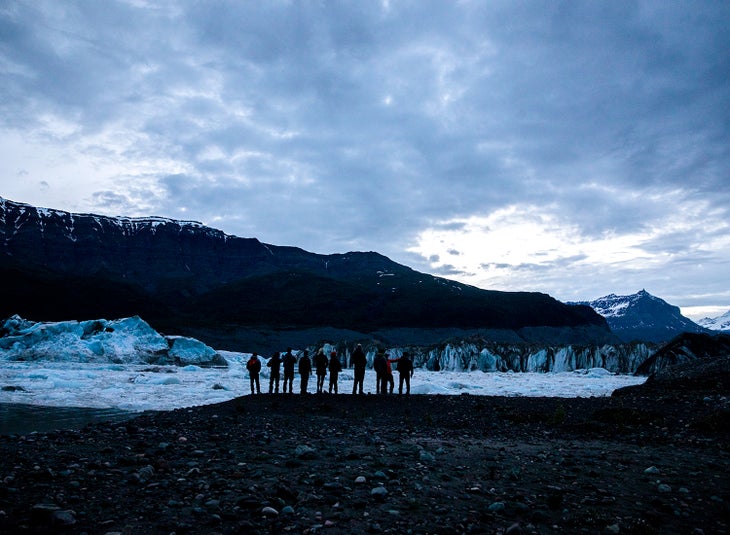 We stay up into the early hours of the morning to watch an epic glacier calving event.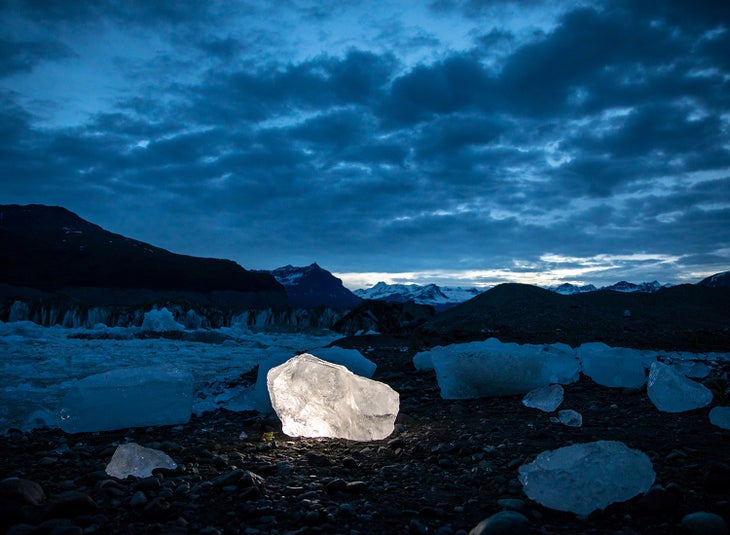 The calving washes up ice boulders all around the beach.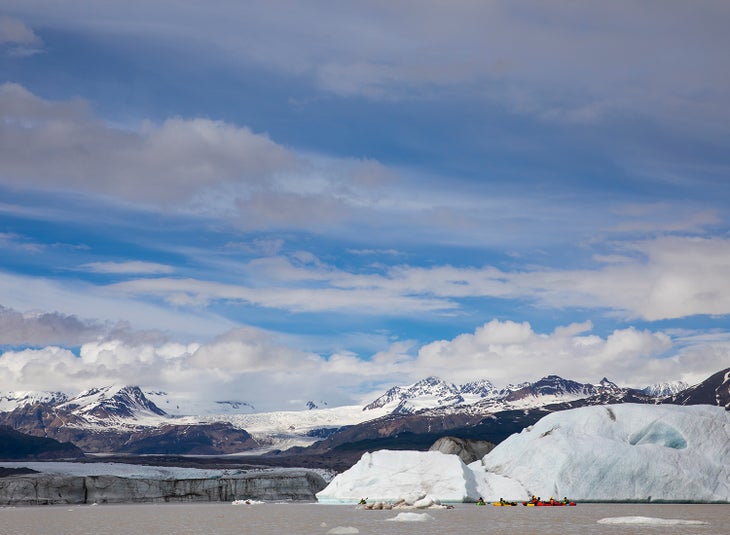 The next day the glacier event leaves the "landscape" of the lake completely changed, leading us down dead-ends as we make our way through the maze of icebergs.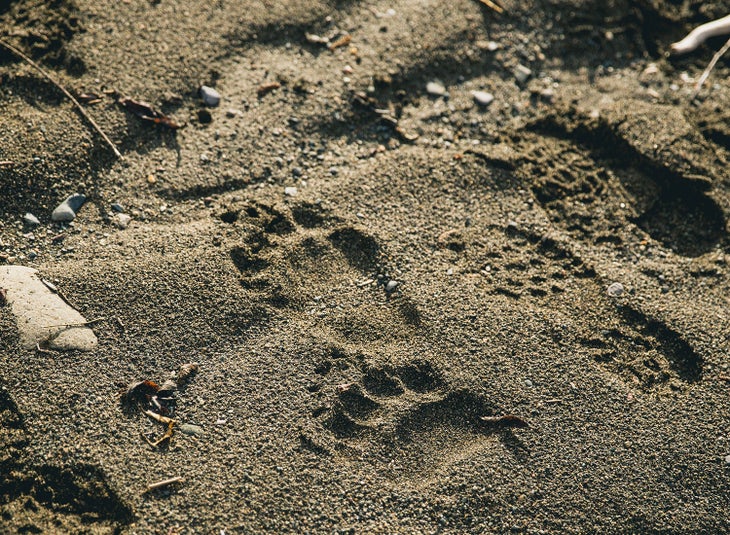 There's no shortage of evidence that bears are all around us.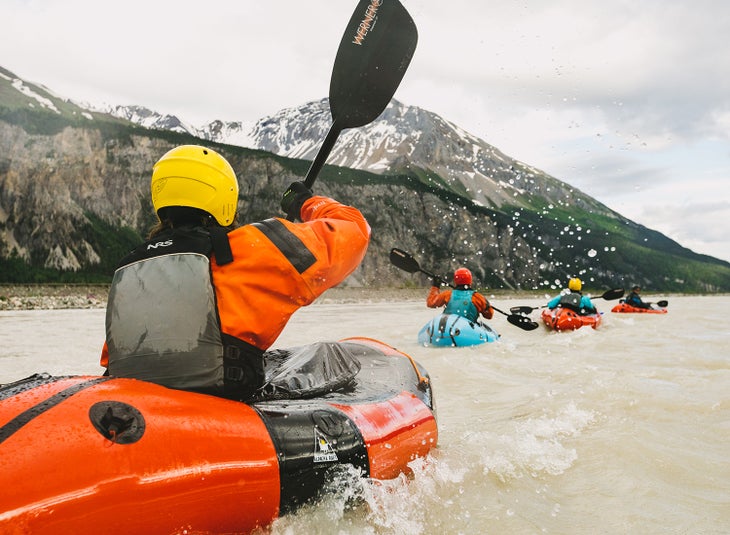 We hit the rapids of the Nizina River and put our practice into action. It's 40 wild miles back to civilization.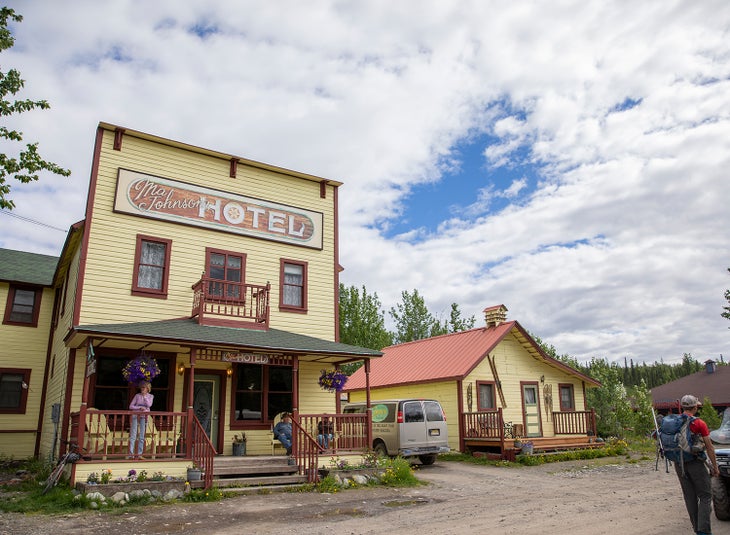 In McCarthy we stay at Ma Johnson's. The house on the right was a brothel for mine workers back in McCarthy's heyday.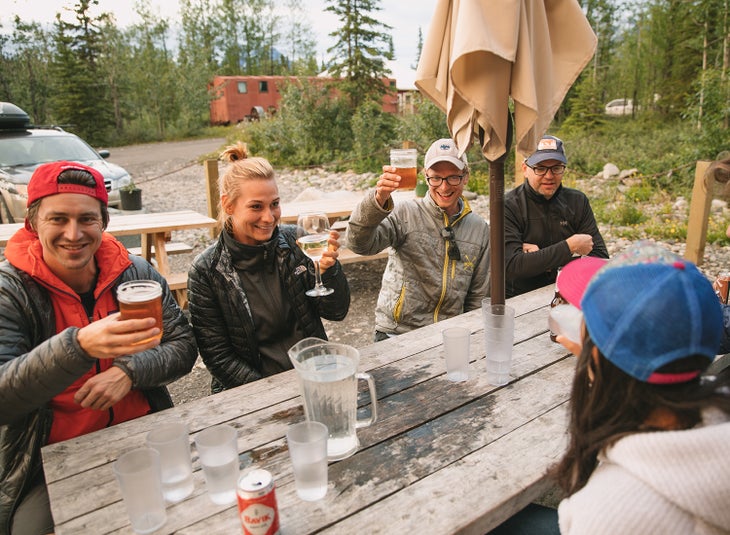 Do yourself a favor and eat at the Potato in McCarthy. Try the salmon salad and rosemary fries.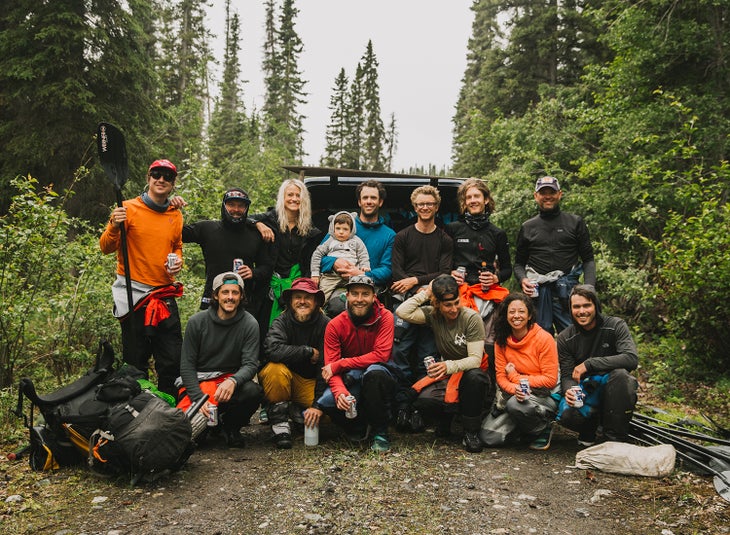 Our group, (ok, we didn't take the baby) celebrating at the take-out. 
Is there a better way to explore the United States' largest national park than on a river? We think not. Camping at the water's edge can give you a front-row seat to glaciers calving and bears hunting for their food. Photo editor and staff photographer Louisa Albanese headed to the Nizina River with Chaco to knock one big item off her bucket list. 
Watch: Glacier calves in Alaska's Wrangell-St. Elias National Park and Preserve