A Quiet Morning on the Roaring Fork River
Photos by Mike J. Donley
Heading out the door? Read this article on the new Outside+ app available now on iOS devices for members! Download the app.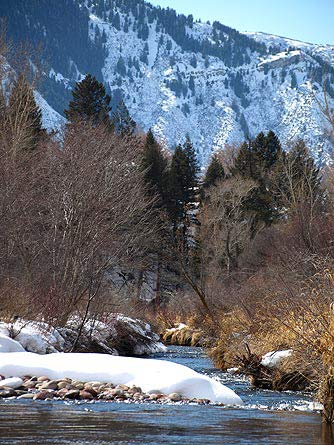 Outside the town of Basalt, the Roaring Fork smooths out for a few hundred feet, making for perfect winter fishing. Down from the road, there's loose rock, marshy ground, and a channel to cross before reaching this spot.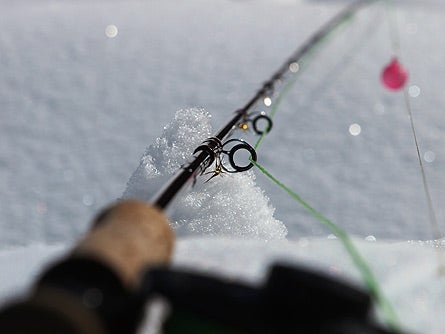 The rod is ready. It has a strong base section and a soft tip, so fish won't break the line while setting the hook.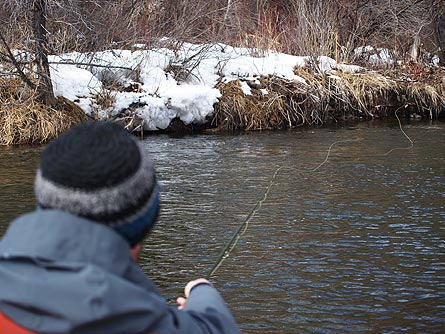 Chase Putnam casts his TFO Jim Teeney rod and is using weighted flies as bait.
Using a strong rod and modified roll casts prevents tangling of all the flies and weights on the line.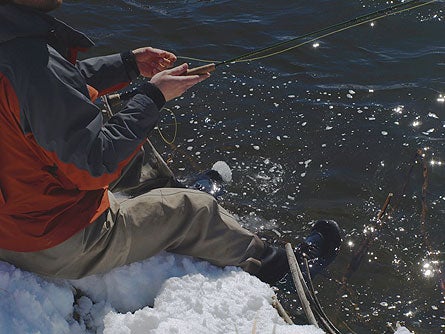 The sun glints off ice chunks in the cold water. From its beginning at Independence Pass the waters of the Roaring Fork flow into the Colorado River and will be plenty warm by the time it reaches the Grand Canyon.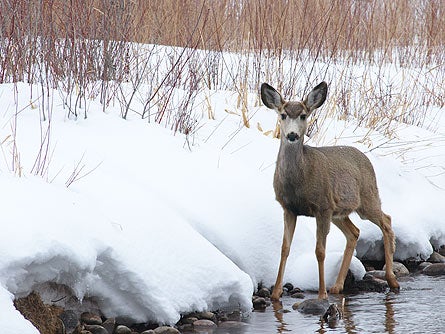 Being quiet on the river has added bonuses! This young mulie makes her way curiously along the bank less than 50 feet downstream.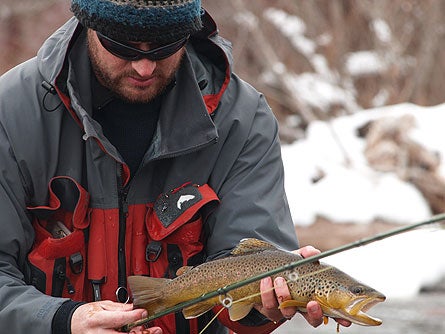 Chase Putnam cleans the slime off a brown trout. Rock snot grows on the stream bottom, reducing habitat area for the fish's natural prey. Dammed rivers don't get natural seasonal flooding which would sweep the rock snot downstream.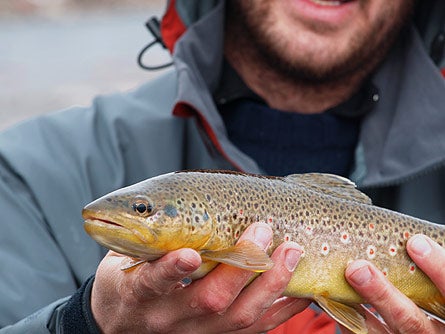 Early spring makes for lots of hungry fish, and happy fishermen.
To learn about telling the story of your trip through photos, head over to BACKPACKER Photo School.