8 Awesome Paddling Trips
Ditch the heavy pack and hiking boots for the life aquatic.
Heading out the door? Read this article on the new Outside+ app available now on iOS devices for members! Download the app.
Alatna River, Gates of the Arctic National Park, AK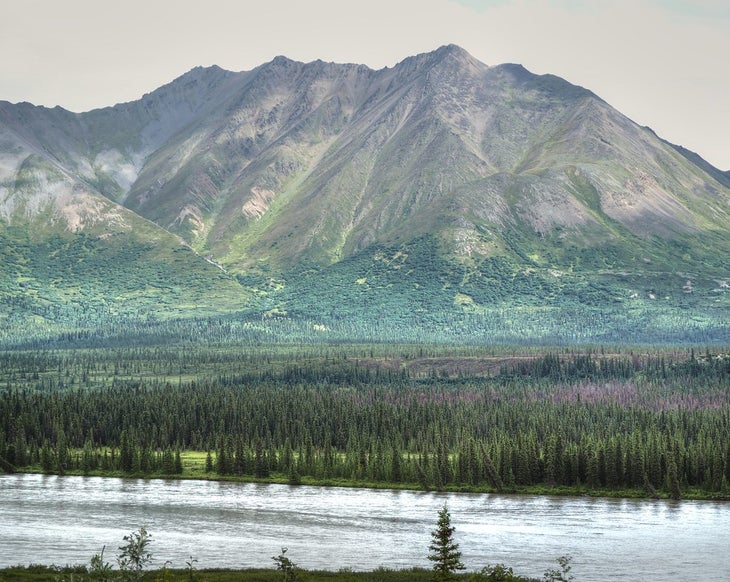 Between Circle Lake and the Malamute Fork, the Alatna oxbows a dozen times across its valley, each bend yielding something new: the spires of the crumbly Arrigetch Peaks, beachy oases perfect for pitching a tent, and curious wildlife like moose, eagles, wolves, and even grizzlies. Late summer delivers calm water and the best chance of good weather for this six-day float trip.
Permit none Contact Gates of the Arctic National Park
Boundary Waters Wilderness Area, MN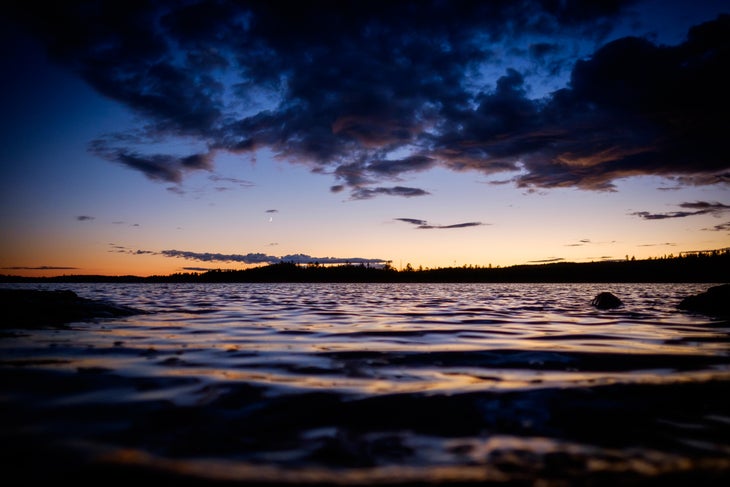 Explore a network of more than 1,100 lakes and hundreds of miles of waterways in this northern Minnesota wilderness. By canoe or kayak, you can wander in almost any direction, carrying from one lake to the next, chasing diving loons, and stepping off onto countless miles of untouched shoreline. Paddle into Adams and Boulder Lakes for some of the most remote lakes in the Wilderness—you're guaranteed to see almost no one. –Ryan Wichelns
Permit required Contact Boundary Waters Wilderness Area
Garden Key, Dry Tortugas National Park, FL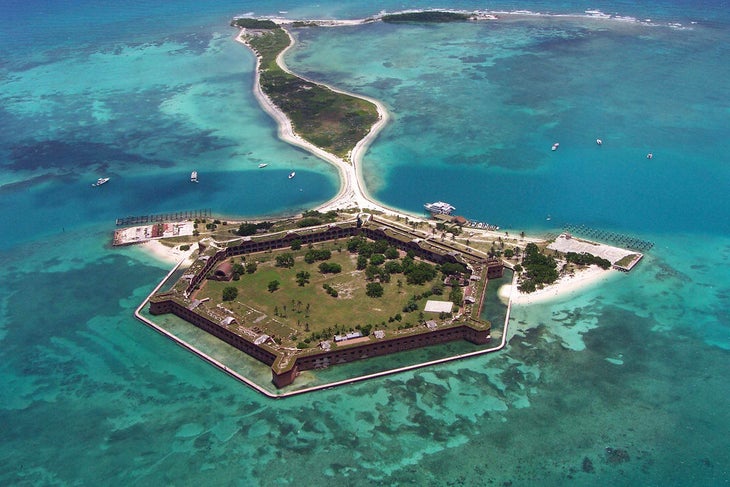 The best way to experience the Dry Tortugas is from the water. Rent a kayak in Key West (delivery to the ferry available; reserve a kayak spot on board), then launch from the beaches of Garden Key below the 19th-century military outpost of Fort Jefferson. Novice paddlers should stick with exploring the Garden Key shoreline, enough for hours of bird-spotting from crystalline waters; more advanced paddlers can cross to nearby islands.
Permit entrance fee (included in ferry price) and boating permit (free; get it at park headquarters in Fort Jefferson) Contact Dry Tortugas National Park
Kristin Smith
Little Calumet River, Indiana Dunes National Park, IN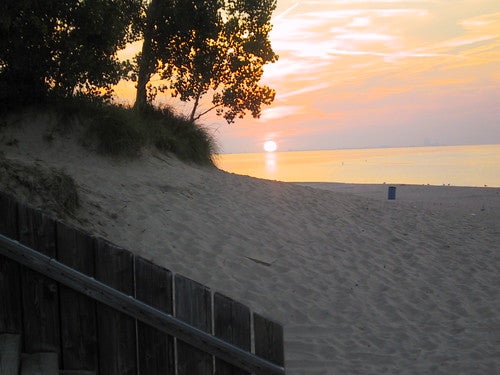 This stretch of river was only recently restored after 35 years of neglect, finally returning it to its natural beauty—and to paddlers. Float from Waverly Road Bridge to the Howe Road Bridge as sunshine peeks through the overlapping beech, oak and hickory canopy overhead. Further down, glide around curvy banks lined with basswood, sassafras and witch hazel, passing over gravel-strewn fords and hidden tree trunks. –Erica Zazo
Permit entry fee Contact Indiana Dunes National Park
Isla del Carmen, Loreta Bay National Marine Park, MX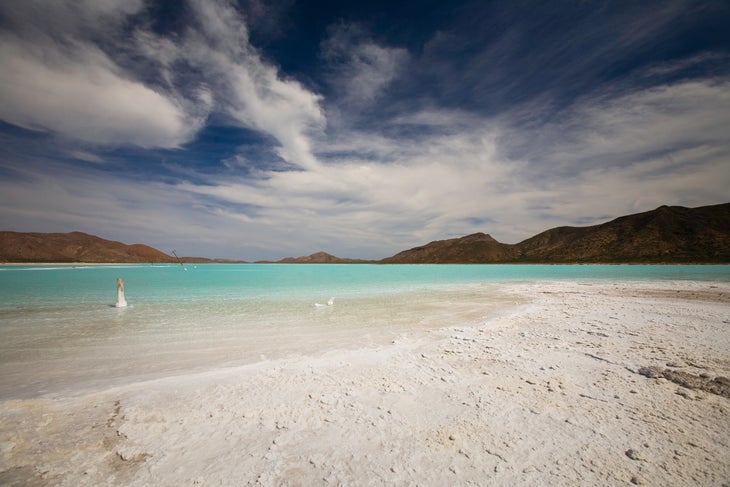 Camp on Isla Carmen off the coast of Baja California, Mexico, for a glow-in-the-dark sea kayaking adventure. Bioluminescent plankton off the coast glow in the dark when jostled by the current—or a hand or paddle—and light up the ocean. Water temperature, seasonal currents, and pH levels all affect the timing and intensity of bioluminescent plankton and algae blooms, so hitting the phenomenon just right is mostly good luck. It's best seen from a kayak, where each paddle stroke lights the sea like a green lightning strike. –Dennis Lewon
Permit available in-person at the park office Contact Sea Kayak Adventures
Stuart Island, Stuart Island State Park, WA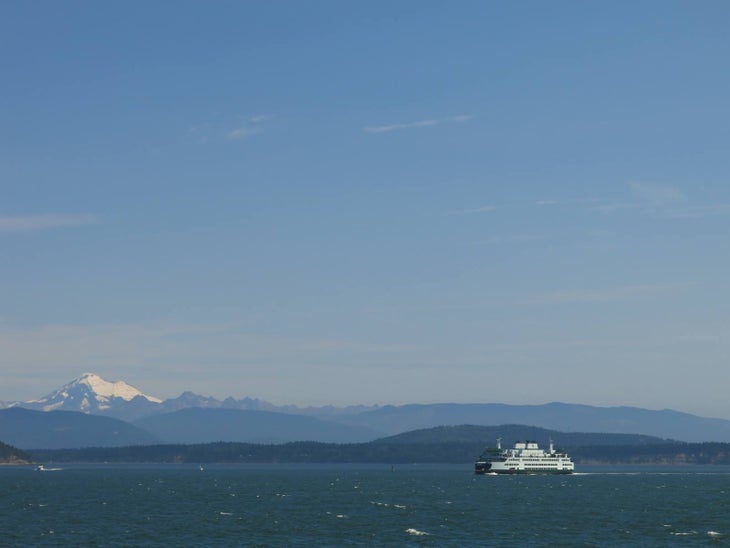 Paddle with porpoises, seals, and whales in the shadow of the Cascade and Olympic mountain ranges on this two-day trip. The best launch point is Friday Harbor, bringing you into the heart of the San Juan Islands without days of paddling. The short stretch over to Stuart Island takes you past water-carved sandstone cliffs topped by distinctive red-barked madrona trees, where bald eagles often perch, and onto quiet Stuart Island. Head for Reid Harbor to take advantage of the Cascadia Marine Trail campsites, reserved for human- or wind-powered travelers. –Kristin Smith
Permit none Contact Stuart Island State Park
Middle River, Middle River Forest County Park, IA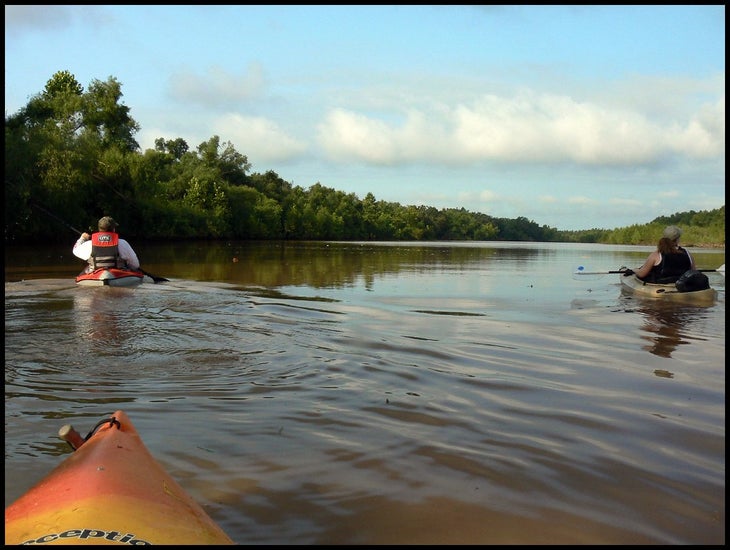 Close wildlife encounters are an unexpected perk of both boat travel and Iowa's little-known Middle River. The easy current floats you past rolling farmlands, beneath historic bridges, and by animals unaccustomed to human presence. Camp at Pammel Park at mile 28 of the 40-mile paddle, where your tent is shaded by some of the oldest white oaks in the state (creeping up on 400 years). –Diana Lambdin Meyer
Permit none Contact Central Iowa Paddlers
Missouri River, Upper Missouri River Breaks National Monument, MT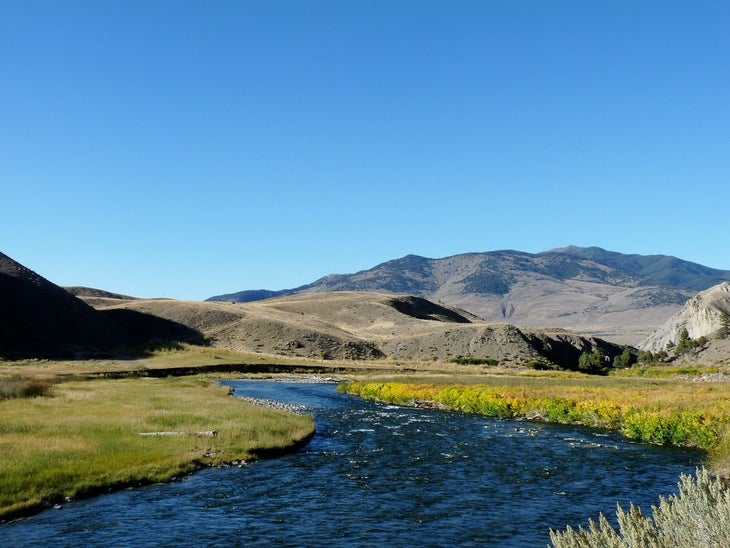 When Lewis and Clark floated the Missouri on their westward journey, they saw a landscape unmarred by human industry. The river left its mark on the party: "As we passed on, it seemed those [scenes] of visionary [enchantment] would never have an end," Lewis wrote in 1805. You won't regret the 10 days it takes to run the entire 149 miles, but if you don't have an expedition-length vacation, hit the three-day, 47-mile stretch from Coal Banks to Judith Landing. There, the water courses through an 800-foot-deep canyon of white eagle sandstone, flows across the plains, and threads through layer-cake badlands within Upper Missouri River Breaks National Monument. Camping is plentiful in designated sites, including three Lewis and Clark campsites and historic Blackfeet and Flathead tribal sites with petroglyphs. -Eugene Buchanan
Permit required, $4 per day; available at fee sites along the river Contact Upper Missouri River Breaks National Monument