7 Incredible Trips to Gift the Hiker in Your Life This Year
Forget a new tent: Backpacker's editors sound off on the trips they'd like someone to buy them in 2023.
Heading out the door? Read this article on the new Outside+ app available now on iOS devices for members! Download the app.
Know a backpacker who has everything? No you don't: All the sweet gear in the world doesn't mean a thing if you're not using it on a memorable trip, and no matter how well-traveled someone is, there's always a trail somewhere they're dreaming of. We asked our editors to pick a life-list trip that they're hoping someone gives them for 2023. You may not be able to wrap these up with a bow, but they're still perfect presents.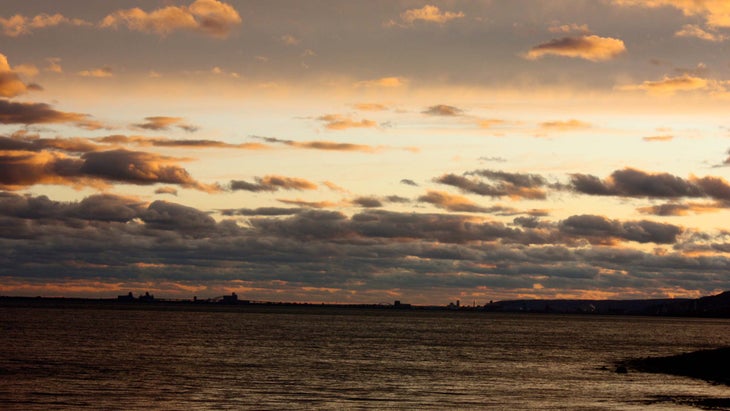 Superior Hiking Trail, Minnesota
Is it weird that a proud resident of Colorado, a state that's both home to majestic mountains and perennially convinced it's the best place in the world, dreams about backpacking in the Midwest? Maybe, but I grew up tramping around Illinois's forests and Great Lakes shoreline, so that kind of scenery leaves me nostalgic. I could find plenty of the Midwestern glory I crave–with a rugged twist–on the Superior Hiking Trail, a 310-mile route that traces the coast of the largest lake in North America. 
I'd tackle Section 6, a 54-mile point-to-point at the north end of the route. Starting in Grand Marais, the path travels through thick forest, dropping into the Devil's Track and Kadunce River Gorges; later, it runs for more than a mile and a half along the sandy shore of Lake Superior before ascending to rocky ridges with wide-open views of the water and Isle Royale National Park and tagging the highest point of the trail, an 1,829-foot spot in the middle of the forest. The end of the section, and the trail, comes five miles later, at the aptly-named 270-Degree Overlook. —Adam Roy, Executive Editor
Gift It
Season: Late May through early October
Flight: $340 (Round trip Denver, CO to Duluth, MN)
Transportation: $450 for a week-long car rental (plan on an out-and-back, or find a friend to shuttle you). Alternatively, Harriet Quarles Transportation offers shuttle service by reservation (contact for pricing).
Food: $120
Gear: Ranger Ready P2Pak Permethrin + Picaridin Tick & Insect Repellent ($30)
Hikers in the Upper Midwest mess with bugs at their peril. While they're manageable here in Colorado, I usually treat my clothing with permethrin when I'm headed anywhere with a more active population of biting flies, ticks, and mosquitoes. Add in picaridin, an on-skin repellent which drives away insects as effectively as DEET without weakening synthetic fabrics, and you've got the makings of a good bug shield. 
Total: $940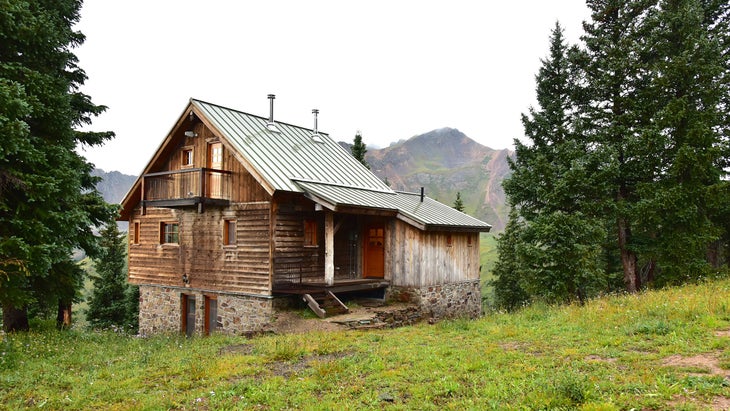 OPUS Hut, Colorado
What's better than heading home after a long day of backcountry skiing? How about staying in the mountains and doing it all over again tomorrow. Guests at the OPUS Hut can access some of the best snow and terrain that Colorado's San Juans have to offer, then gather around the wood stove over beers and dinner provided by hut staff. (Not into snow? OPUS is open all summer for world-class hiking and mountain biking, too.) Since your reservation includes meals and bedding, skiers can pack light on the 3.5-mile skin from Silverton or Ophir and explore the many touring options around the hut. The lodge sleeps 20, and beds can be booked individually—or, gather a group of friends and rent out the entire hut, which is cozy with indoor toilets, solar lighting, and a bar. —Zoe Gates, Senior Skills Editor
Gift It
Season: Year-round (Ski December-April, hike May-November) 
Flight: $350 (Round trip Seattle, WA to Montrose, CO)
Transportation: $390 for a 5-day car rental
Hut reservation: $288 (Starting at $72/person/night for dorm lodging, or $216-$360 for private rooms sleeping 3 to 5)
Food: $30 (For on-trail munchies only. Afternoon soup, snacks, dinner, and breakfast are included in your reservation)
Gear: Western Mountaineering Standard Down Booties ($110), Sea to Summit Reactor Fleece Liner ($90)
There's nothing like removing your ski boots after a long day of touring, and down booties were practically made for hut trips like this one. Keep your toes toasty while soaking in the view from one of the hut's decks or playing cards inside. And while OPUS provide pillows and comforters to guests, you'll want your own sleeping bag liner. This fleece one is extra cozy, and worth the extra bulk since you're packing light anyway. 
Total: $1,228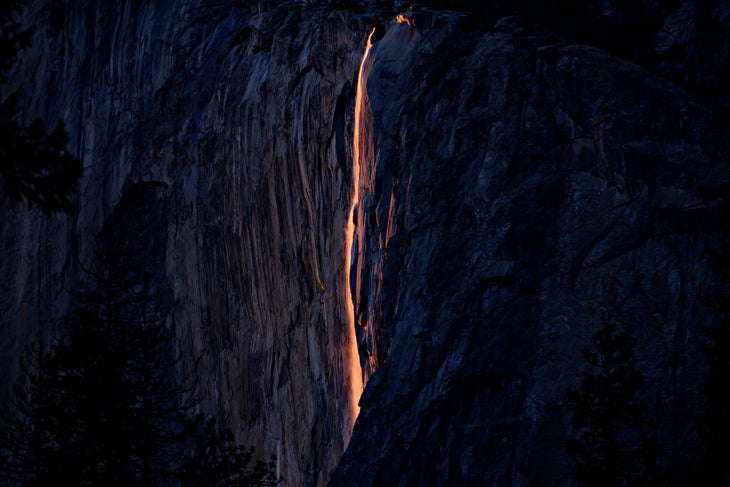 Yosemite Valley, Yosemite National Park, California 
At the end of every February, the water rushing out of Horsetail Fall will turn to fire. This isn't an omen of the apocalypse: The firefall a visual phenomenon that occurs when the waning sunlight hits El Capitan's rockface at precisely the right angle, turning Horsetail Fall a flaming golden hue. 
You don't need to get a reservation to see the firefall, and claiming a primo viewing spot can be tricky. Thousands of people camp out in Yosemite Valley every February for the chance to photograph the rare spectacle or see it for themselves. Save someone in your life the stress of lodging and gift them a night's stay in the closest hotel to Horsetail Falls. The best part? During the day, you'll have the park's 800 miles of trails to keep you occupied while you wait for the show. —Emma Veidt, Assistant Skills Editor
Gift It
Season: Late February
Flight: $215 round-trip (Round trip San Diego, CA to Fresno, CA)
Transportation: $100 for a 4-day car rental
Food: $200 (This is a good trip to splurge on: Yosemite Valley Lodge has lots of food options throughout the day. For steaks, sustainably caught seafood, and vegetarian options, check out The Mountain Room. Also, Base Camp Eatery is a new food court with breakfast, lunch, and dinner options made with local ingredients. Both eateries are open year-round.)
Gear: Ibex Woolies 2 Bottom ($135) and Black Diamond Spot 400 Headlamp ($50)
Shivering is a surefire way to ruin your firefall experience. These baselayer bottoms have kept me comfortable many frigid nights outdoors, and this lightweight, reliable headlamp will light the way of your dark, post-firefall walk back to the hotel.
Total: $500
Honorable Mentions:
Ozark Highlands Trail, Arkansas
This 254-mile ramble over mountains and across deep gorges showcases the best of its eponymous mountain range
Ten Thousand Islands National Wildlife Refuge, Florida
Even beginner sea kayakers will feel at home in the mangrove-shielded waters off the coast of the Everglades—and experts can gun for the far-flung campsites on Jewel Key.
Retreat into some of Maine's most scenic woodlands in this Appalachian-adjacent preserve.
Saguaro National Park, Arizona
Permits are as easy to come by as cacti in this winter-ready park—and hikers who love a challenge will thrive on the rugged hiking that traces the park's high ridges