100-Mile Wilderness, ME: Little Lyford to Gorman Chairback
Ski (or snowshoe) hut-to-hut in the East's wildest preserve.
Heading out the door? Read this article on the new Outside+ app available now on iOS devices for members! Download the app.
Winter in the far north isn't only for Shackelton wannabes. In fact, this 20.6-mile weekender could be the most luxe on your adventure calender. The Appalachian Mountain Club runs a string of fire-warmed lodges (with hot meals to boot).
Day one: Sign in at the Little Lyford kiosk at the Greenville Road trailhead and dump a duffle of personal gear (AMC will shuttle). Then shoulder your daypack with snacks and water and glide along groomed trails (with no set tracks) into the mixed hardwoods, staying straight at a junction at mile 1.3. Turn left (north) onto Upper Valley Road and continue past a series of three small kettles (glacier-scoured depressions) where dead trees are scarred by woodpeckers: Oval holes indicate hairy woodpeckers; round, downy; rectangular, pileated.
Turn right at mile 5.7, and head .4 mile downhill to Little Lyford Lodge at mile 6.1. Before retiring to your bunk, bundle up and stroll a few hundred yards to the shore of 1st Little Lyford Pond and gaze northwest at 3,521-foot Baker Mountain, a massive black and white face marbled with moonlight on clear nights.
Day two: Proceed south on the Camp-to-Camp Trail through boreal forest along the West Branch Pleasant River. After a 50-foot climb away from the river, cross a 90-foot bridge. Next, cross Katahdin Iron Works Road at mile 9.6 and kick-and-glide south into the silence of softwoods, arriving at Gorman Chairback Lodge at mile 12.4.
Day three: Go uphill (east) from the lodge, then turn right (south) onto Long Pond Trail, which bends west in .5 mile. Stay straight along the pond, passing some small sinkholes formed by springs. Pause on the bridge at Long Lake's gurgling outlet and peer across the sheet of white, then follow the trail along Trout Brook. Take a break at the three-sided Phoenix Shelter. Close the loop at Greenville Road, turning left (southwest) for 1.3 miles of moderate climbing to the trailhead.
Reservations: $273 ($233 for AMC members) covers meals, lodging, and gear shuttle for this itinerary. (outdoors.org)
Map: Maine Mountain Guide ($20; outdoors.org)
Gear up: Northwoods Outfitters, Greenville, ME; (866) 223-1380 maineoutfitter.com
-Mapped by Charlie Wood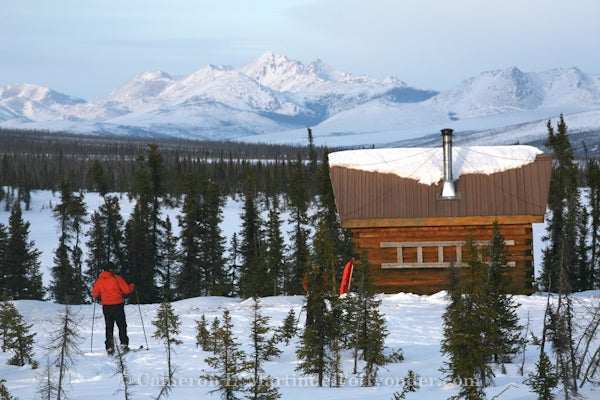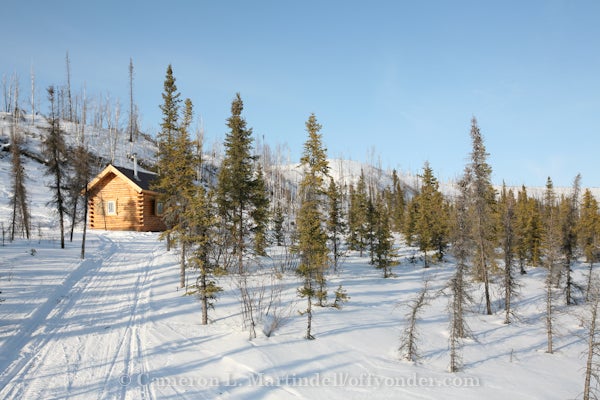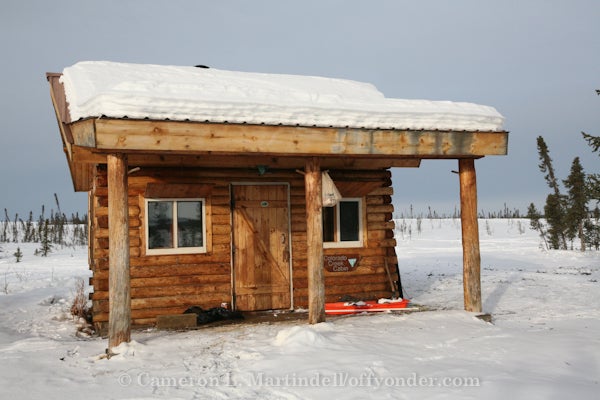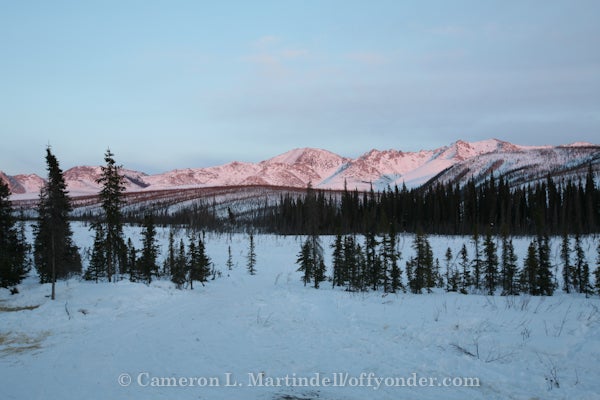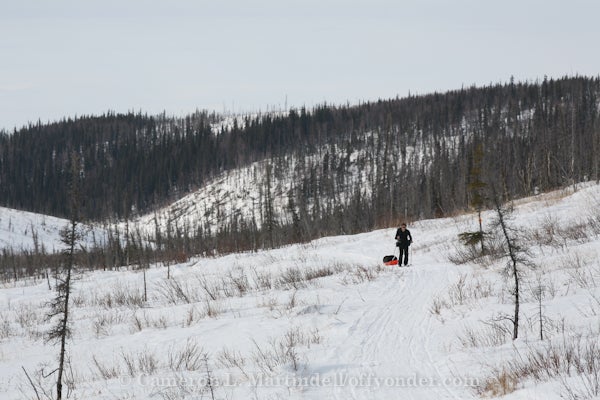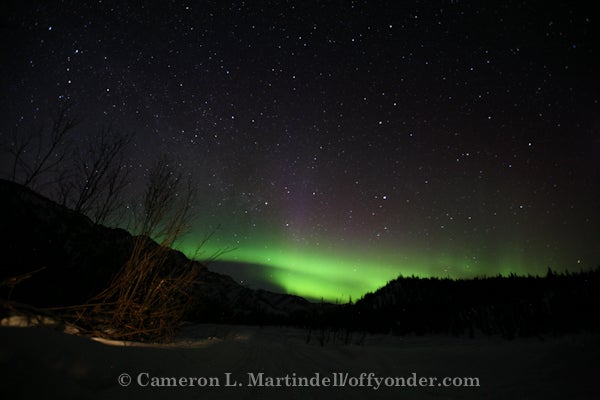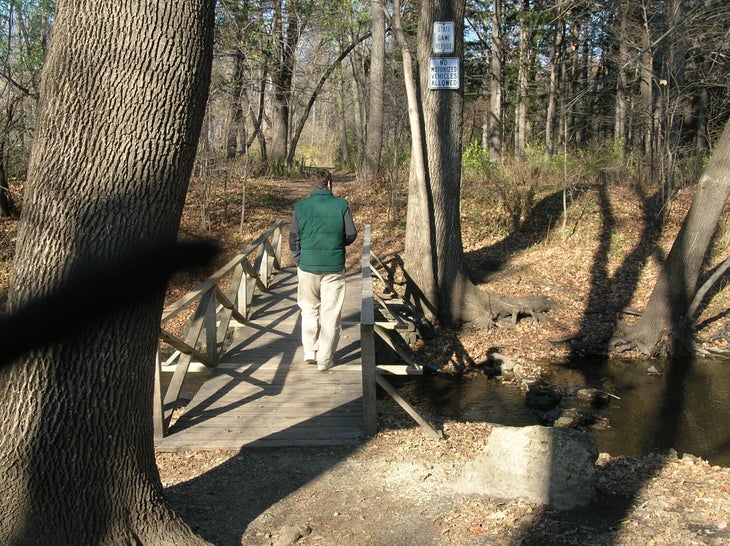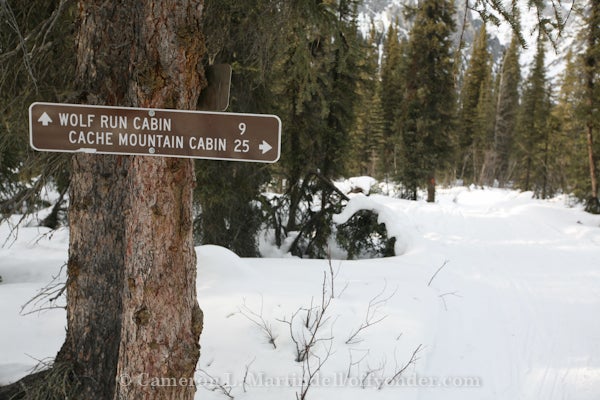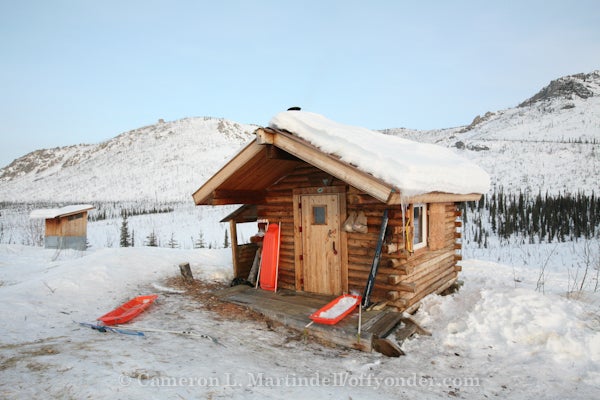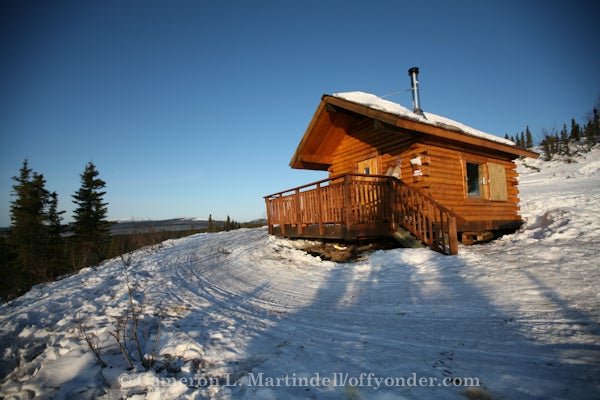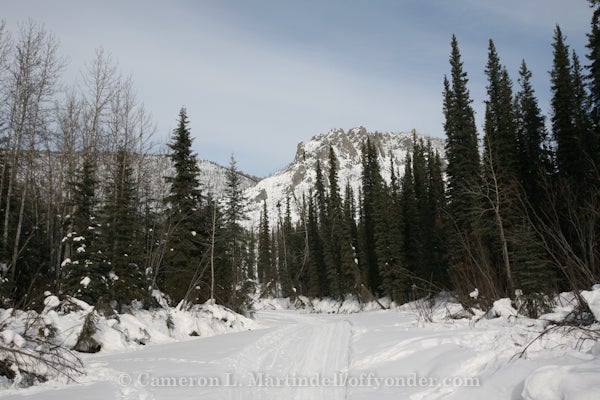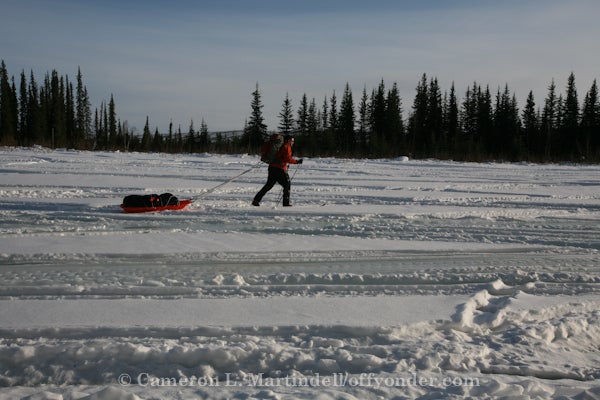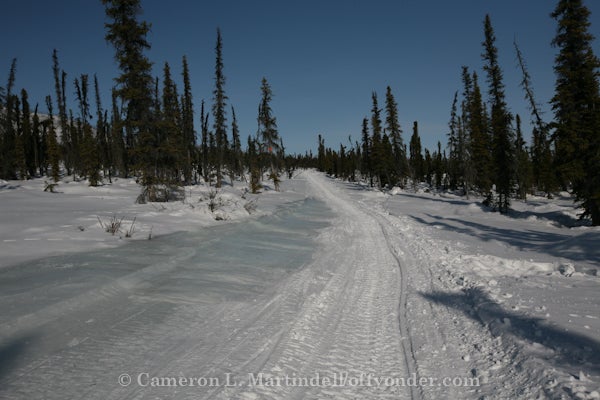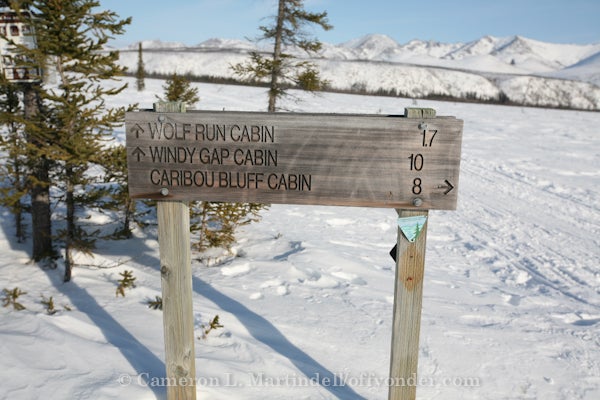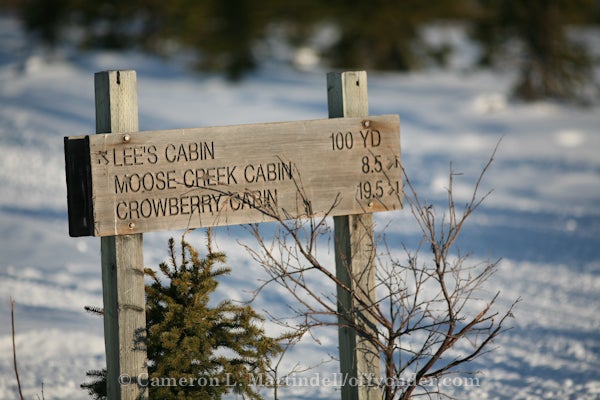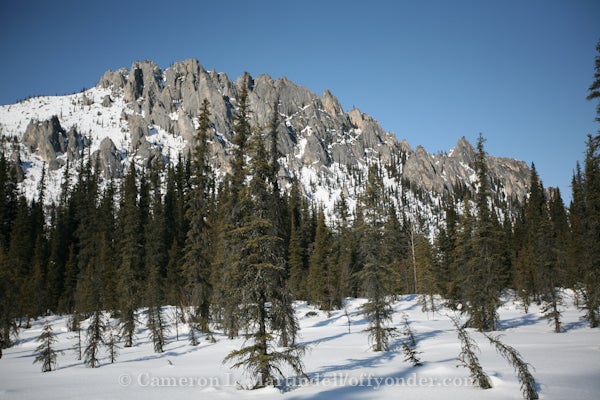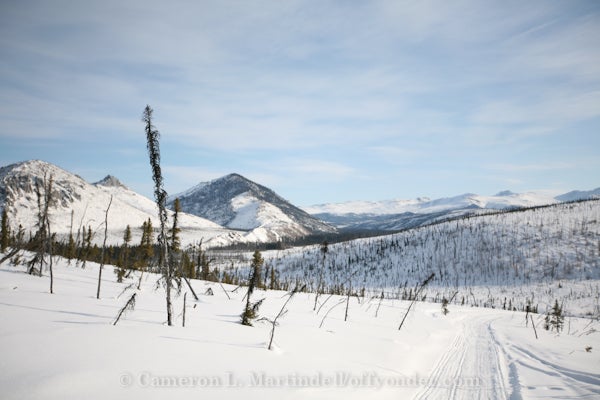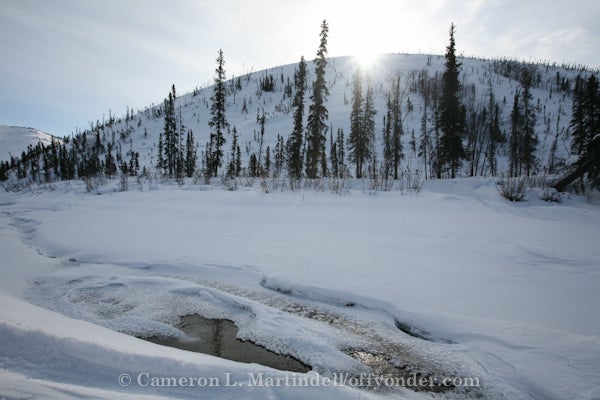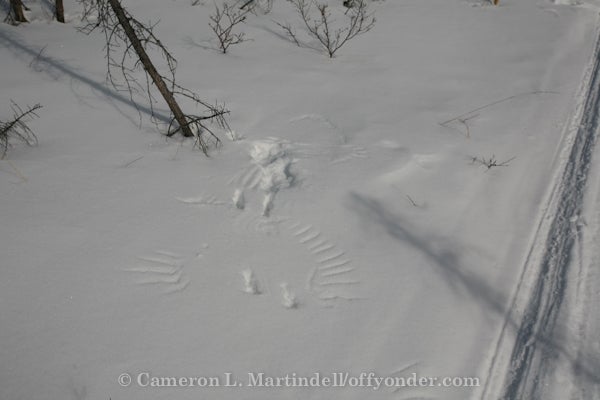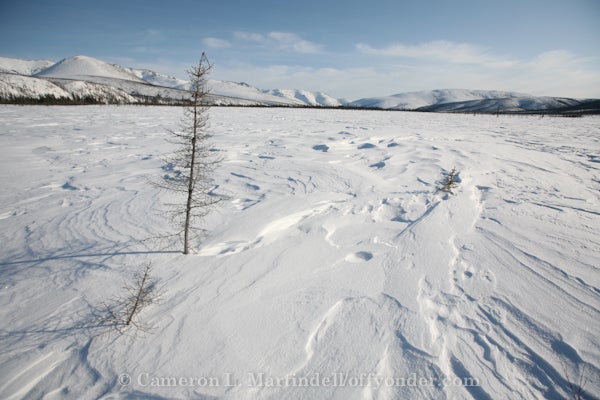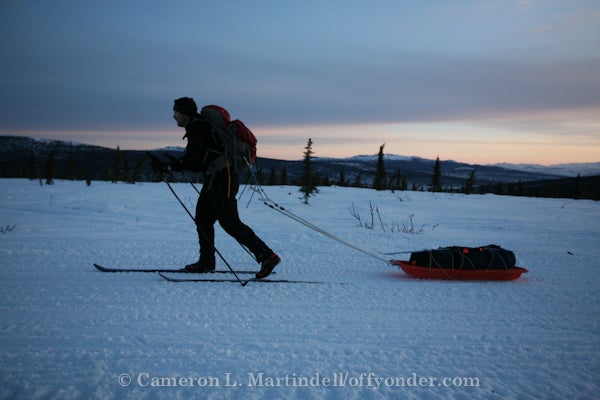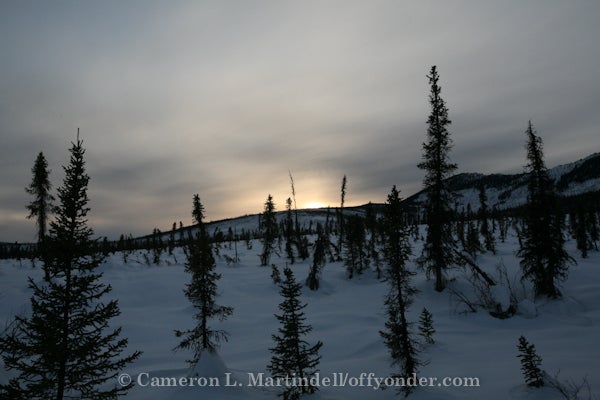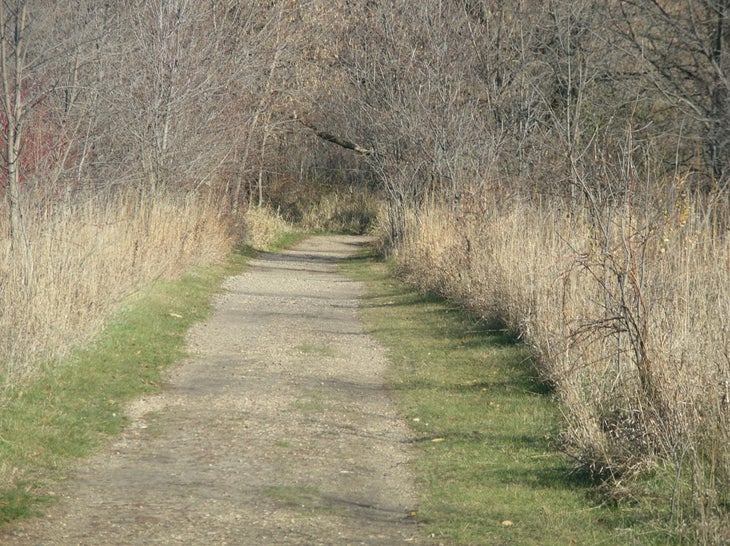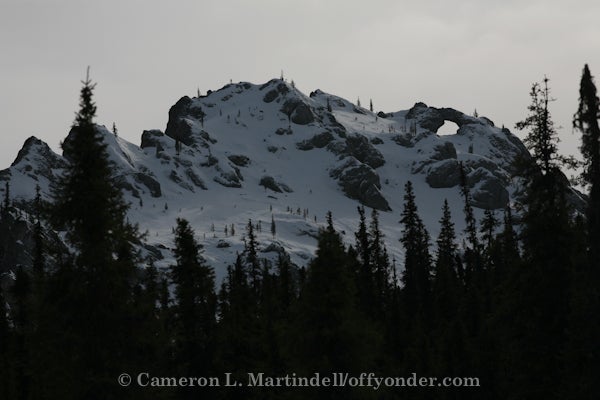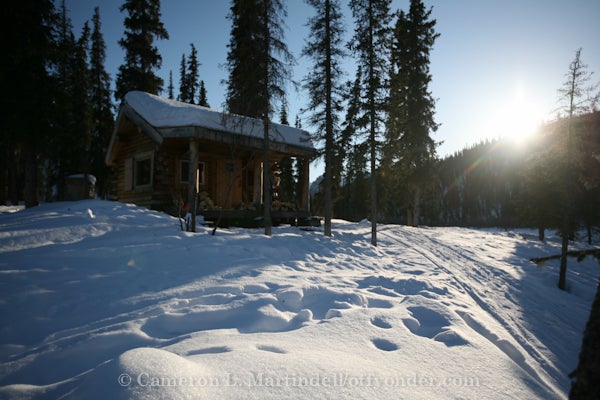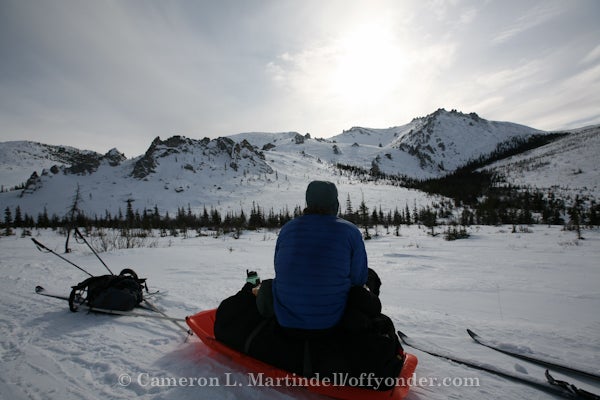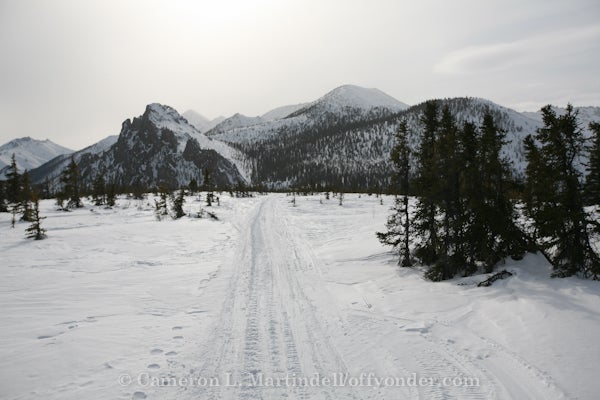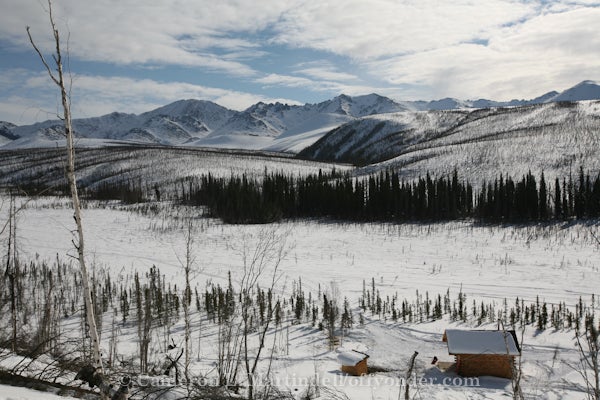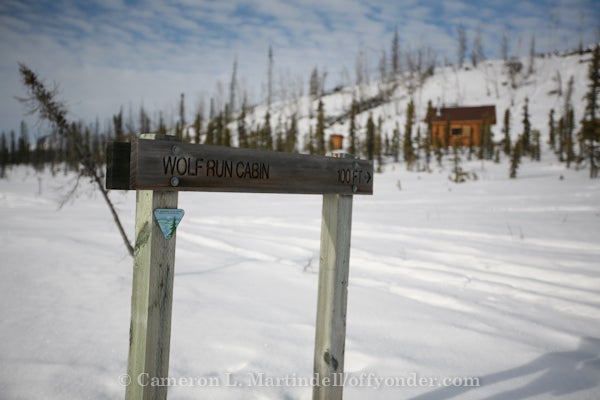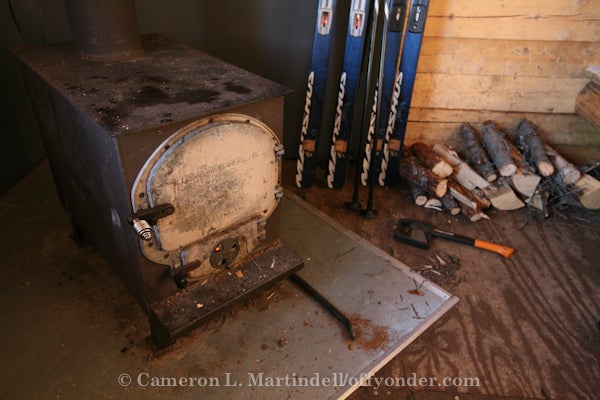 Trail Facts
Waypoints
WRA001
Location: 65.178593, -148.073398
The Start: Parking lot is on the east side of the Elliott Highway (AK-2) at mile post 27.7 (a.k.a. MP 28)
WRA002
Location: 65.189049, -148.031997
Ski Loop Trail junction.
WRA003
Location: 65.213827, -147.906127
The first major junction.
WRA004
Location: 65.212789, -147.890352
The junction to Lee's Cabin.
WRA005
Location: 65.213106, -147.889888
Lee's Cabin
WRA006
Location: 65.275046, -147.849218
The junction to Eleazar's Cabin. Only 1.3 miles to go, but it gets a little steep. Might consider taking your skis off and just booting it part way up. Quite a ride down!
WRA007
Location: 65.279089, -147.875638
Eleazar's Cabin
WRA008
Location: 65.278333, -147.846667
Wickersham Creek Trail Shelter. No reservations needed. First come, first serve.
WRA009
Location: 65.355989, -147.747966
Two miles to go to the Borealis-Leverve Cabin – all down hill (going north).
WRA010
Location: 65.370412, -147.744853
Big Bend trail junction to Colorado Creek Cabin.
WRA011
Location: 65.380322, -147.738363
Borealis-LeFerve Cabin Junction
WRA012
Location: 65.386667, -147.736667
Borealis-LeFerve Cabin
WRA013
Location: 65.460073, -147.588506
Caribou Bluff junction and Fossil Gap Trail.
WRA014
Location: 65.463462, -147.594426
Fossil Gap Trail/Caribou Bluff Cabin Trail Junction
WRA015
Location: 65.471808, -147.572562
Caribou Bluff Cabin
WRA016
Location: 65.538016, -147.695391
Fossil Gap/Colorado Creek Trail Junction
WRA017
Location: 65.496925, -147.899251
Colorado Creek Cabin Trail/Big Bend Trail Junction
WRA018
Location: 65.493333, -147.9
Colorado Creek Cabin
WRA019
Location: 65.554971, -147.656171
Wolf Run Cabin
WRA020
Location: 65.582855, -147.421513
Cache Mtn Loop Frail/Windy Creek Trail/Fossil Creek Trail Junction
WRA021
Location: 65.579235, -147.424686
Windy Gap Cabin
WRA100
Location: 65.273333, -147.966667
Summit Trail Shelter
WRA101
Location: 65.228333, -147.63
Moose Creek Cabin
WRA102
Location: 65.321667, -147.46
Crowberry Cabin
WRA103
Location: 65.426667, -147.243333
Cache Mountain Cabin
WRA104
Location: 65.426667, -146.975
Richard's Cabin
Colorado Creek Cabin View
Location: 65.493333, -147.9
Wolf Run Cabin Aproach
Location: 65.554528, -147.656289
Colorado Creek Cabin
Location: 65.493333, -147.9
Alpen Glow
Location: 65.554967, -147.656167
Approaching Windy Gap
Location: 65.5821, -147.512325
Aurora Borealis
Location: 65.579233, -147.424683
Bridge
Location: 65.503344, -147.673469
Cache Mountain Junction
Location: 65.582853, -147.421511
Caribou Bluff Cabin
Location: 65.4718, -147.572567
Eleazar's Cabin
Location: 65.279083, -147.875633
Fossil Gap Trail
Location: 65.462789, -147.600053
Frozen River
Location: 65.379467, -147.739675
Ice Overflow
Location: 65.337733, -147.777158
Junction Sign
Location: 65.538039, -147.695403
Lees Cabin Junction
Location: 65.212847, -147.8906
Limestone Crags
Location: 65.563906, -147.450775
Mountain Departure
Location: 65.453656, -147.607631
Open Water
Location: 65.496203, -147.649856
Raven Prints
Location: 65.578617, -147.569628
Sastrugi
Location: 65.539539, -147.685547
Sunrise Departure
Location: 65.194872, -147.993767
Sunset
Location: 65.409328, -147.70995
Trail
Location: 65.534544, -147.480639
Windy Arch
Location: 65.573983, -147.458317
Windy Gap Cabin
Location: 65.579408, -147.424689
Windy Gap Snack
Location: 65.578811, -147.490186
Windy Ridge
Location: 65.575336, -147.445856
Wolf Run Cabin
Location: 65.554967, -147.656167
Wolf Run Junction
Location: 65.554967, -147.656167
Wood Stove
Location: 65.554967, -147.656167