100 Days Outdoors: Exploring the Landscape and Waters of Idaho
If you're planning on spending a night on the shores of Stanley Lake, make sure you bring and extra pair of dry socks.
Heading out the door? Read this article on the new Outside+ app available now on iOS devices for members! Download the app.
I start my journey here in Idaho, where it's been a particularly wet spring. With its many rivers, lakes and aquifers, Idaho is already one of the most water-rich states in the country. But with the unusual amount of snowfall this year, spring run-off is causing water levels to rise well above normal.
Watch the Week One Video and See the Wonders of Idaho For Yourself
Over the next one hundred days I'll be exploring the diversity through the American west. From the soaked landscape of Idaho to the dry and dusty deserts of Utah, the next few months will be full of experiencing some of our country's hidden gems and lesser-known wildernesses.
Stay tuned and look for #100daysoutdoors for updates on the ups and downs in the elements as I document this adventure and the incredibly beautiful (and accessible) natural lands here in our back yards. 
Explore Idaho With Aidan Through Photos
35 Million Acres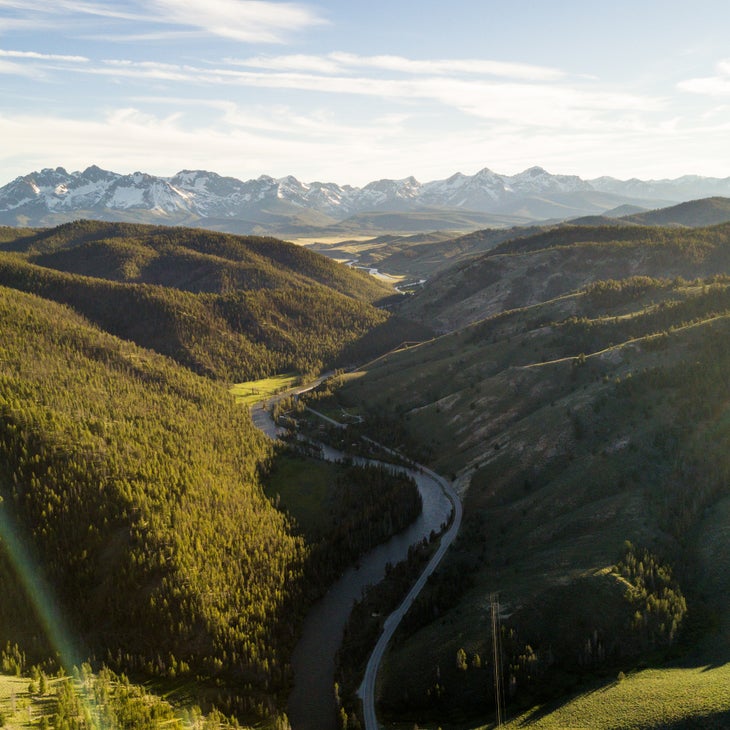 #100daysoutdoors: What better place to start a tour exploring the wildernesses of the west than the 35 million acres of Idaho's public lands and 4.5 million acres of protected mountain ranges, forests, rivers and lakes?    
Idaho's Sawtooth Mountains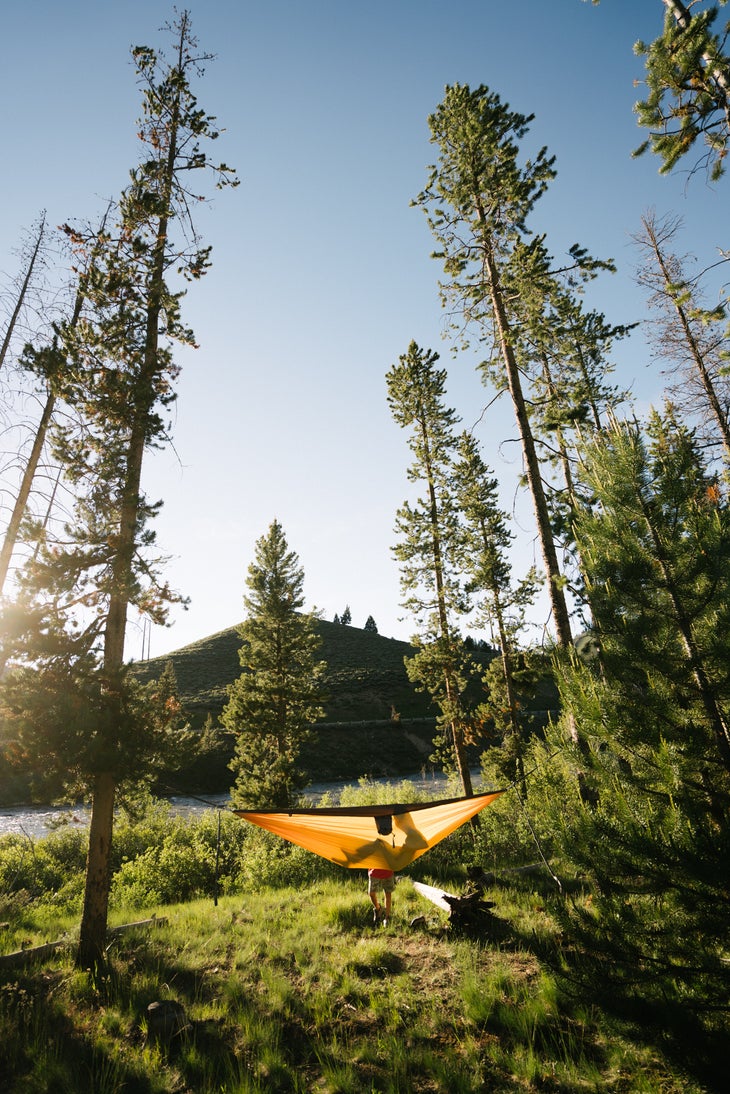 #100daysoutdoors: If every day were as perfect as this one, spent swinging in the sun alongside the winding Salmon River, tucked into the foothills of Idaho's Sawtooth mountains, one hundred days outdoors would go by in a breeze.   
Hello Old Friend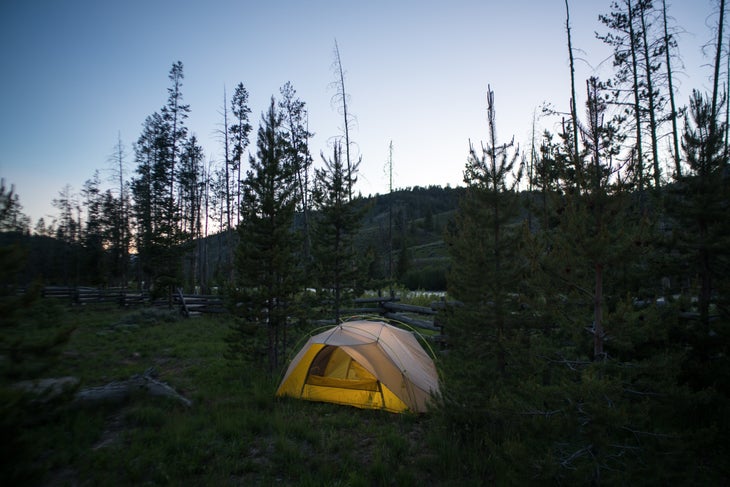 #100daysoutdoors: Hello old friend, are you up for another adventure? One hundred days of setting up, tearing down, rain, dust, sun, stars and dirty socks?
Good, me too 🙂   
LifeStraw Filter Kids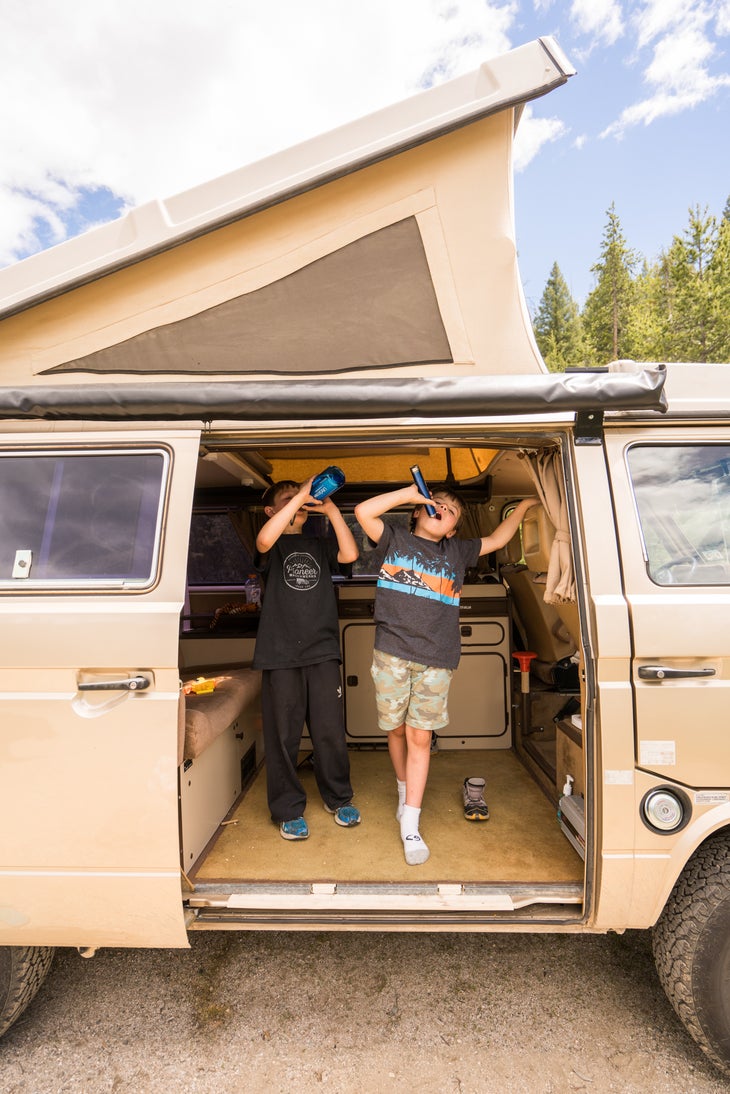 #100daysoutdoors: Kids will be kids, undoubtedly. But they sure do seem to drink a lot more water when playing with these LifeStraw filters and waterbottles… Sorry mom and dad, looks like you might be making a few extra bathroom breaks!