100 Days Outdoors: Mt. Adams Part One "There's a Beetle in Your Water"
It's week six of 100 Days Outdoors and my definition of 'clean' is rapidly changing.
Heading out the door? Read this article on the new Outside+ app available now on iOS devices for members! Download the app.
I was excited to hit Washington. In the past, when thinking about the giant state, I only really pictured the Olympic Peninsula—lush, green, and wet forests that extend out to the crashing shoreline of the northern Pacific. Gorgeous, but only one of the many facets that make up the state of Washington, and I was looking forward to the opportunity of broadening scope.
I got hooked up with a friend of a friend who just happened to be looking for a climbing partner to summit the nearby Mt. Adams. Perfect! Plus, Jeremy's a photographer too and I knew that meant he'd be used to my bad habit of stopping every ten feet to snap a pic.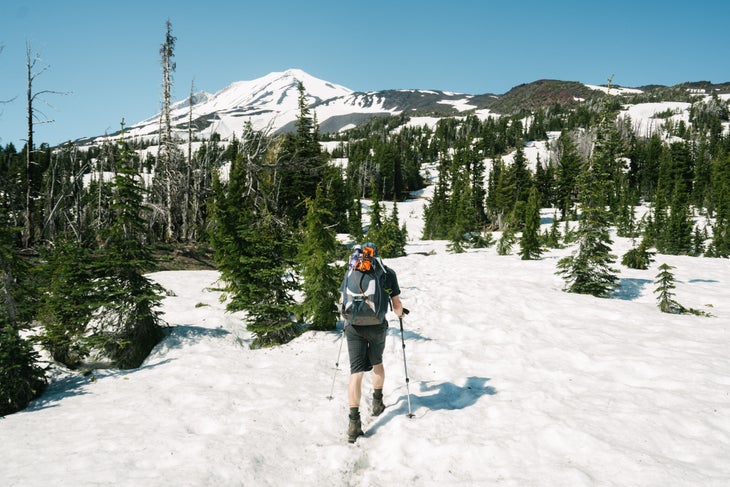 Mt. Adams stands at a modest 12,280 feet just north of Washington's border with Oregon and is well traveled by a mix of early rising, ambitious day hikers and those who enjoy sleeping at ten thousand feet in the icy wind. Us being the latter.
We started our climb a few hours later than we wanted to, unintentionally timing our arrival at basecamp with the setting of the sun, which distracted us from our sore muscles and wet socks.
That said, with no running water that high up, our timing meant we'd be melting snow for the next few hours in the dark… and without our filtered water bottles we'd surely have swallowed one of the many beetles that (incredibly) inhabit the high altitude snow and might have been in our water supply. It sure does pay to be prepared. 
The Winding Road
Bumping along the winding road up to the trailhead for Mt. Adams may very well be as thrilling as the hike itself, and the hike was great. 4WD may not be necessary, but it sure made it fun.   
Filtered Water From Snow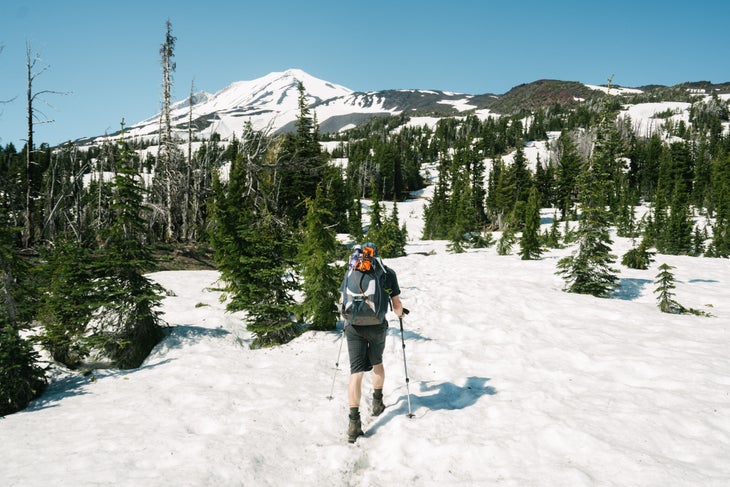 With running water only available at the beginning of the hike, we relied on our filtered water bottles filled with snow, strapped to our backpacks in the sun for hydration. So refreshing!   
Basecamp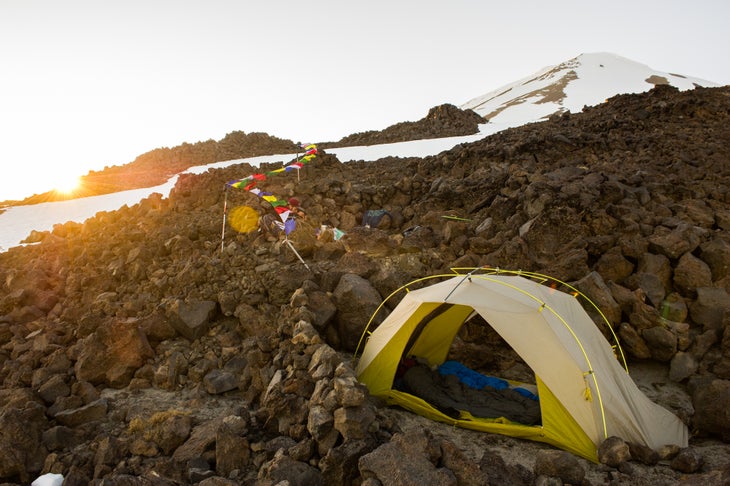 A few short hours, a blister or two and a few bottles of melted snow later, we happily reached basecamp–just in time to watch the sun dip below the side of our face of the mountain.    
How To Set Up Basecamp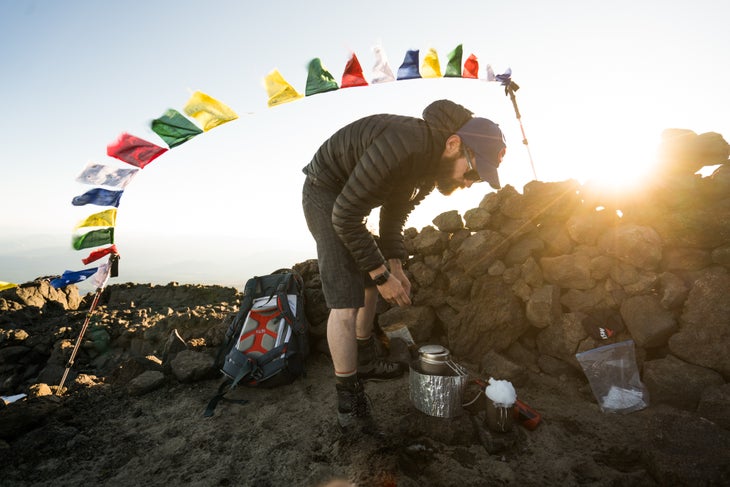 Everyone has a different approach to setting up camp. Jeremy's takes into account how hard it can be to find your camp again on the way down from summiting–something I'd later come to appreciate greatly.  
On the Top of a Mountain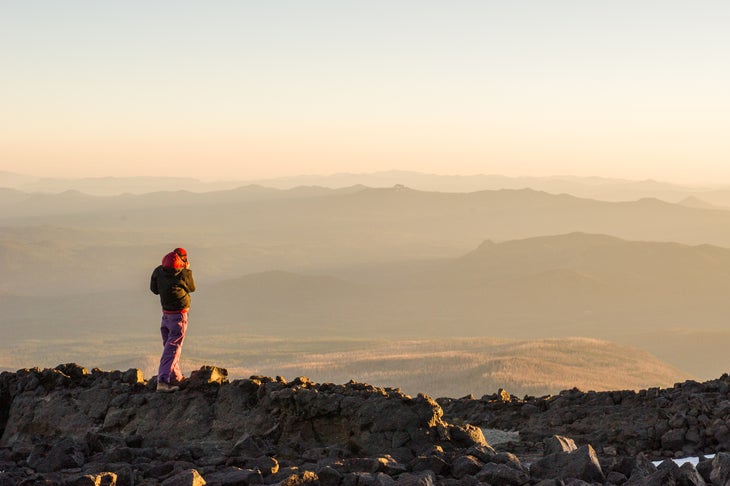 Jeremy snaps a shot of me as I fiddle with my camera, who's shutter has conveniently decided to freeze up—two minutes before sunset—on top of a mountain. Of course.   
The Comforts of a Cozy Sleeping Bag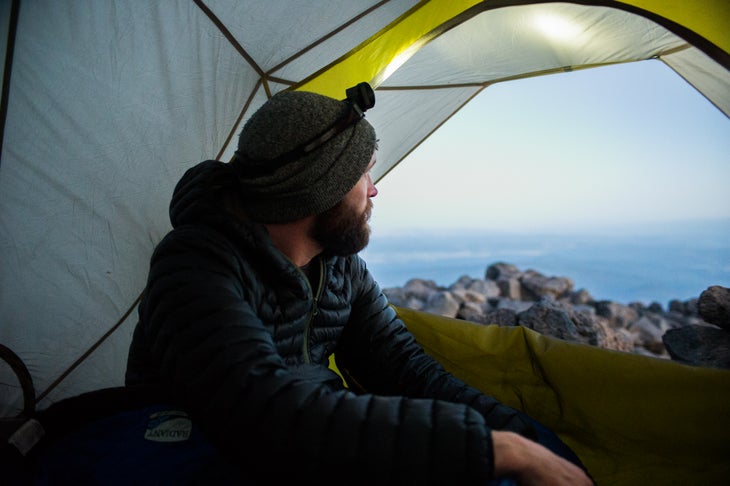 There isn't anything quite as wonderfully comfortable as climbing into a cozy sleeping bag after having spent the afternoon hauling your gear up a snowy mountain, feet soaked and muscles soar.