100 Days Outdoors: Greater Yellowstone Ecosystem
Or what's left after these fires.
Heading out the door? Read this article on the new Outside+ app available now on iOS devices for members! Download the app.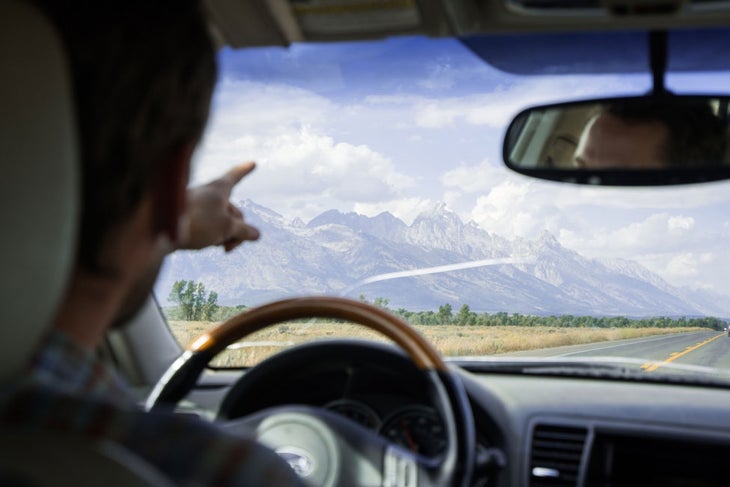 I was nervous about doing any degree of straining activity with so much smoke hanging in the air here in the North West. A few days in Montana and even a jog in town felt like smoking a pack of Marlboro Reds. But the end of this hundred-day adventure is rapidly nearing, and there was still one thing on my list that needed checking off: climbing The Grand, down in the Tetons.
While the fires haven't been a problem for Montana alone, the webcam at the Grand Teton visitor center showed sky's a shade of blue I hadn't seen since leaving California. Good enough for me.
At 34,375 square miles, the Greater Yellowstone Ecosystem is one of the largest nearly intact temperate zone ecosystems on earth. The Tetons, sitting in the lower portion of the system directly underneath Yellowstone, is home to some of our countries most impressive peaks, and attracts climbing enthusiast from around the world.
I was accompanied by my longtime friends Eric and Anne, who've both summited the Grand in past years, and who both have considerably more climbing experience than I do. We faced some weather, which slowed us down, but we eventually and safely made it to the top—damp, cold, and happy.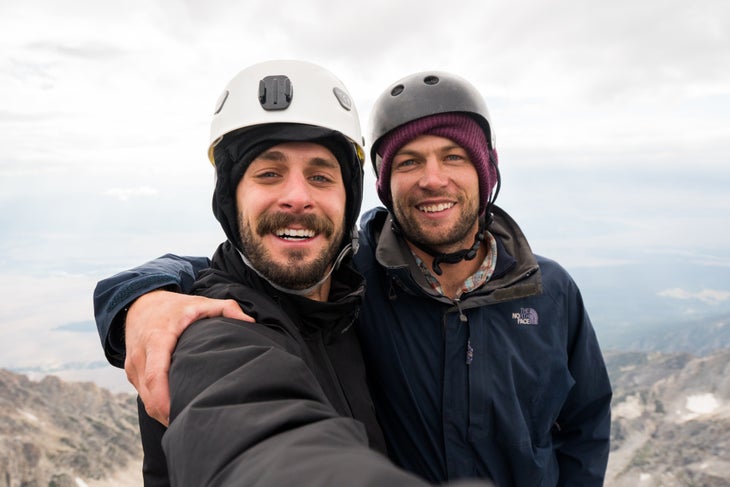 –
Week 13: Daily Photos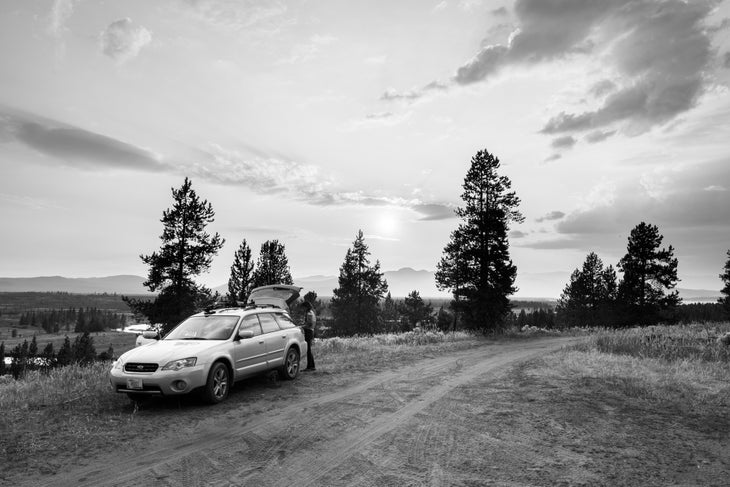 Day 89: After a stint in smoky Montana, my eyes hurt and my lungs were tired. I'd heard things weren't as bad in Wyoming, so I went through the oh-so-familiar routine of packing up, saying goodbye and hit the road.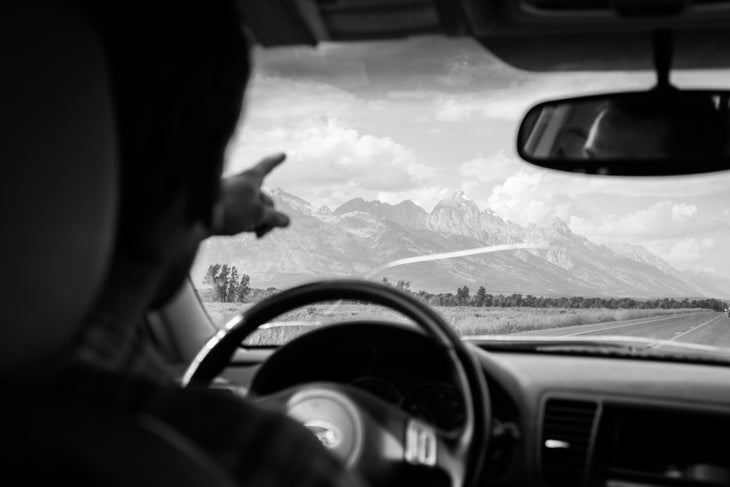 Day 90: Arriving at Grand Teton National Park, where line of sight is more than ten feet. How refreshing!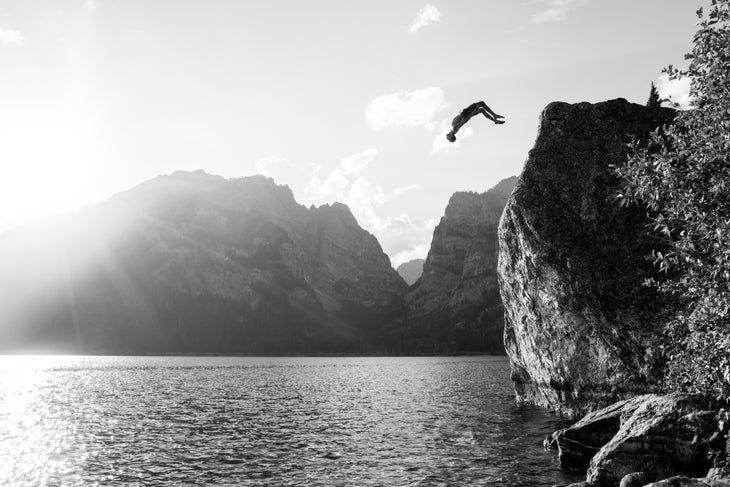 Day 91: And yes, you guessed it—I found some water to jump in.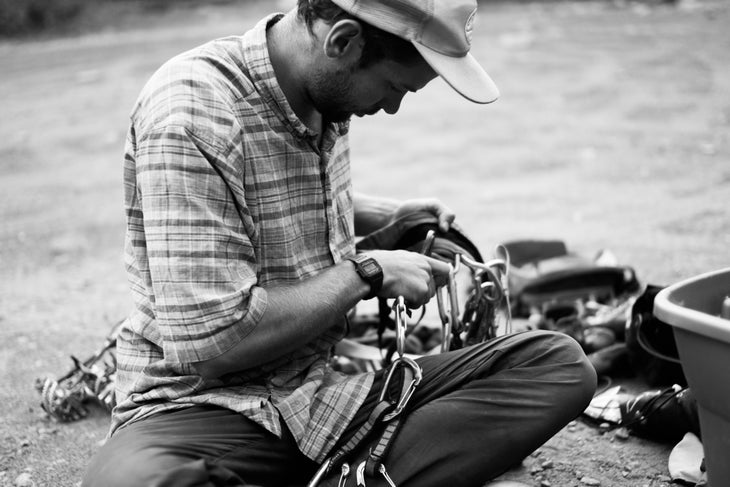 Day 92: Making a list and checking it twice. When it comes to prepping for a climb, thorough inspection of gear is a must!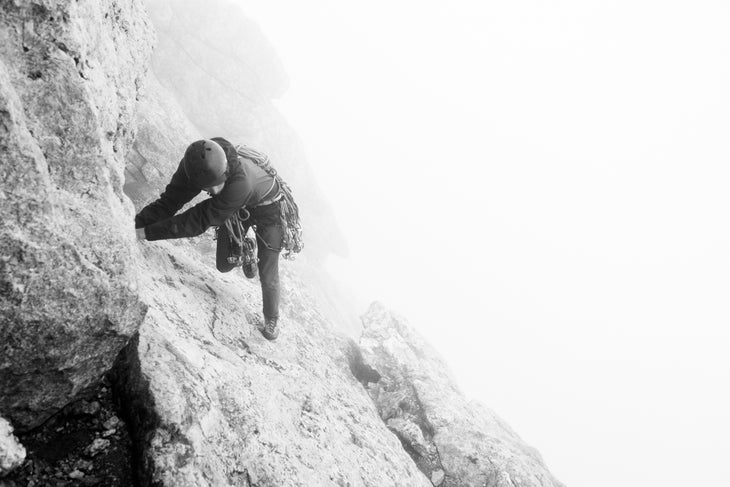 Day 93: If you can't see how exposed a section of a climb is, it doesn't make it any safer, just easier.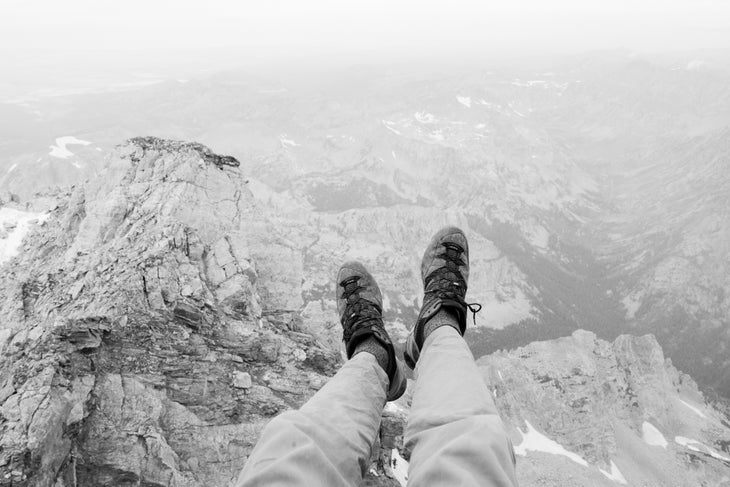 Day 94: Ok, testimony time. I do a lot of hiking and not once have I found a boot or shoe that wont give me at least one blister after a 15-mile hike. Until now. I know this is sponsored content, so you'd expect to hear praise like this… but in all truth, best shoe I've had the pleasure of wearing.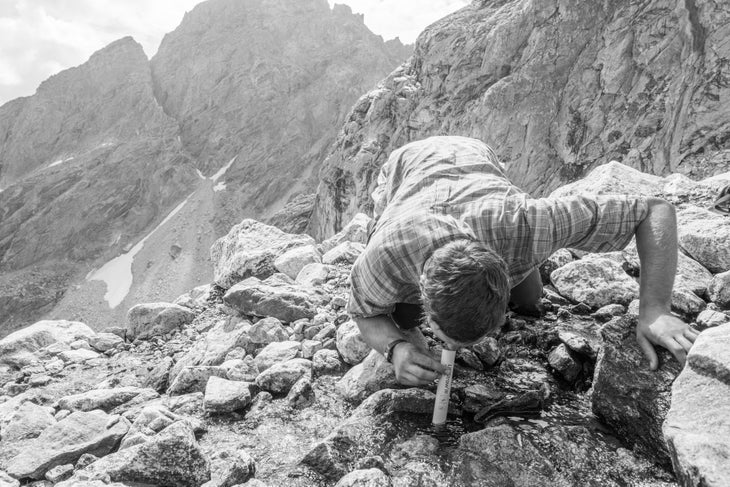 Day 95: One of the most frustrating things about long hikes or climbs is carrying a big, heavy jug of now-warm filtered water, right next to an ice cold, oh-so-tempting-but-maybe-giardia-laden babbling brook. Luckily that problem's been solved. Thanks for being genius's, Lifestraw.